Beer Review – Public Coast Brewing StackStock Candy Cap Stout + Old Bog Farm Cranberry Kettle Sour
|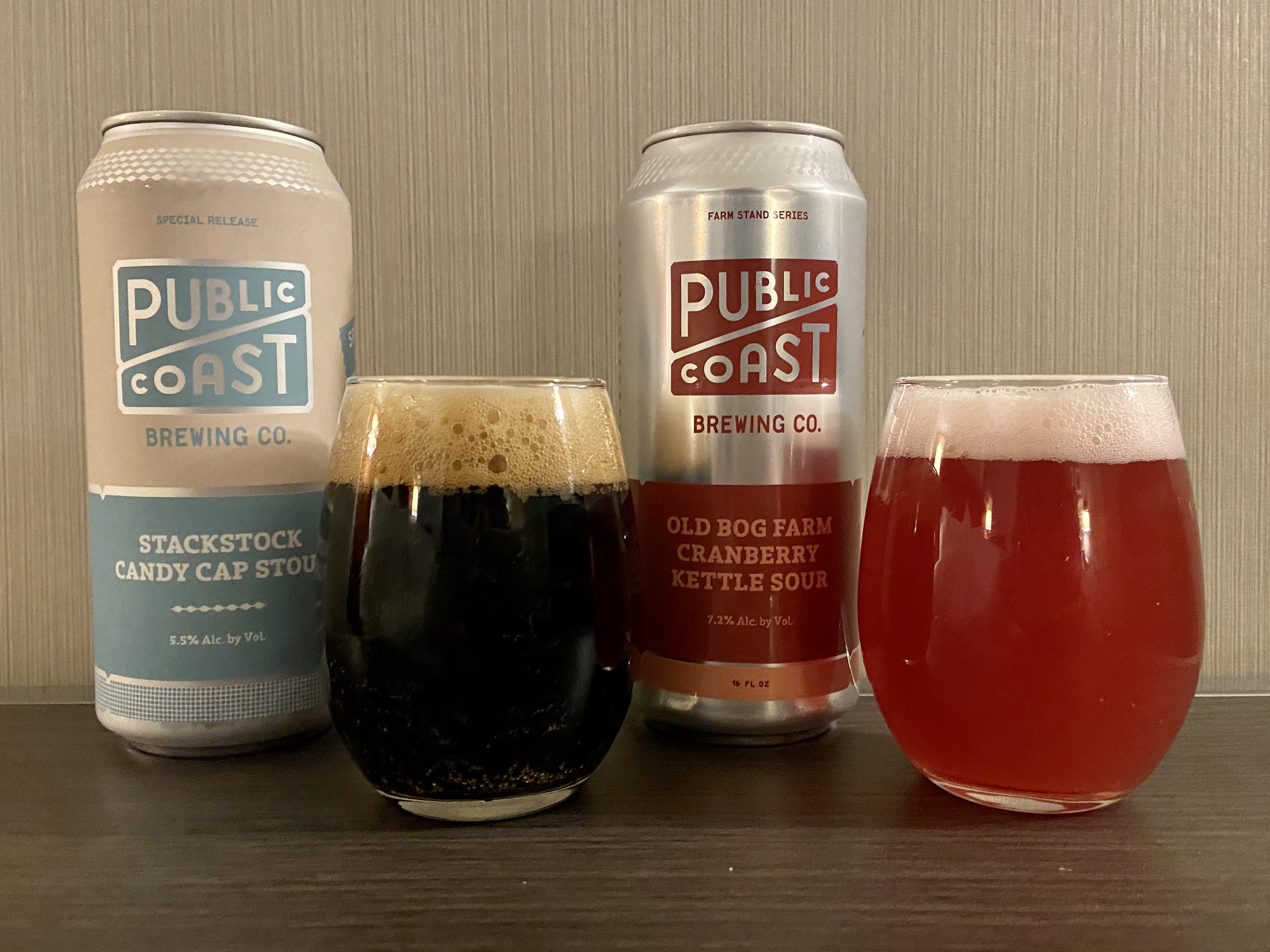 Public Coast Brewing Company has released its latest two beers, StackStock Candy Cap Stout and Old Bog Farm Cranberry Kettle Sour, just in time for our Thanksgiving weekend. Both beers are packaged in 16oz, four-pack cans and available at Hops on Tap in Tigard, John's Market in Portland, Milwaukee Bottle Shop and at the Public Coast Brewing in Cannon Beach.
First up is Public Coast's new StackStock Candy Cap Stout, a well-built stout that incorporates the use of candy cap mushrooms, 4 ounces per 10 barrels worth. Candy cap mushrooms are a favorite of Will Leroux, Brewmaster at Public Cost. The beer pays homage to a magical night of music in Cannon Beach that was Stackstock Music Fest 2017.
The first candy cap mushroom beer we had was from Old Town Brewing at the Oregon Brewers Festival a few years back. This one from Public Coast Brewing is similar yet different. The stout definitely offers up the maple flavors that are derived from the candy cap mushrooms but not as of an intense flavor as the previous candy cap mushroom beer that we had.
StackStock Candy Cap Stout pours a jet black with a brown frothy head. Subtle hints of maple and vanilla from the candy cap mushrooms is a perfect addition to this approachable 5.5% ABV stout. Really enjoying this stout, nothing too fancy, just an overall satisfying beer. Will won us over on this beer. The only thing that could improve this stout is to serve it on nitro!
On its other new beer release, Old Bog Farm Cranberry Kettle Sour, Public Coast brewed a kettle sour using Oregon grown cranberries that is part of the brewery's Farm Stand Series. Oregon is the third largest cranberry producing state with 579K barrels in 2018. And along the North Coast of Oregon in the town of Gearhart sits the Old Bog Farm. It is here where Will went to secure the cranberries used in brewing this 7.2% ABV mixed-fermentation sour ale.
Old Bog Farm Cranberry Kettle Sour is a cranberry sour that's inspired by the holidays, specifically cranberry sauce during Thanksgiving. There are hints of cinnamon, cranberry, raspberry, blood and orange. With this beer you get a double dose of tartness, one from the Oregon cranberries and the other from the kettle sour beer.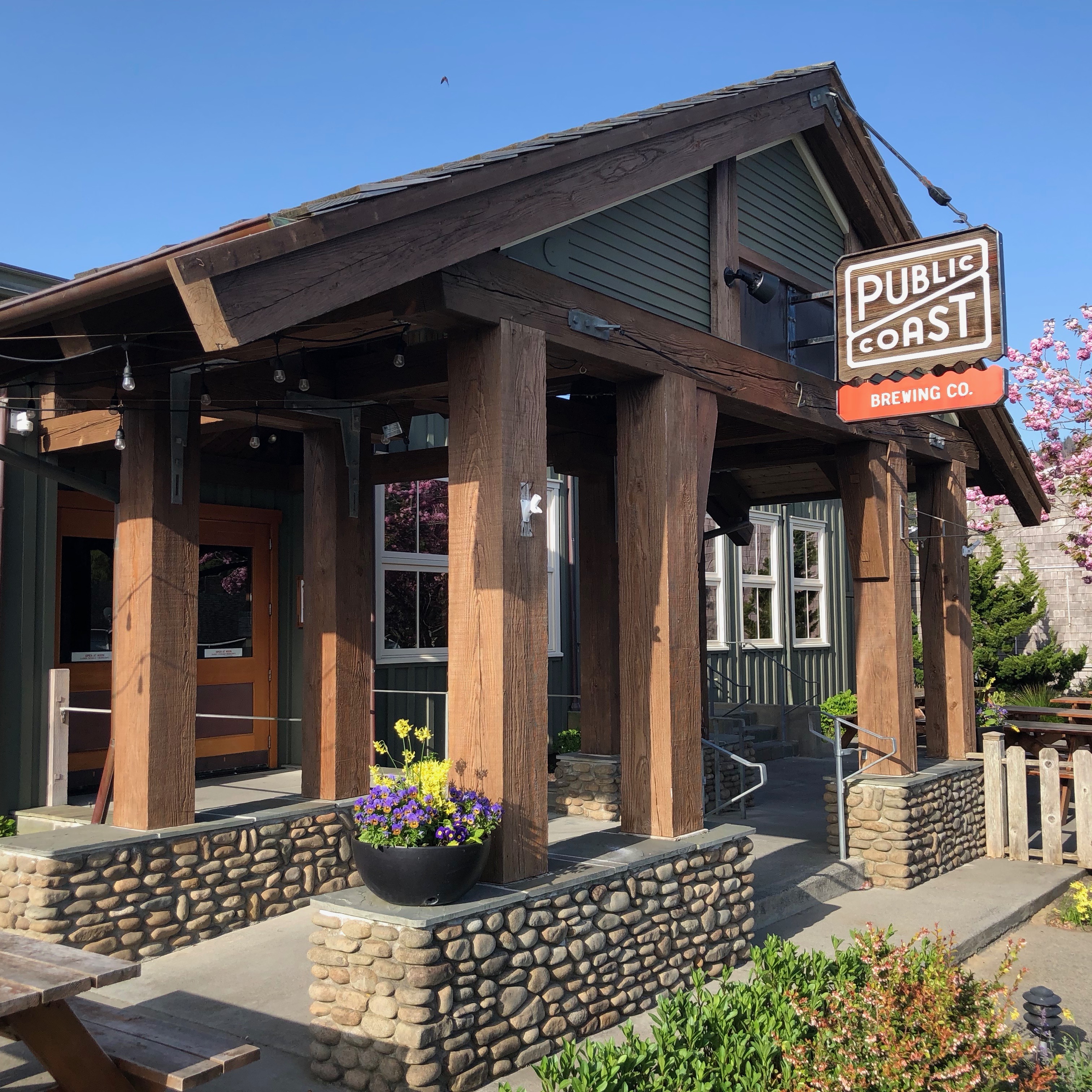 And if you find your way to Cannon Beach on Thanksgiving, Public Coast Brewing will be open from Noon-6:00pm serving up a special Thanksgiving Meal featuring Blackberry Bog Farm Free Range Turkey from nearby Astoria. Public Coast will also be serving its regular menu as well.