2 Towns Ciderhouse Adds Easy Squeezy to its Year-Round Lineup
|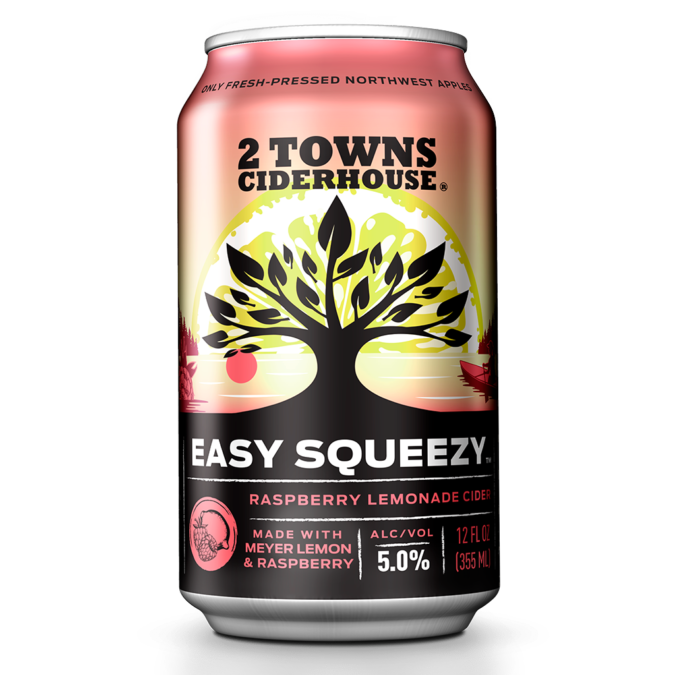 This past month, 2 Towns Ciderhouse introduced Easy Squeezy, a pink lemonade inspired cider to its year-round lineup. Easy Squeezy brings together Fresh-Pressed Northwest Apples, Raspberries & Meyer Lemons for a thirst-quenching citrus cider.
Last summer, 2 Towns Ciderhouse debuted Easy Peasy as a seasonal cider. Since demand for this was large, the cider maker decided to add it to its year round offerings.
"This cider is a a great mixture of everything the West coast has to offer. We have Washington grown apples, Oregon grown raspberries, and California Meyer Lemons," said Lee Larsen, CEO and co-founder of 2 Towns in a statement. "We think this will really round out our year-round series."
Easy Squeezy is available in cans, bottles and on draft. 2 Towns will be including Easy Squeezy in its 12 can-variety pack alongside BrightCider, Made Marion and Pacific Pineapple. Easy Squeezy will be available to distributors throughout Oregon, Washington, California, Alaska, Idaho, Hawaii, Chicago and parts of Minnesota, and Montana.