8th Annual Oregon Cider Week Returns June 20-30, 2019
|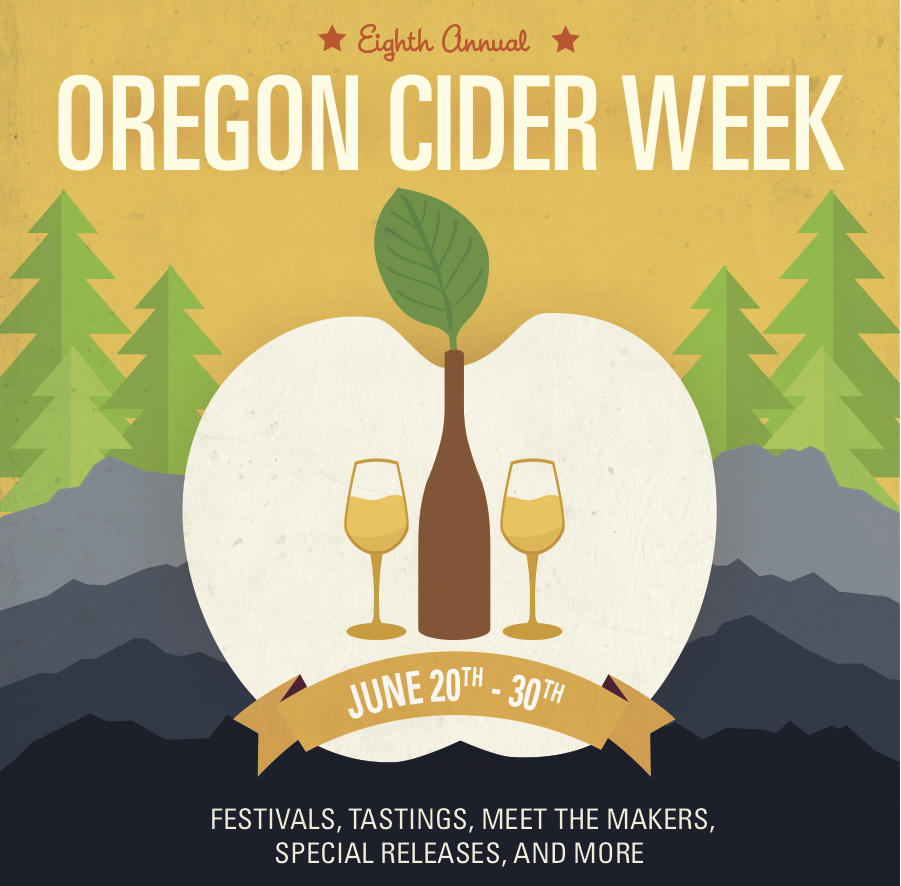 Today is the official kickoff to the 2019 Oregon Cider Week that'll take place with events throughout the state of Oregon from June 20th through June 30th.
The eleven day "week" his hosted by the Northwest Cider Association and will include festivals such as Cider Summit, educational events, food and cider pairings, a Cider Week Donut from Blue Star Donuts and much more!
Some of the highlights that were suggested by Cider Week organizers include the following events… This maker-driven festival lines up events that are as creative as Oregon's cidermakers themselves: Get into punk/hip hop fusion at Cider Bomb in Portland. Share intimate cider-infused cooking in Hood River. Drink with your doggo at a charity dog wash in Tigard. Root for the home team with a home-state brew in Corvallis. Relax in wine country with an elevated cider-pairing dinner. From the city-park sized Cider Summit to a charity bike ride in the sun, Oregonians can find a way to enjoy summer and the cider that goes with it at Oregon Cider Week!
Check out all of the various cider events around the state at the Oregon Cider Week Calendar hosted by the Portland Mercury by clicking HERE.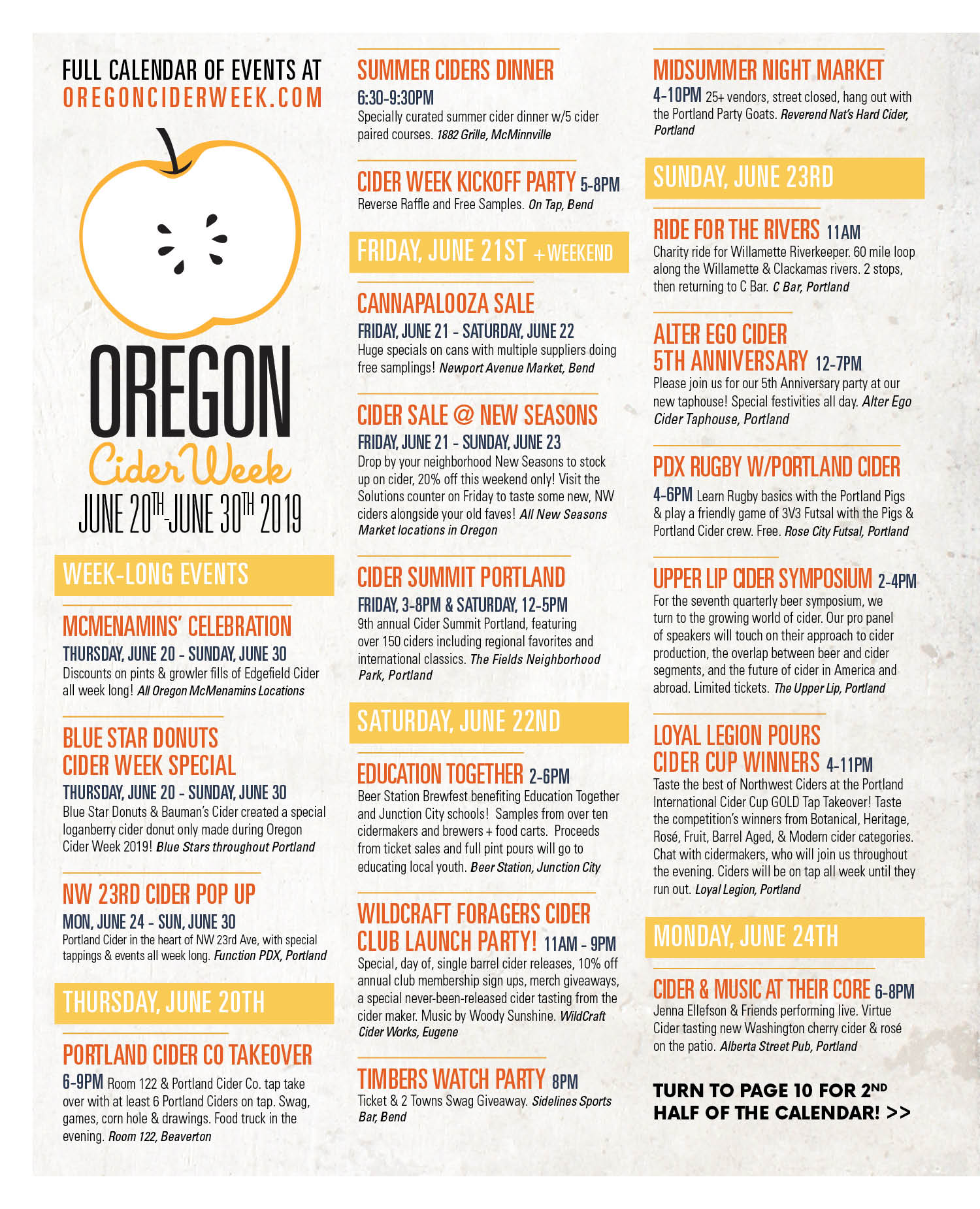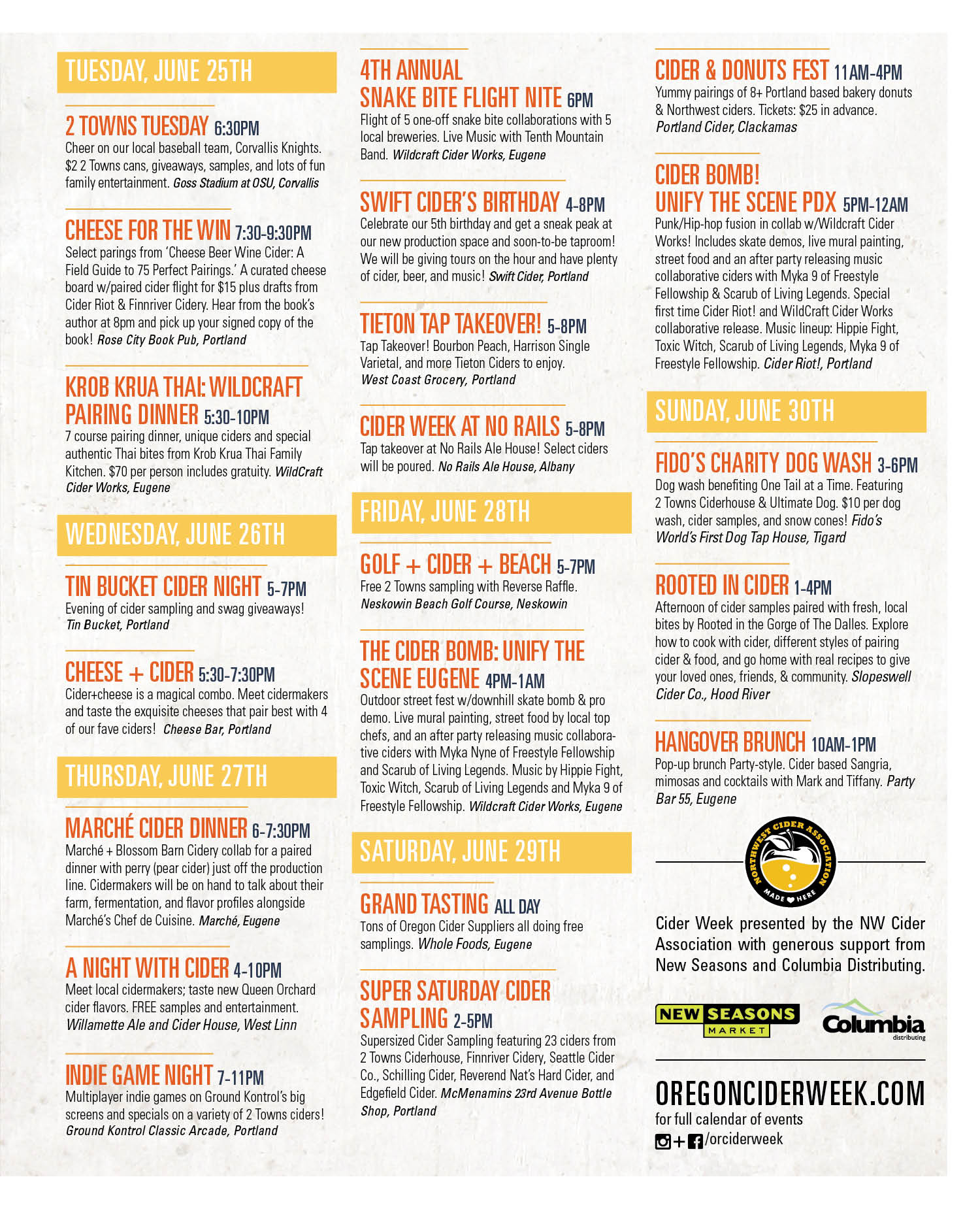 Oregon Cider Week is presented by New Seasons Market and Columbia Distributing and supported by FruitSmart, Davis Wrights Tremaine, LLP, and the Oregon Department of Agriculture.