Cider Riot! 6th Anniversary Celebration
|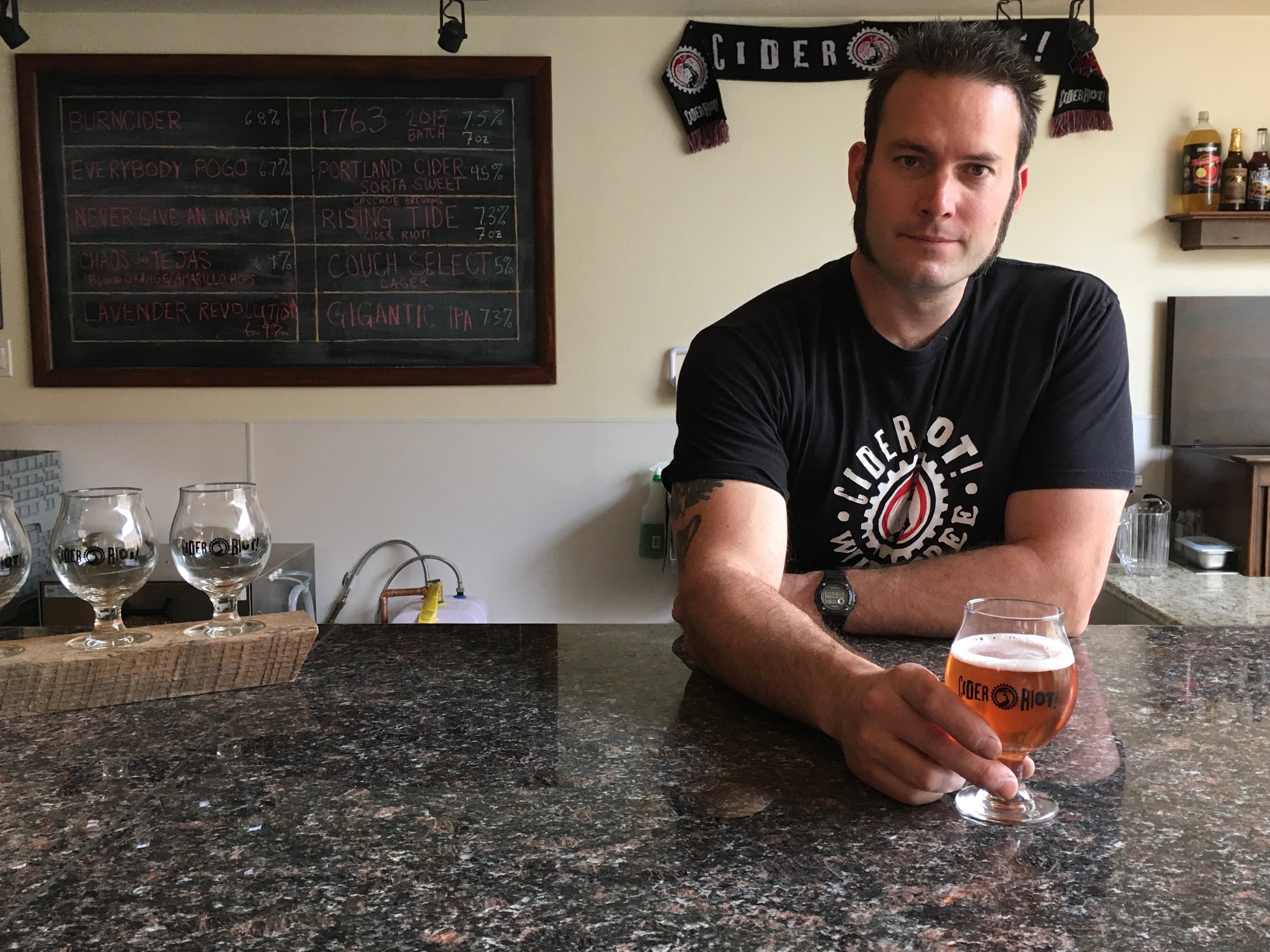 Six years ago Abram Goldman-Armstrong took his love of cider and opened Cider Riot! in a renovated garage at his house. The brand took off and he soon acquired a much needed larger space located in inner Southeast Portland. On Thursday, April 25, 2019 from 5:00-8:00pm, Cider Riot! will celebrate its 6th Anniversary with an evening filled with hand crafted cider and the debut of a new food menu for the pub!
Cider Riot! will be pouring six vintages of 1763 Revolutionary West Country Cider including a sneak preview of the yet-to-be-released 2018 vintage. Tapping super limited casks of Kingston Black and Pyder, a Perry-Cider blend. Cider Riot! will also be selling limited edition patches 2 for $6, and offering $6 six-packs of its Everyday Line; Everyday Semi-Dry, Everyday Passionfruit, and Everyday Berry.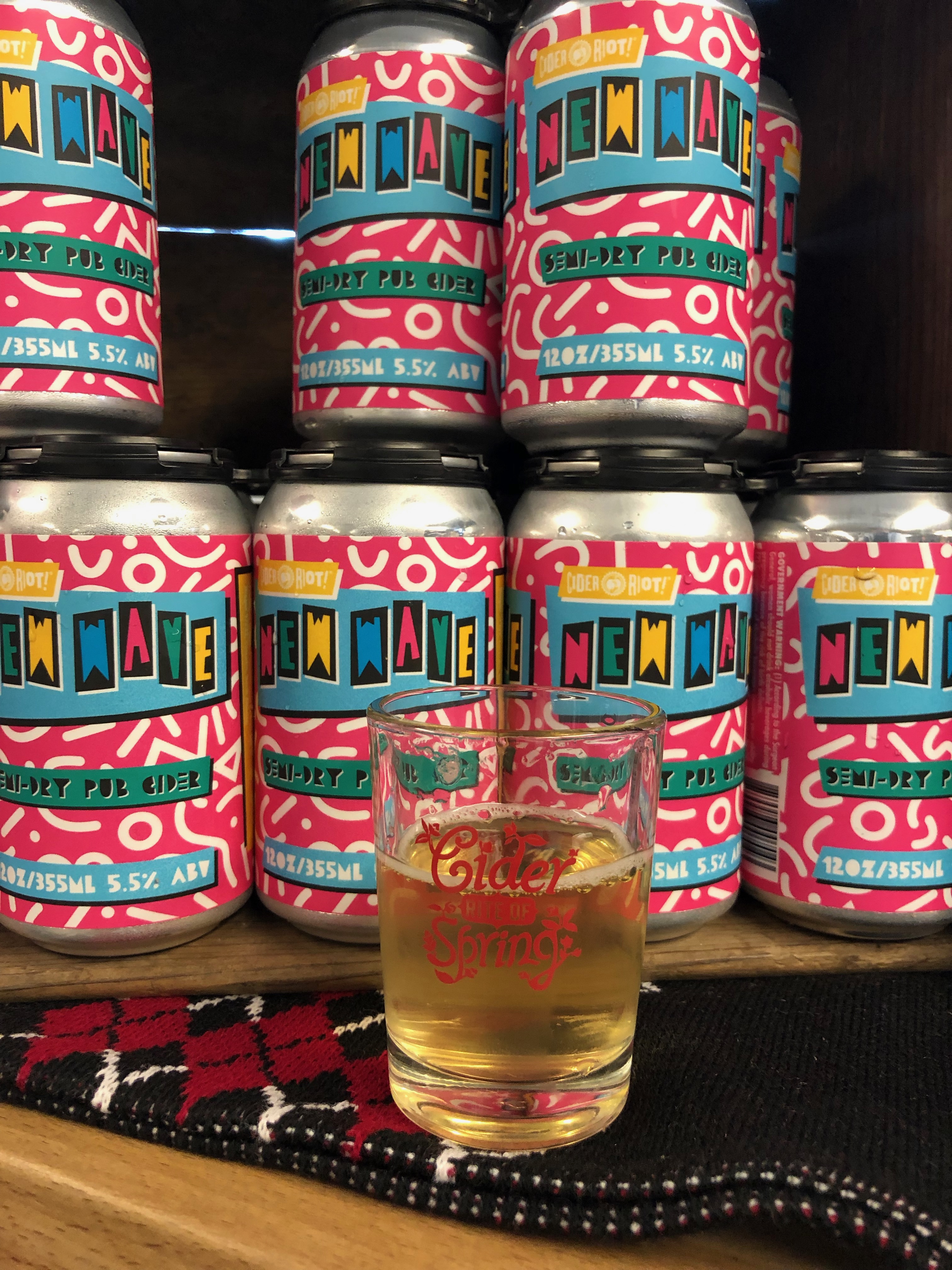 The cidery will also begin serving house prepared small plates. A few of the offerings will be house made pickles, made with vinegar made from cider apples, cheese and cider pairing flights, ploughman's platters, samosas, and locally made spinach and mushroom pies. The menu is inspired by English pub food, and Cider Riot! will offer all the proper condiments, from brown sauce to Coleman's mustard.
"On my trips to the West Country I've always enjoyed how well the dry tannic cidersgo with the simple fare of country pubs," said cidermaker and founder Abram Goldman-Armstrong in a statement. "We've picked dishes that compliment our ciders, and thrown in a few Cascadian pub favorites, such as hummus and veg as well. I've very excited to be able to offer cheese and cider flights, where you can get 4 ciders paired 4 cheeses."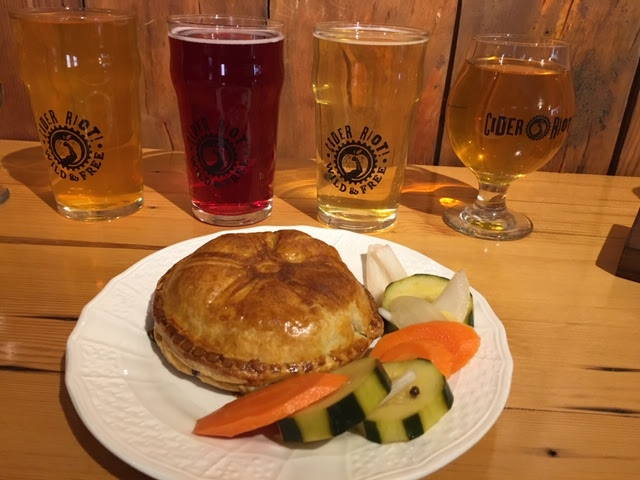 But for fans of the Mexican food cart parked out front, No Q No Taqueria is staying put and will continue to offer its full menu Monday through Saturday!
Cider Riot!
807 NE Couch St.
Portland, OR 97232