Thirsty Monk Portland Flight of the Pig – 4 Course Bacon Menu + Monk Lite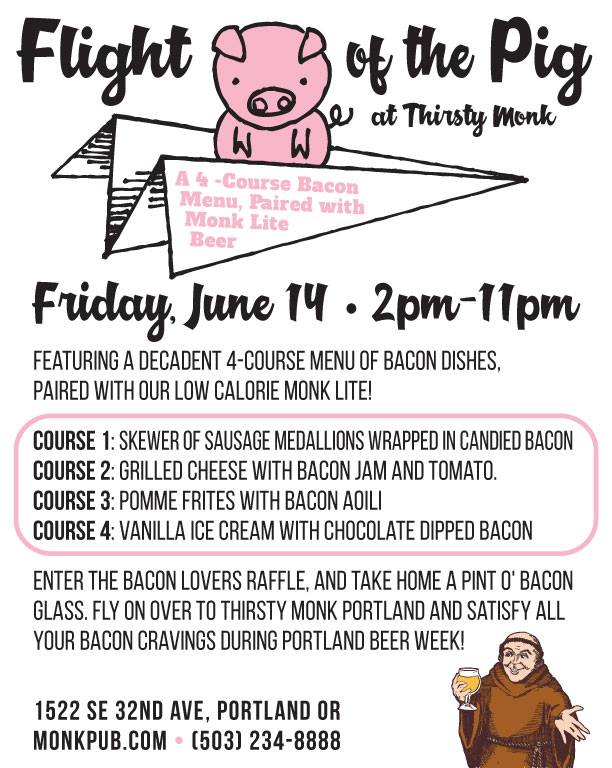 Bacon and beer will be on the menu at Thirsty Monk – Portland on Friday, June 14th as it hosts its 4 Course Bacon Menu paired with its Monk Lite.
Known for its Pint of Bacon, Thirsty Monk will be elevating this pork treat to the next level by offering a four-course meal that incorporates bacon into each dish! Plus, the four-course bacon meal will be paired with Thirsty Monk's light, sessionable and low-calorie Monk Lite. This menu and beer pairing will be available for $18 all day from 2:00-11:00pm.
Thirsty Monk 4 Course Bacon Menu:
Course 1: Skewer of sausage medallions wrapped in candied bacon
Course 2: Grilled Cheese with Bacon Jam and tomato.
Course 3: Pomme Frites with Bacon Aioli
Course 4: Vanilla Ice Cream with Chocolate Dipped Bacon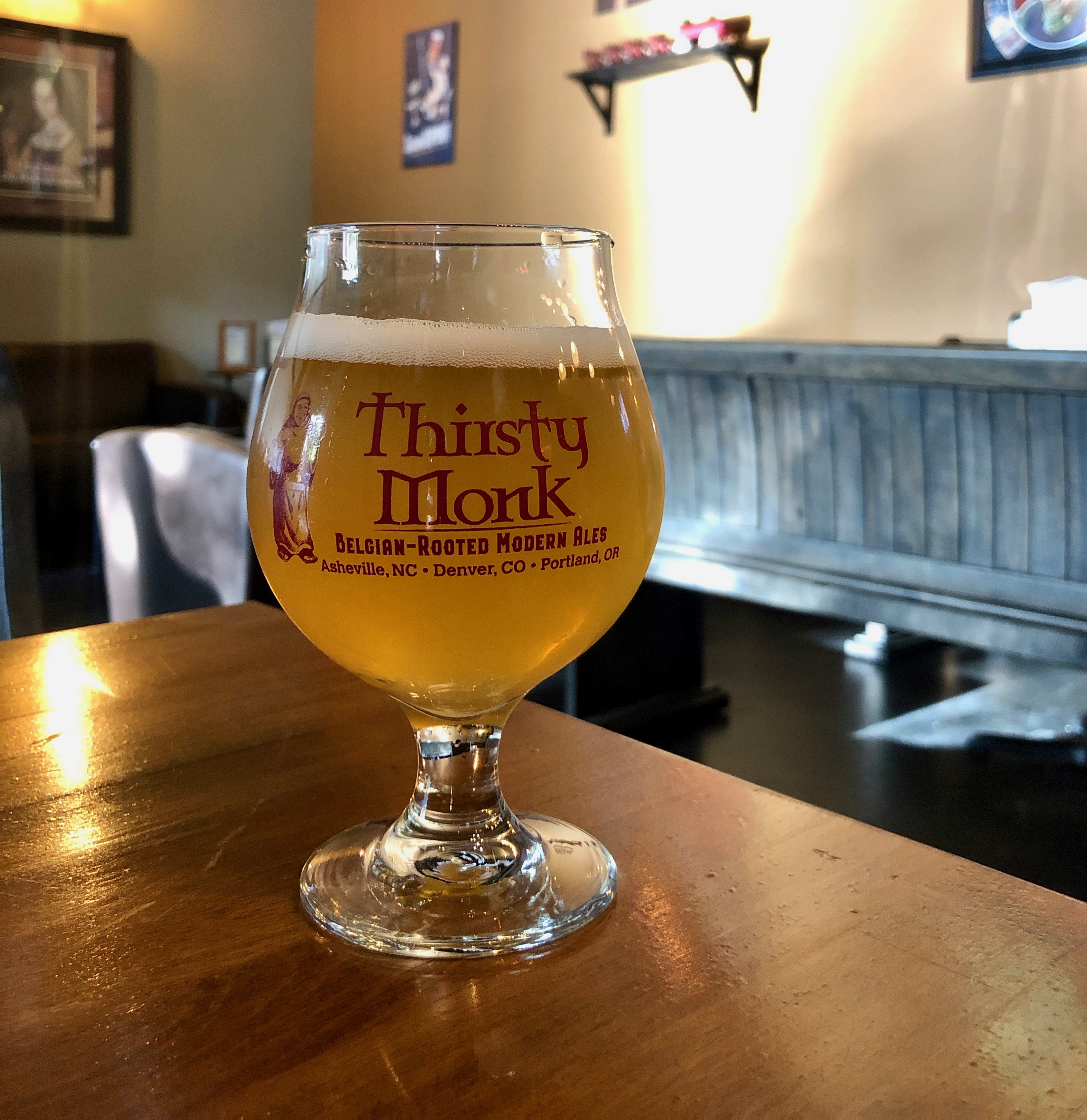 Plus, enter the bacon lovers raffle, and take home a Pint o' Bacon glass with every bacon purchase!
Thirsty Monk – Portland
1522 SE 32nd Ave.
Portland, OR
About The Author
DJ
D.J. is a Portland, Oregon based writer that spent his formative years in the Midwest. With over 25 years under his belt of drinking beer at festivals across America and the world, he has developed a strong appreciation and understanding of craft beer and the industry that surrounds it. He can be found in any of the great breweries or beer bars that make Portland the best beer city in the world. His writing can also be found in the archives of Northwest Brewing News and can be followed on Twitter and Instagram at @hopapalooza.