10 Barrel's 2023 GABF Awards Ceremony Party & Festival
|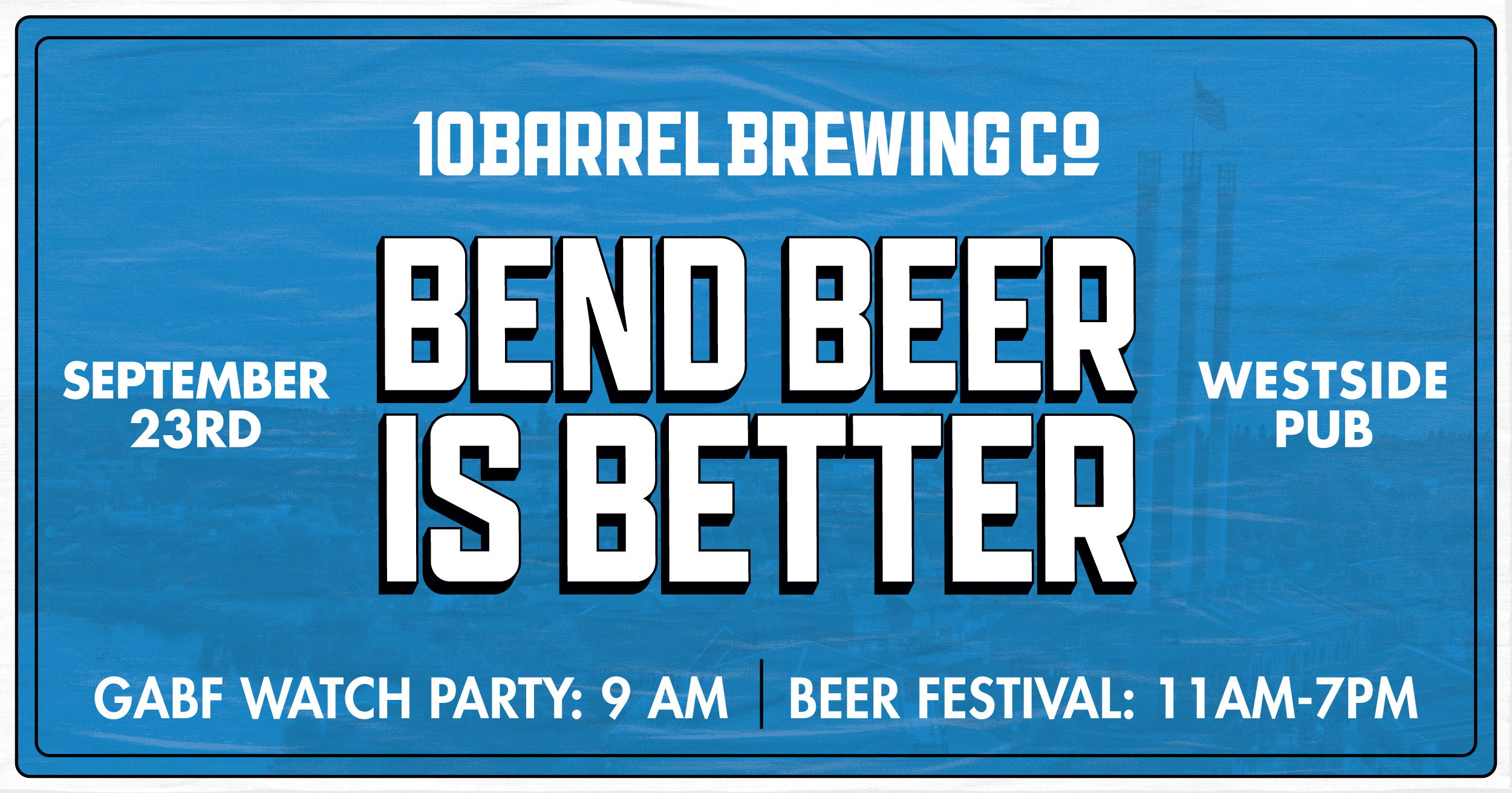 This coming weekend, the Great American Beer Festival returns with its annual awards ceremony and 10 Barrel Brewing will host a 2023 GABF Awards Ceremony Viewing Party + Wing Wars in Bend, Oregon. This viewing party and festival will take place on Saturday, September 23, 2023 with the GABF Watch Party from 9:00 – 11:00am and Wing Wars Beer Festival from 11:00am – 7:00pm.
Through the years, 10 Barrel Brewing has been awarded 17 medals at GABF – 6 Gold, 3 Silver and 8 Bronze. At 9:00am on Saturday you too can watch the GABF Awards Ceremony at 10 Barrel Brewing's Westside Pub in Bend, Oregon. 10 Barrel will broadcast the GABF Awards as it unfolds in real time on the big screen, while serving up award-winning beers from a range of local breweries.
Once the viewing wraps at 11:ooam, 10 Barrel will kick off the local beer festival, where you can taste specialty beers from favorites like Deschutes Brewery, Bend Brewing Co, Immersion Brewing, Cascade Lakes Brewing, and of course, 10 Barrel. Live musical acts from Fog Holler at 1:00pm, Sugar Sweet String Band at 3:30pm and Amargoso at5:30pm will carry the festival into the evening,
But that's not all. 10 Barrel Brewing will also be serving up some specialty chicken wings as part of its Wing Wars. Attendees can vote on their favorite from the blind chicken wing tasting. Plus, 10 Barrel Brewing will be hosting a massive merchandise sale that's only available on-site throughout the day on Saturday!
10 Barrel Brewing West Side Bend
1135 NW Galveston Ave.
Bend, OR 97701