pFriem and Moon & Sixpence Cancer Fundraiser
|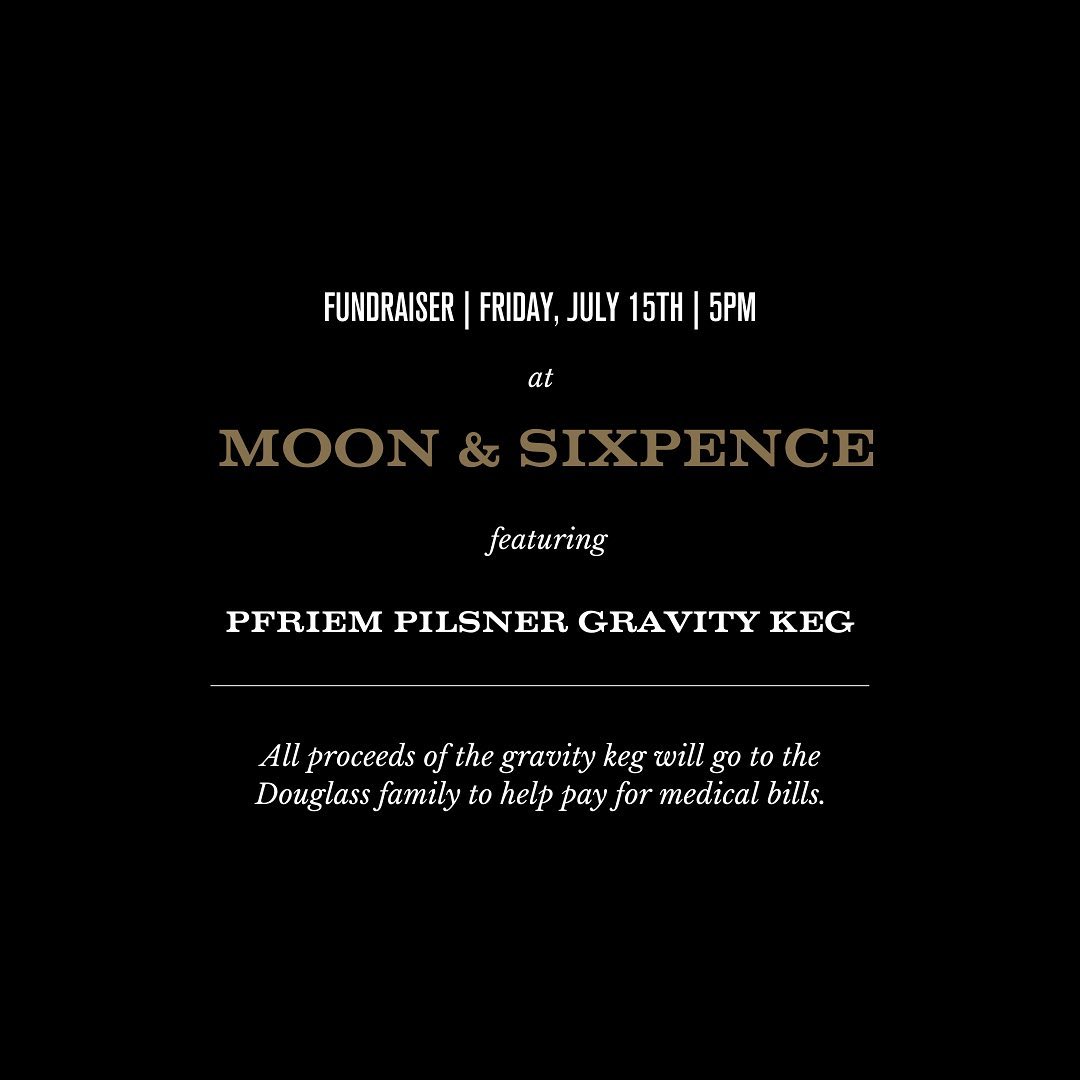 A member of the craft beer community can use a bit of assistance right now and this evening, a fundraiser will take place in Northeast Portland. Moon & Sixpence will host pFriem Family Brewers as serve pFriem Pilsner from a special Gravity Keg, all to raise money for pFriem employee, Ethan Douglass.
Ethan and his wife Amber recently welcomed their daughter in to the world at an early 32 weeks. In addition to giving birth via c-section and taking care of a preemie, Amber was also diagnosed with cancer and will be undergoing chemo treatment that will last at least a year.
She won't be able to work during this time so let's show them that Craft Beer Community love and help with their medical expenses.
Come support Ethan Douglass and his family by drinking pFriem Pilsner from a Gravity Keg at Portland's Moon & Sixpence today beginning at 5:00pm! 100% of proceeds will be donated to the Douglass family!
If you cannot make it, please consider donating to their GoFundMe: https://www.gofundme.com/f/2dm2myzejc.
Moon & Sixpence
2014 NE 42nd Ave.
Portland, OR 97213