Oregon Brewers Guild to Host Stay Home, Drink Beer Virtual Beer Festival
|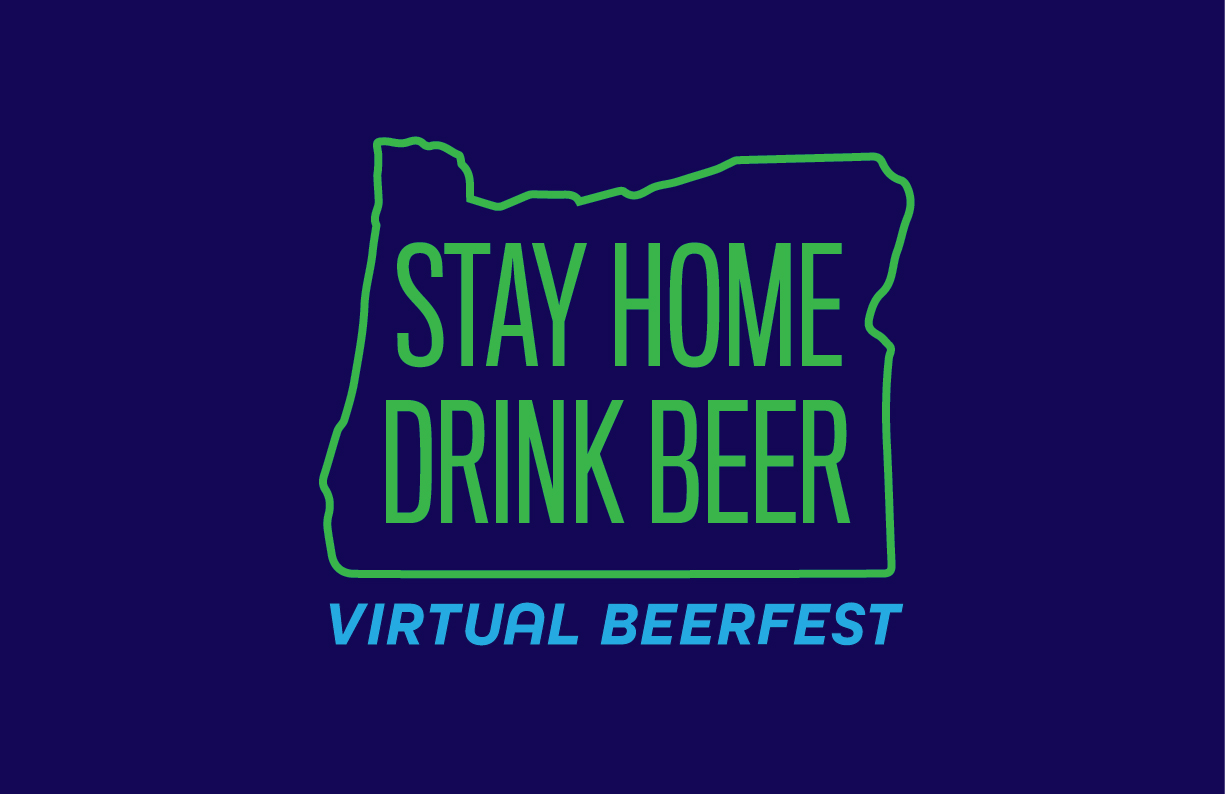 With taprooms, bars and restaurants closed for the foreseeable future. Plus, there's no end in sight when the ban on public gatherings will be lifted all due to the COVID-19 pandemic, the future is bleak when it comes to going out to enjoy a beer with friends.
To assist in bringing some positive vibes to this situation we all are facing, the Oregon Brewers Guild will host a new beer festival from the comfort of your own home. There will be no need to leave your home to attend the Stay Home, Drink Beer Virtual Beer Festival that will take place on Saturday, May 2nd from 1:00 – 5:00pm. But there's one catch, there comes a fee to participate in this virtual event.
The first virtual beerfest in Oregon that we are aware of took place last Saturday on April 18th when the Heart of the Valley Homebrewers Club hosted the first ever BYOBeerFest. This event benefited the region's brewers, bartenders, and servers from Corvallis, Albany, Lebanon, and Philomath that are in need during the COVID-19 pandemic.
Now the Oregon Brewers Guild will host what is being described as a digital dive into Oregon craft beer for an afternoon featuring brewers from across the state giving behind-the-scenes brewery tours, discussing upcoming releases, exploring beer styles and history, and much more. The Guild will also be raffling special one of a kind Oregon Beer Box filled with unique beer from breweries across the state
The list of participating breweries includes: Barsideous Brewing, Bend Brewing Company, Bent Shovel, Block 15 Brewing, Boneyard Beer, Cascade Brewing, Craft Kitchen & Brewery, Deschutes Brewery, Ecliptic Brewing, Gigantic Brewing, Great Notion, Leikam Brewing, Little Beast Brewing, Lucky Labrador, McMenamins, Migration Brewing, Montavilla Brew Works, Ninkasi Brewing, Ordnance, Portland Brewing, Portland U-Brew, StormBreaker Brewing, The Ale Apothecary, Threshold Brewing, Von Ebert Brewing, West Coast Grocery Company, Wild Ride Brewing, and Worthy Brewing.
"If we've learned anything in the past six weeks, it's that we have to be able to adapt," said OBG Co-Executive Director Christina LaRue, in a statement. "Virtual events may not be ideal, but they are quickly becoming our new norm, and as we continue to see our favorite beer events being cancelled, we wanted to find a way to connect lovers of Oregon craft beer with the breweries they've been missing.
The fest will include live content through two exclusive channels, a private Facebook group and a Zoom room. While brewers can't come to pour a beer, over 100 breweries across the state are offering delivery and takeout where you can find additional info on this service here.
Digital entry to the Stay Home, Drink Beer Virtual Beer Festival is $10.00 ($12.24 after fees) and includes access to both live video channels that will be provided by the Guild. There's no beer included in this $12+ fee as participants will have to supply their own beer if one chooses to imbibe during this four hour event. Purchase tickets here. The Oregon Brewers Guild is also selling Stay Home, Drink Beer T-shirts thatare available here at $25 each including shipping.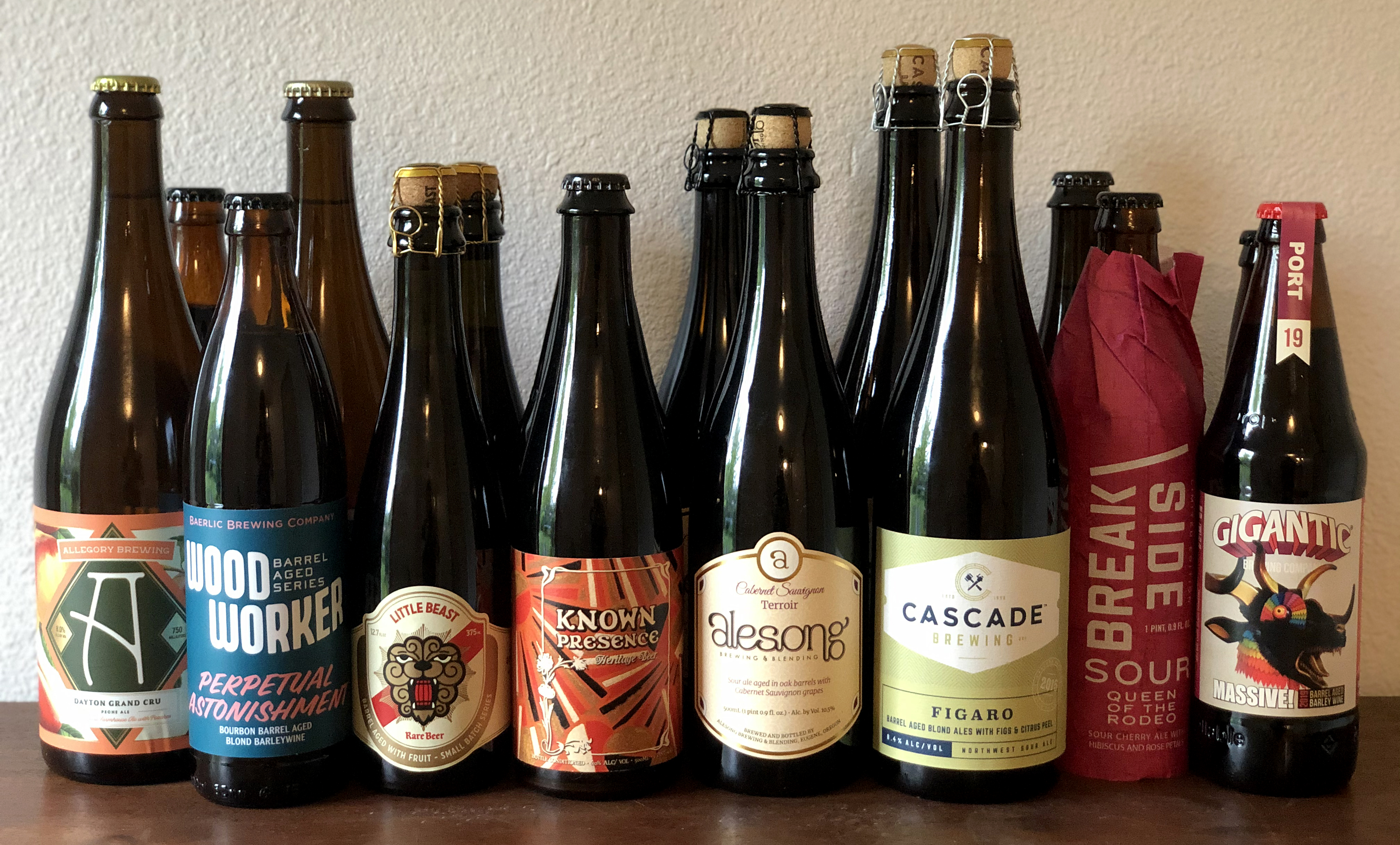 The Oregon Beer Box Raffle will choose two grand prize winners that will receive a mixed case of 12 different unique Oregon craft beers shipped directly to their homes. Three additional raffle winners will receive packages that include limited edition beer, custom glassware and brewery swag. These cases include barrel-aged beers, sour ales and exclusive offerings from The Ale Apothecary, Alesong Brewing & Blending, Allegory Brewing, Baerlic Brewing, Breakside Brewery, Cascade Brewing, Crux Fermentation Project, Deschutes Brewery, Gigantic Brewing, Little Beast Brewing, pFriem Family Brewers, Ninkasi and Von Ebert. Raffle tickets are $5 each or five for $20! The grand prize cases are valued at $250+. Enter the raffle here. Winners will be announced at the end of the festival on May 2. Find the full bottle list here.
You do not have to virtually attend the Stay Home Drink Beer Fest to enter. Participants must be 21, and beer must be shipped to an Oregon address and beer retailers are not eligible to win.
As the name implies, the Stay Home, Drink Beer Virtual Beer Festival is all about staying at home. Please abide by social distancing guidelines and drink responsibly.
All profits from the Stay Home, Drink Beer Virtual Beerfest, shirt sales, and Beer Box Raffle chances benefit the Oregon Brewers Guild, a nonprofit organization whose mission is to promote and protect Oregon craft beer. Learn more about the Oregon Brewers Guild here. The Guild can be followed on Instagram, Facebook and Twitter at @OregonCraftBeer