Great Notion Brewing Blueberry Muffin 16 Ounce Can Release Today
|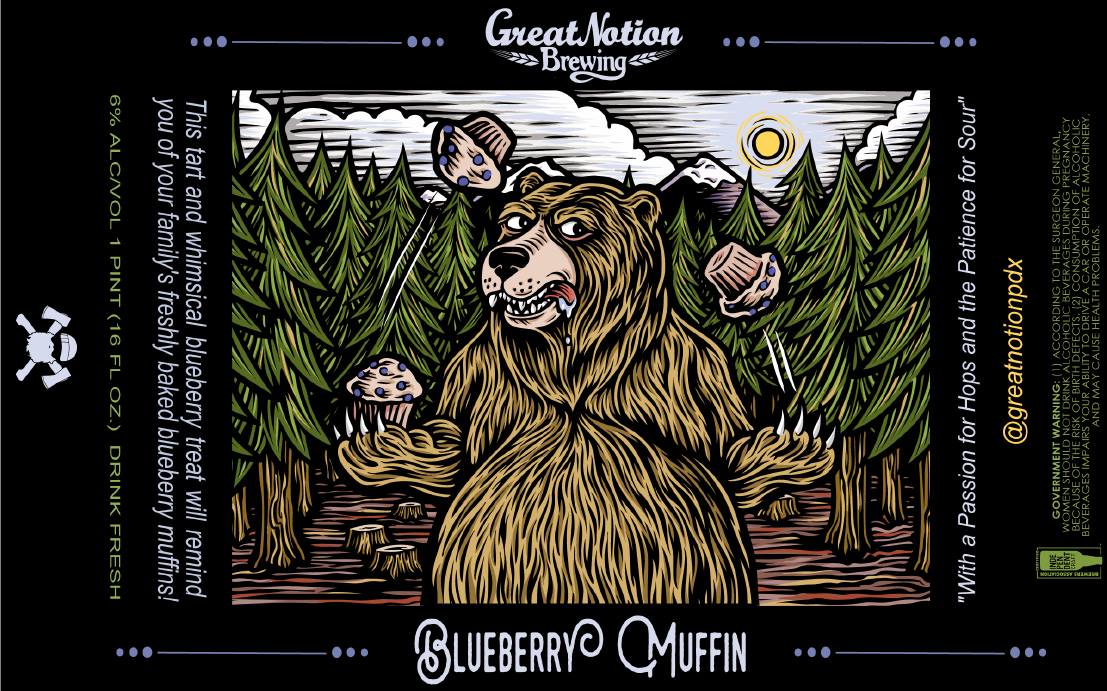 Almost four weeks ago, Great Notion Brewing brewed its first beer in Northwest Portland on its new 30-barrel brewhouse built by Pinnacle Stainless. The first beer brewed on April 2nd was a saison that went directly into barrels for a bit of rest. Since this time the brew team has been working with the new system on getting it ready to scale up its core lineup of beers that includes Juice Jr., Ripe, Juice Box, and Double Stack.
Located at 2444 NW 28th Avenue, just north of the Montgomery Park building in far Northwest Portland, Great Notion Brewing signed a lease 15 months ago on this 20,000 square foot facility. Its ownership of James Dugan, Andy Miller, and Paul Reiter projected an original opening of summer 2017 but as with many brewery projects this too has run into construction and building permit delays.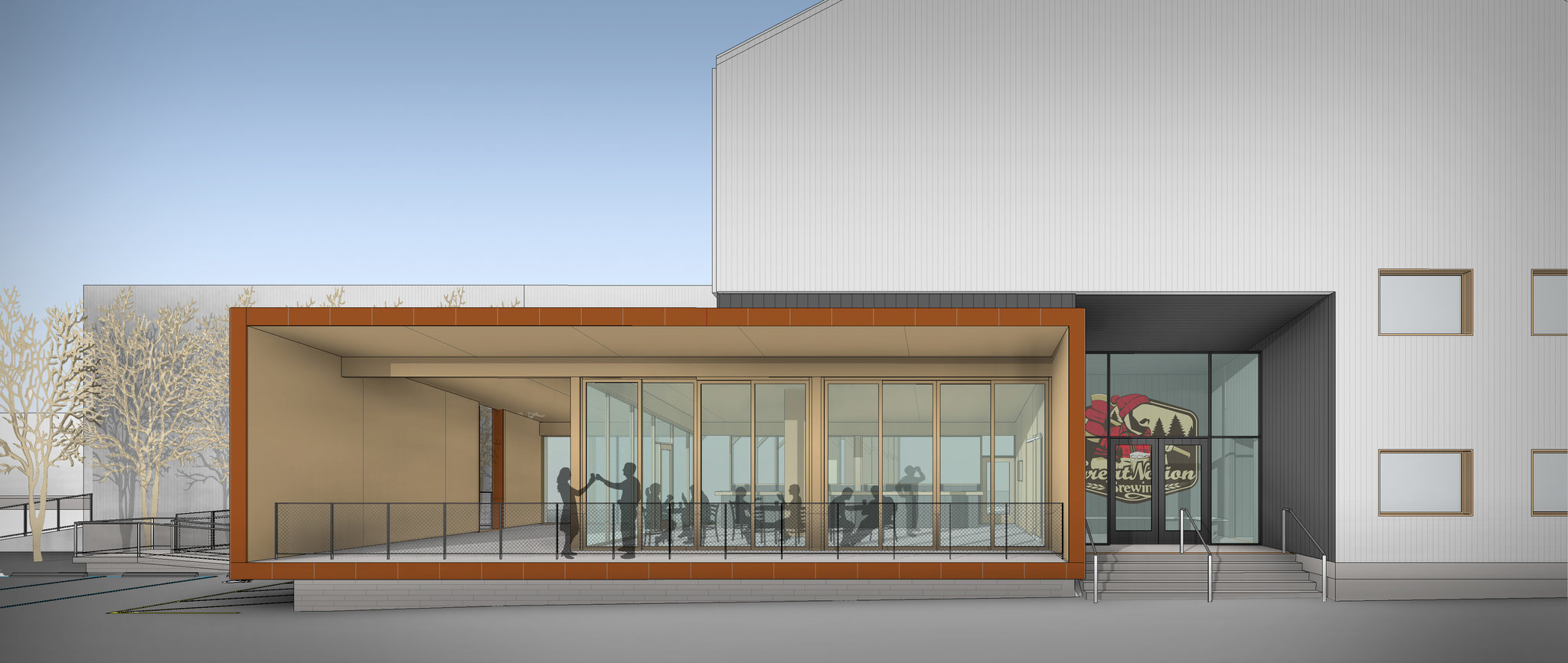 With some of this build out delays behind them, Great Notion Brewing will host its first can release today, April 28th, at its new, yet still under construction, Northwest Portland location. Great Notion will release 16 ounce four packs of is Blueberry Muffin sour ale to the public beginning today at Noon and lasting until 2:00pm or earlier if the brewer sells out.
Canned yesterday on Fort George Brewery's former canning line that Great Notion recently purchased, Blueberry Muffin will be the lone beer released today for this first beer launch, that the brewer states is sort of trial run. Great Notion canned up 200 cases to sell today that equates to 1200 four packs. It will allocate one case per person, though this could changed based on if there's an extended line due to more than anticipated demand. Blueberry Muffin will be priced at $20.00 per 4 pack.
For those coming out today for the Blueberry Muffin can release please make note of where the brewery is located and some ground rules that Great Notion has put into place.
Since Great Notion's second location is located in a heavy industrial area and is still under construction parking may be a slight issue. Many of the businesses will be closed today but please do not park in of these businesses parking lots. There are a few spots along NW 28th Avenue with plenty more parking a half block north on NW Industrial Street.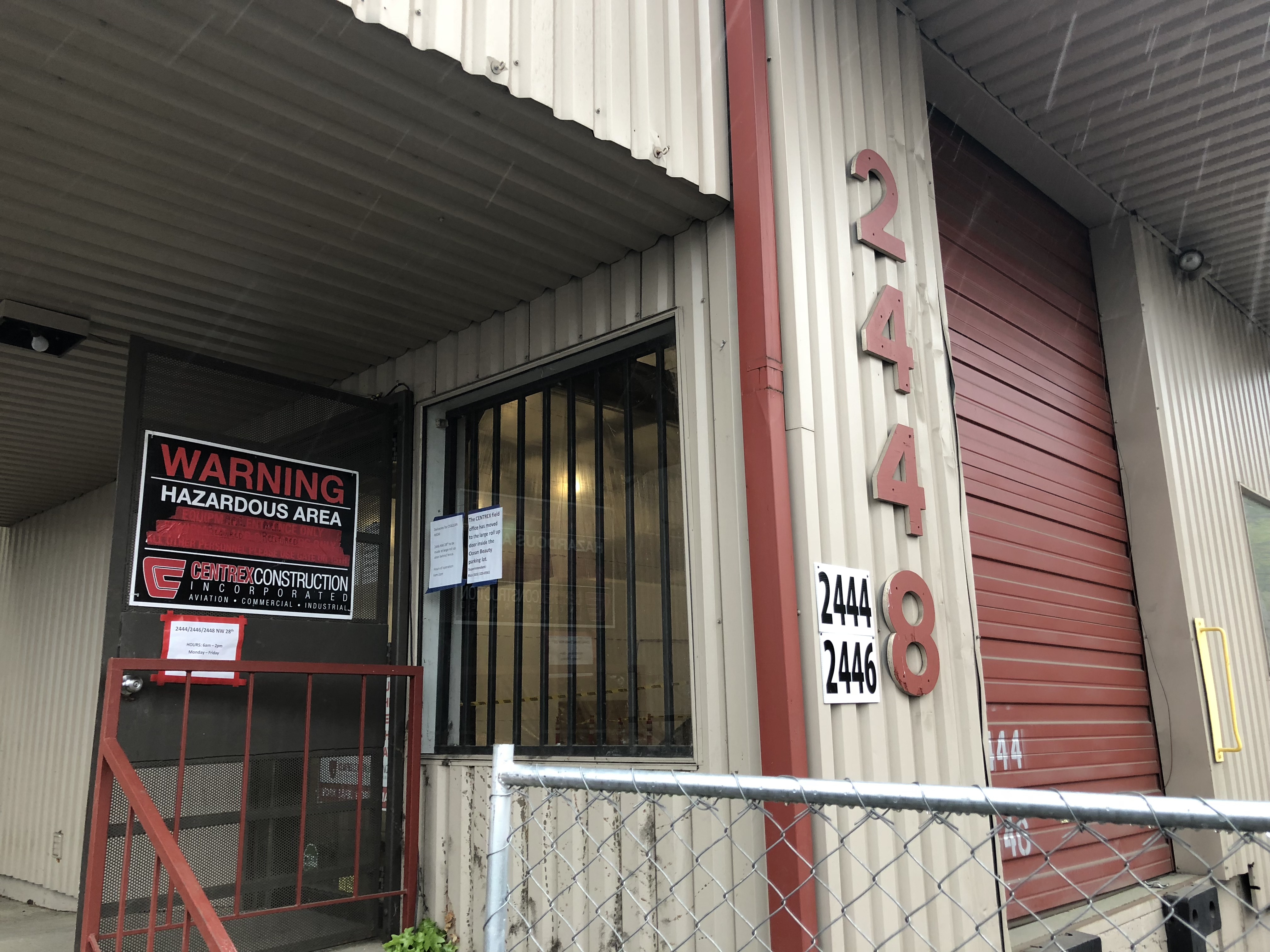 Upon arrival the new location does not have any Great Notion signage but a Centrex Construction sign is out front. The brewer would like patrons to line up from the door down 28th Avenue towards NW Nicolai Street in an organized fashion. When sales begin at Noon, there will be a table where the beer and merchandise will be sold. Credit cards will be accepted and is the preferred payment method. There is no drinking of alcohol allowed while in line, as the brewer wants to be respectful to its neighboring businesses.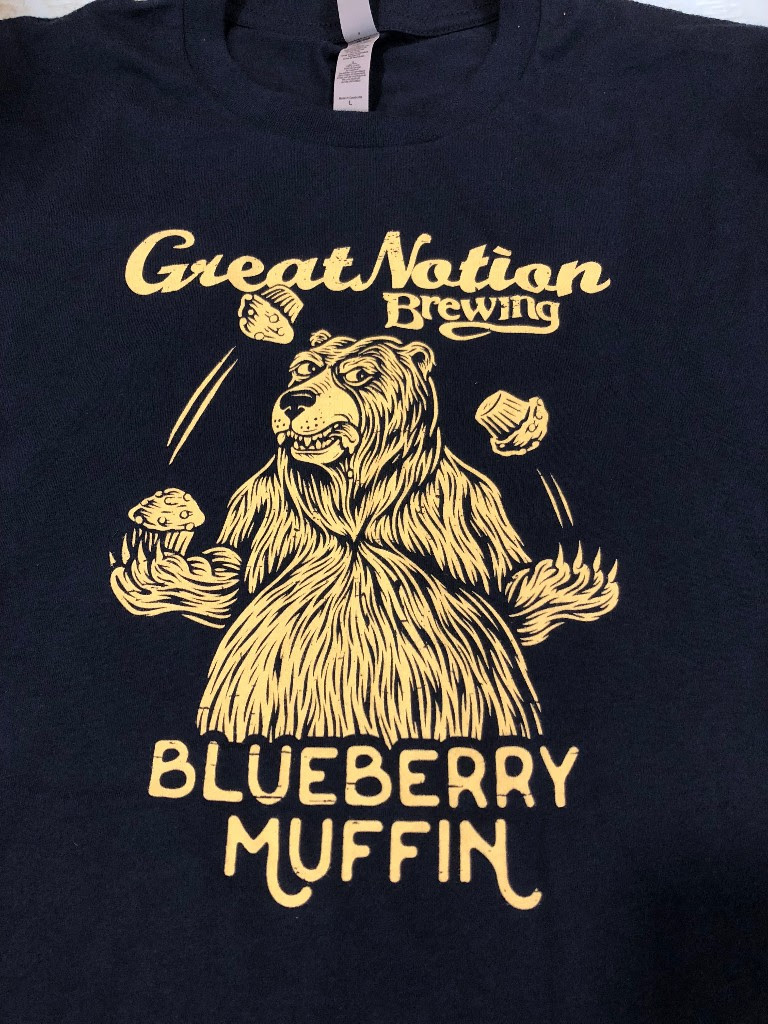 In the coming weeks Great Notion will continue its direct to consumer model of selling its beer at its Northwest Portland location with future releases of its popular hazy style beers. As of now it plans to sell its single non-fruited IPAs for $18/4 pack, fruited and stronger beers for $20/4 pack and Double Stack for $22/4 pack. Its goal is to release 2 beers each week.
Great Notion Brewing – NW Portland
2444 NW 28th Ave.
Portland, OR 97210