Pono Brewing's Pono Brew Labs Opens On Friday
|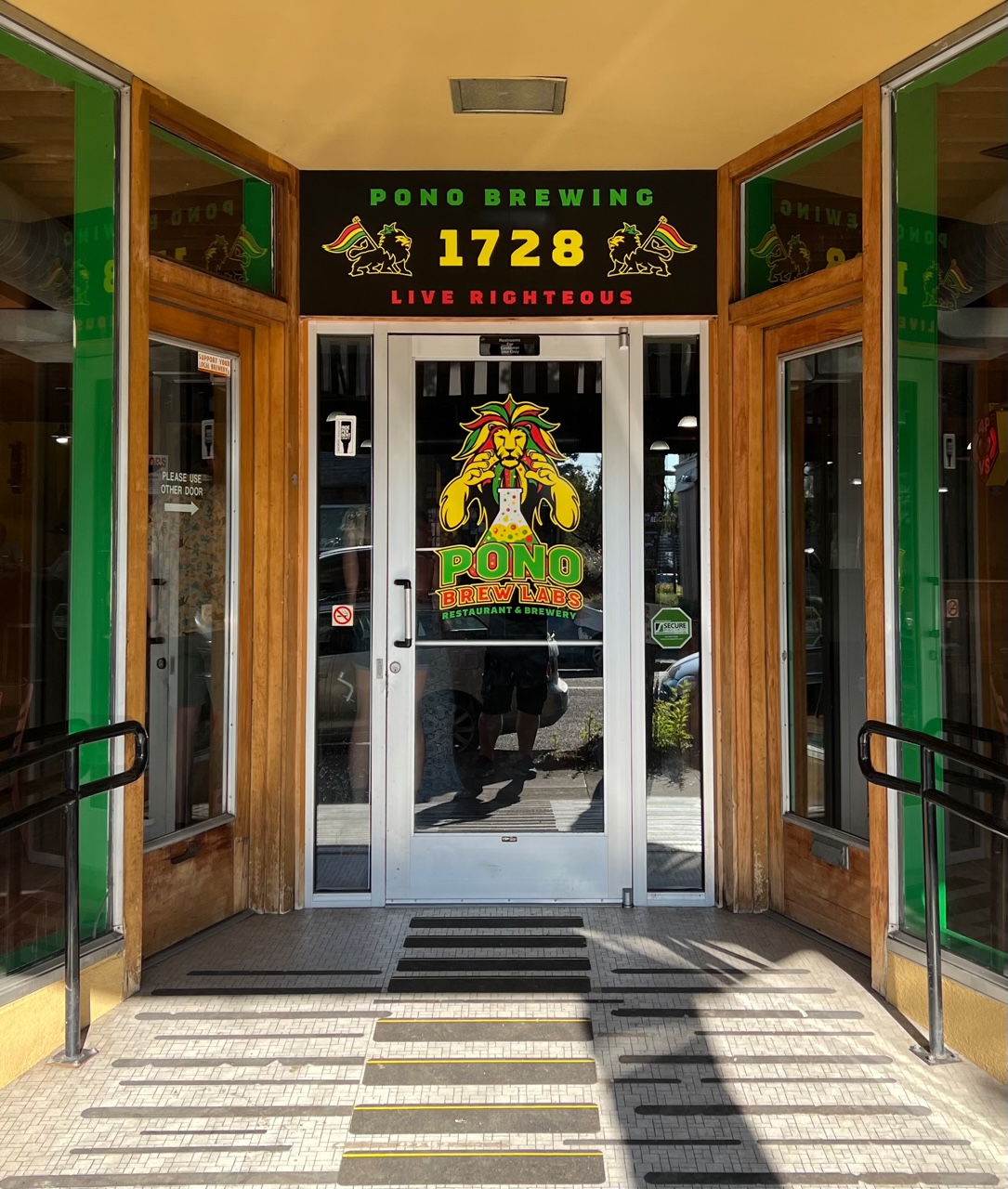 Six years in, Pono Brewing will open a brewpub of its own in Portland's Hollywood District. Taking over a building that has seen three different breweries located at this address, the new Pono Brew Labs will open its doors at 5:00pm on Friday, August 26.
The new Pono Brew Labs is rich in Portland brewing history. Prior to its opening, the space was home to Old World Pub & Brewery prior to Laurelwood Brewing taking over the space in the early 2001. After Laurelwood vacated the space to concentrate its brewing operations at 5115 NE Sandy, Columbia River Brewing took over the space for nearly nine years before shuttering in 2019.
Upon taking over the space that was last occupied by Spud Monkey's, Pono Brewing co-owners, Erick Russ, Larry Clouser, and Byron Sina, began renovating the space. The beaming natural light on a summer day remains prominent, especially on the newly refinished hardwood floors. The interior walls have been painted the Pono colors of red and yellow, as Pono beer label artwork adorn the walls.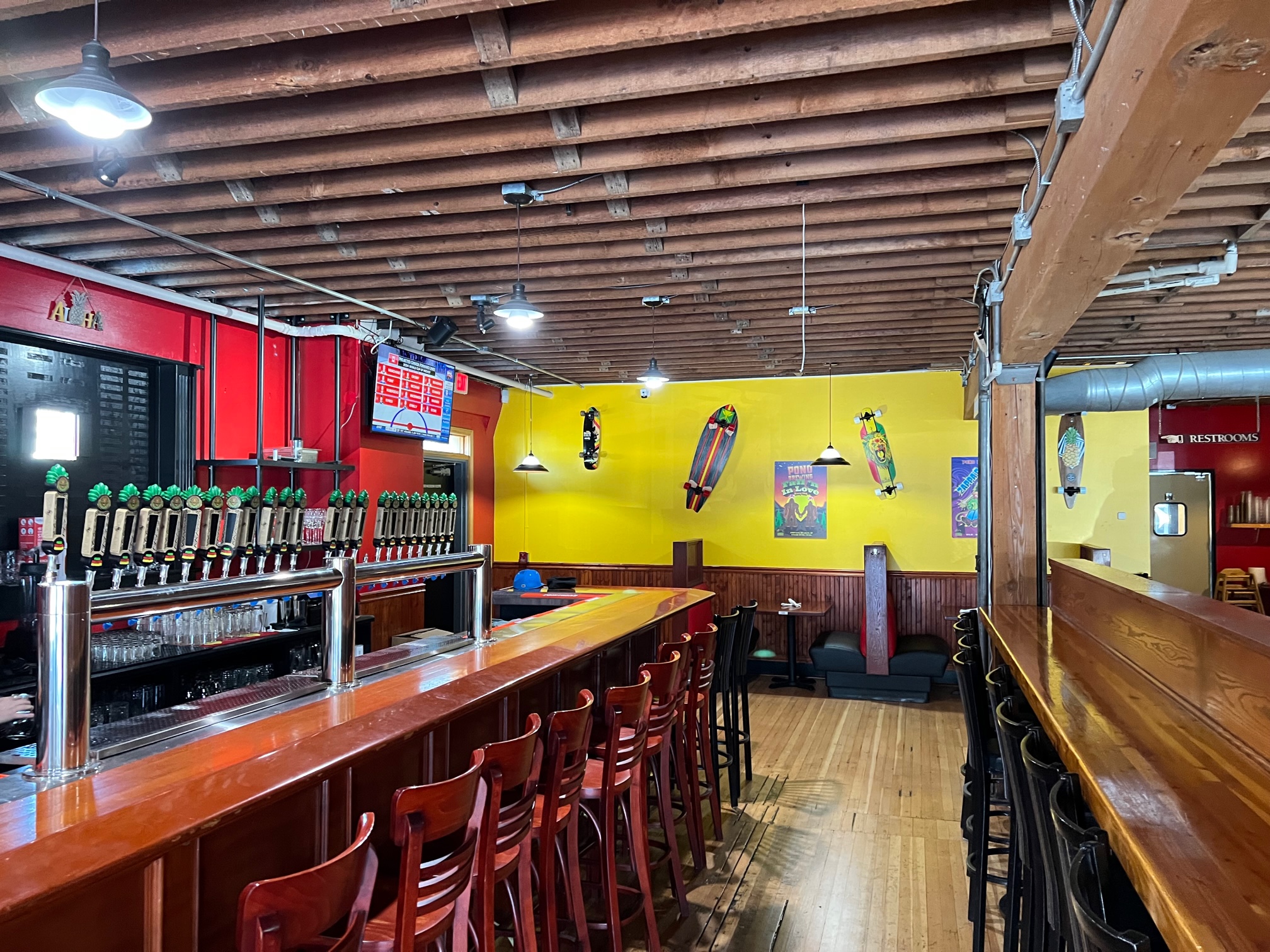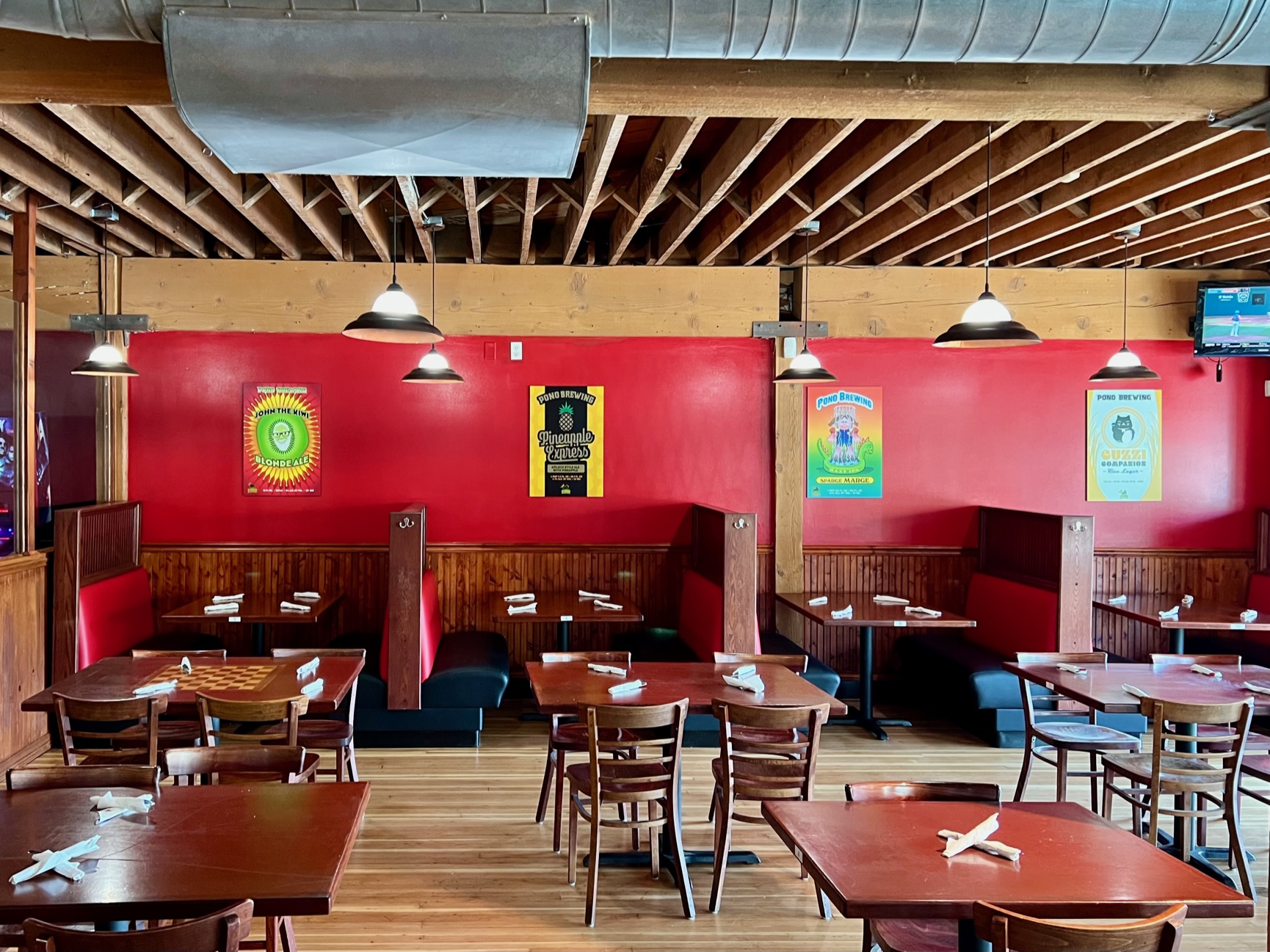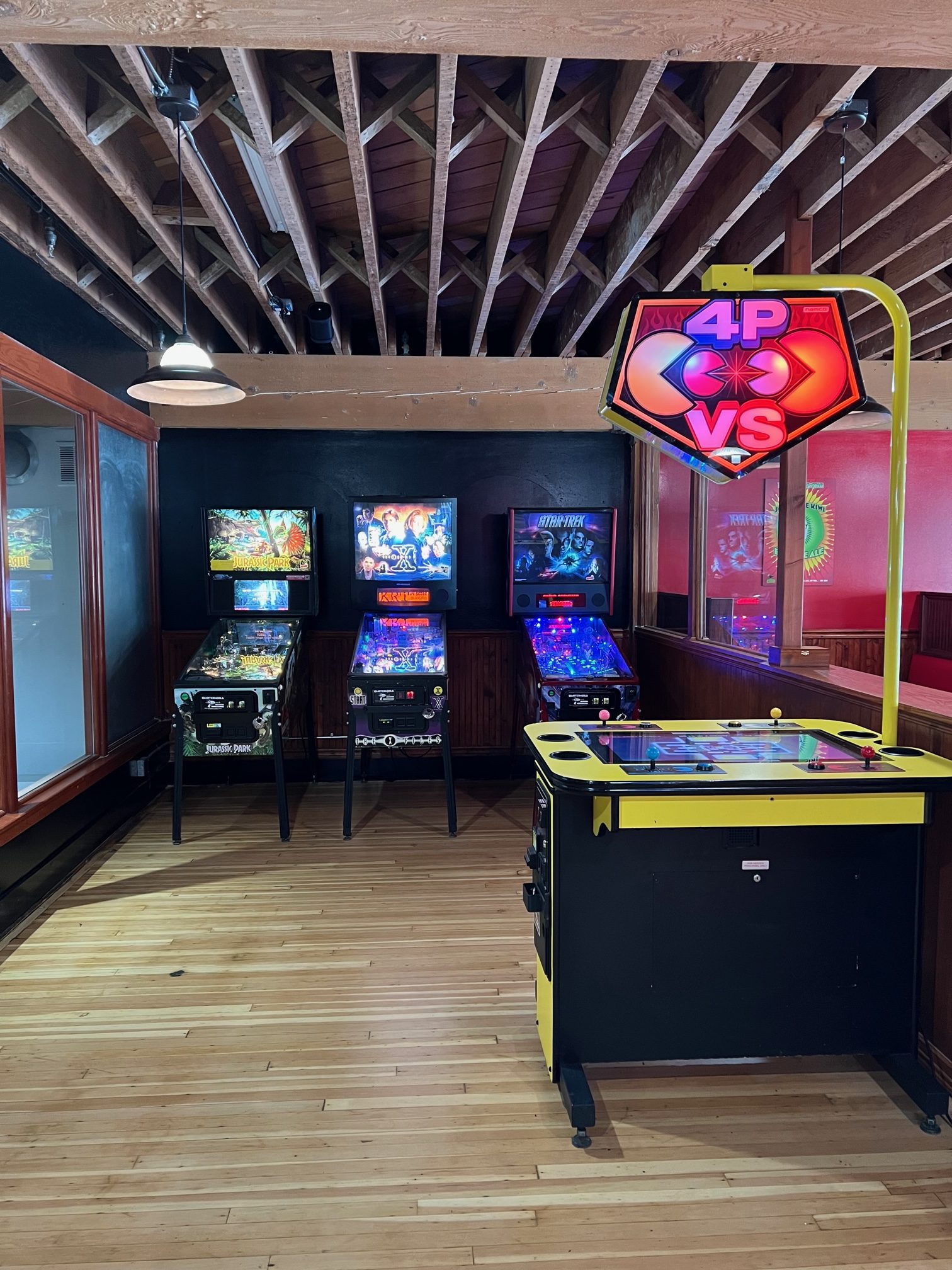 This new chapter for Pono Brewing has been a long time coming. When Pono Brewing took the leap from homebrewing to professionally licensed brewing in early 2016, they began brewing its beers at Culmination Brewing and now at Zoiglhaus Brewing. Though Pono will continue brewing their large batch beers at Zoiglhaus, they now have a new smaller brewhouse that Larry Clouser, Pono co-founder, will take the helm on and create new one-off batches.
The Pono team hopes to get the on-site 7-barrel brewhouse operational by mid-September. In doing so they are bringing in veteran Portland brewer Dave Fleming to assist in getting the old brewhouse up and running.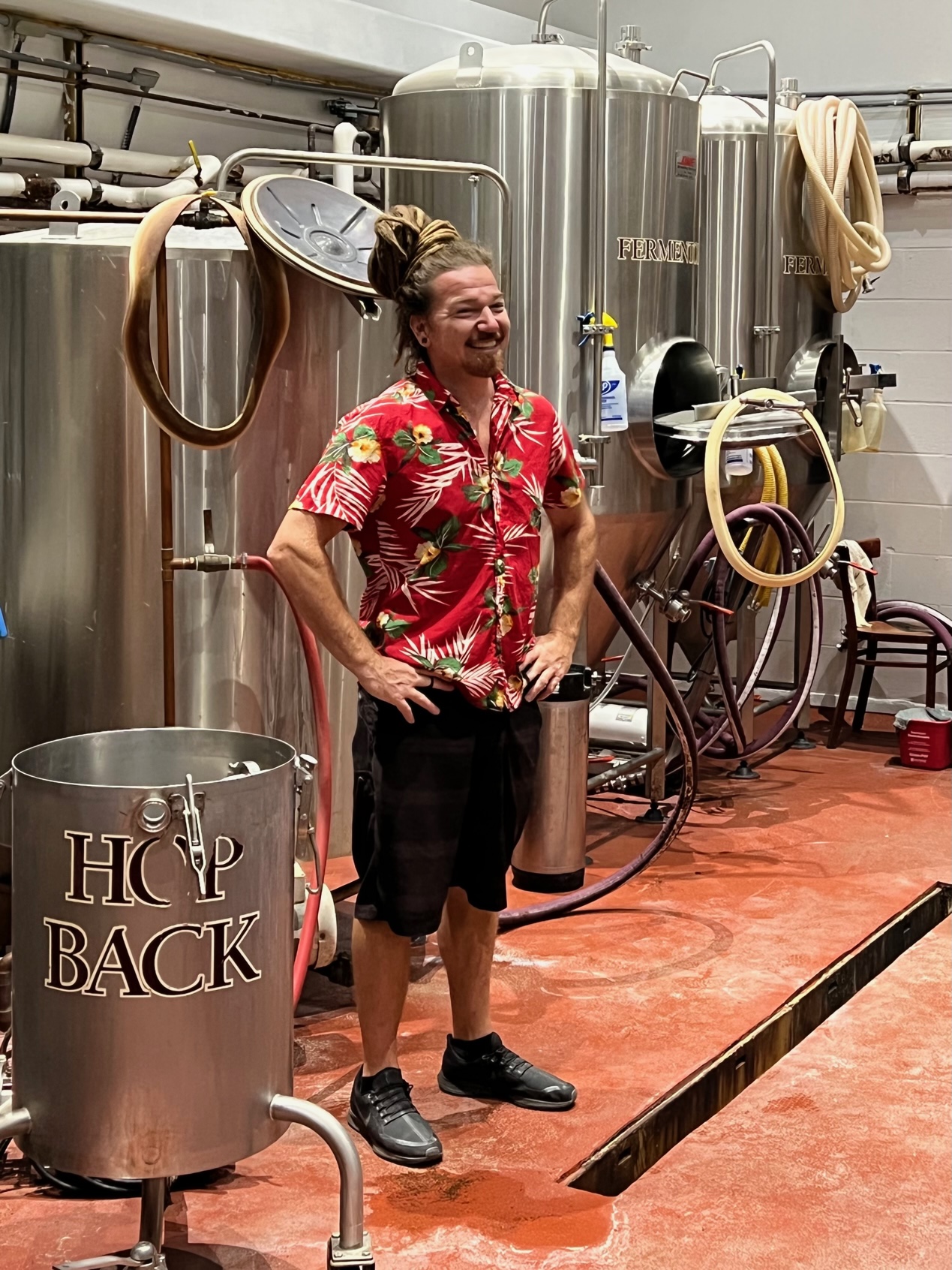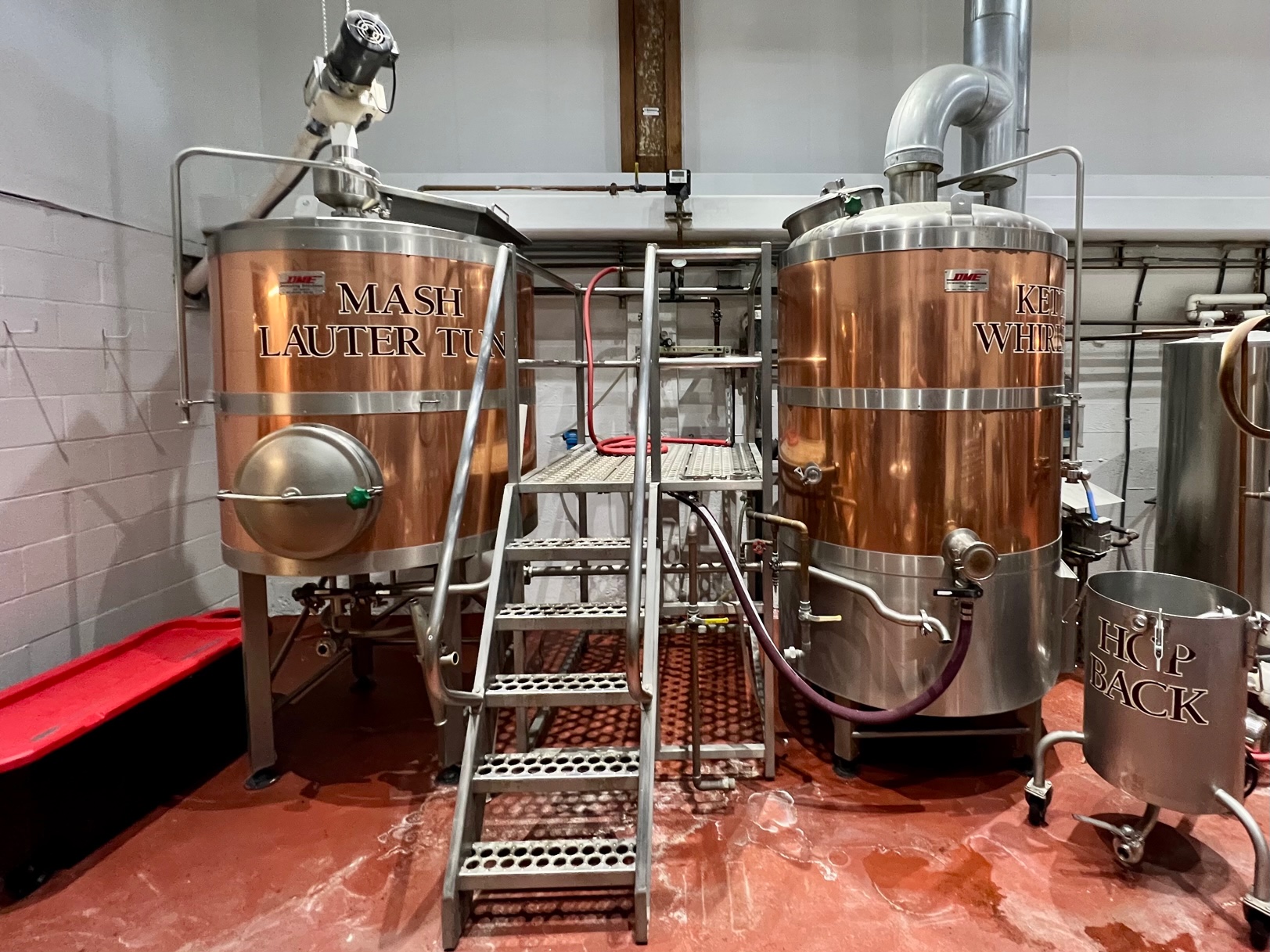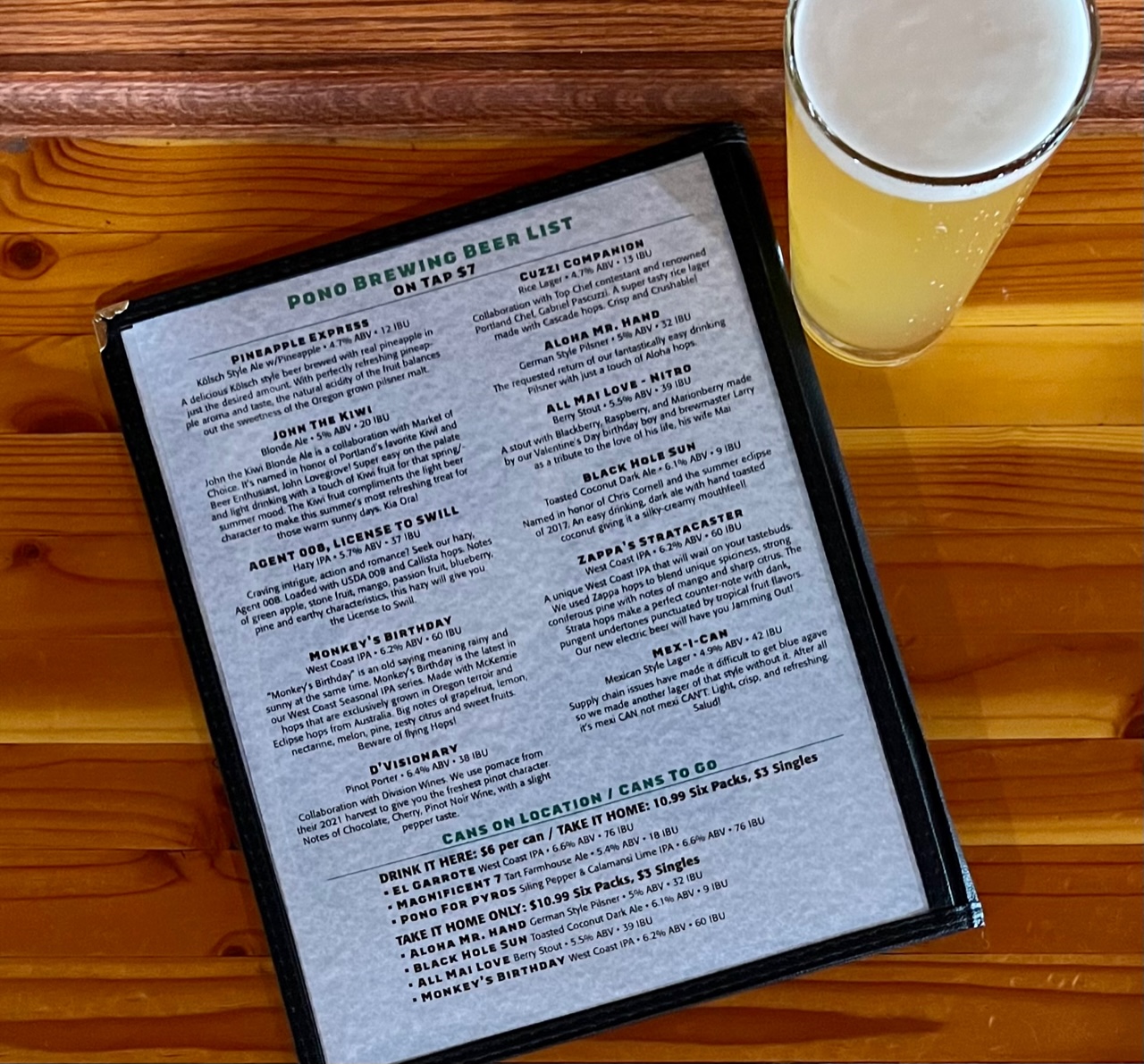 Once Pono has enough house-brewed beers from Pono Brew Labs to compliment the beers brewed at Zoiglhaus Brewing, it'll likely host an "official grand opening". But prior to this taking place, Pono Brew Labs is getting ready to welcome you in beginning on Friday with 11 Pono beers on tap, with the ability to have a total of 24 Pono beers pouring, one of these is a nitro tap.
Food is something that Erick is very passionate about and it is evident in the sizeable food menu of Hawaiian and Southeast Asian dishes at Pono Brew Labs. To help bring this passion to life, the Pono crew recruited Garrick Ikeda, a Hawaiian raised chef that has assembled an astonishing menu that offers up plenty of choices.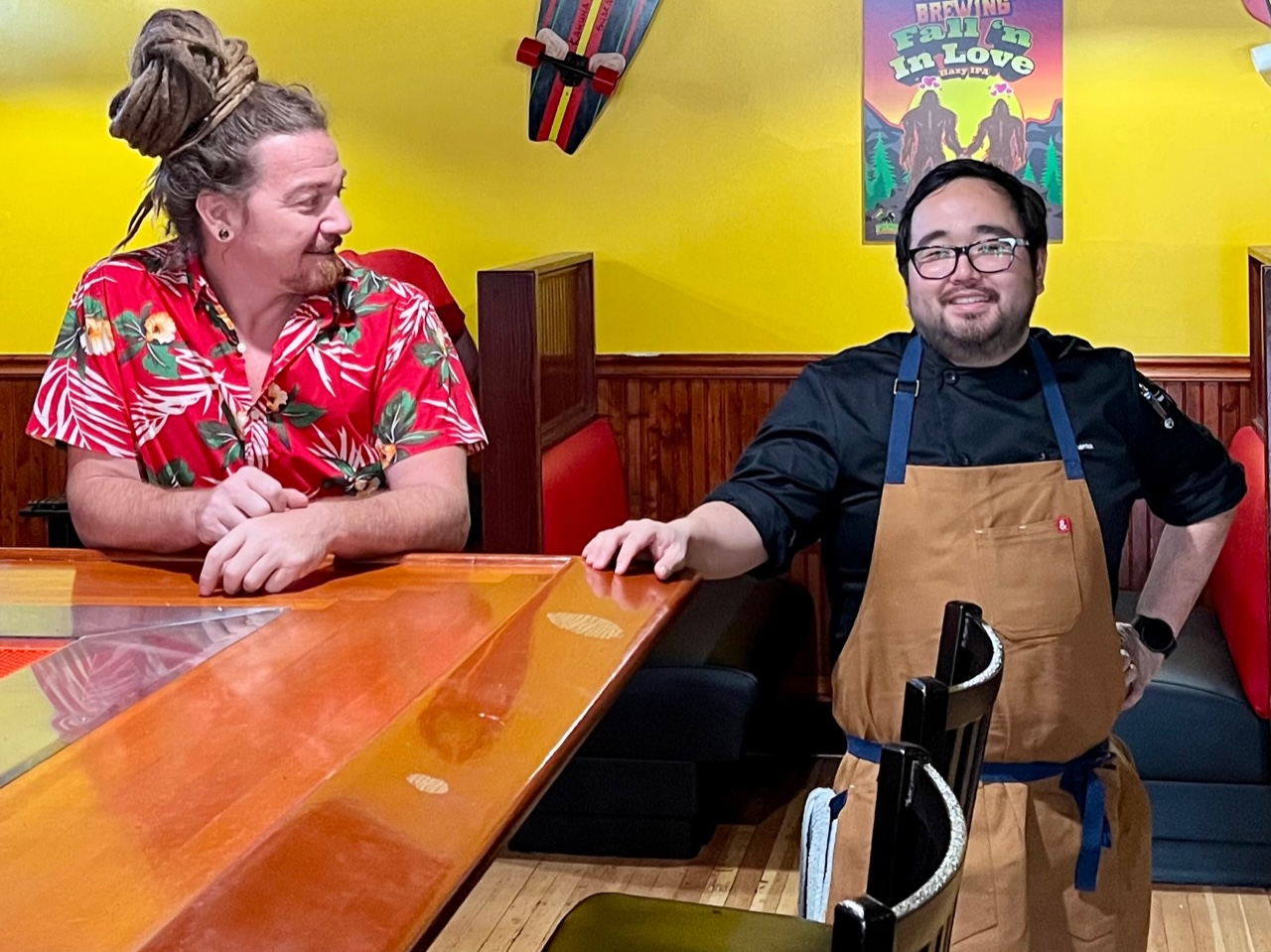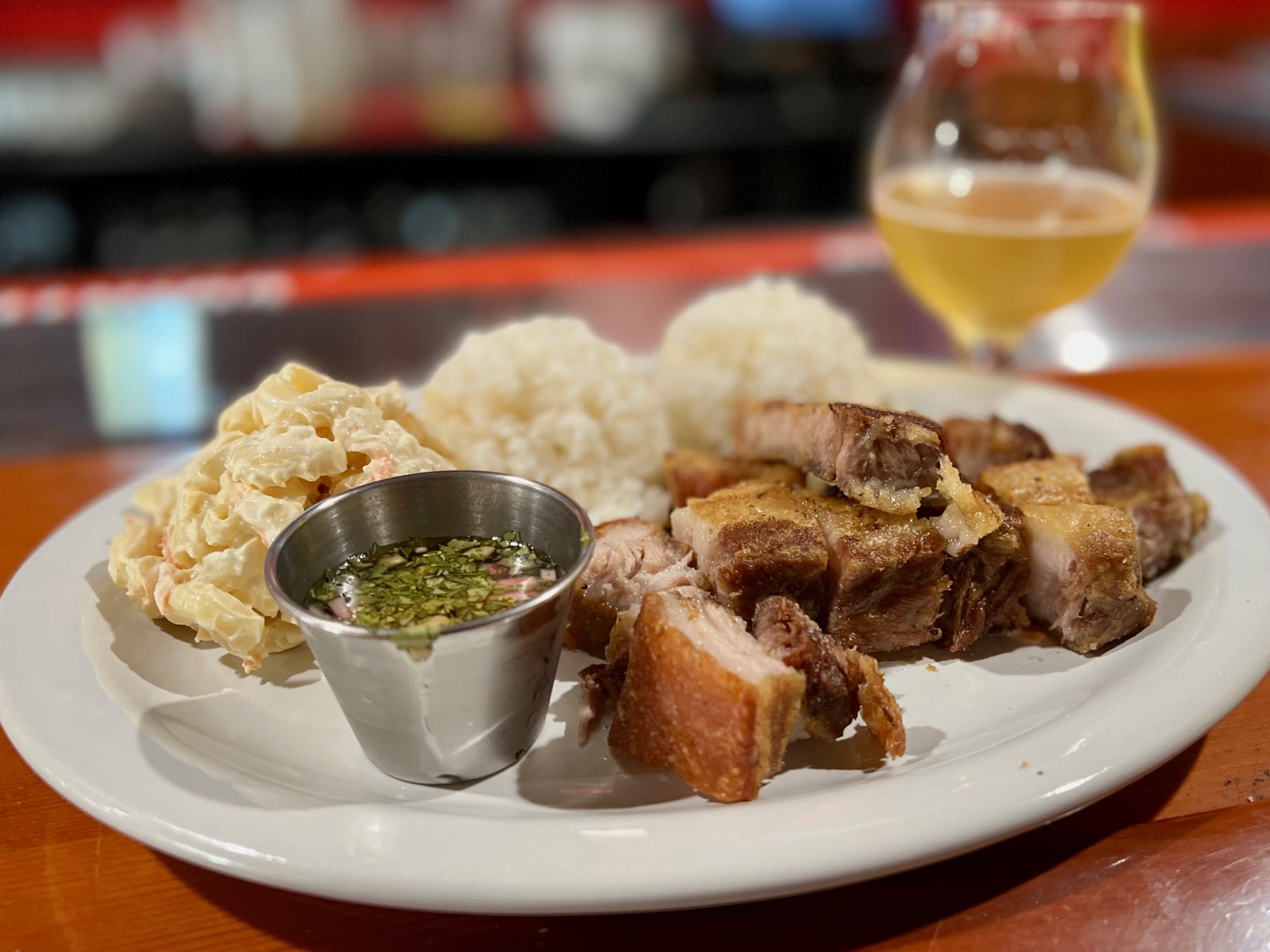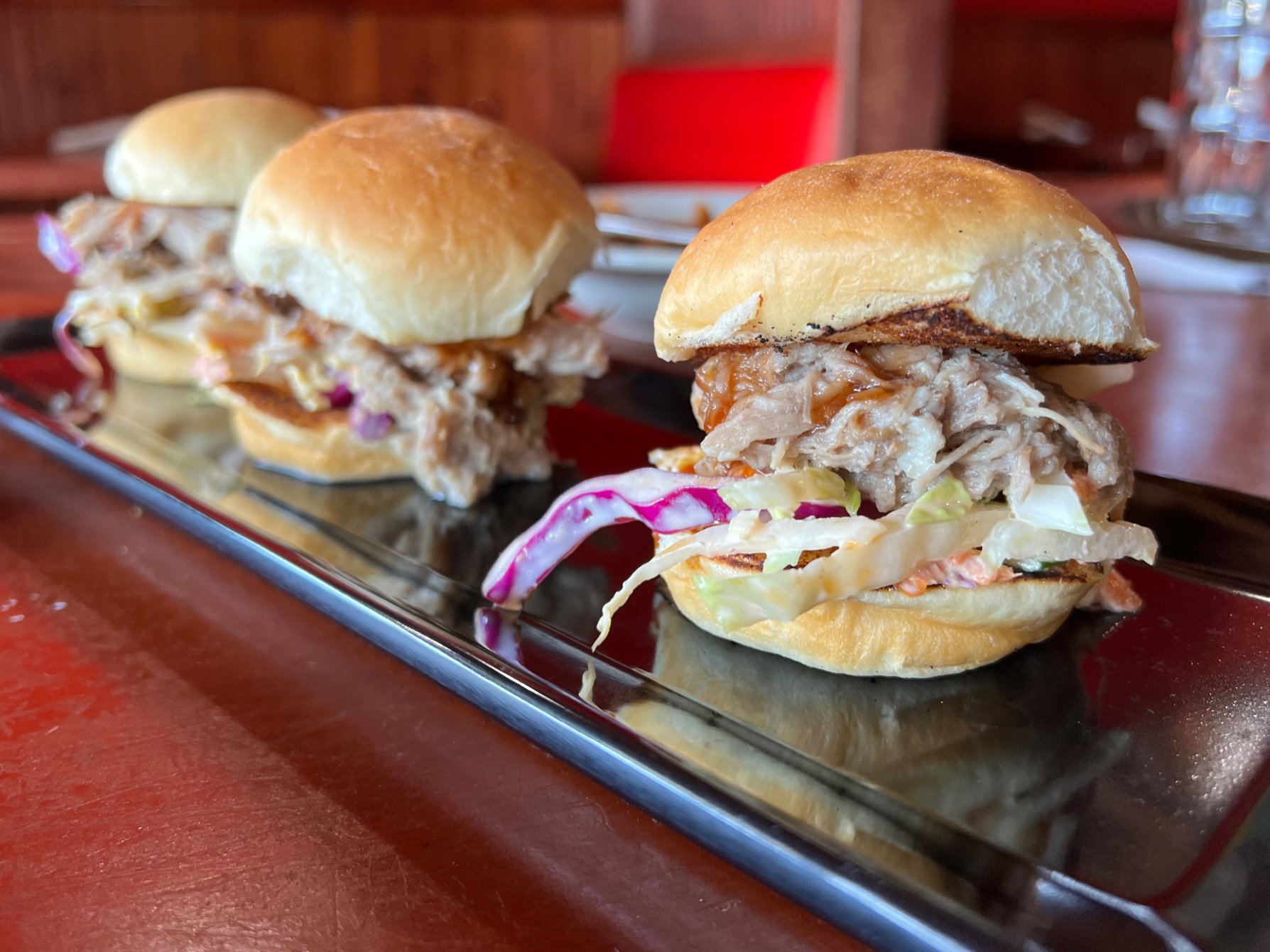 Starters include Mai's Classic Filipino Lumpia, various Sliders, Fries, Rangoons, Poke, and Wings. There are also a couple of salads and rice options. When it comes to the entrees, the menu includes Korean Fried Chicken, Teriyaki, Kalua Pork, Lechon Kawali, Kalbi Short Ribs, Loco Moco, Burgers and other sandwiches. It's definitely a menu that has been created to satisfy the foodie!
And if you bring the kidos along, there's a Keiki Menu of a cheeseburger, grilled cheese, teriyaki chicken and chicken strips. To take a view at the complete menu, click here.
For some fun activity while quaffing down a Pono beer, they've added a small game room at Pono Brew Labs. Gone are the dart boards that once graced the space overlooking the lower-level brewery as they've been replaced with some games.
"I love pinball and wanted them," said Erick. And this love has come to fruition with X-Files, Jurassic Park, and Star Trek pinball machines, a four-person Pac-Man and everyone's favorite game, Big Buck Hunter!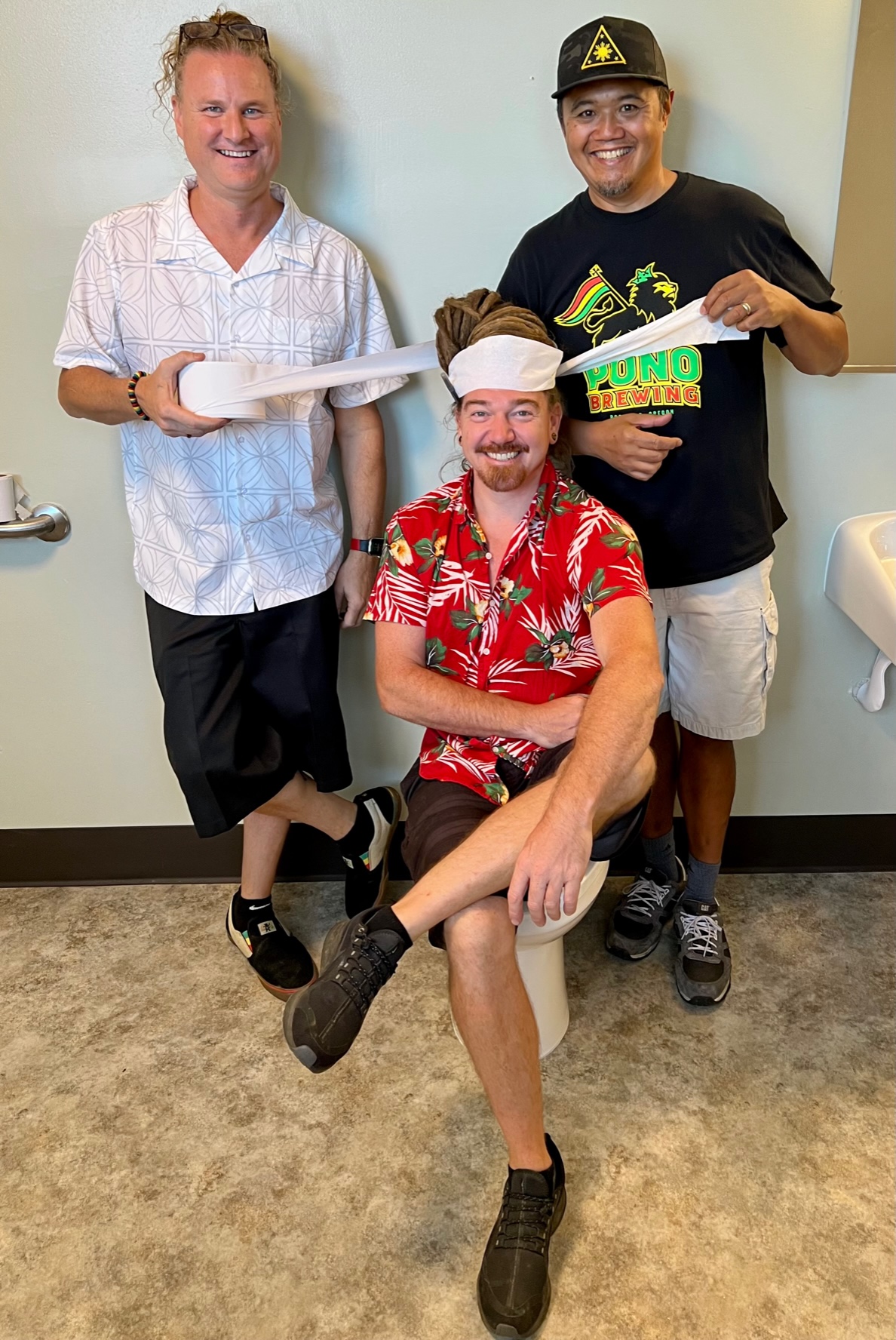 Pono Brew Labs is now open seven days a week at 11:00am until 10:00pm on weeknights and until 11:00pm on weekends. Just remember to arrive thirsty and with an appetite as the beer will quench your thirst and food will blow you away!
Pono Brew Labs
1728 NE 40th Ave.
Portland, OR 97212