Beer Review – Pabst Brewing's Captain Frederick Pabst Seabird IPA
|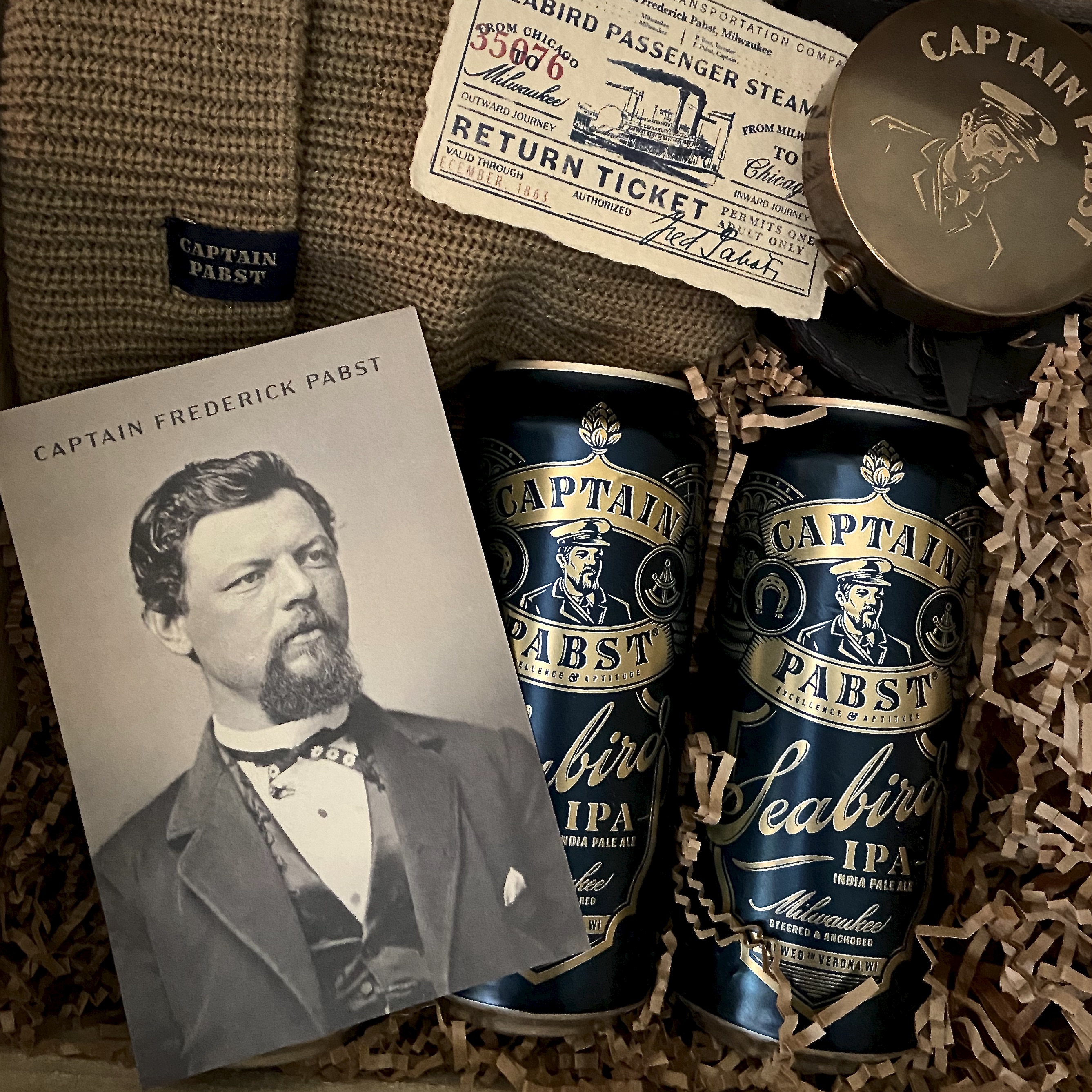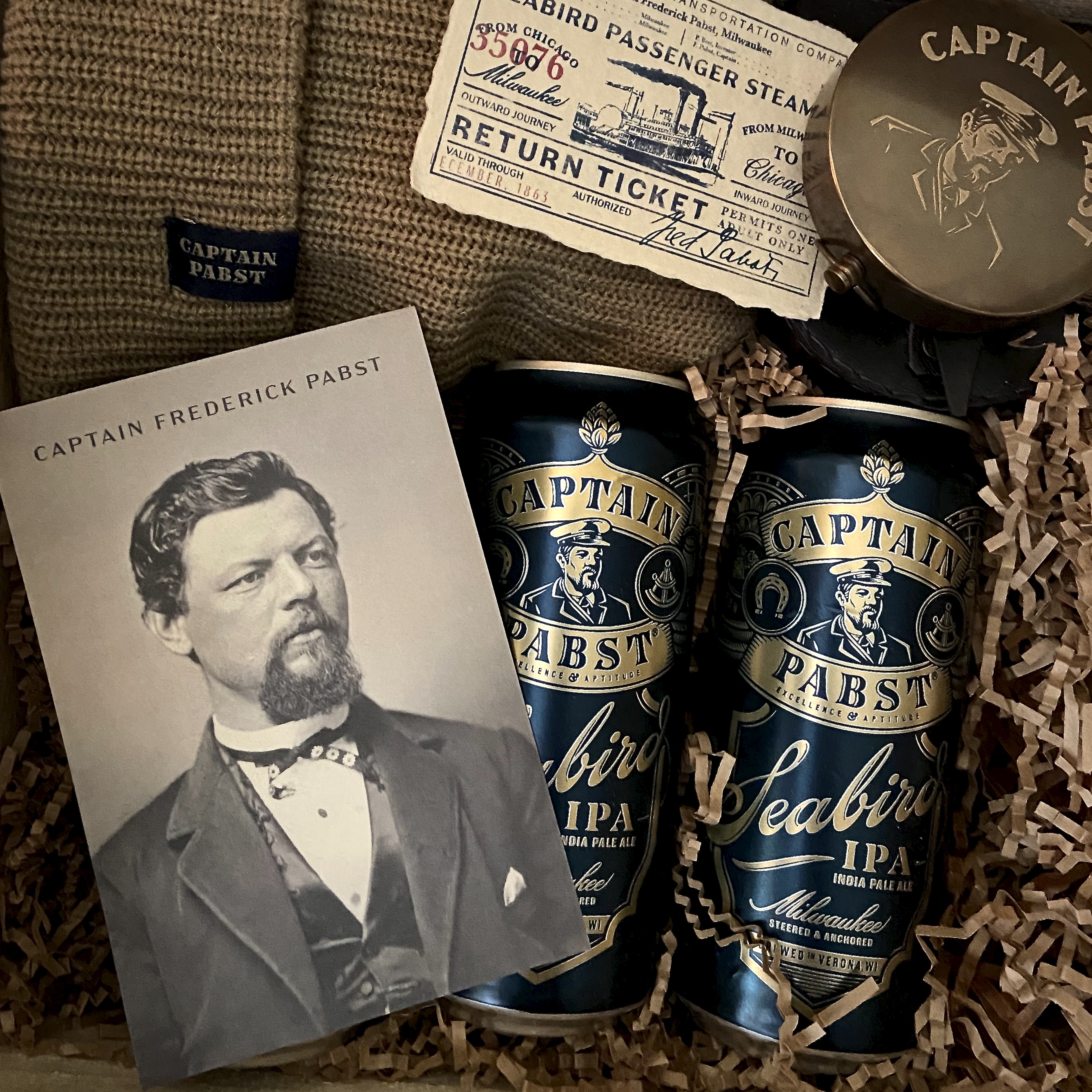 One brewery that has been drastically expanding its portfolio of beers as of late has been the Pabst Brewing Company. After spending a portion of the late 1990's acquiring many brands, including Pacific Northwest based Rainier Brewing and Olympia Brewing, the brand remained pretty much unchanged and ran with a minimalist approach. The brewer even shuttered all of its breweries and in 2001 began contracting its beers to be brewed by Miller Brewing.
But a few years ago under the new ownership of Eugene Kashper and TSG Consumer Partners, things began to change at Pabst. It opened the Pabst Milwaukee Brewery, a 10-barrel brewpub in its former hometown of Milwaukee, Wisconsin in 2017. Also around this same time the brewer began to experiment with new beers and has now begun to venture outside the realm of beer with alcoholic coffee, stronger seltzer and even an unaged whiskey.
As we move into the new decade, Pabst has launched its retro, yet craft beer-oriented Captain Frederick Pabst brand and its first beer, Seabird IPA. This new IPA from Pabst pays homage to the beginnings of the brewery when Frederick Pabst changed careers from a ship captain to become a brewer.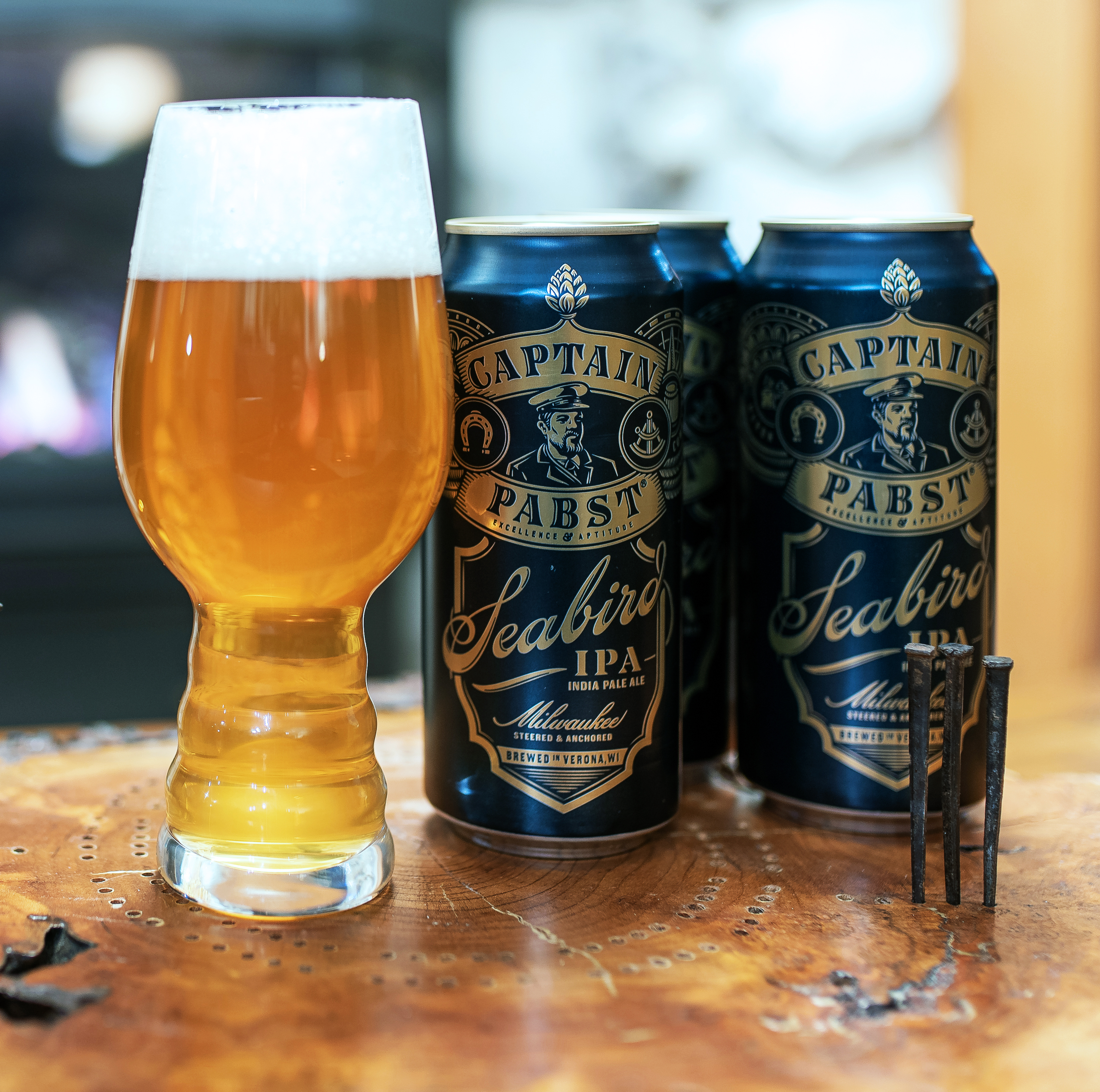 Seabird IPA takes its name from Captain Fredrick Pabst's final steamship that he captained and ended up running ashore Whitefish Bay along Lake Michigan. He then hung up his captain hat to purchase a brewery that would later bare his name, Pabst Brewing Co.
Labeled as an IPA, Seabird IPA leans more heavily on the once trendy beer style of a Session IPA. The beer was developed by Pabst and was then scaled up and is being brewed at Wisconsin Brewing in Verona, Wisconsin, just outside of Madison.
Seabird IPA pours with a slight bit of haze, nothing like a full-on New England Style IPA, but closer to one found at a local brewpub. Pabst uses a modern dose of Magnum, Citra, Cascade, and Mosaic hops to keep this beer a bit more contemporary than the story that the brewery is telling with the brand. Seabird IPA packs an aroma punch of citrus flavors and a mouthfeel a bit more robust than that of a normal Session IPA though a bit less than that of a Pale Ale. Overall, a decent offering in this category and at 4.5% ABV and 45 IBUs if definitely fits the category very nicely.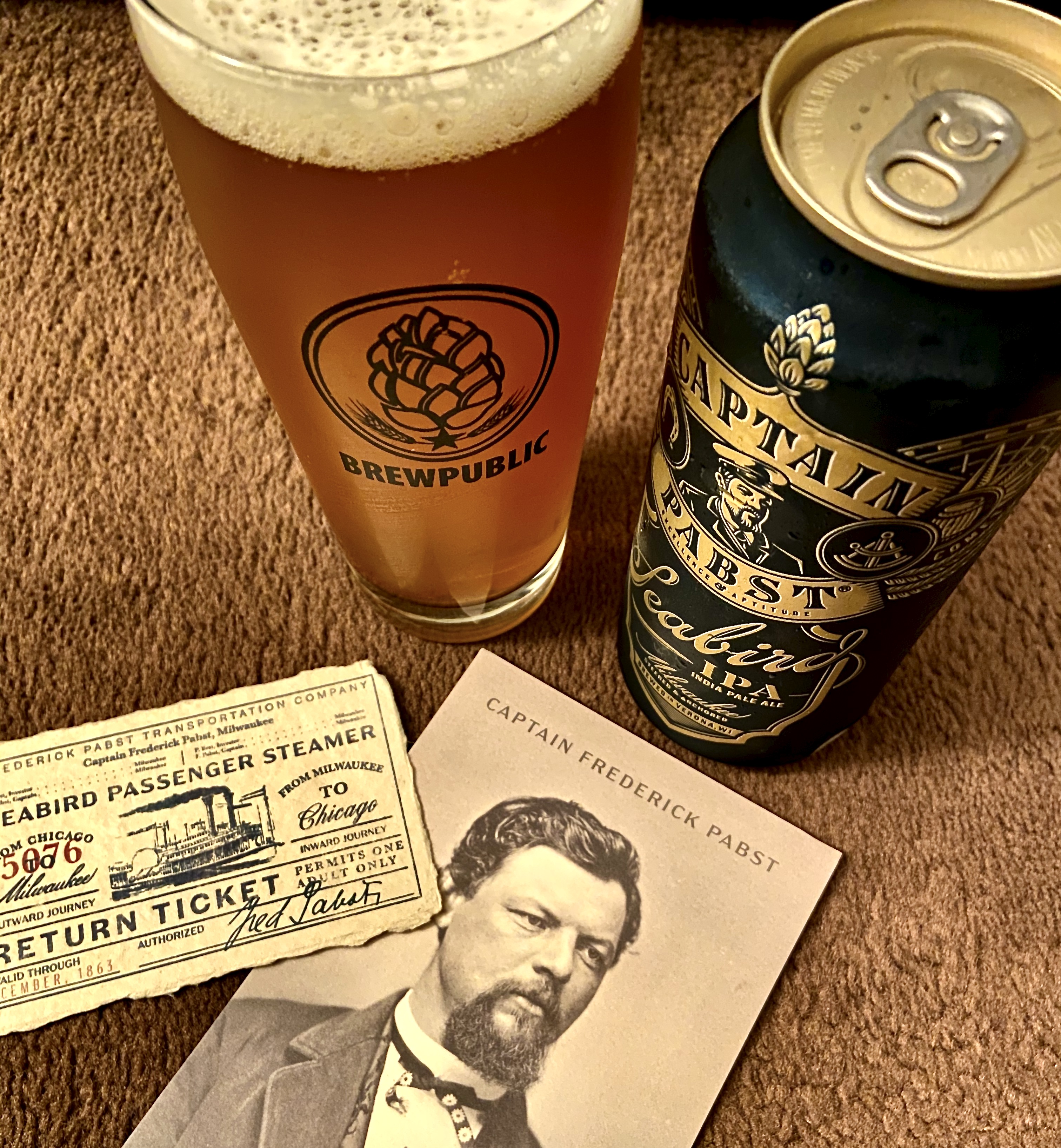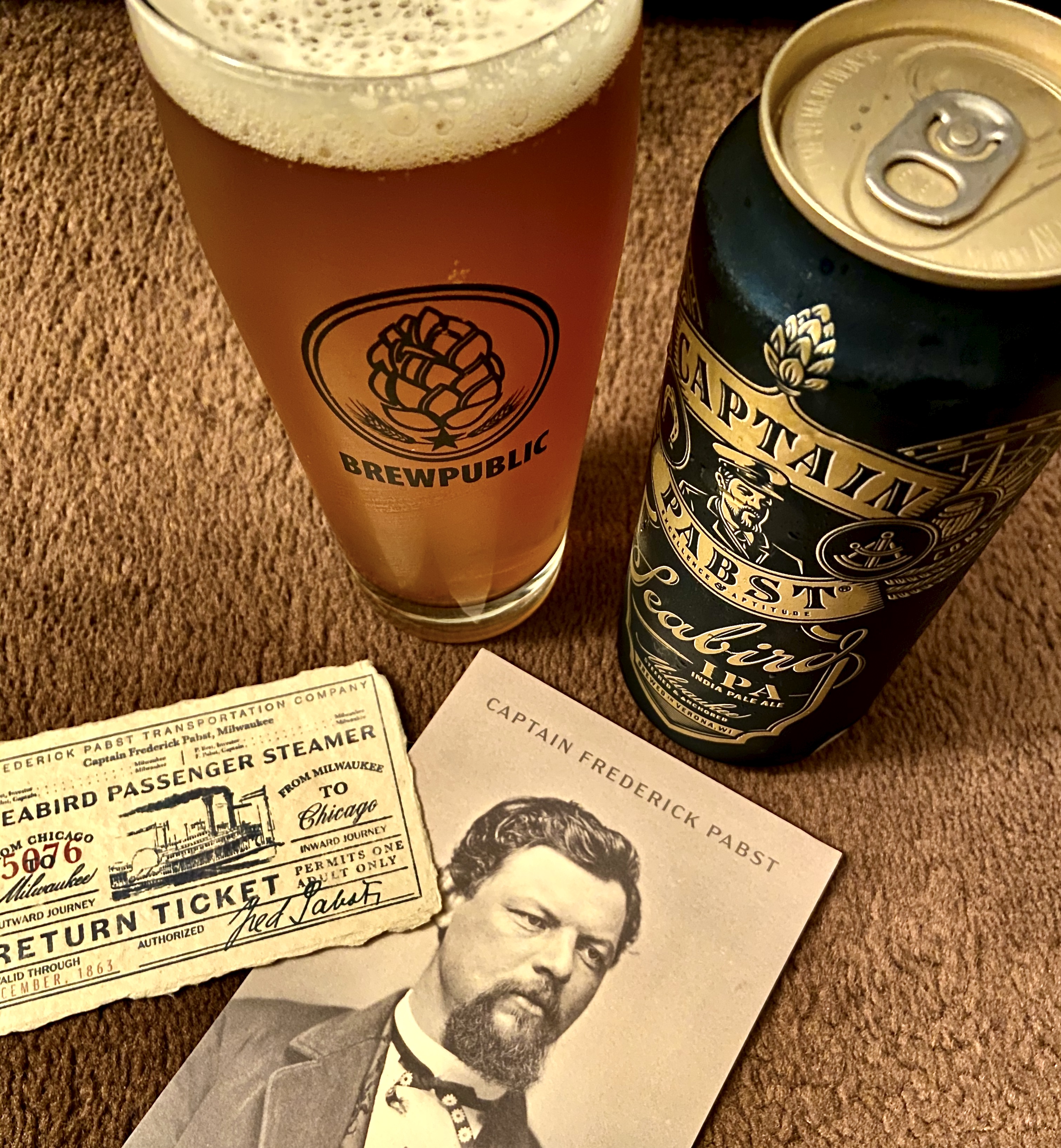 "We're lucky enough to be the stewards of so many great, classic American trademarks.  But none of those marks really highlight the person or the people that founded the original brands," said Matt Bruhn, Pabst General Manager, in a statement. "We thought creating something new, based on someone who played such an integral part in pioneering brewing in this country, was a really romantic and deserving story that consumers would be interested in hearing."
Seabird IPA is available now, as a Midwest exclusive, for sale in the state of Wisconsin and in the greater Chicago metro area. As with many of Pabst's other recent launches, if this IPA proves successful, it will likely see broader distribution.
Alongside the release of Seabird IPA, Pabst is in the process of rebranding its Pabst Milwaukee Brewery. The space will soon relaunch as the Captain Pabst's Pilot House. The taproom offers a beer hall experience inside a former church in the heart of Milwaukee, Pabst's hometown.
"Captain Frederick Pabst was wild; his life was filled with random endeavors that all seemed to stem from his adventurous spirit and his willingness to push the boundaries," said Bruhn, in a statement. "To do things right, but differently. Here at Pabst we can certainly appreciate a life lived that way – it's closely aligned to our values."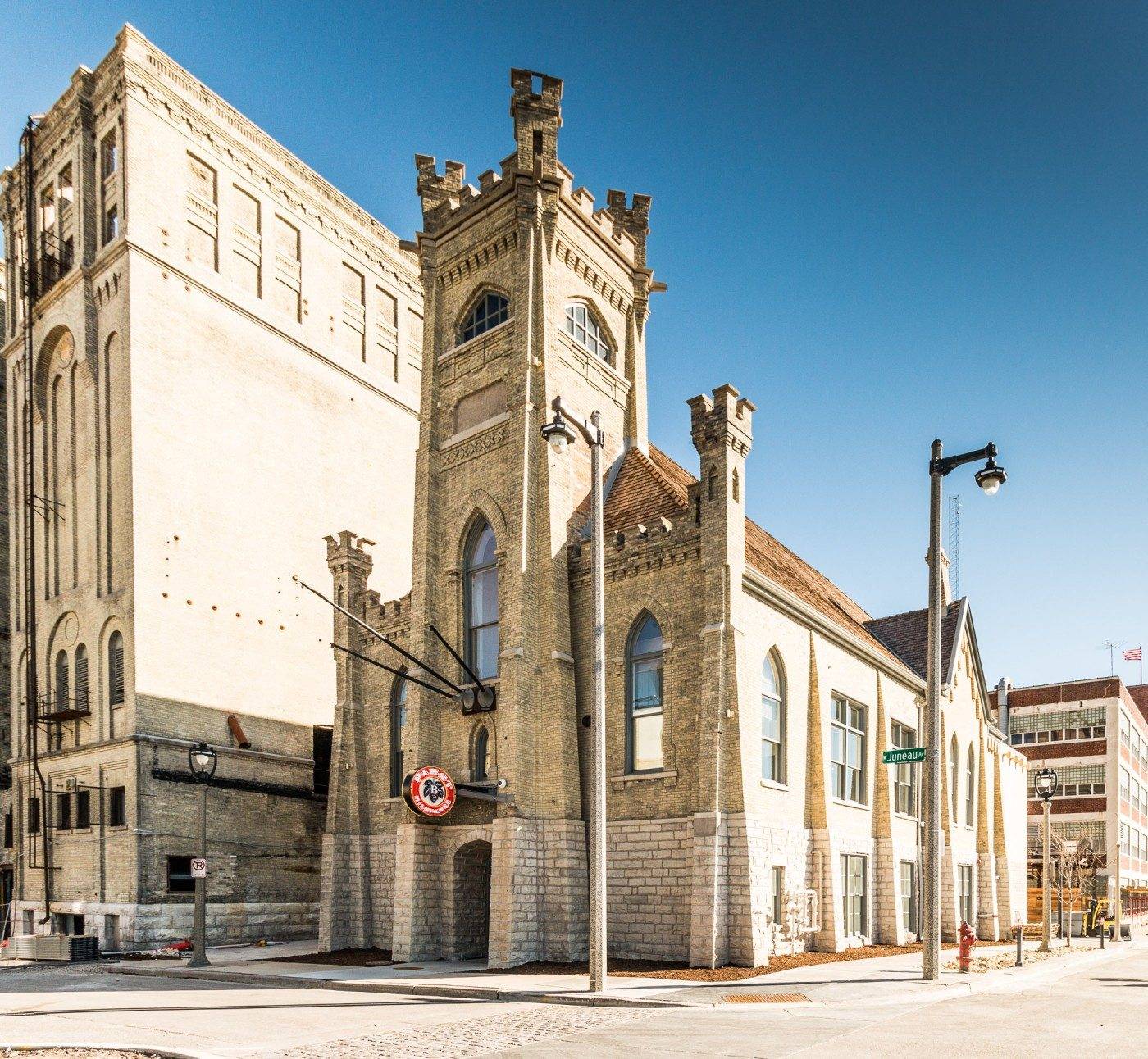 The Pilot House will focus on imaginative craft beer offerings while paying homage to Captain Pabst's historic recipes. In addition to Seabird IPA, the Captain Pabst Signature Series will feature new and exciting beers. Beyond beer, the venue experience includes the addition of a craft spirits program, where spirits are blended and barrel aged in-house, an expanded merch offering, and a loyalty program called the Blue Jacket Club.
The Captain Pabst Pilot House will have its grand opening and reveal March 28, 2020, the day that also happens to be Captain Frederick Pabst's 184th birthday.