Laurelwood Brewing Proclaims February as Stout Month
|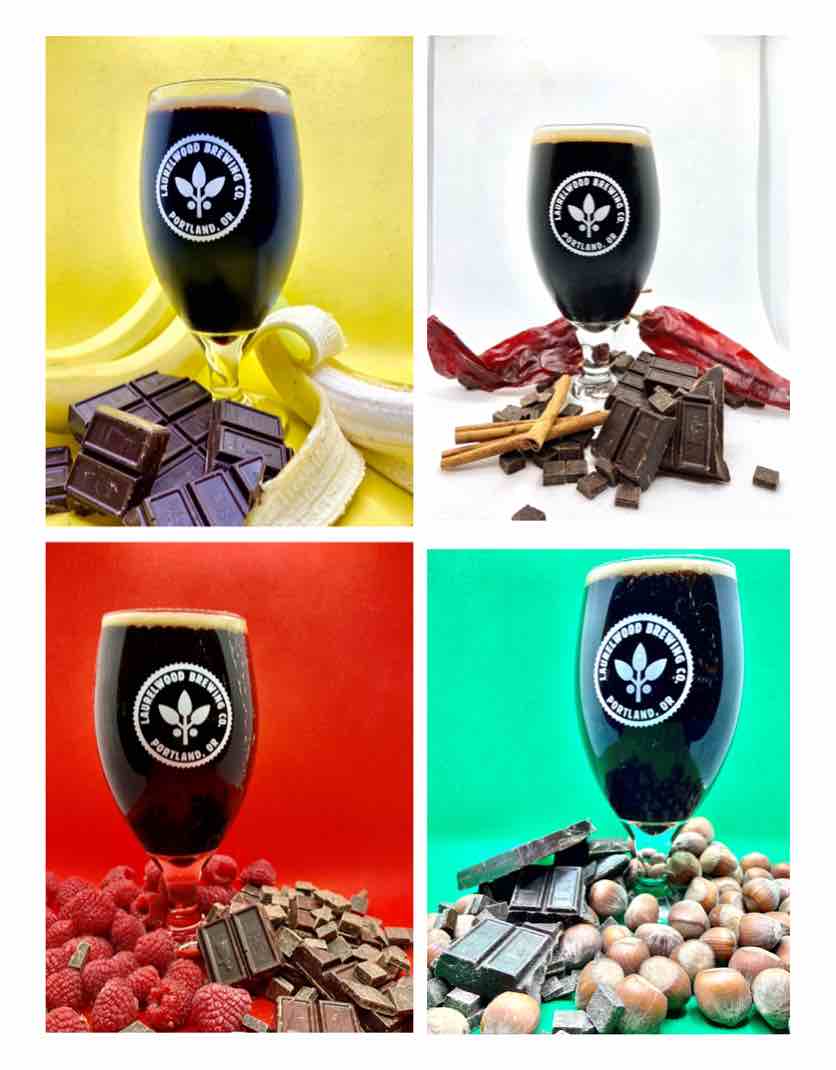 Laurelwood Brewing has proclaimed the month of February to be Stout Month at its brewpub in Northeast Portland. To celebrate, the brew team at Laurelwood will offer up four variations of the brewery's popular Space Stout.
Each week during the month, Laurelwood Brewing will release a variation of Space Stout, the brewery's 7% ABV Foreign- Style Stout. Variations will include Banana Bread Space Stout, Chocolate-Covered Raspberry Space Stout, Mexican Hot Chocolate Space Stout, and Chocolate/Hazelnut Spread-Inspired Space Stout. Each week, a limited amount of draft and 16oz cans will be available exclusively at Laurelwood Public House & Brewery.
Here's a preview of what to expect each week.
Week One
Banana Bread Space Stout
Space Stout with loads of fresh banana, cocoa nibs, and lactose
7.0% ABV 38 IBU
Week Two
Chocolate-Covered Raspberry Space Stout
Space Stout with loads of raspberries, dark chocolate & cocoa nibs.
7.0% ABV 38 IBU
Week Three
Mexican Hot Chocolate Space Stout
Space Stout with Mexican dark chocolate, vanilla bean, cinnamon sticks, cloves & Ancho Chiles.
7.0% ABV 38 IBU
Week Four
Chocolate/Hazelnut Spread-Inspired Space Stout
Space Stout with Cocoa Nibs, Dark Chocolate, Vanilla Bean and loads of fresh, Oregon-Grown Hazelnuts.
7.0% ABV 38 IBU
Laurelwood Public House & Brewery
5115 NE Sandy Blvd.
Portland, OR 97213