Mad River Brewing Packages Steelhead Extra Pale Ale in 19.2oz Cans
|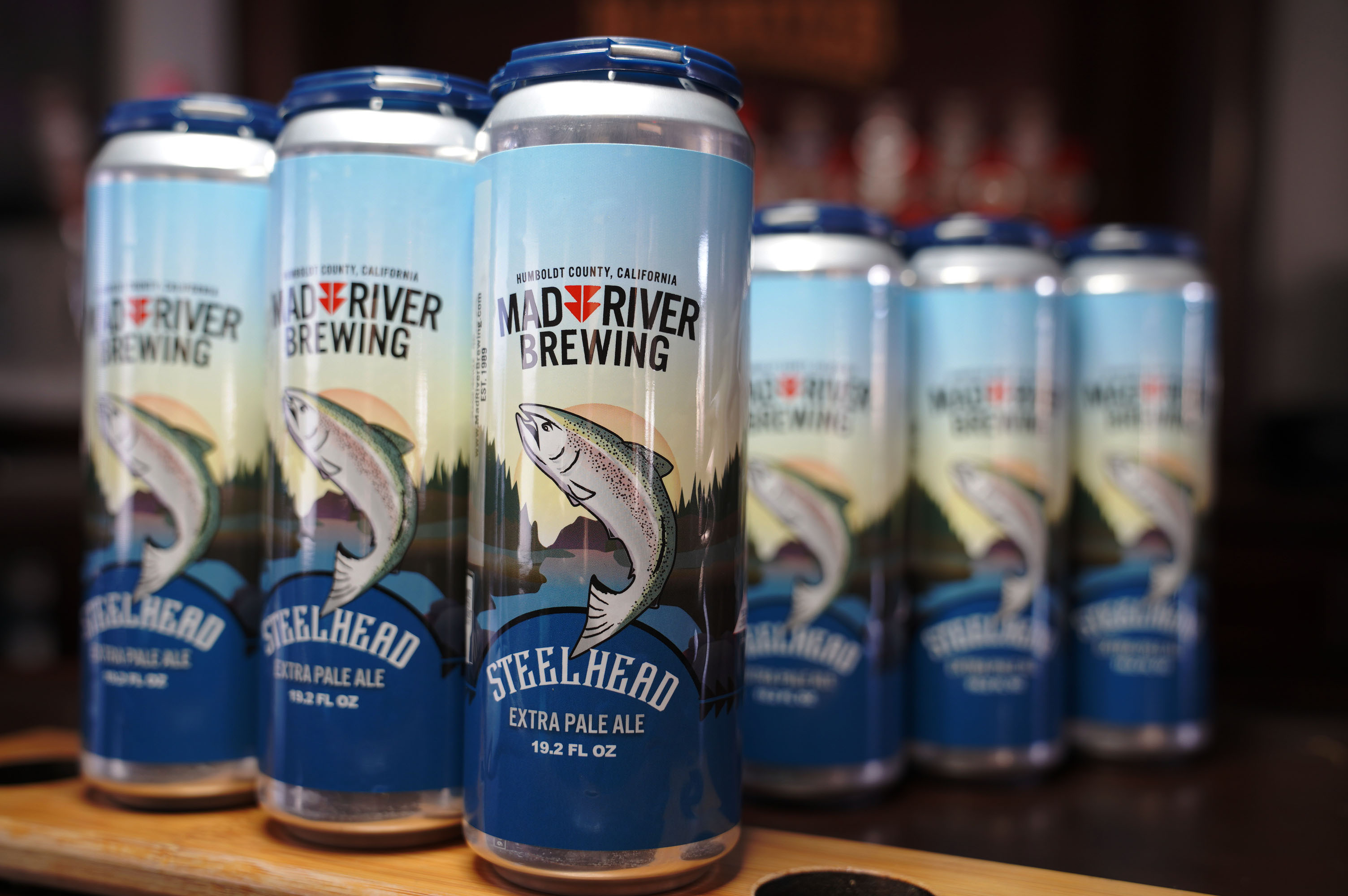 New 19.2oz cans of Steelhead Extra Pale Ale from Northern California's Mad River Brewing are now hitting the market.
"We are extremely excited about the launch of this new product," said Linda Cooley, the MRB's Chief Operating Officer and Yurok citizen, in a statement. "Adding some size to the Steelhead Extra Pale Ale is a response to consumer demands and will enable Mad River Brewing Company to reach new markets."
The bright golden hued, medium-bodied Steelhead Extra Pale Ale, a winner of six prestigious awards, is best known for its slight floral hop character and subtle mild bitterness. The new taller version of the much-celebrated craft beer can be found everywhere from conventional supermarkets to corner stores.
Sold as singles and in packs of three, the plus-size cans represent another way that MRB's new owner, the Yurok Agricultural Corporation, a subsidiary of the Yurok Tribe, is expanding the brand to reach new consumers, while honoring the company's enduring commitment to producing the finest hand-crafted ales in a sustainable manner. The three packs boast a new, more environmentally friendly form of packaging. Only a small piece of recycled and recyclable plastic connects the tops of each can.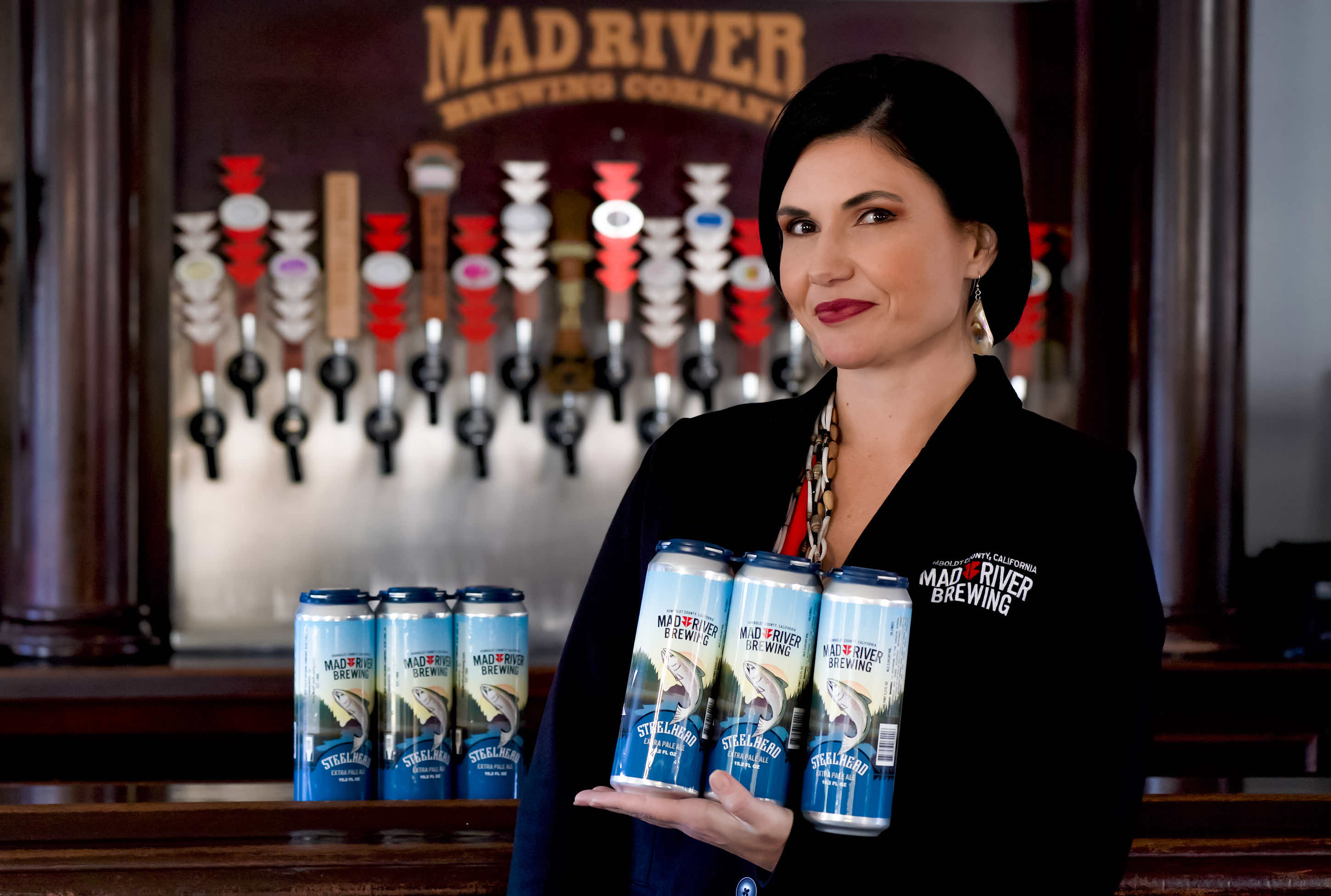 With a goal of expanding the business, the Yurok Agricultural Corporation acquired the well-established Mad River Brewing Company in 2019 and developed a blueprint to bring its much beloved line of fine ales into new markets. Broadening MRB's product line is one aspect of the plan to grow the business. Earlier this year, MRB established a partnership with the San Manuel Casino, one of the largest gaming operations in the state of California. The brewing company also recently commissioned a series of modern art pieces that now adorn many of its hand-crafted ales. MRB has big plans for 2021 and will be making several substantially positive announcements in the coming months.