Rogue Turns It Up To 10 – 10 Hop IPA
|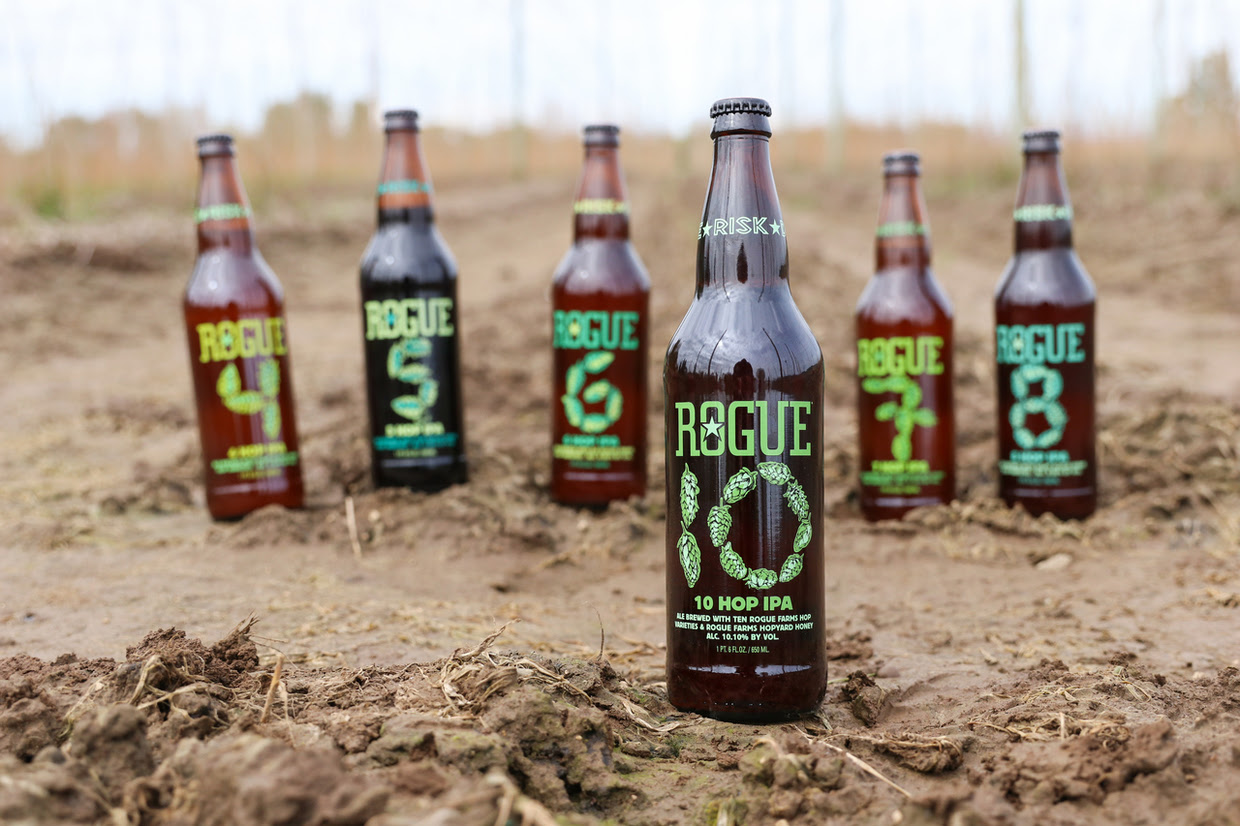 Rogue Farms, situated on the banks of the Willamette River in Independence, grows a variety of hops for Rogue Ales. Rogue's Brewmaster John Maier has created the new 10 Hop IPA with 10 exclusive hops grown on the farm.
10 Hop IPA is an imperial version of an IPA that uses Liberty, Newport, Revolution, Independent, Freedom, Rebel, Yaquina, Alluvial, Adair, & Keven Hops. With a malt backbone of Rogue Farms Dare™ and Weyermann Pils Malts, this beer is one big, bold statement.
At 10.10% ABV and 75 IBUs, 10 Hop IPA is brewed for fans of big hop bombs! 10 Hop IPA is available in 22 ounce bottles and on draft beginning this month.
Here's a brief rundown on all six varieties in the Rogue Hop Family.
4 Hop IPA – An approachable and aromatic session IPA with 4.44% ABV and 55 IBU.
5 Hop IPA – The black sheep of the family, this black IPA is roasty and piney with 5.55% ABV and 55 IBU.
6 Hop IPA – Citrussy and bitter West Coast-style IPA with 6.66% ABV and 87 IBU.
7 Hop IPA – It's a Bold and balenced English-style IPA and is 7.77% ABV and 76 IBU.
8 Hop IPA – Like rich and malty? This is the double IPA for you. 8.88% ABV and 66 IBU.
10 Hop IPA – All 10 hops create tropical hop notes in this Imperial IPA with 10.10% ABV and 78 IBU.