Seattle Cider Co Set to Release Light Cider
|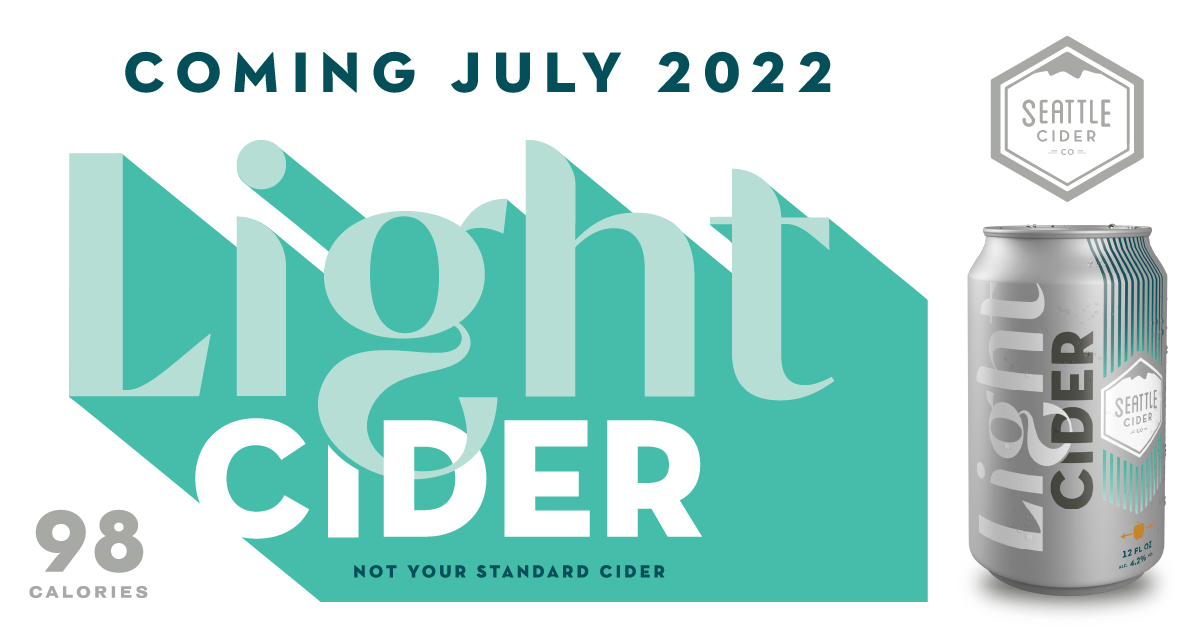 We have light beer, now Seattle Cider Co is set to release the cider industry's counterpart, Light Cider. This new offering will be available in 6-pack, 12oz cans beginning in July 2022.
Normally cider sits closer to beer when it comes to calories, that's roughly 200 calories per 12oz serving. With its forthcoming Light Cider, Seattle Cider Co will create a new niche category for those cider drinkers looking for lower calorie option.
Light Cider is described as being crisp, refreshing, and satisfying. Essentially the modern definition of drinkability. At 98 calories and 4.2% ABV, Light Cider packs an exhilarating apple flavor from fresh pressed Washington apples in every 12 oz can.
"When light beers first entered the market, the goal was to change the industry, to offer a great tasting, lighter option," explains General Manager, Felix Madrid. "We've carved our biggest successes in the space of being a 'beer-drinker's cider' and a 'wine drinker's cider," shares Madrid. "Light Cider is part of the natural progression for Seattle Cider. We're still here bridging the gap between beer and wine, but with Light, we aim to disrupt the massive light beer subcategory with our distinctly craft take."
"It's all about taste," shared Quality and R&D Manager, Scott Katsma. "We've been crafting award-winning ciders since 2013. We've always focused on making ciders that are approachable for consumers and drinkability comes first. At the end of the day, our goal with Light Cider is to make a drink for every occasion. This is the cider you bring to the barbeque, the one you grab for a hike or a bike ride. It's the cider you crack open at the end of the workday."
Light Cider will be available in 6 pack 12oz cans starting July 2022 throughout . The bold, minimalist label design was created by in-house graphic designer, Christina Dean, and speaks to the big flavor and crisp simplicity of Light Cider.