33 Books Dives Into 33 Cocktails During The COVID-19 Quarantine
|
One thing that we have been serving up during this COVID-19 quarantine are a few cocktails. One cannot just drink craft beer as an Old Fashioned or a Gin & Tonic refreshes the senses. Now there's a great way to catalog your cocktails with the new 33 Cocktails journal from Dave Selden and his locally based 33 Books.
In creating 33 Cocktails, Selden reached out to his friends to receive their input. The result from the input of these home bartenders and mixologists is 33 Cocktails, a pint-sized cocktail recipe logbook and tasting journal for cocktails, made its public debut today after weeks of "excruciating" private beta testing.
"I had planned to create a cocktail journal before the pandemic," says Dave Selden, owner and creator of the 33 Books Co. line of journals, in a press release. "But with everyone at home struggling to make Negronis and Paper Planes, I decided to accelerate the project, and also give my customers something fun to do while we're all stuck at home."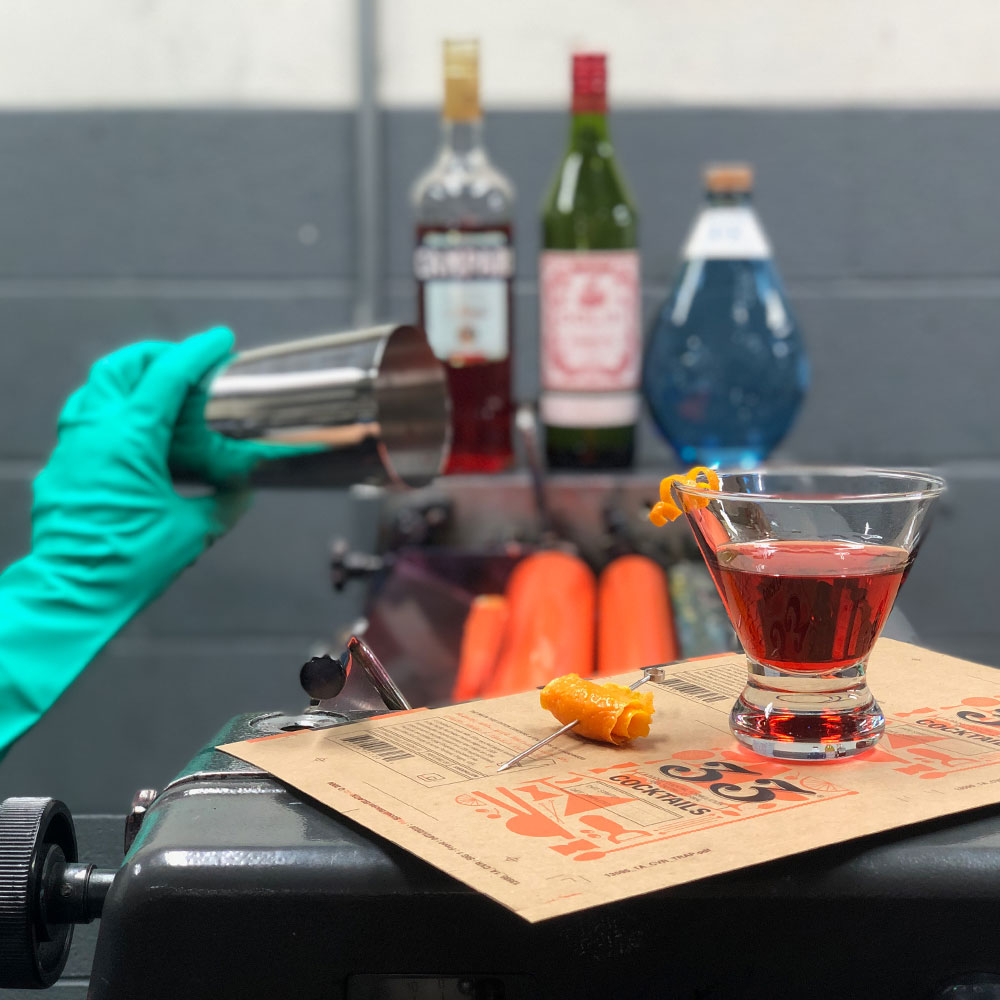 Early on during the pandemic in mid-March, Selden released an early version of the journal as a printable PDF along with a few basic recipes for inspiration. Hundreds of people signed up to review the format, and provided valuable feedback as part of a private beta. Then n April, a final version was released to the team.
"This was a challenging book to design," says Selden, in a press release, "as it was originally intended to capture notes on the cocktails someone makes for you. That experience usually happens at a bar or restaurant. But with everyone at home, I had to change gears, and think about recipe development, too. I'm not sure it would have gone that way without the team's feedback, and the book is better for it."
Customers can use 33 Cocktails to create their own version of popular cocktails, answering questions like, "What is the perfect bourbon, and perfect bourbon to sugar ratio for an Old-Fashioned?" When bars do eventually reopen, Selden says they can use the books to record their out-on-the-town cocktails, too.
The book hides a surprising secret, cryptically noted on the back of the book. A little bit of freshly-mixed cocktail was added to the ink used for the book.
33 Cocktails is available today for $5 each at 33Books.com and at independent bookstores nationwide. Volume pricing for interested retailers can be obtained by contacting 33 Books Co. Plus, check out all of Selden's other creative output at 33books.com.