Budweiser Zero Honors NBA Great Dwyane Wade With His Own Beer Can
|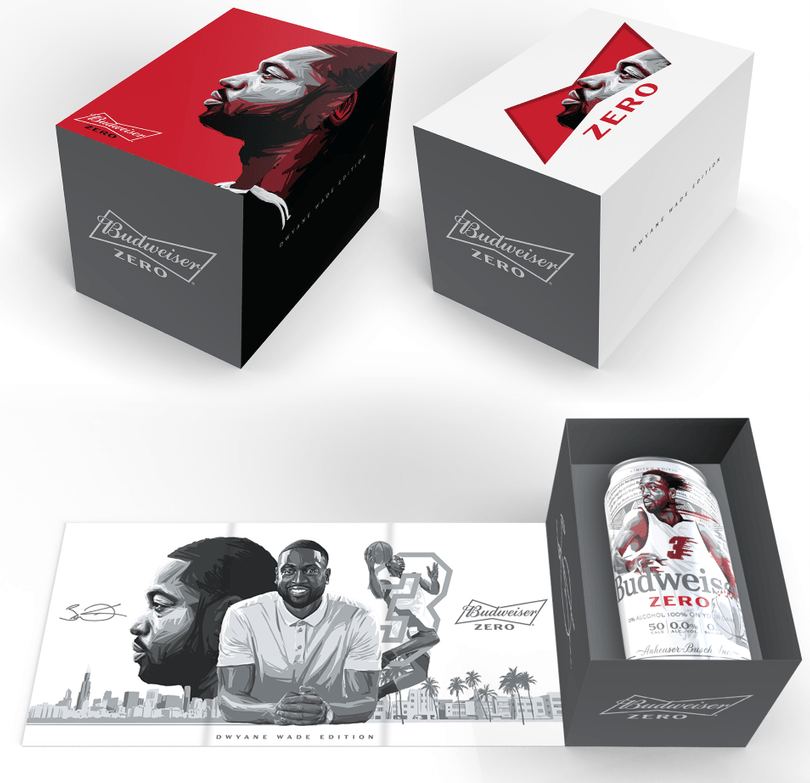 Since its launch a few years back, former NBA player Dwyane Wade has been one Budweiser Zero's spokespersons. Now Anheuser-Busch is offering up a limited edition Dwyane Wade Beer Can when purchasing a 12 pack of Budweiser Zero, the brewer's popular Non-Alcoholic beer.
Budweiser Zero is an alcohol-free beer with the full taste of Budweiser at only 50 calories and 0 grams of sugar and 0.0% alcohol. Yes, it's one of the few N/A beers that has no trace of alcohol. Budweiser Zero is made for those who are looking to cut back on alcohol, but still want the refreshment of a Budweiser.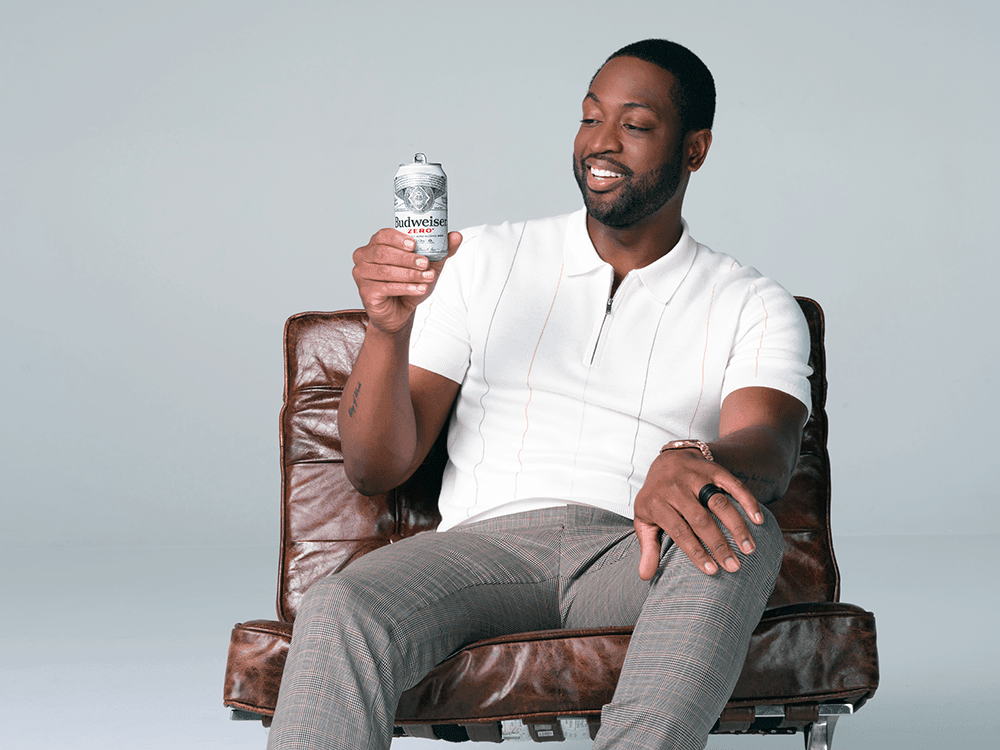 Wade amazed basketball fans during his NBA career that saw him play from 2003 – 2019. He spent most of his career with the Miami Heat and was a 3x NBA Champion and was awarded the Championship MVP in 2006 while playing in Miami. The Heat has already retired his number 3 jersey and Wade will certainly be enshrined in the NBA Hall of Fame.
To receive the limited edition Dwyane Wade Budweiser Zero Can, you must purchase a 12 pack of Budweiser Zero via https://www.shopbeergear.com/products/budweiser-zero/.
Budweiser Zero is currently only available to ship to the states of California, Massachusetts, New York, Ohio, Oklahoma, Oregon and Washington at a retail of $20.99. Even though it's a Non-Alcoholic beer, someone 21+ must be available to sign for the delivery.