Coopers Hall to Host de Garde Brewing + Mushrooms: Chef's Experience Menu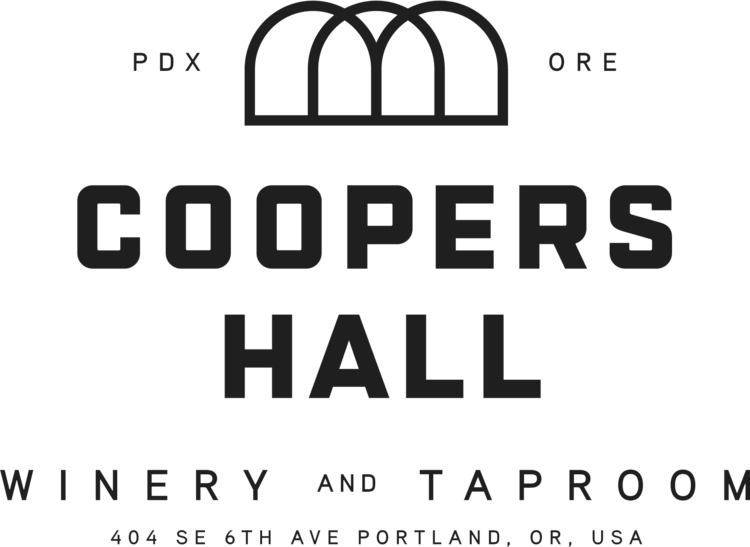 A new Chef's Experience menu that features mushrooms and beer from de Garde Brewing will take over Coopers Hall in SE Portland. de Garde Brewing + Mushrooms: Chef's Experience Menu will be available from September 30 – October 10 at Coopers Hall with advance reservations.
Strangely, as we manage our way through this pandemic, this special Chef's Experience Menu will be served family style as it pairs four beers from de Garde Brewing with each dinner course highlighting the bounty of local mushroom foragers. The beer list includes The Purple Kriek, The Petria, The Borbóndias and The Truffle.
CHEF'S EXPERIENCE: DE GARDE + MUSHROOMS MENU
un
SMOKED DUCK
chanterelles, futsu squash, tayberry
2020 de Garde The Purple Kriek
(aged 2 years in oak barrels with black & red raspberries, Morello & Montmorency cherries)
deux
ROASTED MAITAKE
parsnip-ginger emulsion, trout roe, sorrel
2019 de Garde The Petria
(aged in oak barrels with Alexeli Riesling grapes)
trois
LAMB CHEEK BOURGUIGNON BLANC
amontillado sherry, lobster mushrooms
2020 de Garde The Borbóndias
(aged 2 years in sherry finished bourbon barrels)
quatre
18 MONTH COMTE & its mousse
pickled mushroom duxelle, stone fruit, almond-truffle cracker
2020 de Garde The Truffle
(aged in oak barrels with Oregon white truffles, blended from 3 years)
The food menu portion, served family style, is $40 and for beer pairings it's an additional $25. Advanced reservations are required: www.coopershall.com/taproom. This dining options is available m September 30 – October 10. Plus, 10% of proceeds from the menu and beer pairings will go to Causa, who are providing relief for immigrants displaced and affected by the Oregon wildfires.
Coopers Hall is open Wednesday – Saturday, 4:00-9:00pm for both indoor and patio service.
Coopers Hall
404 SE 6th Ave.
Portland, OR 97214
About The Author
DJ
D.J. is a Portland, Oregon based writer that spent his formative years in the Midwest. With over 25 years under his belt of drinking beer at festivals across America and the world, he has developed a strong appreciation and understanding of craft beer and the industry that surrounds it. He can be found in any of the great breweries or beer bars that make Portland the best beer city in the world. His writing can also be found in the archives of Northwest Brewing News and can be followed on Twitter and Instagram at @hopapalooza.