10th Annual Eugene Beer Week – June 22–28, 2020
|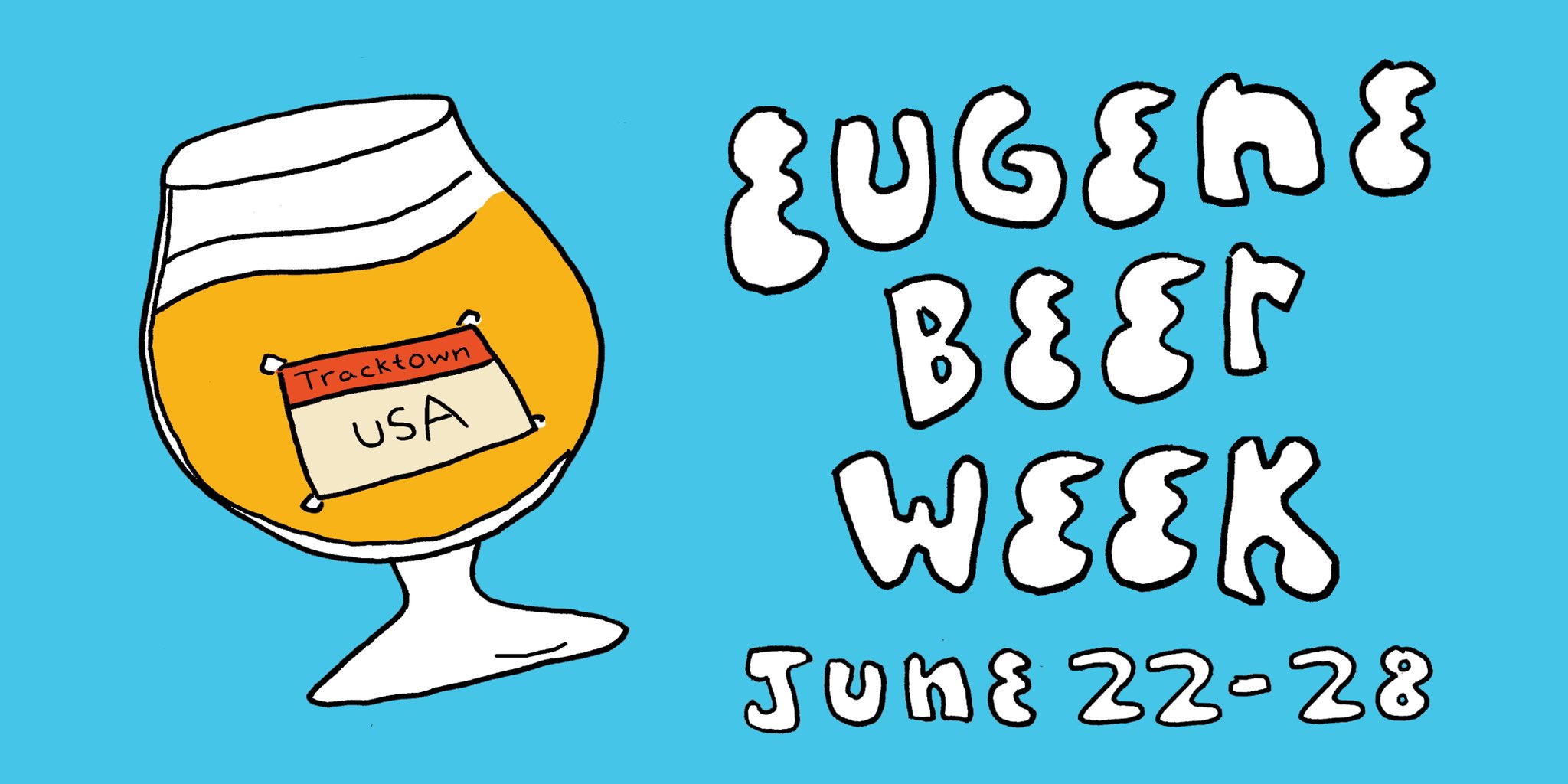 Eugene Beer Week returns for its tenth consecutive year today as it celebrates seven days of craft beer in Eugene and Springfield. Yes, the longest running craft beer week with in the state of Oregon arrives a bit later than normal but returns with in-person events straddled alongside a few virtual events.
The 10th Annual Eugene Beer Week returns from June 22 – 28, 2020 with events that are simple to participate in. Events are plentiful and manageable to attend, many at no cost to enter. Proper protocols are in place to keep attendees as safe as possible during the COVID-19 pandemic.
Events include Alesong Brewing & Blending 4th Anniversary, Tap Takeovers at beergarden and PublicHouse, food pairings with Alesong and Gratitude, Oakshire educational vintage flight with Oregon Brew Lab via Zoom, Sixteen Tons Fort George Night and more!
2020 Eugene Beer Week Events: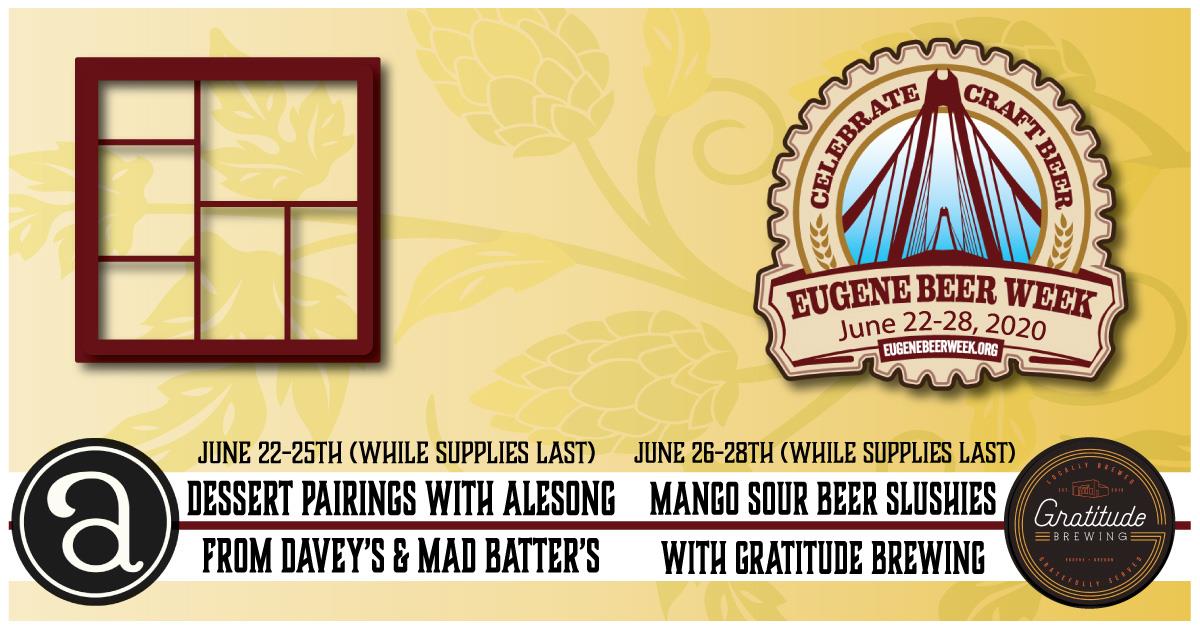 Eugene Beer Week at PublicHouse
Monday, June 22 – Saturday, June 28
PublicHouse – 418 A St, Springfield
PublicHouse will be celebrating the 10th Annual Eugene Beer Week this year with Alesong Brewing & Blending and Gratitude Brewing! Starting Monday June 22nd, we will be offering dessert pairings with Alesong featuring Davey's Chocolates, and Mad Batters through the 25th. Friday the 26th-28th we'll have Gratitude Mango Beer slushies made in house. All available while supplies last.
Eugene Beer Week at Beergarden
Monday, June 22 – Saturday, June 28
Beergarden – 777 W 6th Ave, Eugene
Eugene area breweries tap take-over!
Eugene Beer Week at Steelhead Brewery
Monday, June 22 – Saturday, June 28
Steelhead Brewery – 199 E 5th St, Eugene
The launch of the 3rd Edition of the W 6th St. IPA "The Peoples Choice" with specials on growler fills and cans to go.
Alesong Brewing & Blending Cellar Tours
Wednesday, June 24 – 1:00-8:00pm
Alesong Brewing & Blending – 80848 Territorial Highway, Eugene
To celebrate Eugene Beer Week, we'll be offering private tours of our barrel cellar. We can discuss our process of aging and blending beer, how it connects to classic brewing traditions, and you'll get to taste a variety of barrel-aged beers. Email for reservations – braedon@alesongbrewing.com
Steelhead, Tap & Growler and Cornucopia
Thursday June 25 – 4:00-7:00pm
5th St. Market District
Enjoy 1/2 price off flights at the Steelhead. Mckenzie Brewing will be on tap at all 3 locations. Receive a ticket at each location for entering and additional tickets for Beers purchased. Prizes to be given away at 7pm.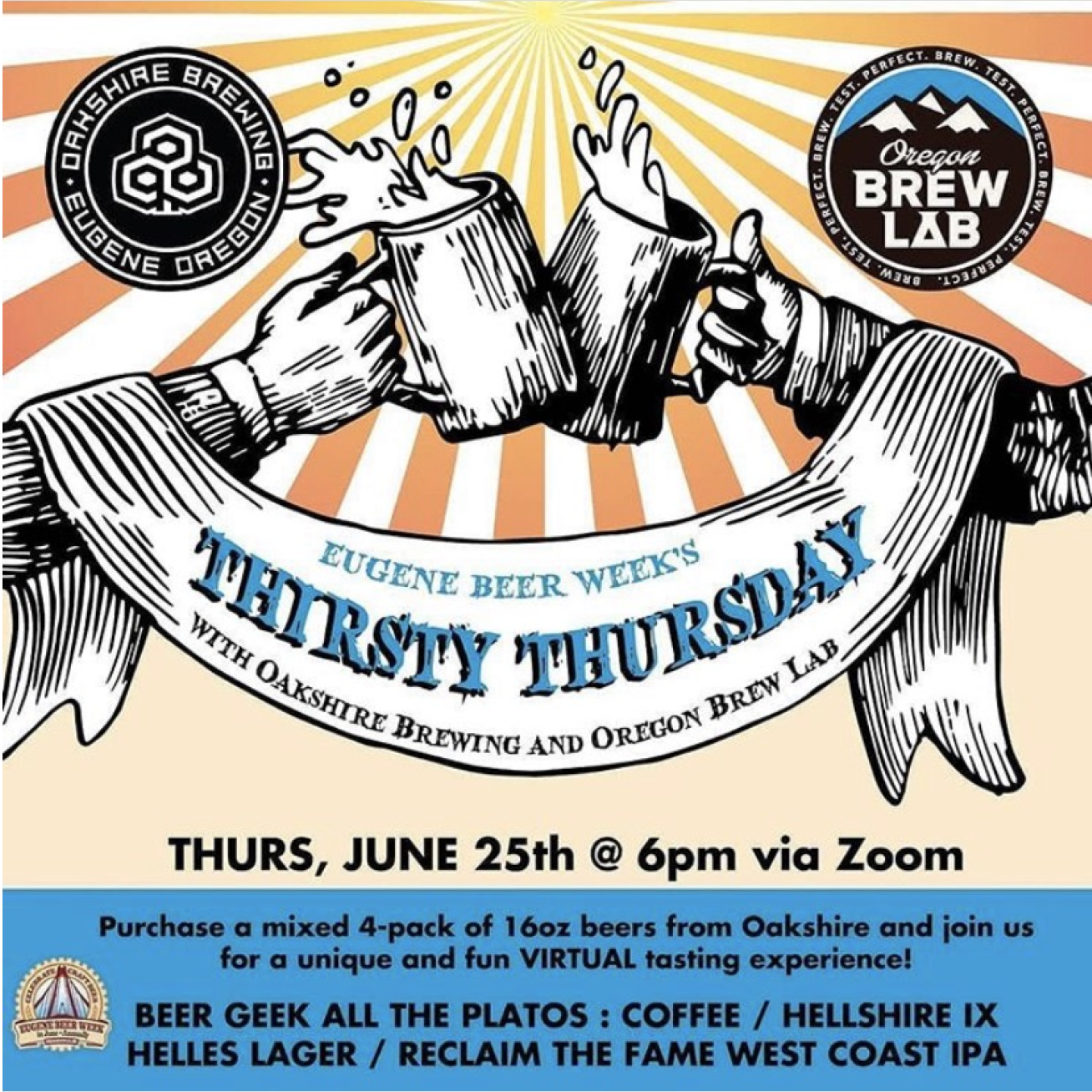 Beer Week's Thirsty Thursday with Oakshire and Oregon BrewLab
Thursday, June 25 – 6:00-8:00pm
Grab your friends or join us solo because we're going VIRTUAL for a unique and fun tasting experience for Eugene Beer Week with our Director of Brewing Operations (Dan Russo), Lead Brewer (Joe Giammatteo), and GABF judge Dana Garves of Oregon BrewLab!
We've created a unique 4-pack of 16oz cans to taste along with us: HELLSHIRE IX – 13%, BEER GEEK ALL THE PLATOS: COFFE – 11%, RECLAIM THE FAME WC IPA – 7.3%, & HELLES LAGER – 5.2%.
Purchase your EBW Thirsty Thursday 4-packs ($20) at Oakshire Public House or at oakbrew.com while supplies last! AVAILABLE NOW – Curbside pickup and home delivery is available. Details on Facebook.
EBW THIRSTY THURSDAY VIRTUAL MEETUP:
https://tinyurl.com/ybq2ms52
Password: OAKBREW
Alesong Brewing & Blending 4th Anniversary Party
Friday, June 26 – Sunday, June 28
Alesong Brewing & Blending – 80848 Territorial Highway, Eugene
To celebrate both our 4th anniversary and Eugene Beer Week, we're hosting a party Friday, Saturday and Sunday, from June 26-28!
Along with free chocolates to pair and live music on Sunday, Alesong will have six awesome collaborations on draft! Tap list includes 4th Canniversary IPA (Coldfire Brewing), Magic is Real! (The Bier Stein), Kinda Like Orange Wine (Breakside Brewing), Deux Fermes Syrah (Logsdon Farmhouse Ale), Songbird (Fort George Brewing), and The BeerMongers Biscotti (The BeerMongers).
There will also be cans of the 4th Canniversary IPA for sale at both Alesong Brewing and ColdFire Brewing.
First National Taphouse 
Friday, June 26 – 4:00pm
51 W. Broadway
Dark Beers for Dark Days – A Therapeutic Celebration of Dark Beers
Fort George Brewery Whale Shark Imperial Stout Release
Saturday, June 27 – Noon-9:00pm
16 Tons – 265 E 13th Ave, Eugene
Join us Saturday 6/27 and savor a glass of the uniquely delicious chocolate hazelnut Imperial Stout brewed by brewer Dave Coyne of Fort George Brewing with a little help from 16 Tons crew mate Chuck & Austin Sanchez. Should be plenty to go around but book a reservation for a glass if you like via dm or email.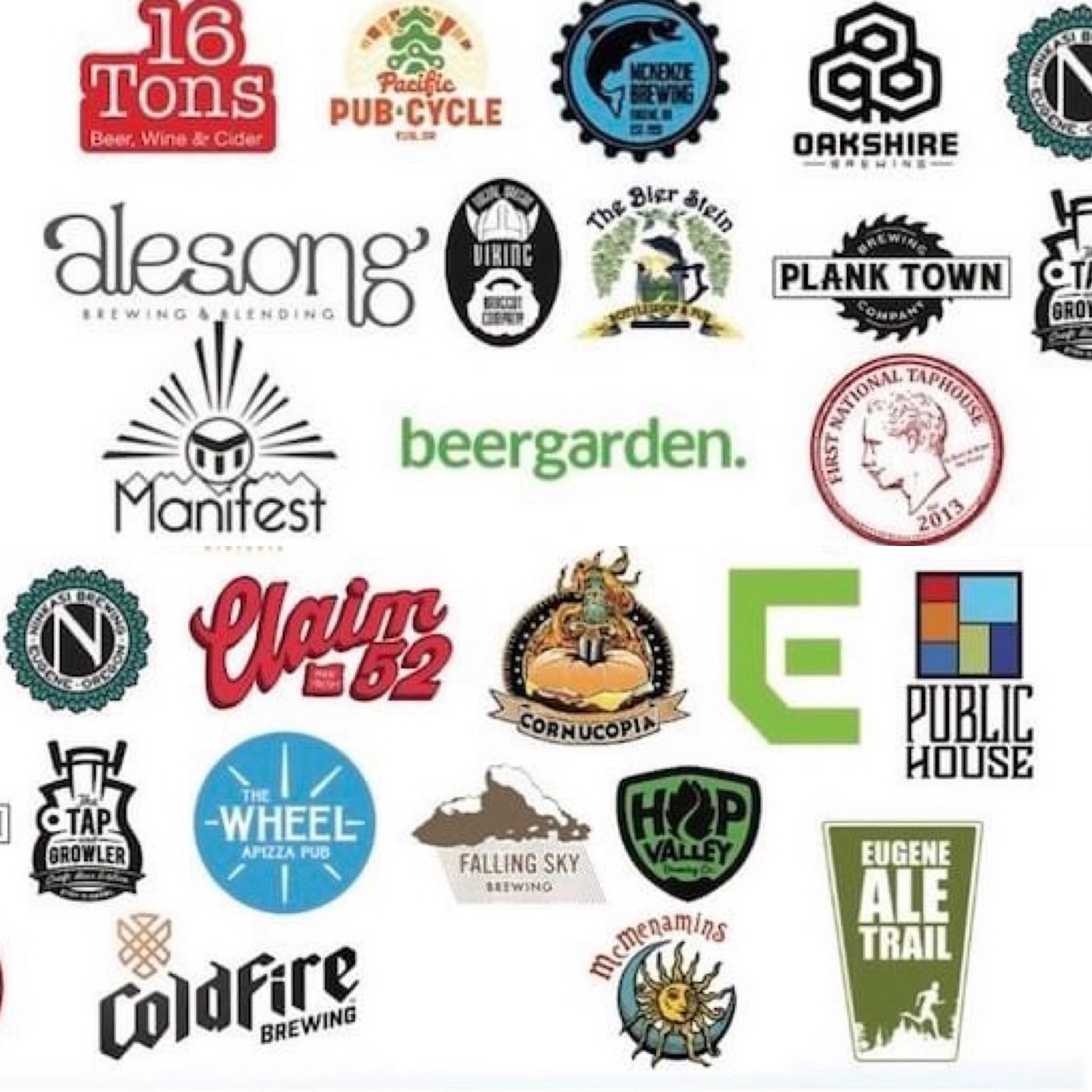 Follow Eugene Beer Week on its Website, Facebook, Twitter, and Instagram.