Belmont Station Presents 12th Annual Puckerfest – July 19-24, 2018
|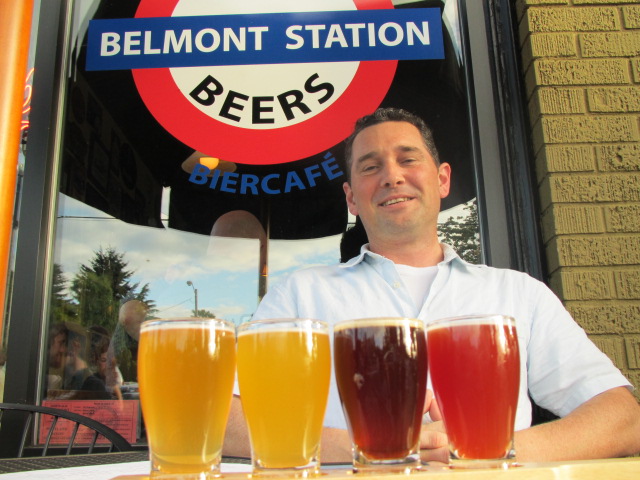 Get ready sour ale fans as the 12th annual Puckerfest returns to Belmont Station from Thursday, July 19th through Tuesday, July 24th.
For 2018 Belmont Station will bring the tartest beers from across the Pacific Northwest and beyond. A few breweries making a return to the Station include Ale Apothecary, Block 15, Double Mountain, Upright, de Garde, and Breakside. The popular beer destination will also bring in a few new breweries including E9, Libertine, TRVE, Paradox, Stoup, Floodland, Hill Farmstead, Wunderkammer Bier, The Rare Barrel , The Good Beer Company and more.
Belmont Station is changing this year's Puckerfest up a bit. In years past the beer bar had themed days, however for 2018 it will have only three days of pre-planned themed events. In doing so Belmont Station will rotate through a large assortment of tart, sour beers during the six-day Puckerfest. Each day the Station plans on having 20 of its 25 taps devoted to beers that will make you pucker. Want to know what is on tap, check out the Station's Live Draft List.
The themed events during Puckerfest 2018 include the following three evenings of events.
Thursday – July 19: Cherries & Heavy Metal Puckerfest Kickoff 
Double Mountain Brewery
Belmont Station will kick things off with some tasty krieks and other delights from Double Mountain, and, as is tradition, they will be bringing fresh cherries for us to munch on. In addition to Double Mountain, Denver's heavy metal themed brewery, TRVE, will be in-house, sharing its tart beers and hanging out from 5:00-8:00pm.
Sunday – July 22: An Afternoon with Vasili
Hill Farmstead and Wunderkammer Bier
Former Portland brewer Vasili Gletsos will visit Belmont Station from 2:00-5:00pm and there will be Hill Farmstead and Wunderkammer Bier on tap!
Monday – July 23: The Culmination of Strange Loop
Culmination Brewing, aka Strange Loop Brewing
Culmination brew team members will unveil their new side project, Strange Loop Brewing. Culmination will also have something sour on tap as well, all taking place from 5:00-8:00pm.
Puckerfest runs all Biercafé hours of operation each day during the celebration.
Belmont Station
4500 SE Stark St.
Portland, OR 97215