Montavilla Brew Works presents DEADTOBERFEST
|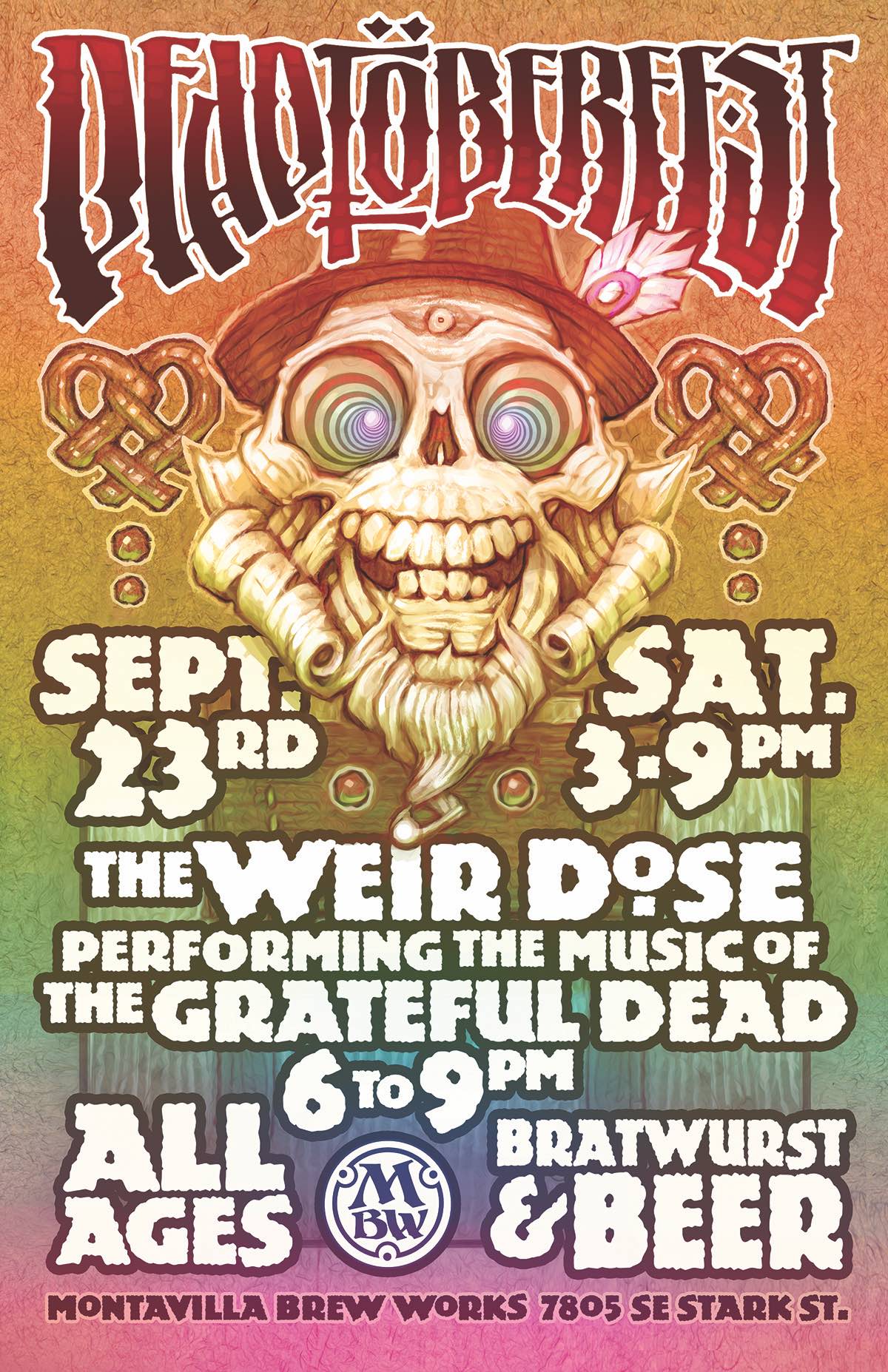 A new twist on the traditional Oktoberfest celebration is coming to Portland's Montavilla neighborhood on the first day of autumn. Montavilla Brew Works is set to host DEADTOBERFEST, a day of music, beer and food on Saturday, September 23, 2023 from 3:00-9:00pm.
"We've been wanting to hold an 'Oktoberfest' event for several years and now that the pandemic has waned considerably, we're ready to throw another party," stated Michael Kora, founder of Montavilla Brew Works.
"This summer has been very good for us at MBW and we've held several successful events including the Montavilla Street Fair which featured our HUGE outdoor beergarden on Stark Street, a MBW Brewery Stage across the street and an OLCC-relaxed ALL AGES day," continued Kora. "Modeling after this neighborhood street fair event, we've decided to invite our friends from "The Weir Dose" to come back to MBW for a Grateful Dead tribute show for our "DEADTOBERFEST" event with food and great beers – while welcoming all ages once again for this event."
DEADTOBERFEST will be highlighted by a performance from The Weir Dose as they perform the music of the Grateful Dead from 6:00-9:00pm. In addition to the music, Montavilla Brew Works will be featuring Körabräu Helles-style German Lager, Plywood Pilsner, and FH IPAs on tap to be paired with some satisfying bratwurst! Körabräu Helles-style German Lager, Plywood Pilsner, FH IPA's and many more!
Best of all, it's free to enter DEADTOBERFEST and all ages are welcome.
Montavilla Brew Works
7805 SE Stark Street
Portland, OR 97215