The Growler Guys Hosts Belching Beaver & Grains of Wrath Collaboration IPA – The Malaka Laka Beer of Trust
|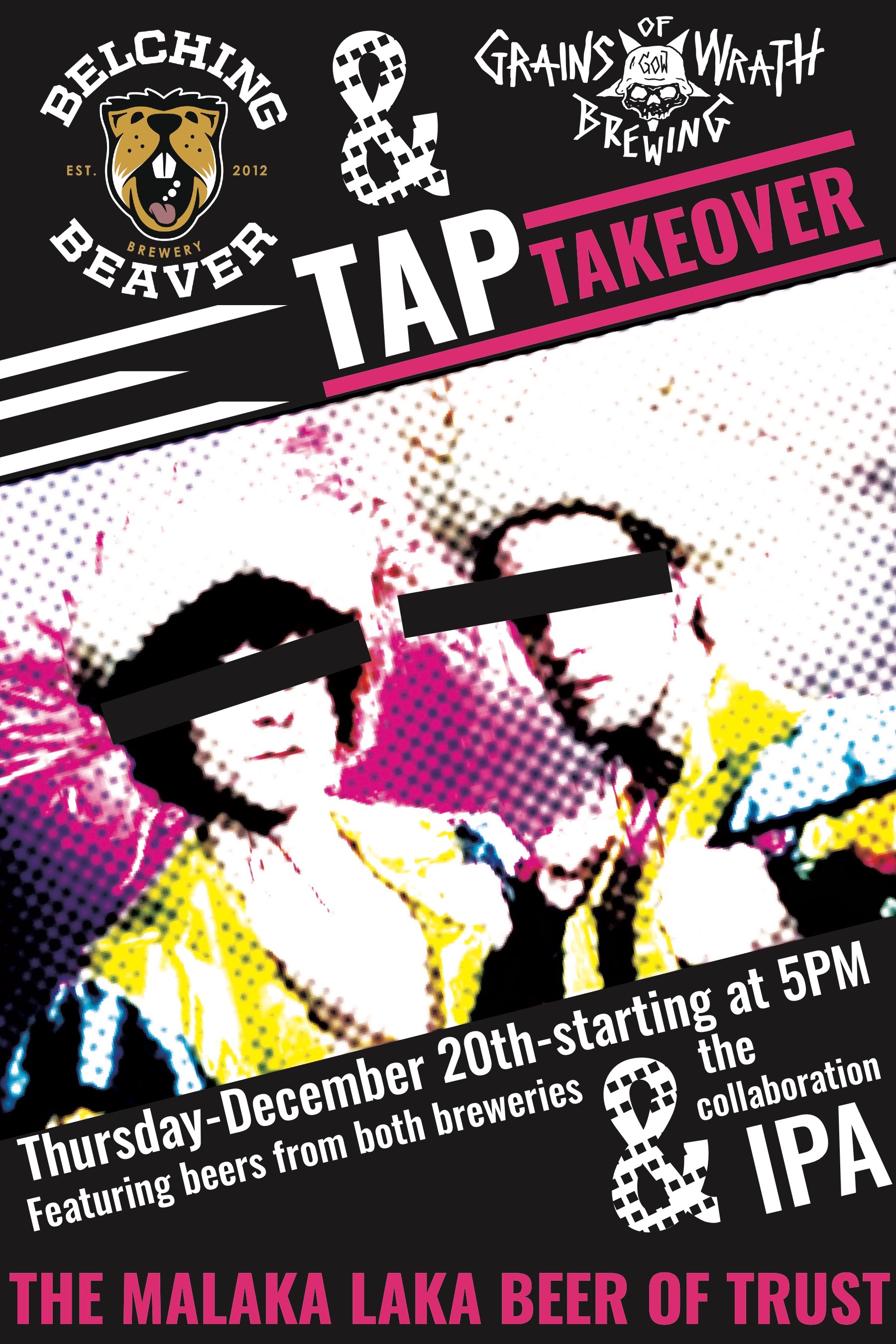 This Thursday will be a big day for Grains of Wrath Brewery as the brewer will release its first cans at its brewery in Camas, Washington and will also be part of a special evening at The Growler Guys – Southeast Portland.
On Thursday, December 20th beginning at 5:00pm, The Growler Guys will tap the sole keg to make it to Oregon of a collaboration that Grains of Wrath did with Belching Beaver. Making its Oregon debut is The Malaka Laka Beer of Trust, an IPA brewed by two breweries that continue to push the hop envelope.
The Malaka Laka Beer of Trust Description:
The Malaka-Laka Beer of Trust is brewed with the waters of the Lagoon of Peace by a couple of guys with bad backs and bad knees. More than anything, this beer is about getting together with friends and just havin' a good time. We used Australian Enigma hops in this one and its tasting like a tropical fruit bomb! I'm begging you, for the love of our Caribbean brothers, drink this beer!
Tap List: 
Belching Beaver – Peanut Butter Latte Stout
Belching Beaver – Peanut Butter Stout (Nitro)
Belching Beaver – Role Models IPA
Grains of Wrath – Ripsaw IPA
Grains of Wrath – Fear the Dark Schwarzbier
Grains of Wrath – Papermaker Pale
The Growler Guys – SE Portland
816 SE 8th Ave
Portland, OR