Walking Man Brewing Releases Emily's Perle Pale
|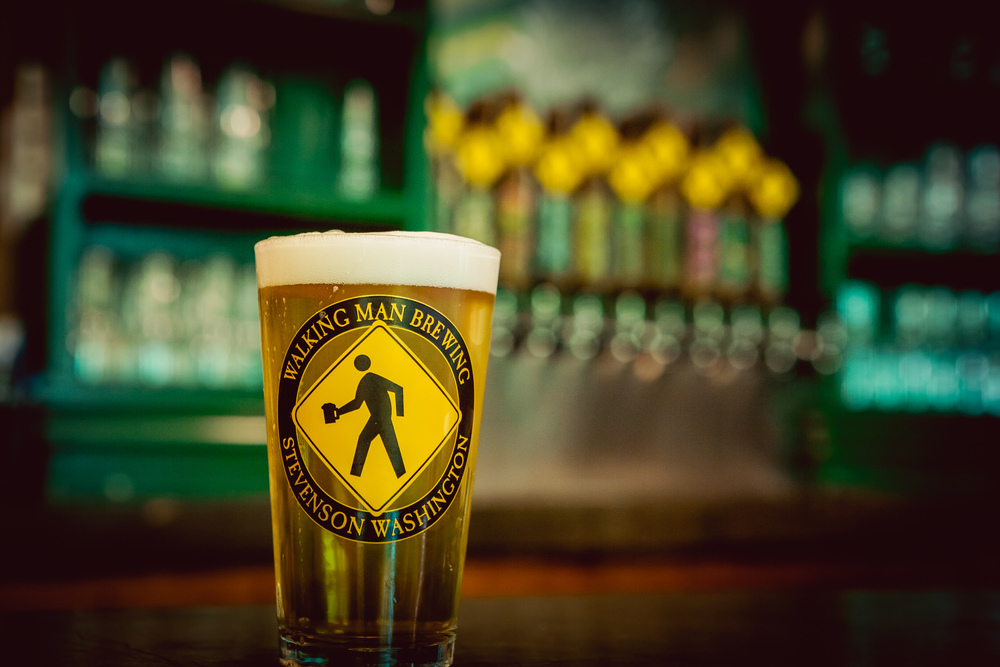 Two years ago Walking Man Brewing's head brewer James Landers began brewing the brewery's new single hop series. This single hop series was a result from brewing Pale Strider Pale Ale over the past 15 years. From each 17 BBL batch this beer takes on a new life. The latest version is Emily's Perle Pale named after Walking Man's brewer, Emily Albaugh.
"I started the single hop series to bring more interest to our Pale Ale as well as giving us in the brewery an opportunity to have some fun and experiment with hops that we might otherwise not get a chance to use," Landers said.
Here is Walking Man's description of Emily's Perle Pale.
Named for Walking Man's assistant brewer, Emily Albaugh, Emily's Perle Pale is a heartfelt offering of her passion and dedication to the art and science of craft beer. Having joined the brewhouse in September 2014, Emily's Perle Pale is the first beer brewed not as an assistant, but as brewer. From her thoughtful selection of Perle hops to stirring the kettle with a mother's affection, this beer is destined to be distinctively delicious.
Originally developed in Germany in 1978, Perle hops add a spicy, earthiness as well as some sweet honeysuckle and floral notes to the beer. The malt bill offers a fruity, medium bodied backbone that allows the Perle hops to shine through and deliver a refreshingly, quenchable Pale Ale.
ABV: 5.5%
IBU: 35
Availability:  In draft while supplies last
Walking Man Brewing will host the official Release Party for Emily's Perle Pale at the brewpub on Wednesday, May 6 beginning at 5:00pm. Albaugh will introduce the beer and offer a complimentary tasting. For each pint of Emily's Perle Pale guests will receive a raffle ticket with drawings for Walking Man prizes beginning at 6:00pm.
Walking Man Brewing
240 SW 1st Street
Stevenson, WA