Weekend In Beer – Beginning March 16, 2023
|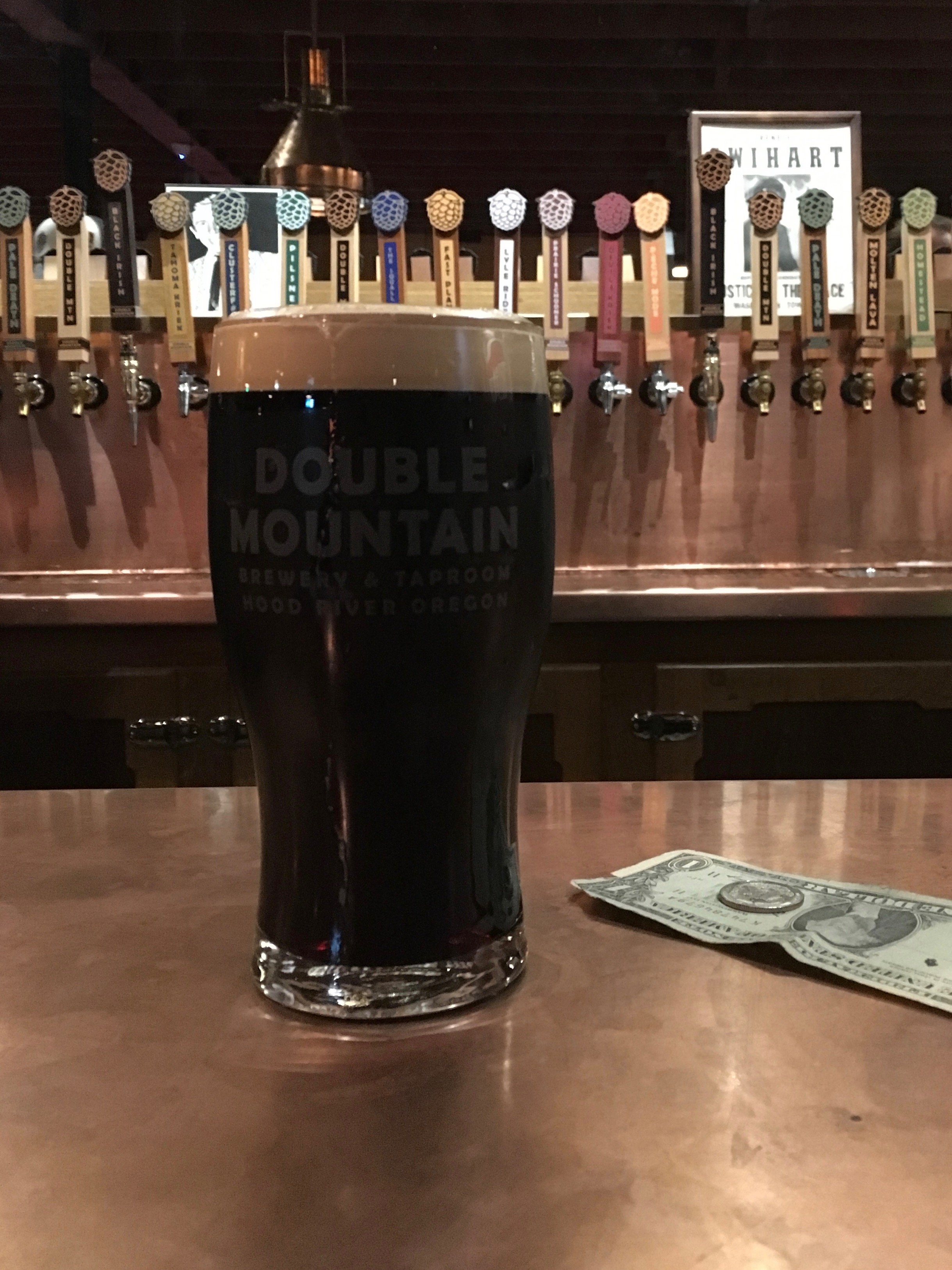 The weekend is approaching with the NCAA Basketball Tournament starting today and along with it plenty of beer events, especially with St. Patrick's Day tomorrow!
Things kick off tonight when Ecliptic Brewing and Boneyard Beer release Cosmic Collaboration StaRPM IPA at Ecliptic's Moon Room. Then tomorrow there will be St. Patrick's Day celebrations at virtually every watering hole. But a few places have some more unique offerings that we provide a rundown on.
On Saturday, Double Mountain Brewery & Cidery celebrates a few anniversaries at its downtown Hood River brewpub. It'll be a great day to visit the Gorge!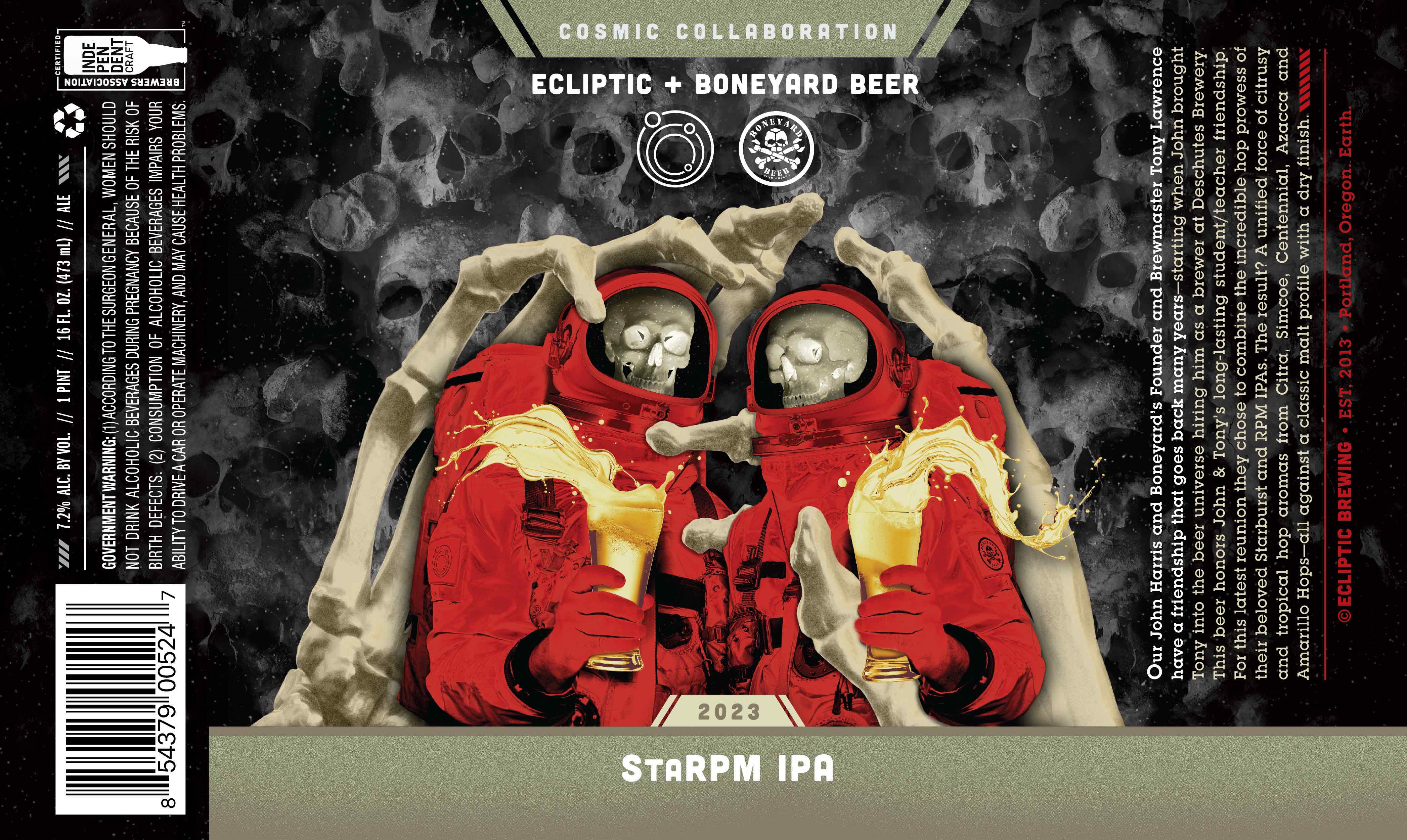 Ecliptic Brewing + Boneyard Beer StaRPM IPA Release
Thursday, March 16 – 5:00-8:00pm
Two heavy hitters come together when Ecliptic Brewing and Boneyard Beer release Cosmic Collaboration StaRPM IPA!
The release party will bring together the longtime friendship of Ecliptic's John Harris and Boneyard Beer's Tony Lawrence. Both Brewmasters will be at Ecliptic's Moon Room location at 930 SE Oak starting at 5pm, followed by Loyal Legion Portland at 6:30pm.
Ecliptic + Boneyard StaRPM IPA, a mashup of the incredible hop prowess of Boneyard's RPM IPA and our own Ecliptic Starburst IPA, is the latest in our Cosmic Collaboration Series. The result? A unified force of citrusy and tropical hop aromas from Citra, Simcoe, Centennial, Azacca and Amarillo Hops–all against a classic malt profile with a dry finish.⁠
Ecliptic Brewing Moon Room – 930 SE Oak St – Portland, OR
Loyal Legion – 710 SE 6th Ave – Portland, OR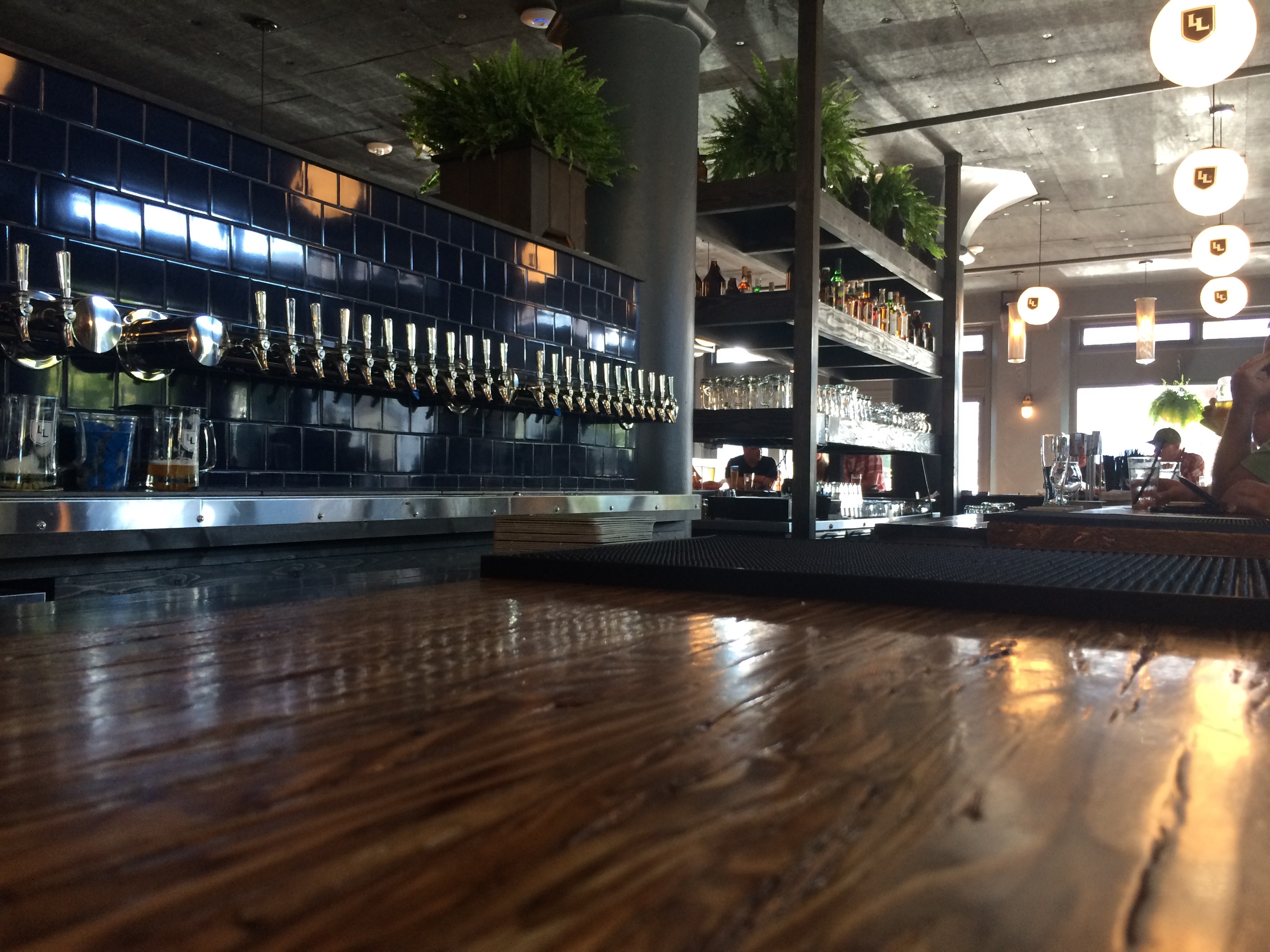 St. Patrick's Day at Loyal Legion
Friday, March 17 – Open-Close
The luck of the Irish comes to Loyal Legion on St. Paddy's Day! Loyal Legion will be featuring the $8 Irish Pint + Shot Special (16oz pint Irish-style beer + 1oz Irish whiskey).
Irish whiskey includes Bushmills, Kilbeggan, Tullamore Dew, & Powers.
Irish-style beers include Ferment Irish Stout NITRO, Silver Falls Top Knott Irish Stout w/Irish Cream Coffee, Block 15 Favorable Fortune Dry Irish Stout, Block 15 Charmed Life Irish Red, Double Mountain Black Irish Stout NITRO, Ancestry Irish Red NITRO, Barley Browns Irish Breakfast Stout NITRO, Cascade Lakes Strong Irish Stout.
Loyal Legion – 710 SE 6th Ave – Portland, OR
Loyal Legion – 4500 SW Watson Ave – Beaverton, OR
Crux Fermentation Project Straight Bourbon Whiskey No. 2 Release
Friday, March 17 – 11:30am-9:00pm
Crux Fermentation Project is once again expanding the boundaries of its offerings as it is set to release Straight Bourbon Whiskey No. 2 later this week. The Bend, Oregon brewer has partnered for the second time with Pursuit Distilling Co. from Enumclaw, Washington on its second 100 proof whiskey.
Bottles of Straight Bourbon Whiskey No. 2 will be available to purchase at the Crux Bend Tasting Room on Friday, March 17 starting at 11:30am at $79.95 per 750mL bottle. There will be a 2-bottle limit per customer to make sure everyone gets a chance to buy one. Then next week on Friday, March 24, Crux will host a second release as this will be taking place during Oregon public school's spring break.
Crux will also be offering a whiskey flight that includes the first release of Straight Bourbon Whiskey No. 1, Straight Bourbon Whiskey No. 2, and Crux Lost Love Imperial Rye Stout.
About 40 cases or 240 bottles will be available to the OLCC next week. To locate bottles of Straight Bourbon Whiskey No. 2 use the Oregon Liquor Search.
Crux Fermentation Project – 50 SW Division St – Bend, OR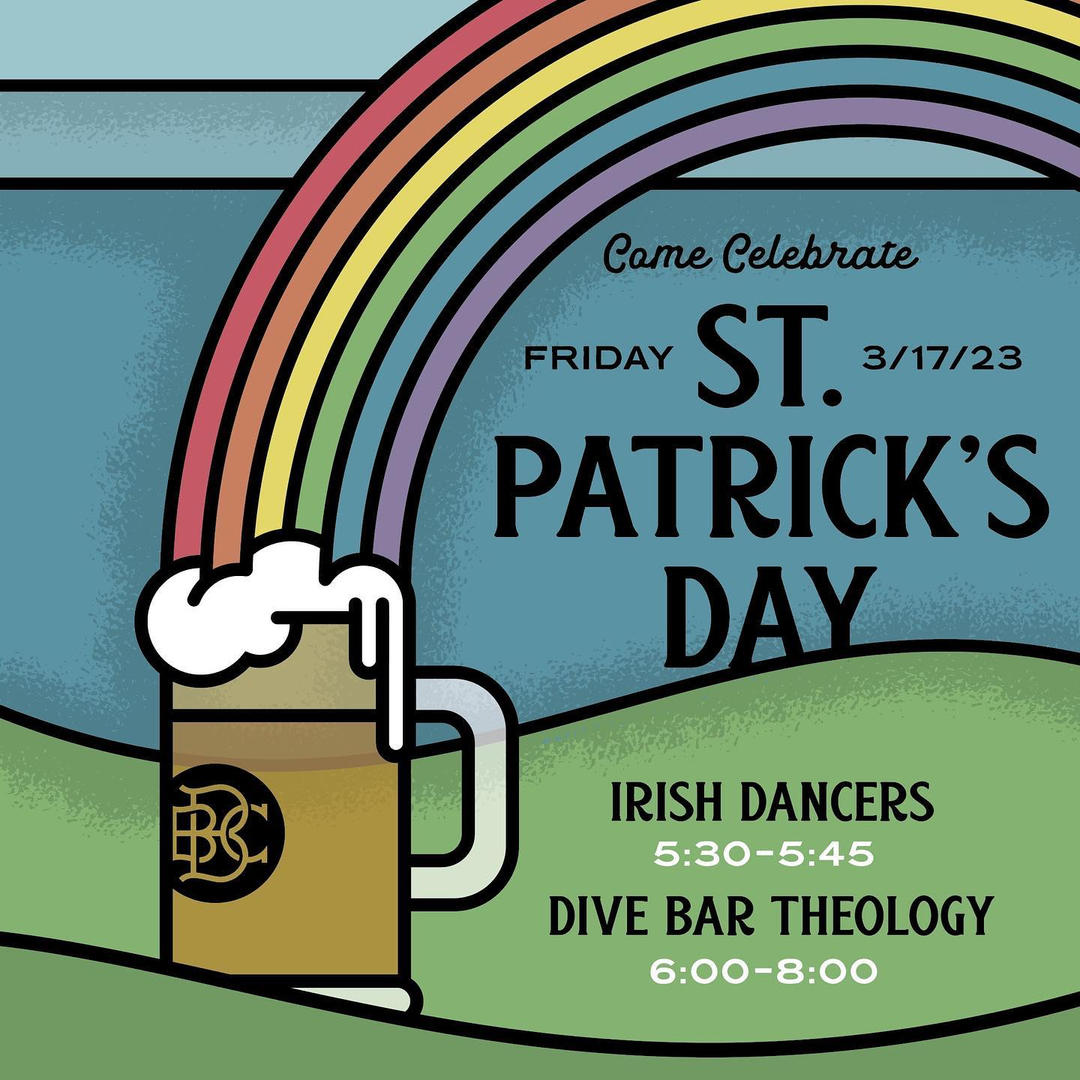 Bend Brewing Co. St. Patrick's Day Party
Friday, March 17 – 4:00-8:00pm
Celebrate St. Patrick's Day at Bend Brewing Co. as the newly remodeled brewpub will host a fun evening party. County Kerry Irish Stout will be on nitro as well as other drink specials. Chef Zack in the kitchen will be offering some killer food specials as well.
The celebration begins at 4:00pm with One Mad Man. Then at 5:30pm the Irish Dancers from the Brimhall Academy and then Dive Bar Theology will take the stage from 6:00-8:00pm.
Bend Brewing Co. – 1019 NW Brooks St – Bend, OR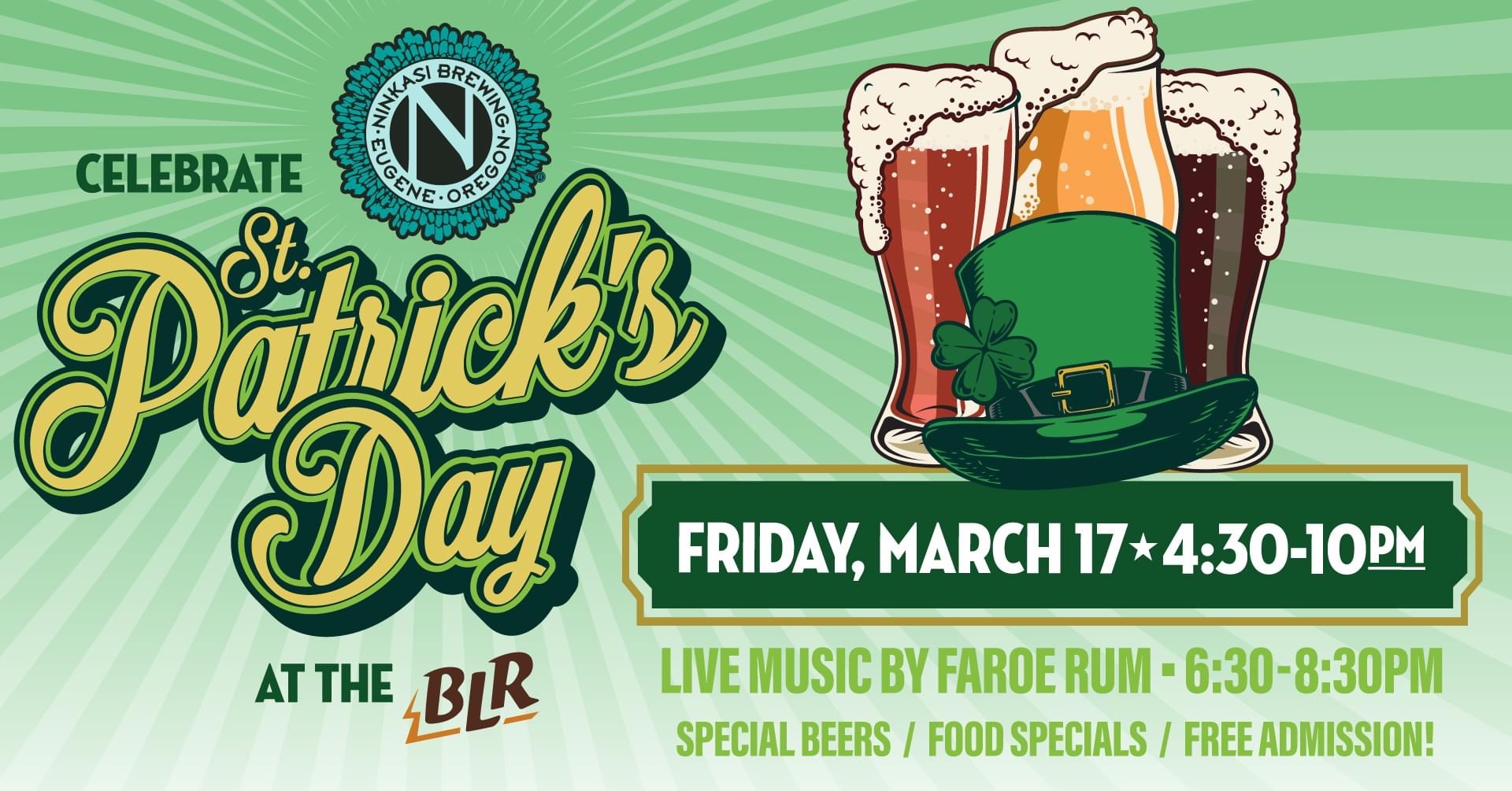 Ninkasi St. Patrick's Day
Friday, March 17 – 4:30-10:00pm
Ninkasi's Better Living Room will be going all Irish on St. Patrick's Day. There will be live music from Faroe Rum, special beers on tap, food specials, and more!
Ninkasi Better Living Room – 155 Blair Blvd. – Eugene, OR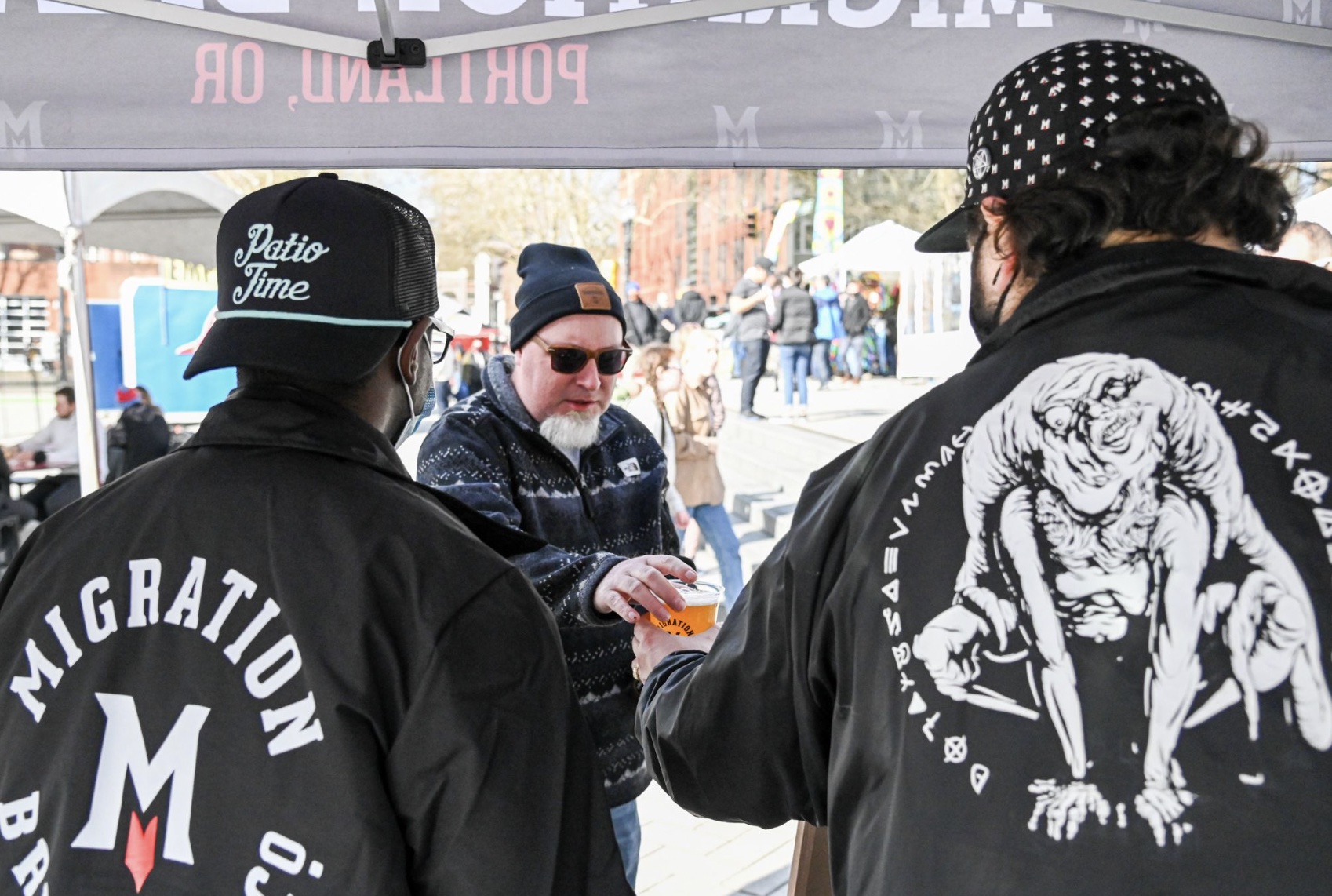 Migration Brewing at Portland Saturday Market
Saturday,  March 18 – 11:00am-5:00pm
Migration Brewing has opened an outdoor beer garden at the Portland Saturday Market for the third year running. This is one of Oregon's most popular tourist attractions, and the nation's largest open-air market, and has up to 1 million annual visitors each year.
Located on the downtown waterfront, Migration will be the sole beer vendor in 2023. The brewery will be serving up fresh, award-winning draft beer plus plenty of packaged beverage options every Saturday from 11am – 5pm through December.
"We're really excited to be working with Saturday Market again at one of the most quintessential Portland experiences," explains company CEO, McKean Banzer-Lausberg.  "The partnership has gotten stronger every year and we look forward to a successful 2023," states Banzer-Lausberg.
Portland Saturday Market – 2 SW Natio Parkway – Portland, OR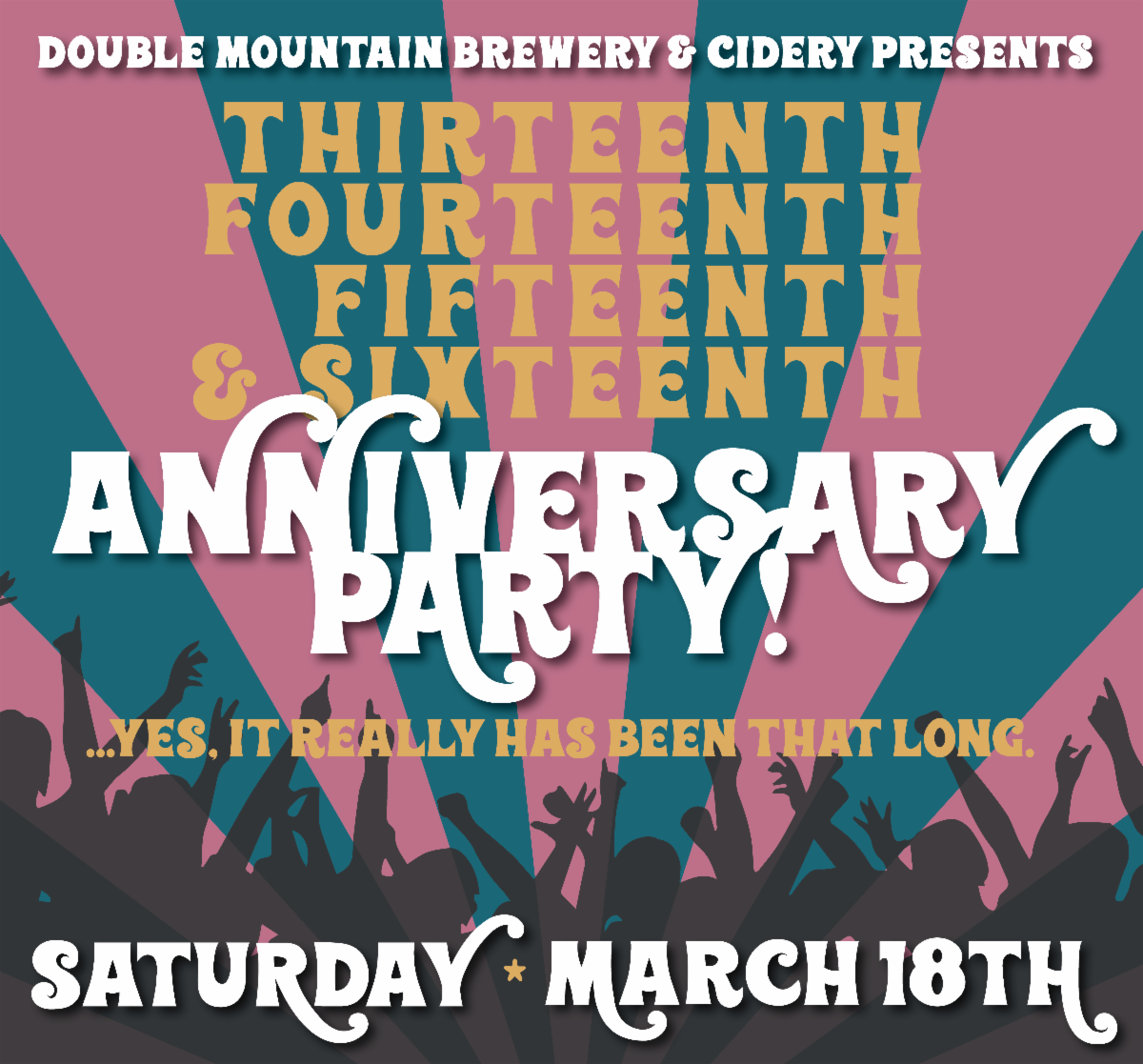 Celebrate Double Mountain's 13th, 14th, 15th and 16th Anniversaries
Saturday, March 18 – 11:30am-10:00pm
Back in 2020, Double Mountain Brewery & Cidery had planned to host its 13th Anniversary in mid-March. However, COVID-19 restrictions went into place and the brewer had hoped to reschedule it a few months later. Well we know that this did not happen.
Now three years later, Double Mountain will host a huge Anniversary Party on Saturday, March 18 celebrating its 13th, 14th, 15th and 16th Anniversaries! Festivities will kick off at 11:30am in the taproom and outdoors on 4th Street with a large tent that'll be home to five bands throughout the day.
Never Come Down will be headlining the Anniversary Party, culminating with their amazing bluegrass music. They will be supported by a strong roster of local and touring acts including Glitterfox, Jujuba, Los Guys (featuring Double Mountain's lead brewer Matt Coughlin), and opening with Muddy Souls.
To spread things out, Double Mountain will have four bars, including the Pool Service Van, along with the beloved Brewer's Lounge. In total there will be over twenty-five different Double Mountain beers and ciders available! Souvenir mugs will be filled with half and full pours, creating a variety of drinking options. Additionally, pizza by-the-slice will be available for quick eats. $5 admission for adults until 5pm, and $10 after 5pm will include a souvenir mug. Kids are welcome with a parent/guardian until 8pm.
Double Mountain Brewery & Cidery – 8 4th Street – Hood River, OR