Celebrate Bud Clark at Pioneer Courthouse Square on May 15th
|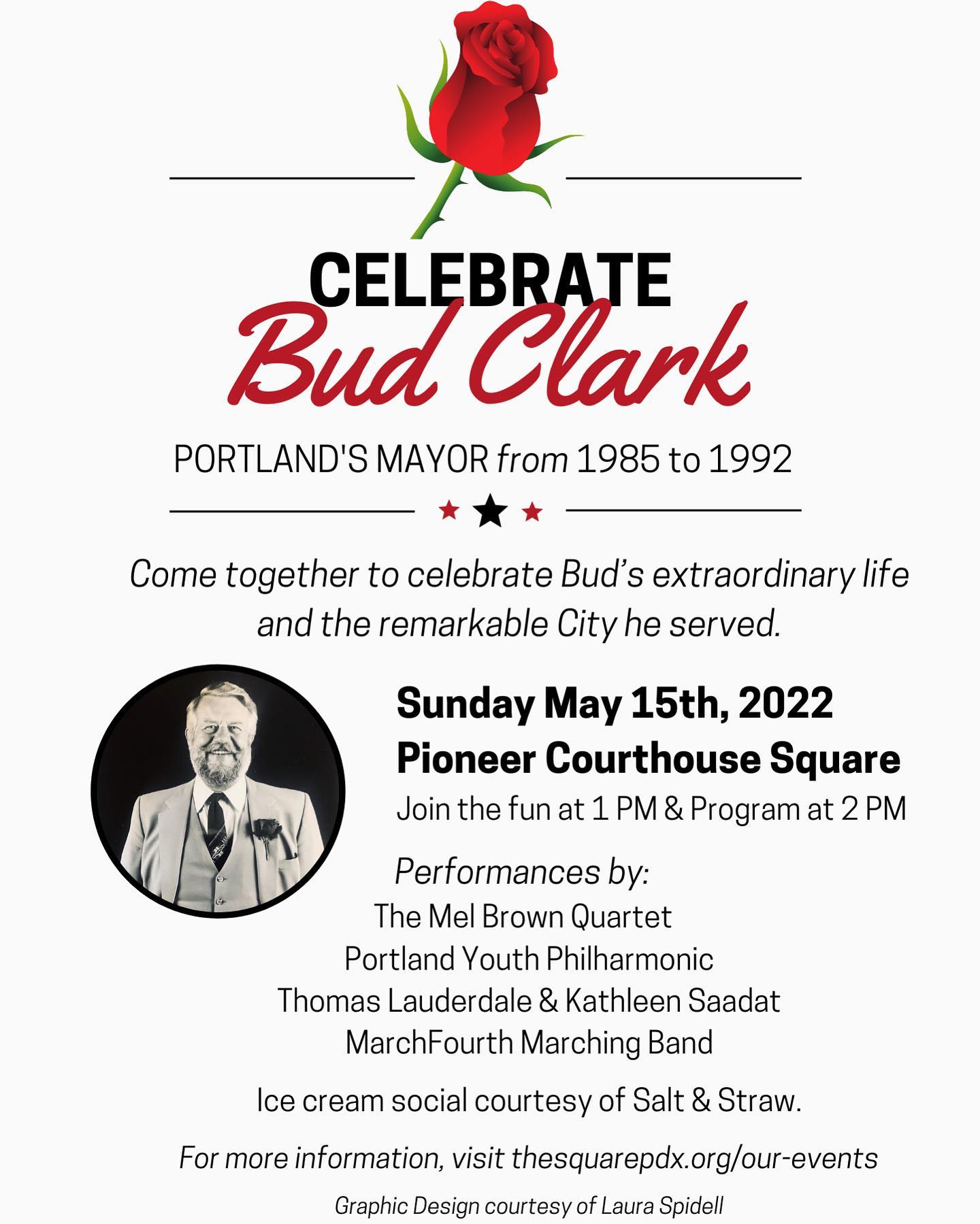 This past winter, the City of Portland lost a great man that brought smiles to so many faces through the years. On February 1st, Bud Clark passed away at the age of 90. Clark, the tavern owner of the legendary Goose Hollow Inn, served as the mayor of Portland for two terms from 1985 – 1992 and was known to let out a "Whoop, Whoop!" to his constituents as he helped usher in the quirkiness that the city still sees today.
On Sunday, May 15th, the family and friends will host Celebrate Bud Clark in Portland's living room of Pioneer Courthouse Square. The day's events will kick off at 1:00pm with the program beginning an hour later at 2:00pm and will continue through 4:00pm.
During the afternoon, there will be live music performances by The Mel Brown Quartet, Portland Youth Philharmonic, Thomas Lauderdale & Kathleen Saadat, and MarchFourth Marching Band. Plus there will be an Ice Cream Social at the Square courtesy of local purveyors Salt & Straw.
Earlier this week, The New Yorker published Susan Orlean's article, A Tavern Owner Who Became the Quintessential Mayor of Portland. Orlean wrote a great piece about Clark on how he gained notoriety from his "Expose Yourself to Art" poster and as owner of Goose Hollow Inn that propelled him into a political career in the City of Roses. It's worth a read and can be done so here.
So on Sunday, come together at Pioneer Courthouse Square to celebrate Bud's extraordinary life and the remarkable city he served.
*The Goose will be closed all day on May 15, in honor of Bud's special day: please go out and support a local restaurant or pub on Sunday!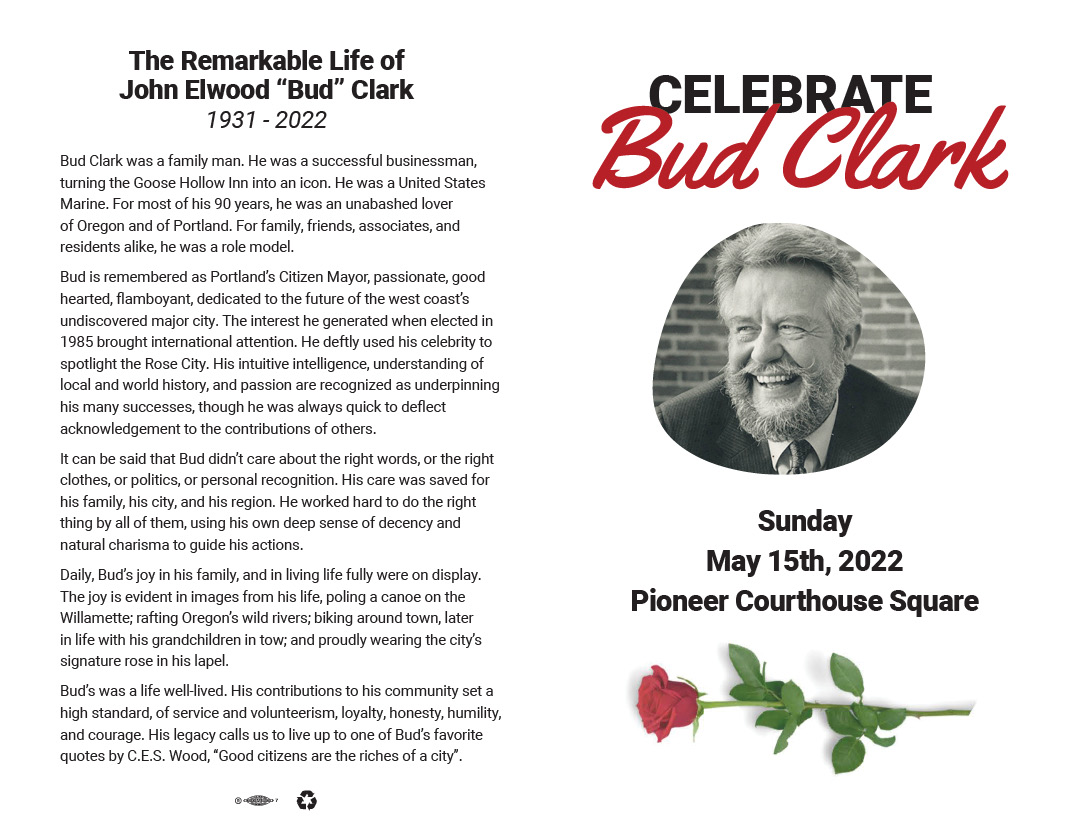 Pioneer Courthouse Square
701 SW 6th Ave.
Portland, OR 97204