Oregon's 4th of July Weekend Beer Events
So it's now Friday and we made it to the extended holiday weekend for many of us. Normally the 4th of July Weekend is not known for a plethora of craft beer related events but for this year things have kicked up a bit. There are quite a few events to consider over this three day holiday weekend that will take place across the state of Oregon and Southwest Washington in Portland, Vancouver, Astoria, Bend, and Hood River.
Unfortunately the sneak peak of the forthcoming Loyal Legion Beer Hall that had been schedule for tonight has been postponed until Thursday, July 9th. There have been some issues during the build out of this beer hall that will only serve 99 Oregon brewed beers.
The American Dream Independent Brewers Showcase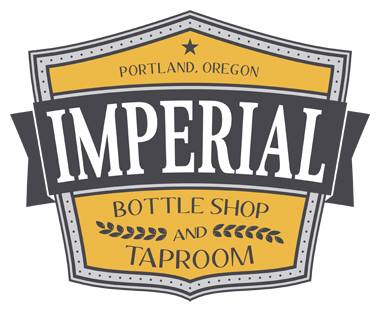 The first event to mark the kick off the 4th will be The American Dream Independent Brewers Showcase held at Imperial Bottle Shop & Taproom from July 3rd to 5th. The event begins today at Noon and will run through Sunday evening ending at 10:00pm.
Join Imperial Bottle Shop & Taproom as they celebrate the diligent work of our beloved local, small and 100% independent, self-distributing breweries for Independence Day.
All weekend long Imperial will be pouring a rotating selection of the following beers:
Agrarian Ales Sticky Icky Alt
Block 15 Brewing Co. Cardinal Coalescence Raspberry Flanders Red
Cascade Brewing Goji Berry Live Sour
Coin Toss Brewing Co. Nine Eyes IPA
Royale Brewing Company Pils
Short Snout Brewing Chocolate Rye Stout
Sasquatch Brewing Company Nitro Bertha Brown
Falling Sky Brewing Pub Life IPA
StormBreaker Brewing Total ReKolsch
Heater Allen Brewing Coastal NW Amber Red Lager
13 Virtues Brewing Co. DIPA
Culmination Brewing Company TBA
Feckin Irish Brewing Co Top of the Morning Coffee Imperial Porter
Ordnance Brewing Blueberry Wheat
Migration Brewing Company Glisan St Dry-Hopped Pale
Montavilla Brew Works DIPA
BTU Brasserie LightSpeed Lager
Baerlic Brewing Co. Thunderbolt Barrel-Aged Porter
Imperial Bottle Shop & Taproom
3090 SE Division St.
Portland, OR 97202
Inaugural Portland Craft Beer Festival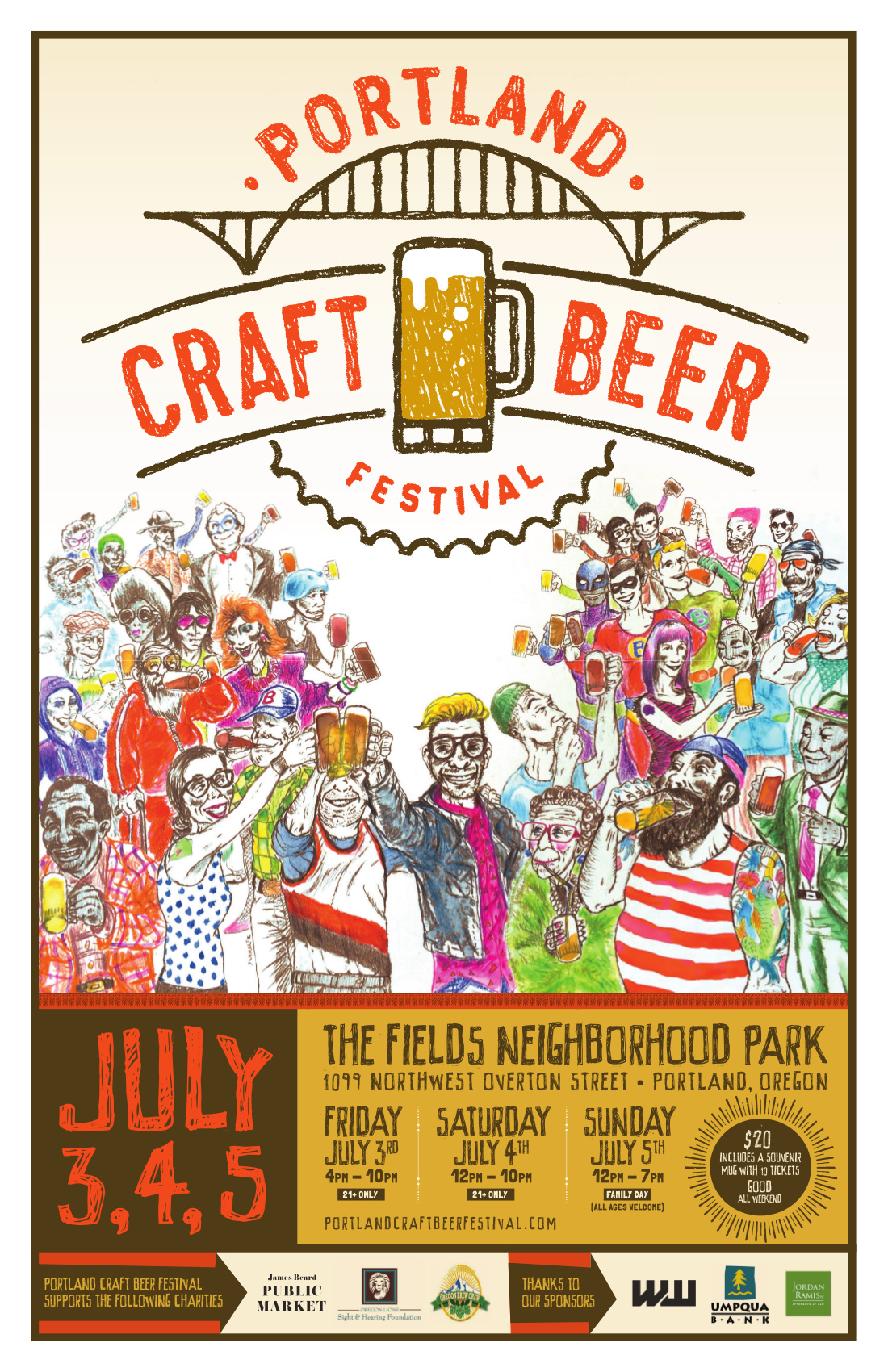 Taking place over the 4th of July Weekend will be the inaugural Portland Craft Beer Festival (PCBF) at The Fields Neighborhood Park in Portland's Pearl District.
The PCBF will kick off on Friday at 4:00pm with a Ribbon Cutting Ceremony and will continue through 10:00pm. It will reopen on Saturday from Noon to 10:00pm and then on Sunday its Family Day from Noon to 7:00pm.
The beers that will be pouring at PCBF may lack diversity from where they have been brewed but this is made up in the many different styles of beers being offered to its attendees. To find out the complete list of beers being poured over the three-day festival click here.
Entry into PCBF to drink will cost $20 and includes a keepsake mug and 10 beer tickets. 1 ticket will yield one 4 oz pour and 4 tickets will buy a full pour. The festival will be a cash only venue with ATMs on site.
Portland Craft Beer Festival
The Fields Neighborhood Park
1099 NW Overton St
Portland, OR 97209
4th Annual Summer Brewfest at Bend Whole Foods


If you find yourself in Bend, Oregon over the weekend make your way to Whole Foods 4th Annual Summer Brewfest on Friday, July 3rd. There will be over 20 breweries pouring its beer from 4:00 to 8:00pm. Live music will be provided from Bobby Lindstrom.
Entry is $5.00 and includes two drink tickets; additional drink tickets are $1.00 each. All proceeds will benefit the Humane Society of Central Oregon.
Whole Foods
2610 NE HWY 20
Bend, OR
Oyster Social Friday's at Gigantic Brewing


To help ring in Oregon Craft Beer Month Southeast Portland's  Gigantic Brewing will host an Oyster Social each and every Friday from 5:00 to 7:00pm. Since today happens to be the first Friday of them month, come by and grab a pint or two to help wash down some tasty oysters from Foster's Craft Cooking.
Gigantic Brewing Company
5224 SE 26th Ave.
Portland, OR 97202
2nd Annual Big Al's & Widmer Brewing Lord of the Wings Wing-Eating Competition

The 2nd Annual Big Al's & Widmer Brewing Lord of the Wings Wing-Eating Competition returns to Big Al's in Vancouver, WA just in time to kick off the July 4th weekend. Beginning at 7:00pm, Lord of the Wings will take place on Friday, July 3rd for an evening of Widmer Brothers beer and various prizes.
Part of Widmer Brothers' 100 Days of Hefe, the brewery will be raffling off Hefe-branded yellow and black city cruiser bike, and offering Hefe specials throughout the event. Widmer Brothers will also show off the Audi Q5 that they will be giving away in September as part of the #oregonisawesome campaign.
Big Al's Vancouver
16615 SE 18th St.
Vancouver, WA 98683
Fort George 4th of July 3-Day 3-Way Weekend

With this upcoming weekend's 4th of July 3-Day 3-Way at Fort George Brewery in Astoria, the guest beers from the current and former 3-Way IPA brewery partners has been announced. The weekend event kicks off on Friday, July 3rd and continues through Sunday, July 5th. Should be a great weekend to head to Oregon's North Coast to get a break from this extended heat wave facing those east of Oregon's Coastal Range.
However, the highlight of the weekend will be on July 4th for Saturday's featured courtyard event pouring beers from Fort George, Gigantic, Lompoc, Block 15, Boneyard, Georgetown and pFriem. There will also be some additional bonus beers from Breakside, Barley Brown's, Buoy, and Melvin. Plus, to make this weekend even more enjoyable Fort George will tap freshly brewed batches of all three years of 3-Way IPA. This will be the first time one can have three different 3-Way IPAs all in one location. The small batch, draft only re-brews of 2013 and 2014 3-Way IPA are available only on the coast, and they will go quickly.
Here is the schedule of events for the three-day weekend from July 3 – 5.
Friday, July 3rd
Live music from 5pm to 10pm with The Sam Stoners, Michael Hurley, The Resolectrics, and the Quick and Easy Boys.
Saturday, July 4th
Live music from 2:00 to 10:00pm with Kelsey Mousley Band, Aaron Mark Brown and his band, James Kindle and the Eastern Oregon Playboys, The Quick and Easy Boys, and Tango Alpha Tango.
The 3-Day 3-Way IPA party begins in the courtyard that will feature all three years of 3-Way IPA. Of course the first two years will be freshly brewed batches. To partake in the courtyard festivities a $10 festival cup is required to drink these offerings. Taps open at 2:00pm following The Star-Spangled Banner. Then make sure to stick around for fireworks over the Columbia River at dusk. Click here to take a peek of the beers being poured on Saturday.
Sunday, July 5th
Live music from 5pm to 10pm with Dedric Clark and the Social Animals, Jamie Leopold and the Short Stories, Tim Snider, and The Brownsmead Flats.
Fort George Brewery
1483 Duane St
Astoria, OR 97103
Red White & Buoy

There's a lot happening in Astoria for the 4th of July. With the previously mentioned 3-Day 3-Way Celebration at Fort George Brewery, now Buoy Beer is also hosting its own Red White & Buoy Celebration. This day long 4th of July Celebration will take place beginning at Noon at the end of the end of the 7th Street Pier and will wrap up with fireworks over the Columbia River at sunset.
Throughout the day Buoy Beer will be hosting street artists, a beer garden, games for the family and live music on an outdoor stage overlooking the Columbia River. The music begins at 3:00pm featuring Holiday Friends, Transcendental Brass Band, The C-Sides, Jonathan Richard, and Chris McNeary.
Admission is free at Red White & Buoy so it's a perfect spot to spend some of the 4th of July leading up to a spectacular fireworks display!
Buoy Beer Company
1 8th Street
Astoria, OR 97103
Bazi Bierbrasserie Women's World Cup Finals Outdoor Beer Garden

For the finals of the 2015 FIFA Women's World Cup matches Bazi Bierbrasserie will host an outdoor beer garden viewing party on July 4-5. Bazi will be closing off the street in front of their space and converting it into a beer garden. In addition to beer, the outdoor space will feature beer from Widmer Brothers Brewing, cider and beer cocktails. Minors and well-behaved pets are welcome on both days.
The outdoor event will also serve as a fundraiser for the Whipsaws FC Over 30 Team, the first all women's Timber Army soccer team who will be embarking on a trip to the 2017 World Master's Game in New Zealand in addition to the Jefferson High School Girls Soccer Team.
On Saturday, July 4th doors will open at 12:30 PM for the 3rd Place Women's World Cup match between Germany and England.
Then on Sunday, July 5th: Doors open at 1 PM for the Timbers match and the Women's World Cup Championship match between U.S.A. and Japan beginning at 4:00pm. This is a rematch of the 2011 World Cup Final. Enjoy the match indoors or outside in our World Cup Viewing Party Beer Garden.
Bazi Bierbrasserie
1522 SE 32nd Ave.
Portland, OR 97214
Double Mountain Brewery & Taproom Sunday Street Party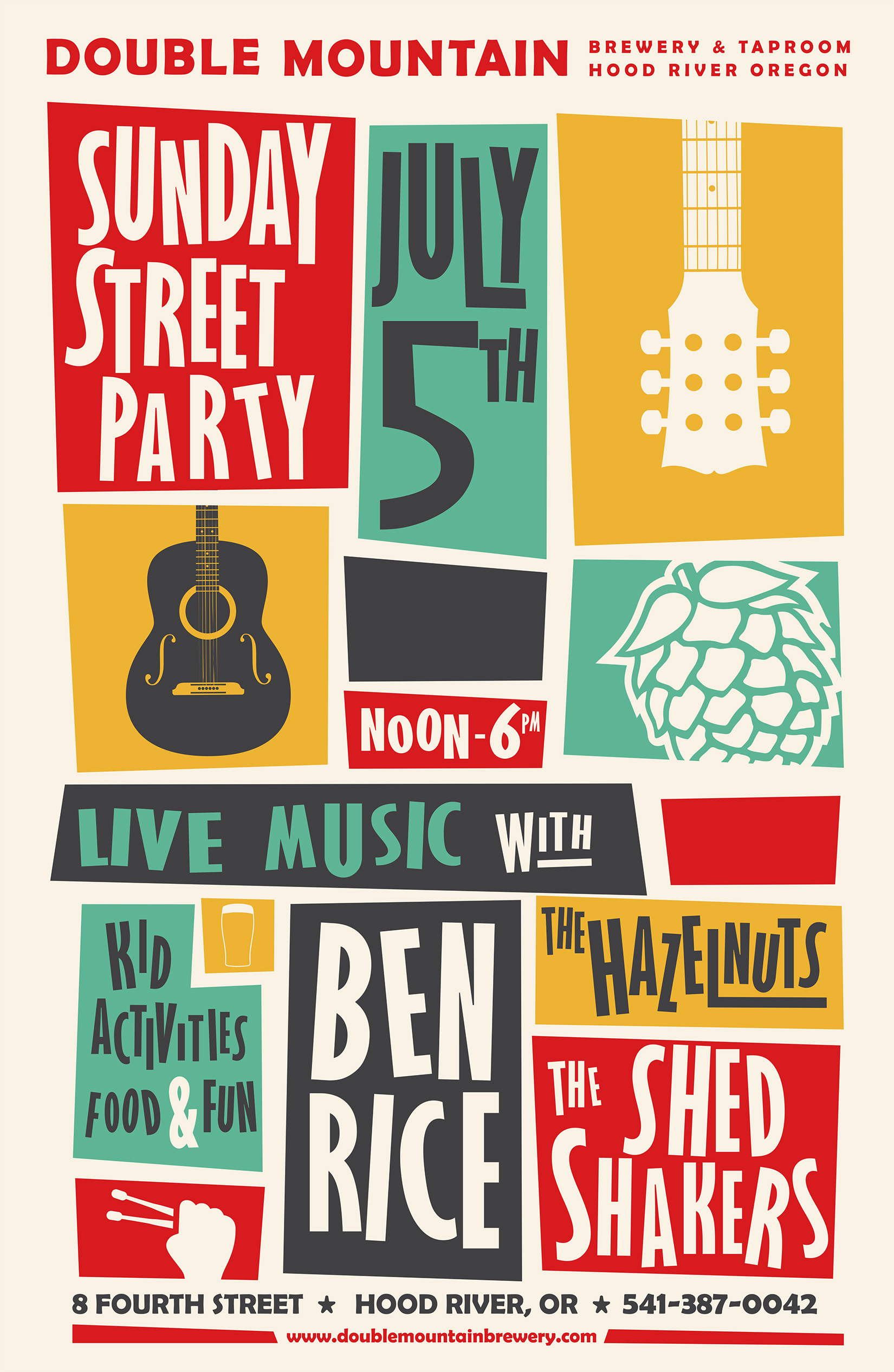 To close out the 4th of July Weekend Double Mountain Brewery & Taproom will closing down the street our front to host a Sunday Street Party on July 5th from Noon until 6:00pm. This all ages event will feature live music, food, family fun and most importantly some tasty Double Mountain Beer. Best of all this Sunday Street Party is free!
Live music with:
The Hazelnuts at Noon
The Barn Burners at 2:00pm
Ben Rice at 4:00pm
Double Mountain Brewery & Taproom
8 Fourth Street
Hood River, OR 9703
About The Author
DJ
D.J. is a Portland, Oregon based writer that spent his formative years in the Midwest. With over 25 years under his belt of drinking beer at festivals across America and the world, he has developed a strong appreciation and understanding of craft beer and the industry that surrounds it. He can be found in any of the great breweries or beer bars that make Portland the best beer city in the world. His writing can also be found in the archives of Northwest Brewing News and can be followed on Twitter and Instagram at @hopapalooza.