Level 3 Taproom Opens Today In Northeast Portland
|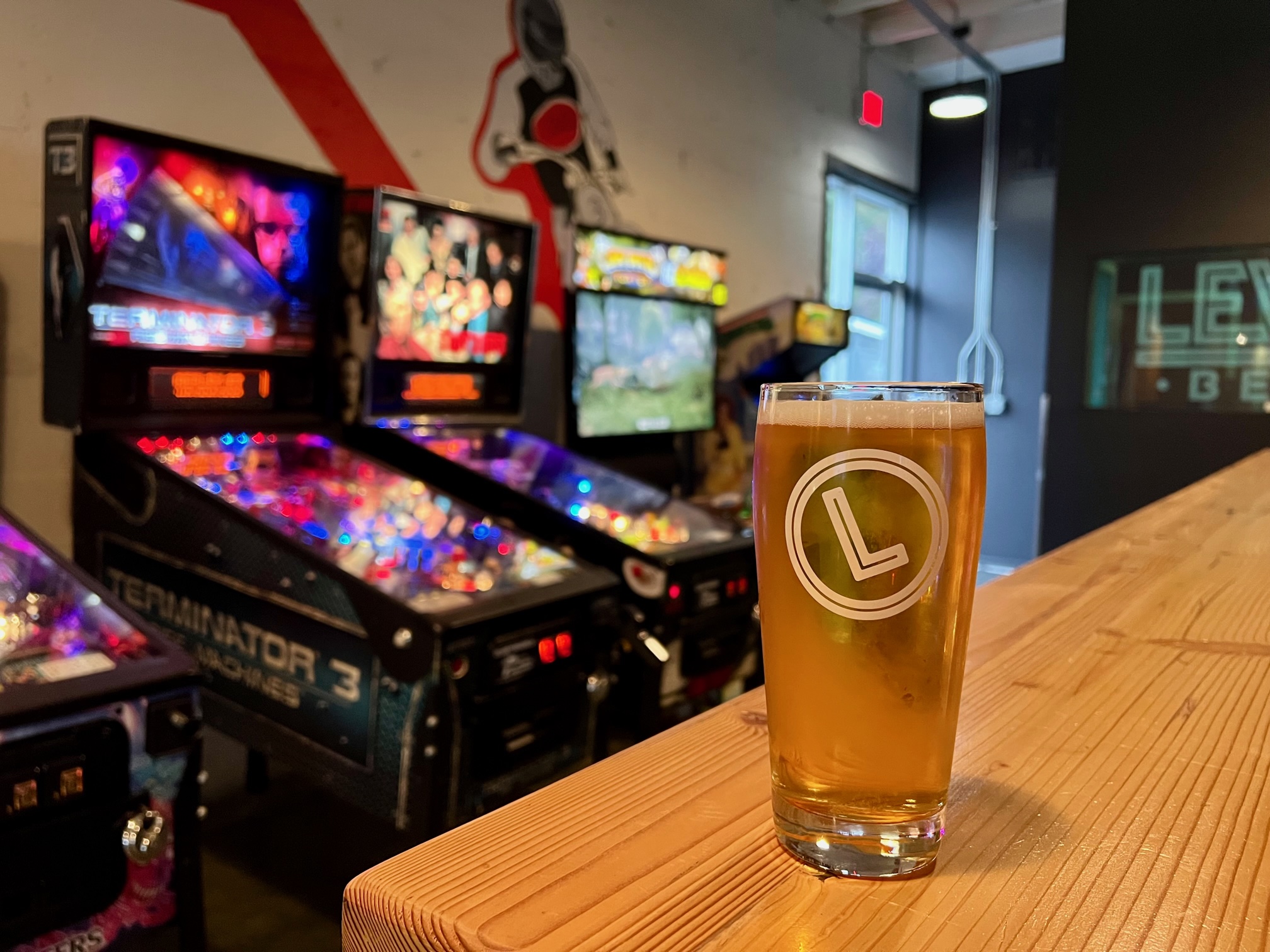 After a few delays on renovating the building that was once home to See See KTM Motorcycle Shop, Level 3 Taproom officially opens its doors later today, Thursday, October 14, at 6:00pm. Then on Saturday, October 16, Level Beer will host its new taproom's Grand Opening from Noon – 10:00pm.
Earlier this year, Level Beer took over the building located at 1447 NE Sandy Blvd. where it has built its third outpost. The new location is nestled in-between Voodoo Doughnut – Davis and the Sandy Hut. There's a lot of development taking place in the vicinity, especially with plenty of new apartments, all located within a few blocks of Level 3.
Inside the 3,400 square foot building, the team at Level Beer converted into a new taproom with some potential further development opportunities. In true Level fashion, the Level 3 Taproom welcomes families into the space that's complete with three pinball machines and an assortment of coin operated video games. There's even a new version of the classic video game Pong!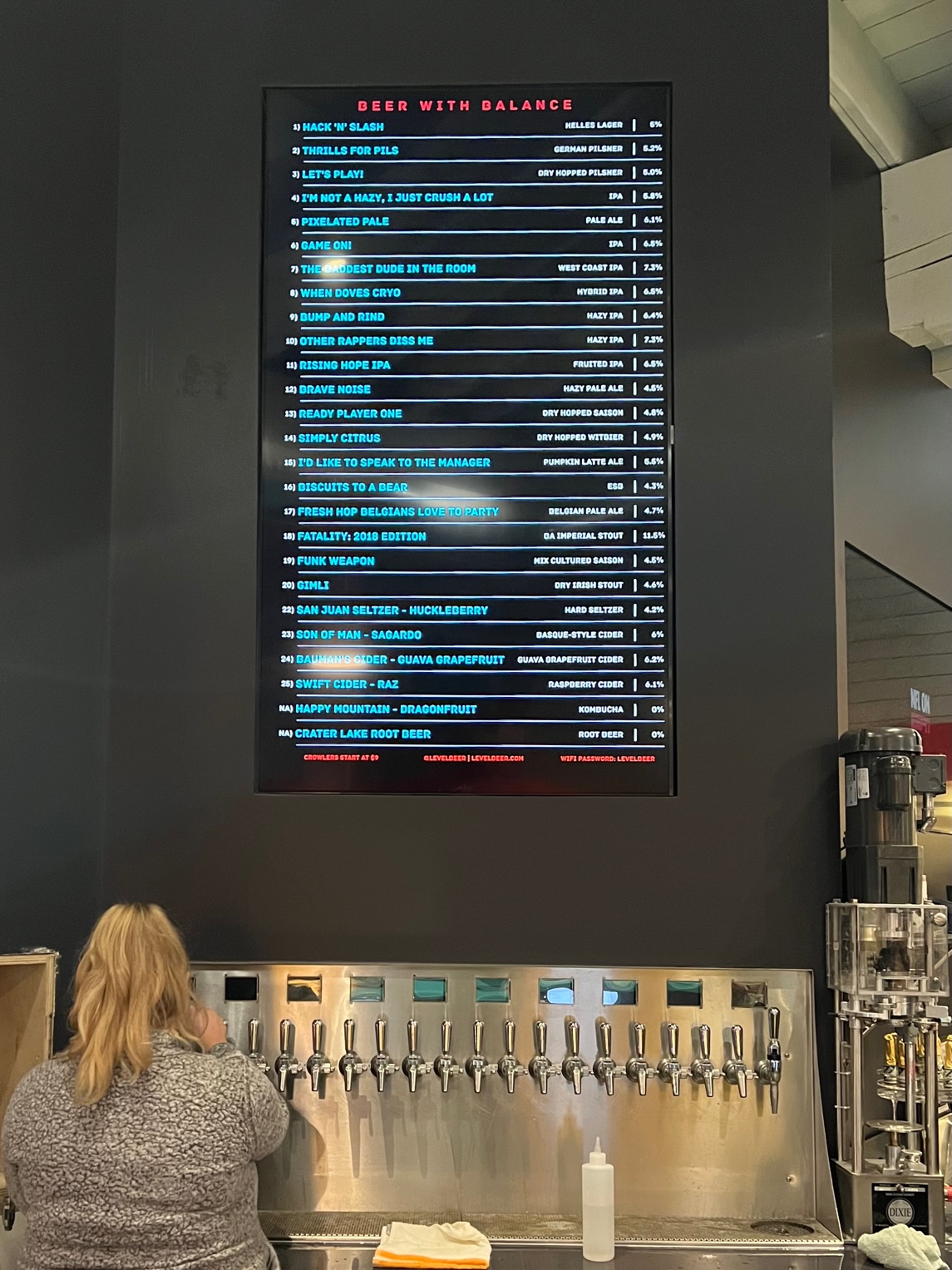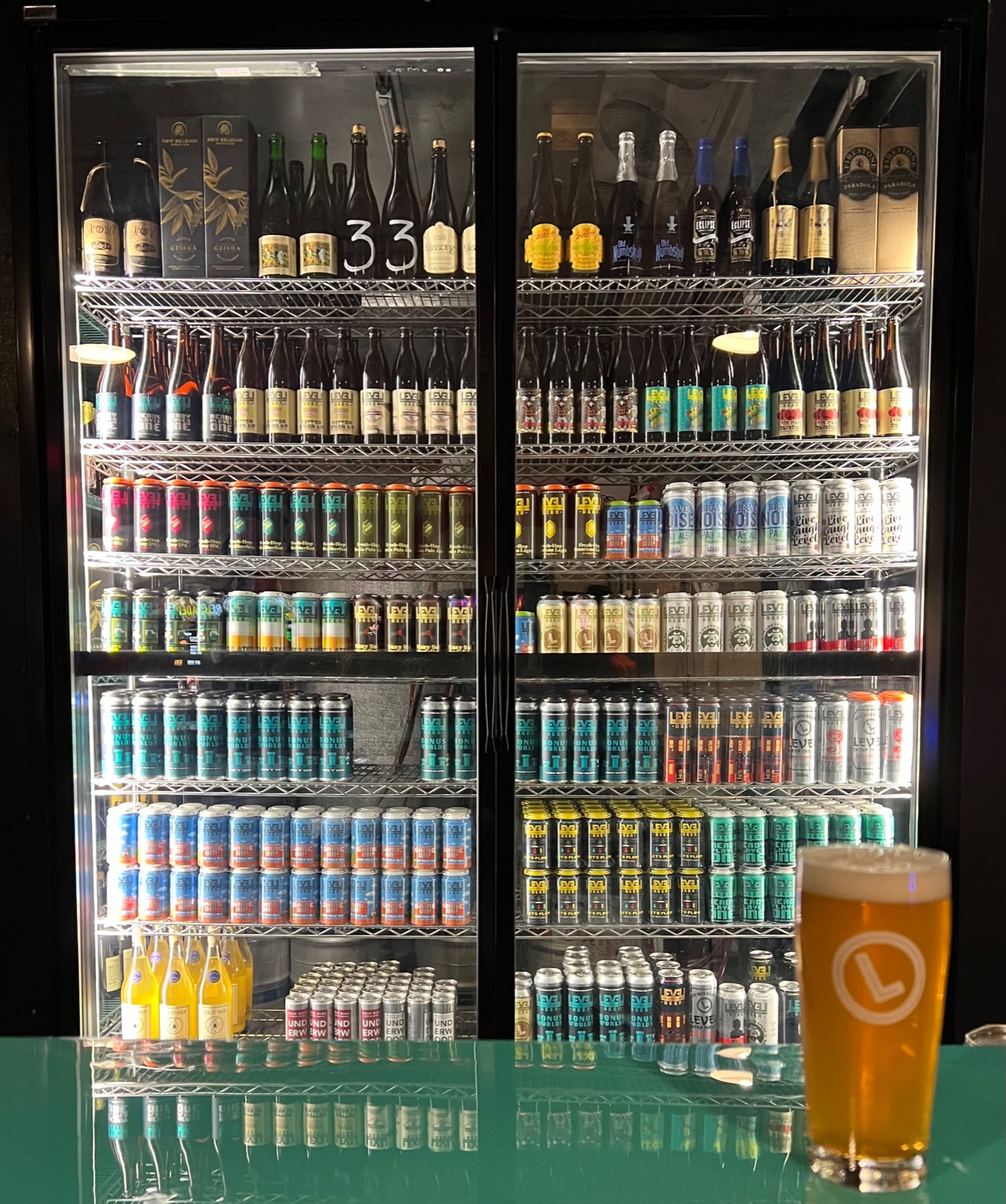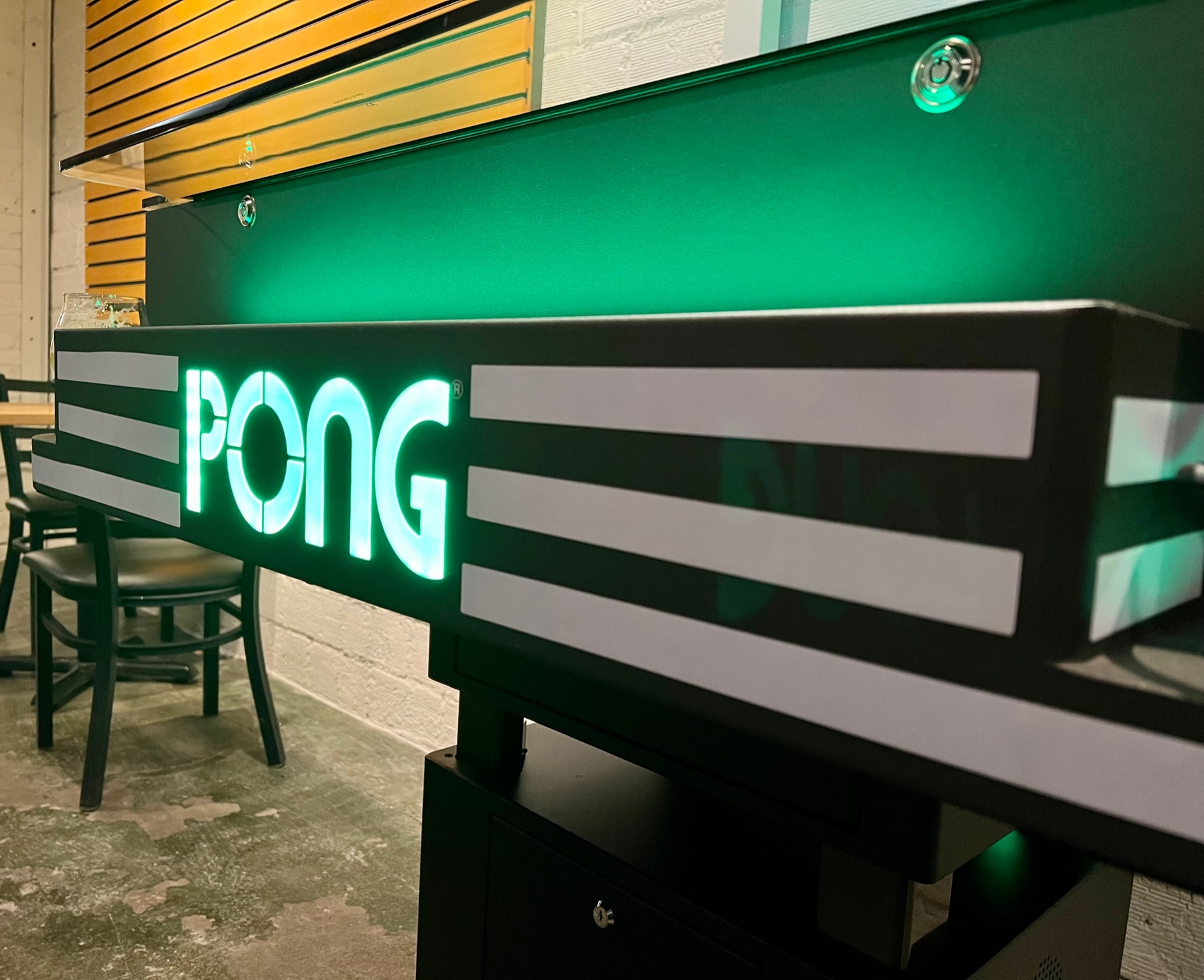 The first thing noticed upon entering Level 3 is the large, bright L-shaped bar top that's painted with one bold black stripe that divides two stripes of Level Beer seafoam green. Behind the bar is a large beer menu screen that lists the 20 Level Beer options and six non-beer offerings of cider, seltzer, kombucha and Crater Lake Root Beer. There's also a cask engine that is in the process of being installed for fans of real ale. To learn what's on tap at Level 3, click here.
If the draft system looks familiar, it's the one that was used at Bailey's Taproom prior to its closure last year. Since Level Beer's co-owner Geoff Phillips also owned Bailey's Taproom, many pieces of furniture made its way to the Level 3 Taproom. Look for the old L-Table that Bailey's had in the front corner, near the front window, of the bar. It's now used as a new piece of decor at Level 3.
Beyond the indoor taproom, there is plenty of outdoor space as the expansive parking lot has been converted into an outdoor patio space. Parked outside is the Nacho's House, Level's resident food cart serving up some tasty Mexican inspired food.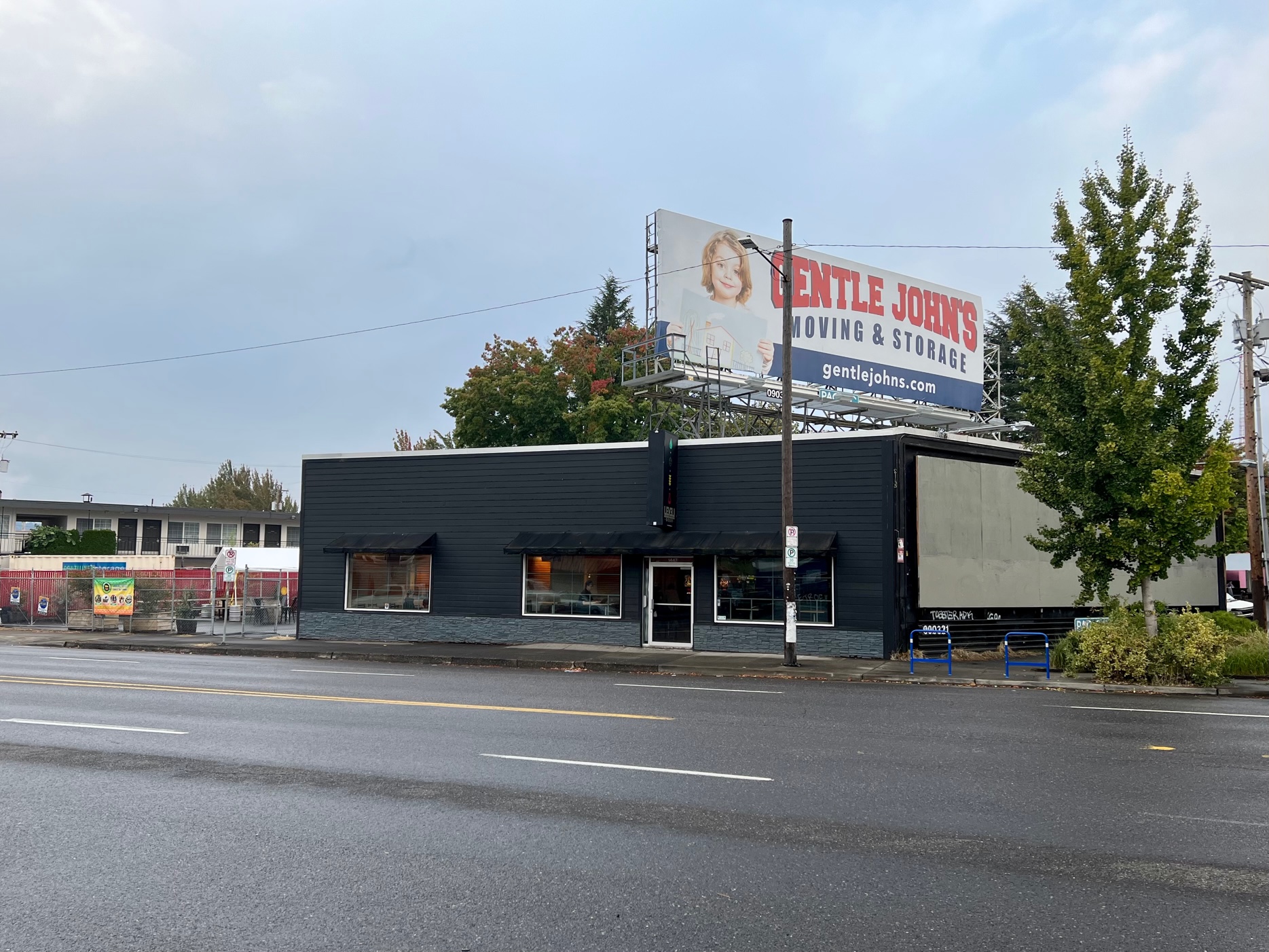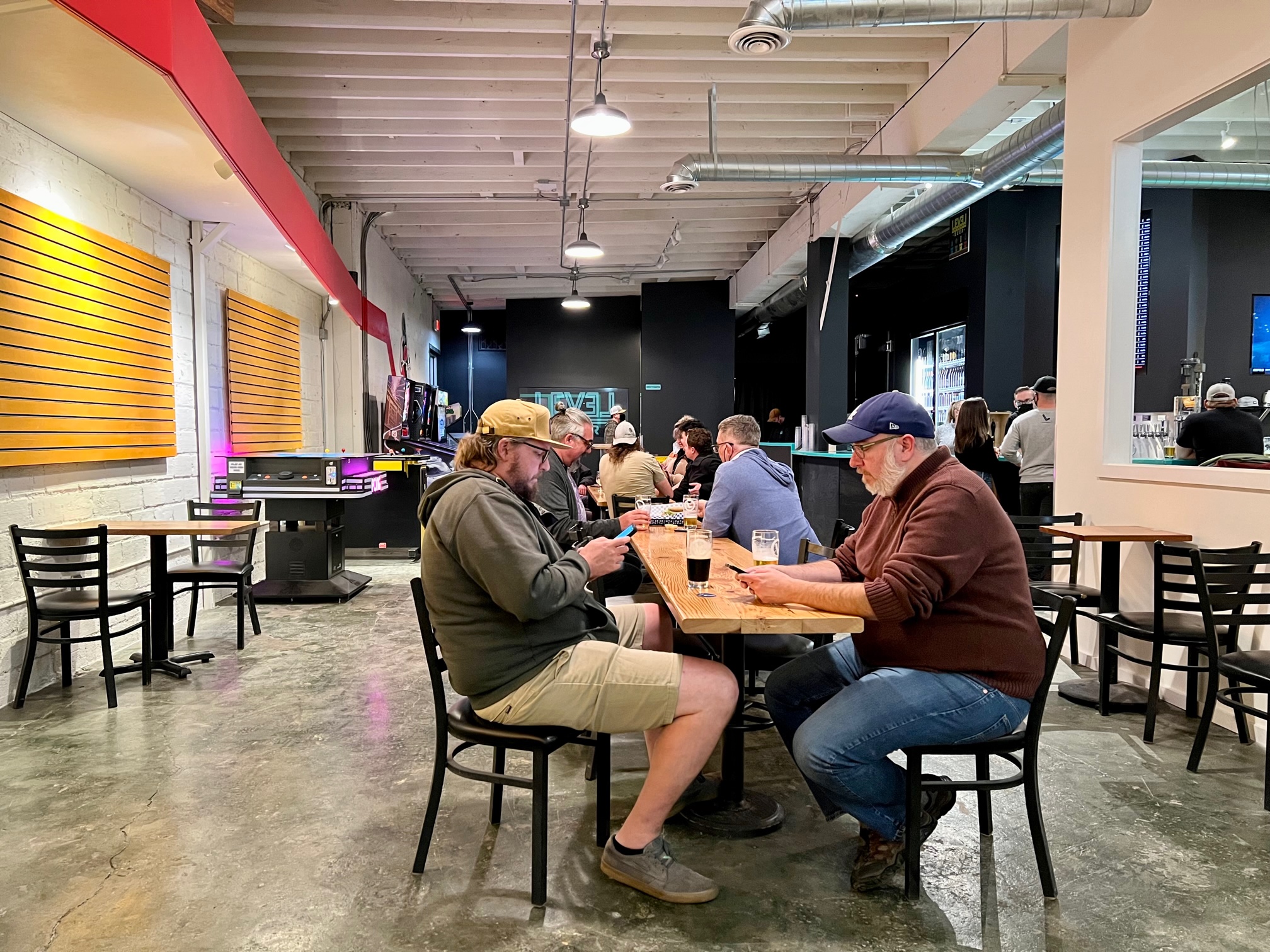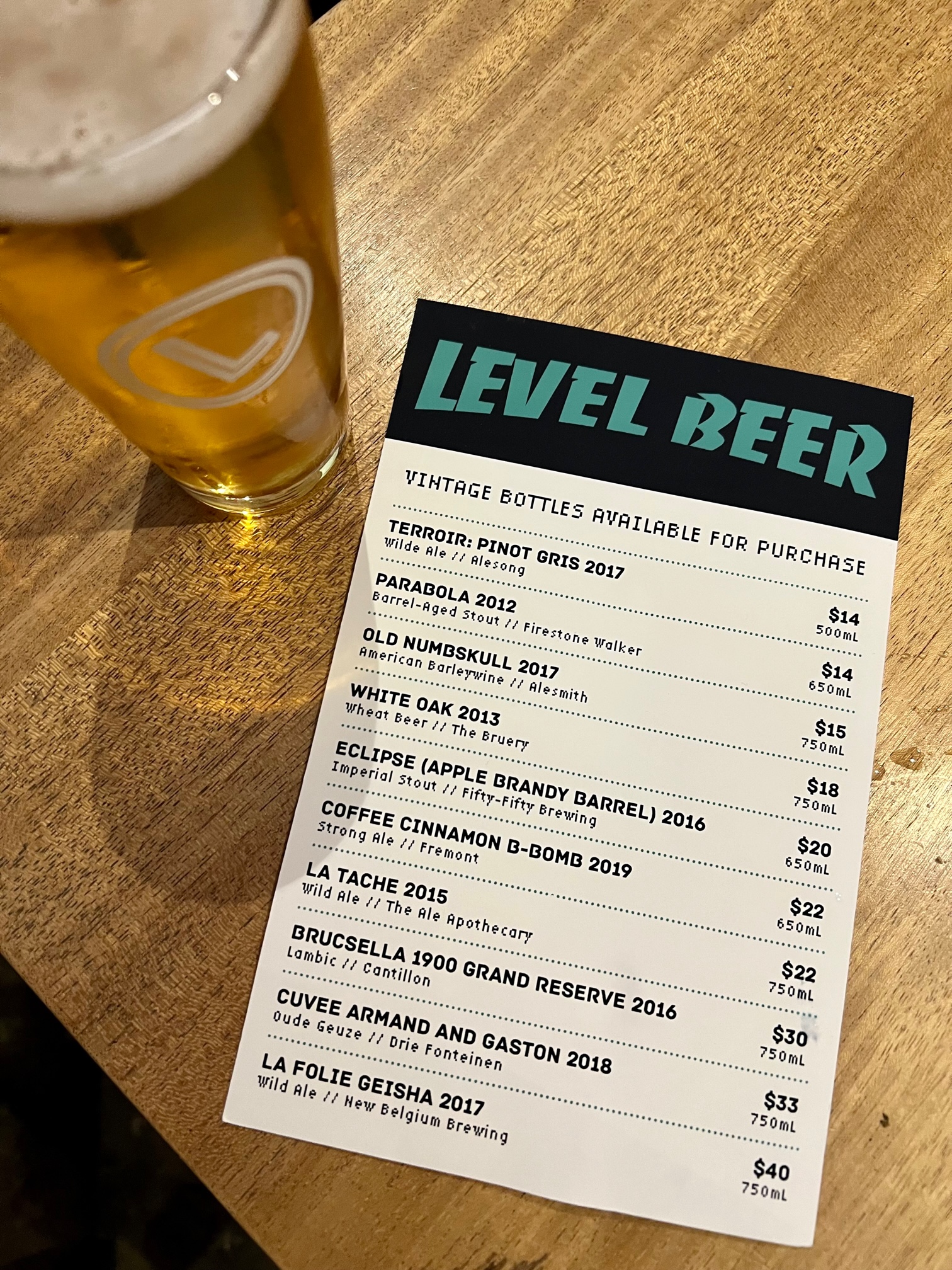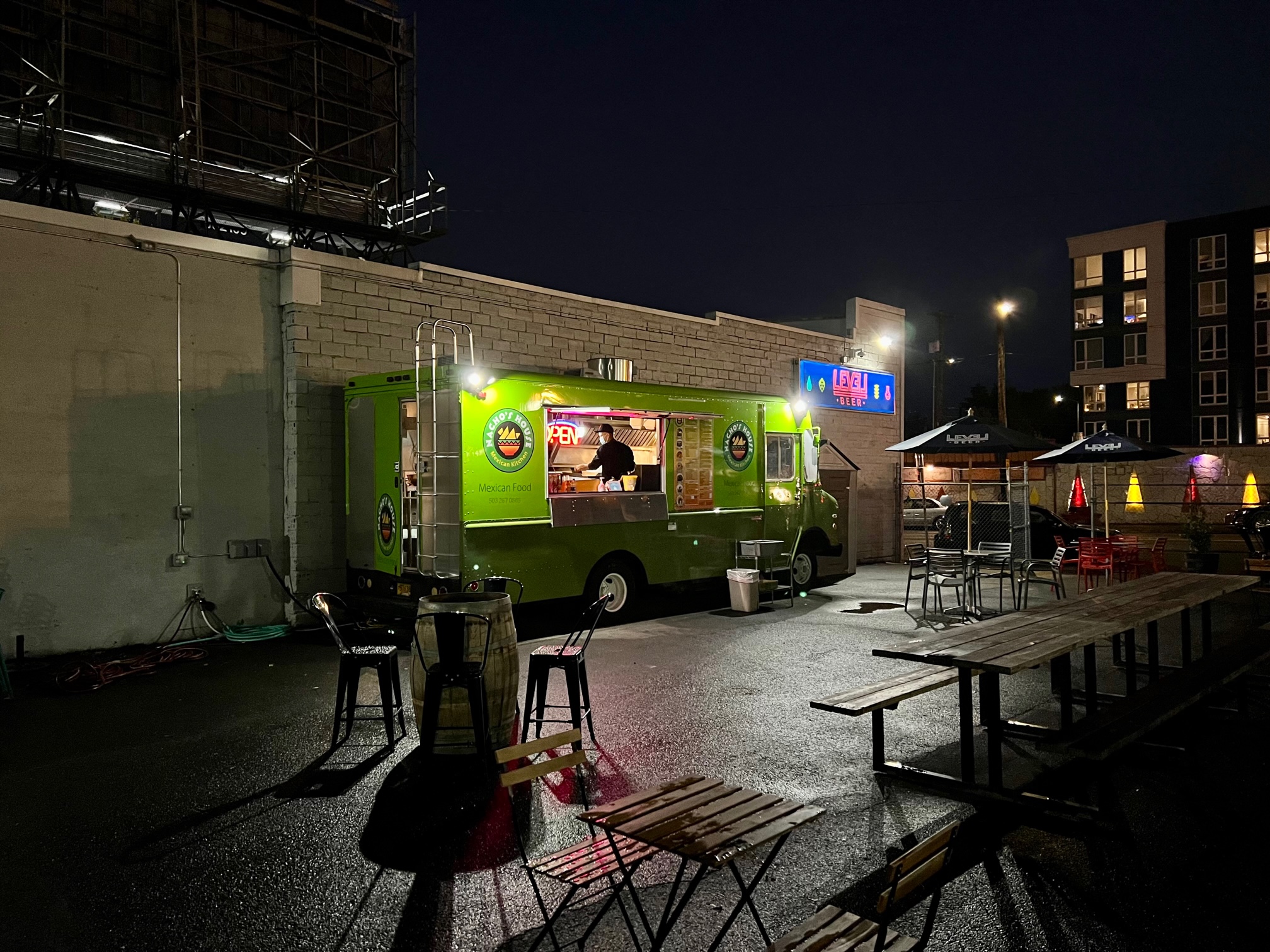 Future plans for the Level 3 Taproom include barrel-aging and a private event space on the backside of the building. There will be no beer production as that will continue be handled at the existing brewery space in far Northeast Portland.
The new Level 3 Taproom in the Buckman Kerns neighborhood joins the existing Level Beer located at 5211 NE 148th Ave and its Multnomah Village Taproom located at 7840 SW Capitol Hwy. Hours at the new Level 3 Taproom will be Noon-9:00pm from Sunday through Thursday and Noon-10:00pm Friday and Saturday.
Level 3 Taproom
1447 NE Sandy Blvd.
Portland, OR 97232