Block 15 Brewing Releases Animal Cookies IPA and Ridgeback Red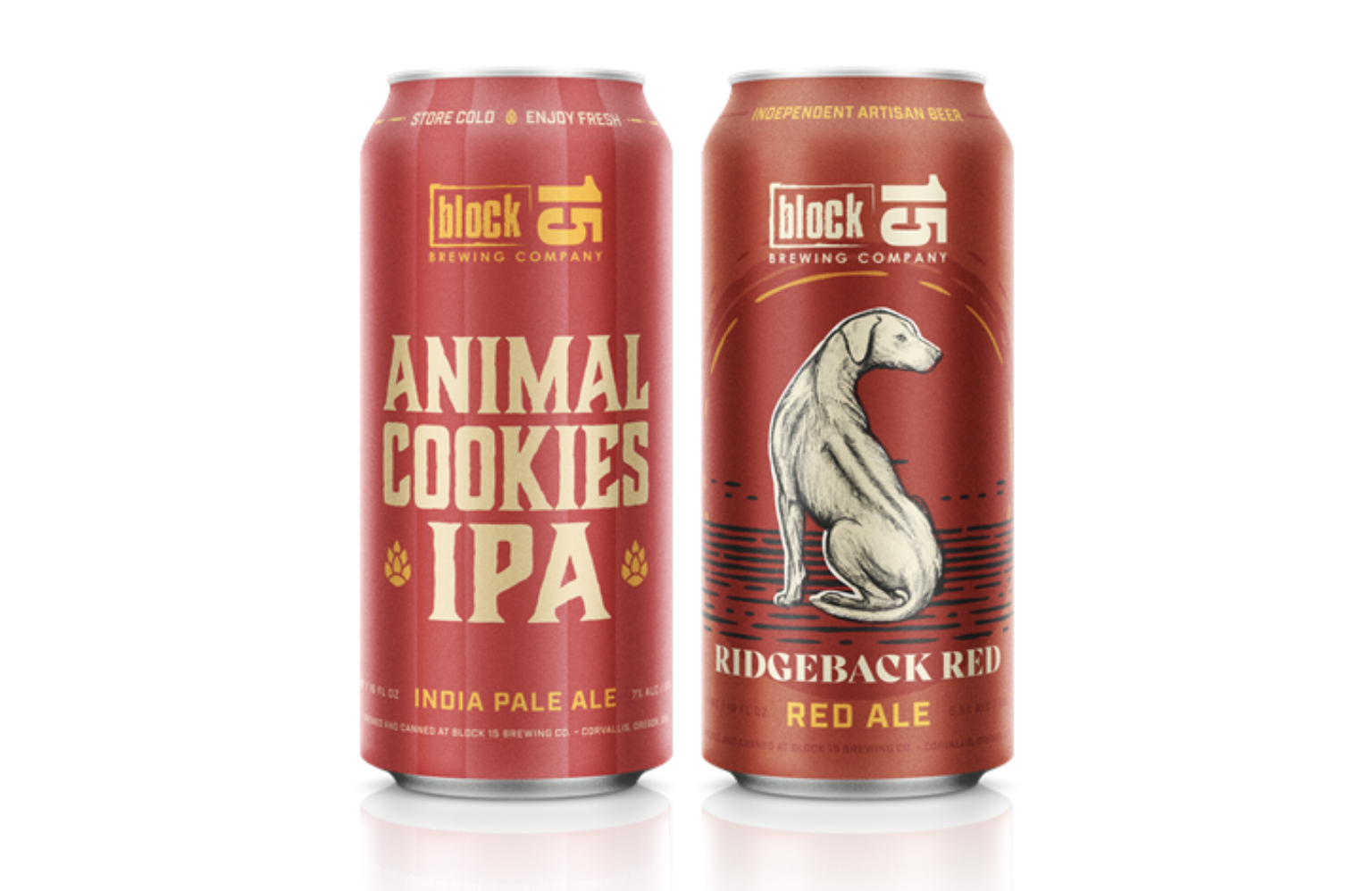 This week Block 15 Brewing releases a yearly favorite, Animal Cookies IPA and a new one-off beer, Ridgeback Red. Both beers packaged in 16oz cans will be available this weekend at Block 15 and will also be distributed to accounts across the Pacific Northwest.
Here are descriptions on each of the beers as provided by Block 15 Brewing…
Animal Cookies IPA
India Pale Ale
Brewed for the hop-loving animal inside of you, this can is packed with sticky, pungent hops. Unleash a swirling circus of pineapple, tangerine, mango, pine, and dank herb hop character, balanced with pale malt and malted oats for a soft mouthfeel and gentle finish.
7% ABV
$4.00 / 16oz can, plus deposit
Ridgeback Red
Red Ale
Ridgeback Red features a blend of rustic malts with zesty hops grown right here in the Pacific Northwest. Balancing flavors of caramel and toasted nuts with pine, lemon, and grapefruit hop character, it finishes delightfully crisp for a malt-forward beer.
5.5% ABV
$2.75 / 16oz can, plus deposit
About The Author
DJ
D.J. is a Portland, Oregon based writer that spent his formative years in the Midwest. With over 25 years under his belt of drinking beer at festivals across America and the world, he has developed a strong appreciation and understanding of craft beer and the industry that surrounds it. He can be found in any of the great breweries or beer bars that make Portland the best beer city in the world. His writing can also be found in the archives of Northwest Brewing News and can be followed on Twitter and Instagram at @hopapalooza.