Chuckanut Brewery Summer Pale Ale Available on Tap and 500mL Bottles
|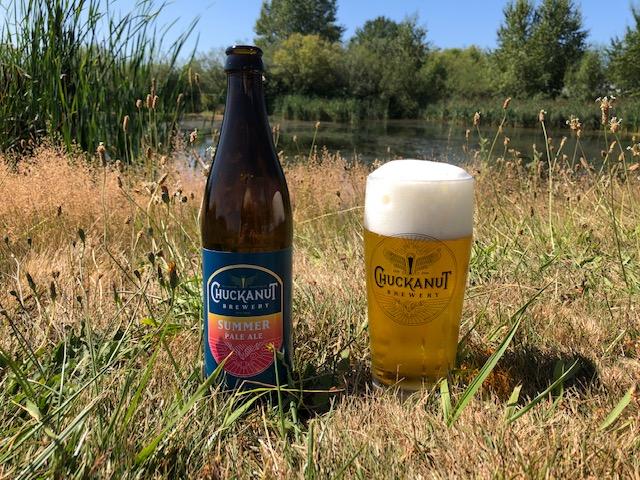 Up in Bellingham, Washington, Chuckanut Brewery continues to release additional beers in 500mL bottles. Now joining the brewery's evolving lineup of bottled beers is Chuckanut Summer Pale Ale.
This summer marks the first time that Summer Pale Ale is available in half liter bottles. A great beer for summer, the Summer Pale Ale is a mash up of hops and malt culminating in a bright, clean and refreshing ale. A pinch of wheat malt provides a dry malt backbone on which the Mandarina Bavaria and Galaxy hops can shine. Light gold in color, hoppy, snappy and a crisp finish, this ale has 40 IBUs and a sessionable 5% ABV.
When it comes to pairing Chuckanut Summer Pale Ale with food, the brewery suggests summer foods like BBQ and Burgers. You can also enjoy it with your favorite pasta salad or tuna salad.
Chuckanut Summer Pale Ale is now available on tap and in 500mL bottles at both Chuckanut Locations, the Puget Sound and Oregon State.