Ecliptic + Sierra Nevada Collaborate on Secchi Hoppy Wheat Ale
|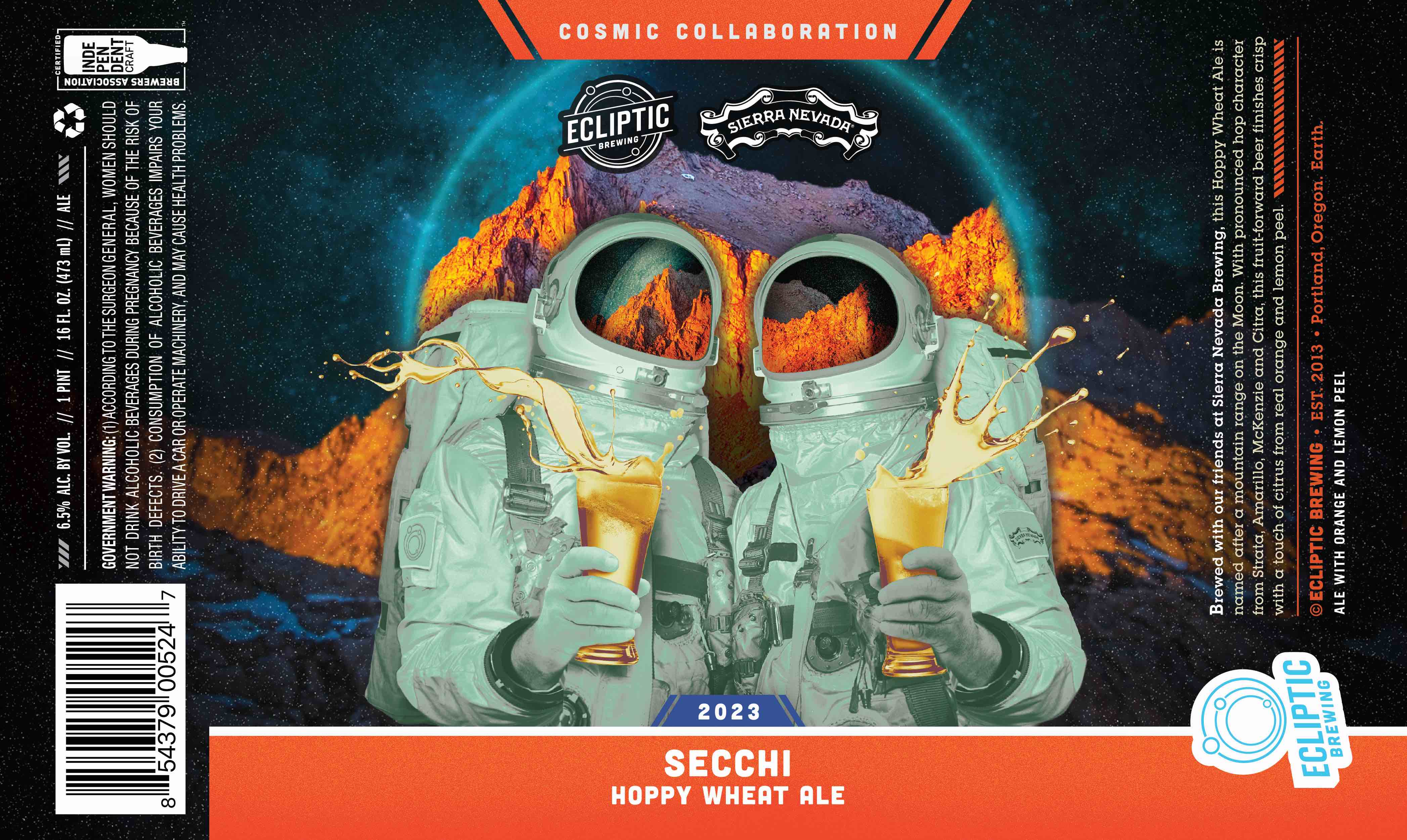 The latest Cosmic Collaboration will hit the market next week when Ecliptic Brewing and Sierra Nevada Brewing partner on Secchi Hoppy Wheat Ale. This new Wheat Ale will be fourth release in the 2023 Cosmic Collaboration Series and will begin shipping on Wednesday, June 21st in 16oz cans and on draft.
"When I first started brewing," said John Harris, Ecliptic's Owner and Brewmaster, in a statement. "Sierra Nevada was it. The 'OG'. I am honored to be able to do this collaboration with them and Ken Grossman, their Founder. We decided to make a wheat beer for June. There's lots of hop flavor and brightness from the hops".
Ecliptic + Sierra Nevada Secchi Hoppy Wheat Ale is brewed with Pale and Wheat Malts and is hopped with Strata, Amarillo, McKenzie, and Citra. Real orange and lemon peel add a citrusy flavor to this fruit-forward beer. It is named after a mountain range on the Moon, "Montes Secchi," paying homage to the beautiful Sierra Nevada Mountains outside of Chico, California, the home of Sierra Nevada Brewing.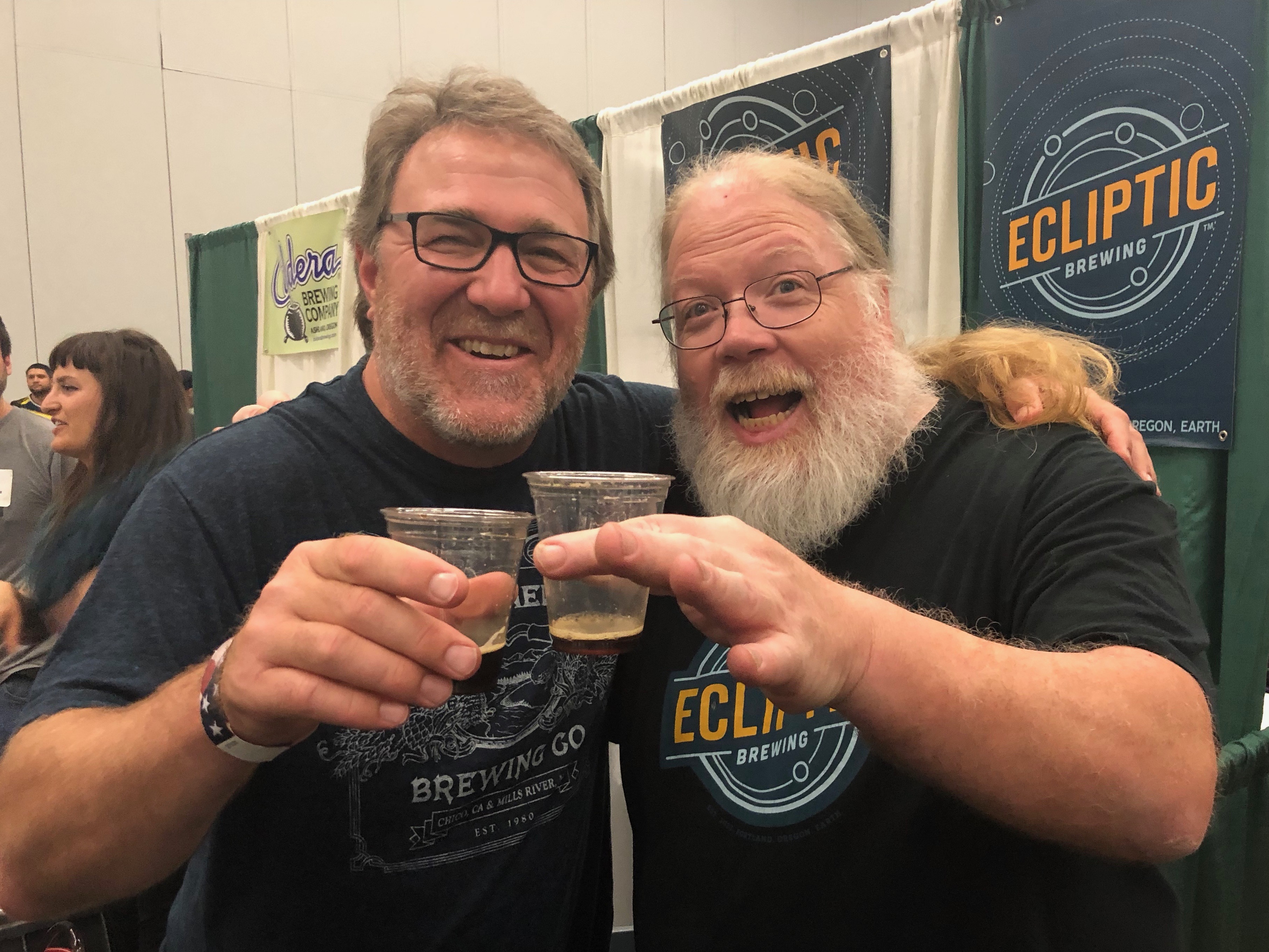 "Ecliptic Brewing's founder, John Harris, has been a pioneer in West Coast craft beer for more than 30 years," said Terence Sullivan, Product Manager for Sierra Nevada, in a statement. "His innovation has blazed a trail for an entire community, and he has influenced brewing up and down the coast. Over the years, our breweries have shared insights, knowledge, and friendship—along with a few great beers. We're honored to join forces on Secchi Hoppy Wheat Ale, highlighting the unique flavors of the Oregon landscape."
Ecliptic + Sierra Nevada Secchi Hoppy Wheat Ale will be released in 16-ounce cans and draft throughout Ecliptic Brewing's distribution network on June 21st. Stay tuned for a release event in Portland with Terence Sullivan on Jun 27th. Visit Ecliptic's website for up-to-date details on this release and event.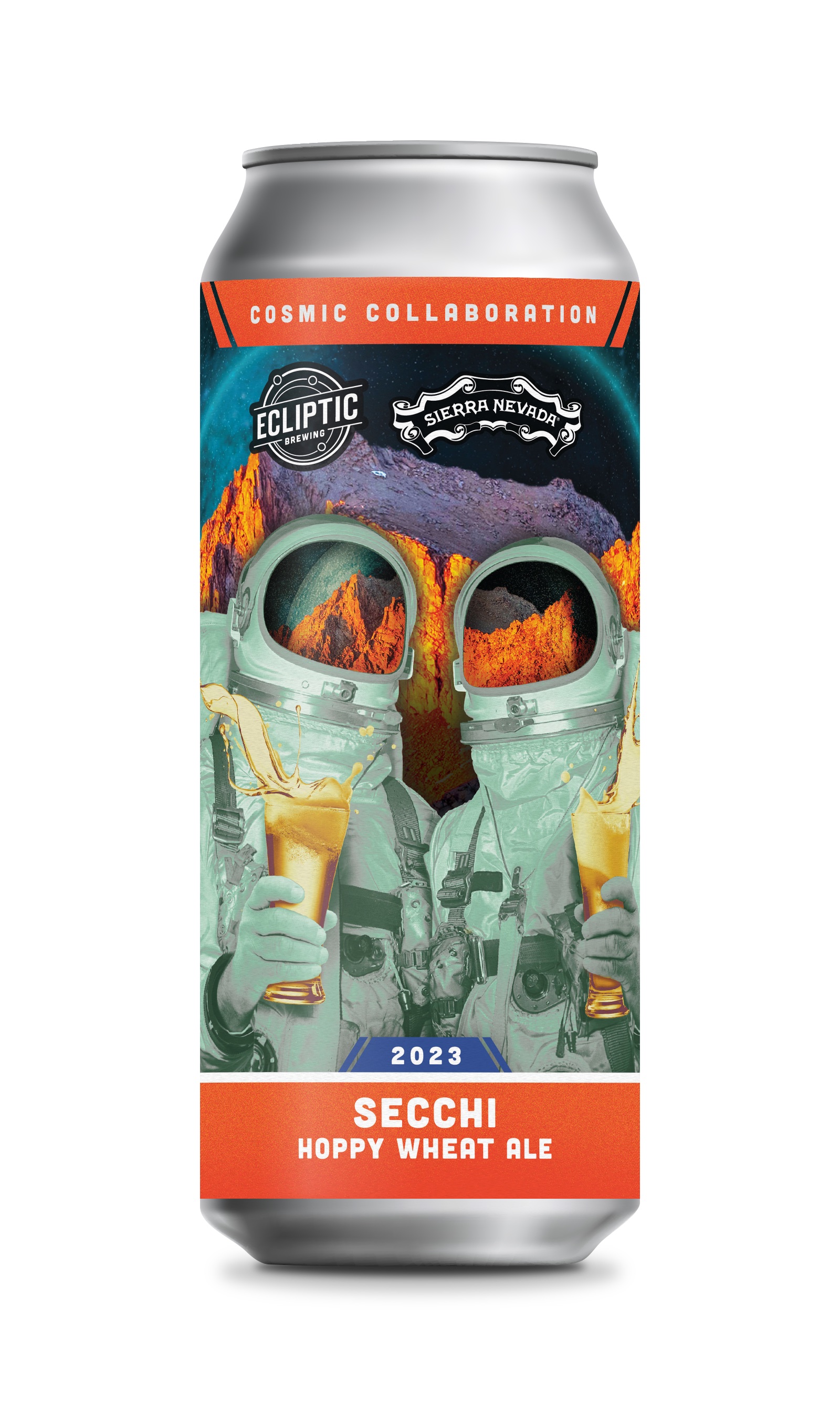 Ecliptic + Sierra Nevada Secchi Hoppy Wheat Ale
Brewed with our friends at Sierra Nevada Brewing, this Hoppy Wheat Ale is named after a mountain range on the Moon. With pronounced hop character from Strata, Amarillo, McKenzie and Citra, this fruit-forward beer finishes crisp with a touch of citrus from real orange and lemon peel.
ABV: 6.5%
IBU: 55