Ecliptic Brewing Adds LIGO West Coast IPA to its Year-Round Lineup
|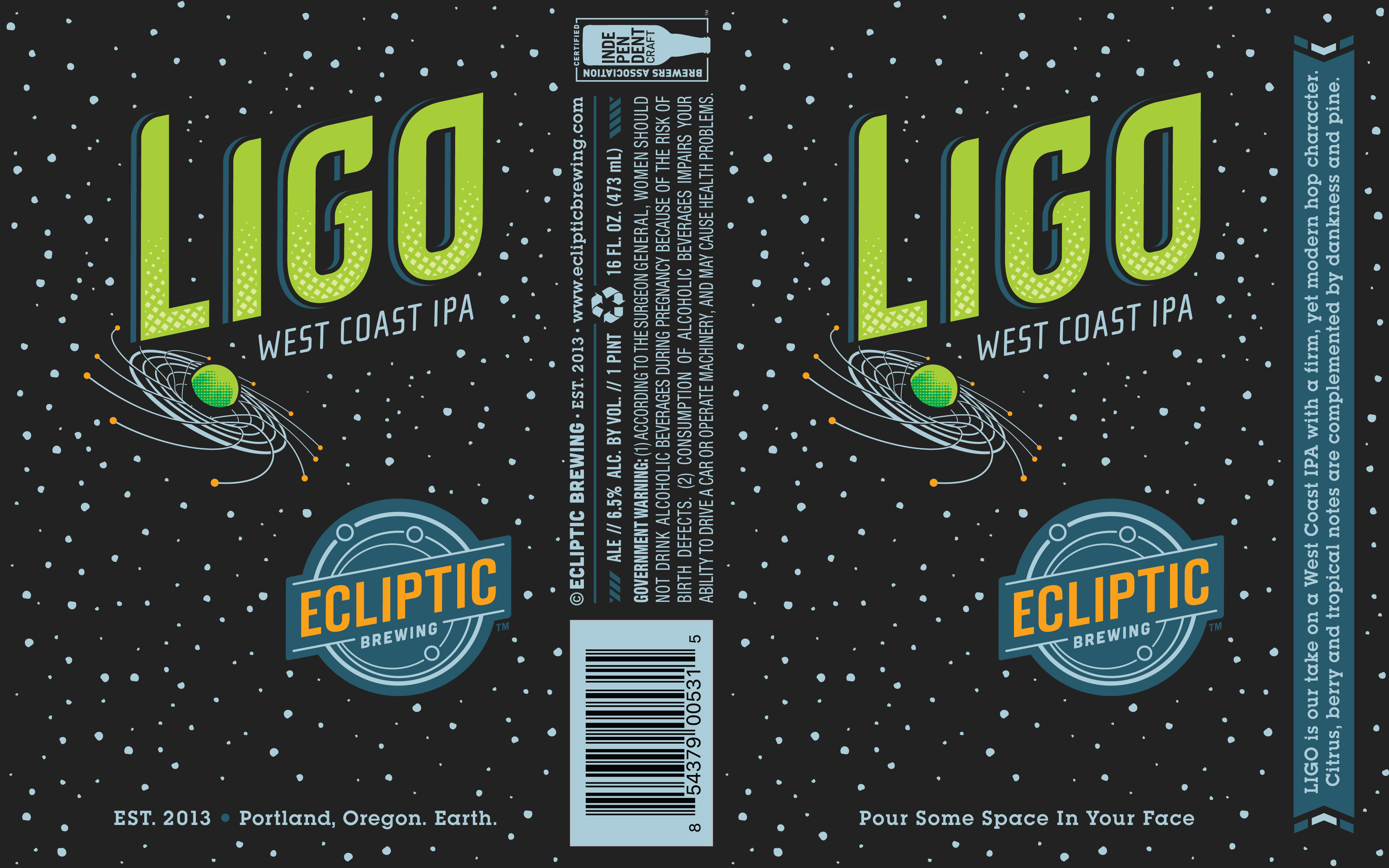 Ecliptic Brewing adds a new West Coast IPA to its year-round lineup next week. LIGO West Coast IPA will be available in 16-ounce can four-packs and draft, as part of the company's All the Time Series, with the first shipment expected on January 26.
LIGO West Coast IPA is brewed with Pale Malt and features a modern hop profile highlighted with Mosaic, Simcoe and Strata. Clocking in at 6.5% ABV and 50 IBUs, this IPA pours clean and fresh. LIGO West Coast IPA offers another unique IPA option year-round, as it stands alongside the company's flagship, Ecliptic Starburst IPA, and Phaser Hazy IPA.
Ecliptic's brew team spent great effort on the research and development side of this beer. With multiple test brews made on their pilot system, members of the company's Taste Panel evaluated each batch and offered areas of improvement for the next. Their final result features tropical berry notes balanced by some dankness and pine.
"I am super excited to release a new year-round beer that has Strata hops in it," said Ecliptic's Owner and Brewmaster, John Harris, in a statement. "These have been a new favorite of mine the last couple years. They throw a great berry-like flavor".
"Some of my favorite beers over the last couple of years have been the modern equivalent of the classic West Coast IPA," said Erin Grey Kemplin, Ecliptic's Sales Manager, in a statement. "We have spent a good part of 2021 discussing what Ecliptic's version of this would look like. I think after many, many R&D batches we are all very happy with the outcome."
LIGO West Coast IPA will be released in both draft and 16-ounce cans throughout Ecliptic Brewing's distribution network beginning on Wednesday, January 26. The following day on Thursday, January 27th, Ecliptic will be hosting a $1 Pint Night for the beer's launch at its two Portland locations, as well as week-long events at various accounts. Visit Ecliptic's website and Facebook page for up-to-date details on release events.