Fremont Brewing Releases Ollie IPA as Part of its Rotating IPA Series
|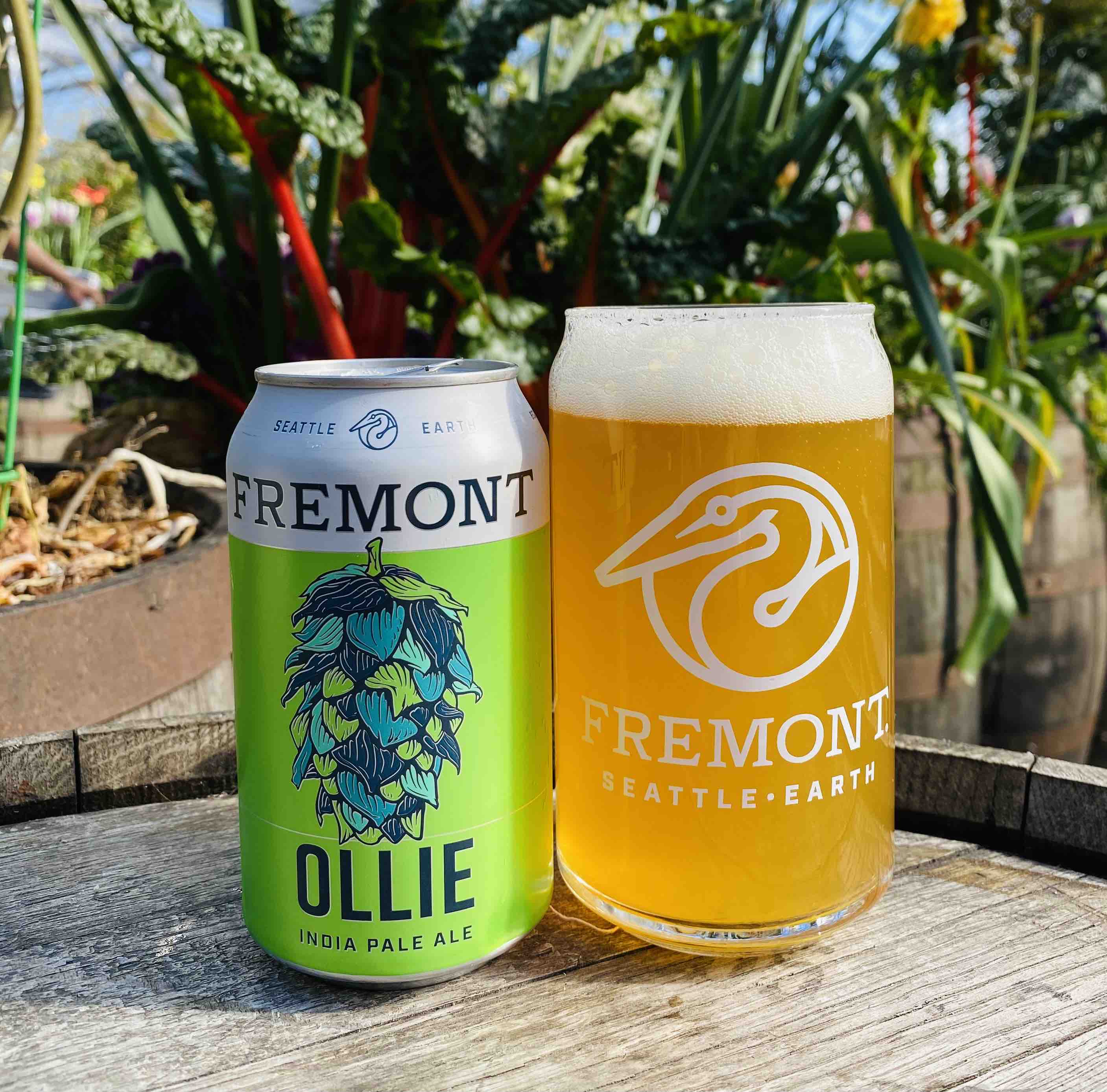 SEATTLE, WA – Fremont Brewing is excited to announce the release of Ollie IPA, the newest addition to our rotating IPA series. Available for a limited time, this experimental hazy IPA bursts with juicy tropical and citrus flavors delivered by a hand-selected blend of Citra, Simcoe, Chinook, and Mosaic hops.
"We put out a new rotating IPA three times per year, and for this release, we decided to name it Ollie after one of Fremont's favorite furry, four-legged friends—who sadly passed away—and in honor of all the pets of Fremont. Ollie is missed but lives on in this beer that we now share with all of you," said brewer and Fremont co-founder Matt Lincecum. "Crack open a can and raise a toast to Ollie and the pets that bring so much happiness to our lives."
Ollie IPA is an unfiltered IPA that pours a hazy pale golden color, with a sweet, slightly citrusy start that gives way to subtle bitterness before finishing with a pleasingly potent, citrusy hop punch. Bright aromas of tropical guava, spicy pineapple, and tangy citrus dominate this highly drinkable beer that sits at 7% ABV and 70 IBUs.
"Innovation and experimentation is the name of the game when it comes to our rotating IPA series, and to develop the recipe for Ollie IPA, we took cues from our extremely successful, ongoing Head Full of Dynomite series of hazy IPAs," said director of brewing Matt Lincoln. "Ollie IPA has big hop flavor and is imminently crushable."
Ollie IPA will be available from May – August on draft, in 6 packs and 12 packs of 12-ounce cans, and in 22-ounce bottles throughout their distribution footprint. For more information about Fremont Brewing or any of its beers, visit www.fremontbrewing.com.