Hop Valley Brewing Satisfies Hopheads with its Cryo Hops Stash Pack
|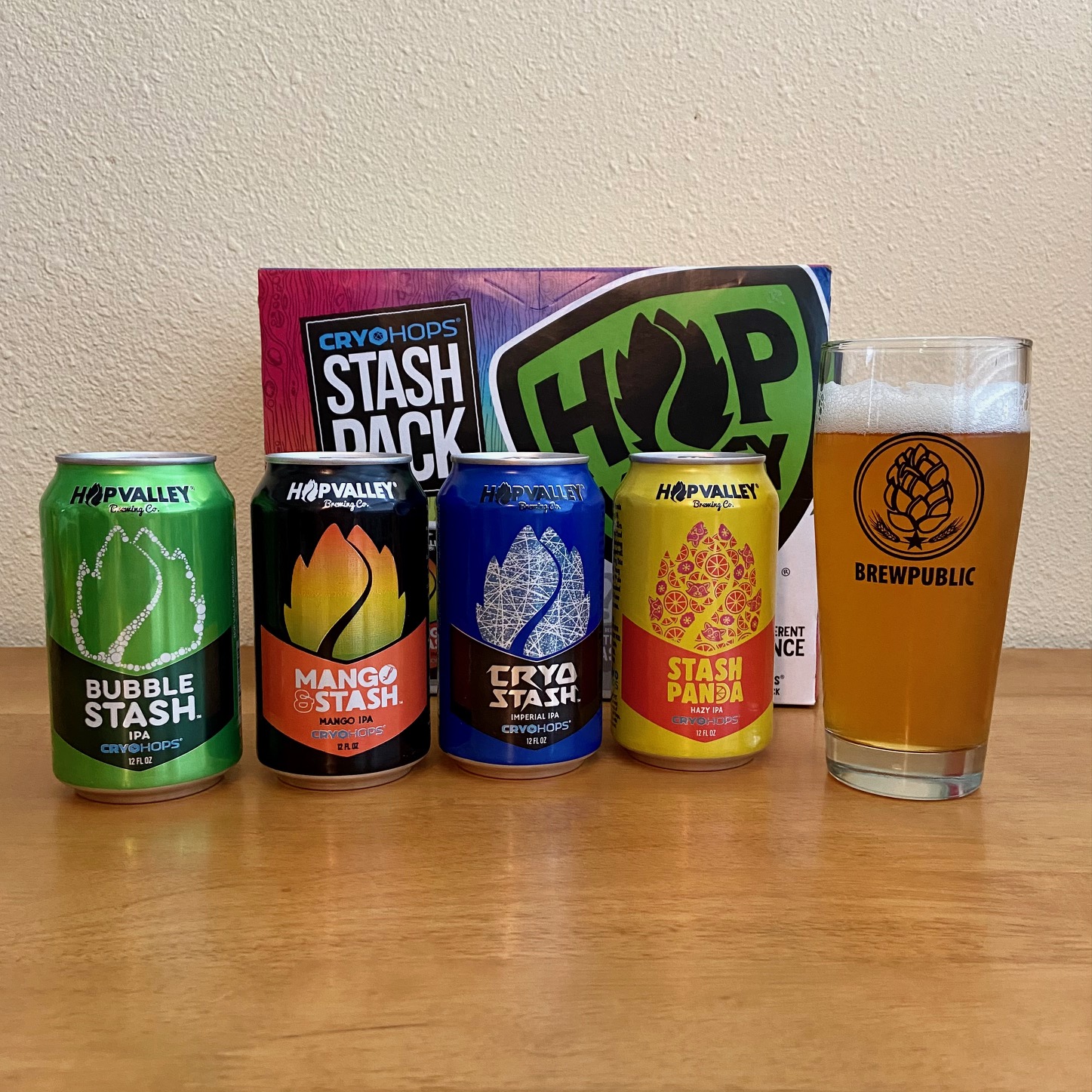 More and more variety packs are hitting the marketplace these days and one that is experiencing a bit of popularity is the Cryo Hops Stash Pack from Hop Valley Brewing. The Eugene, Oregon brewer has put together a variety pack that features four beer, three each for a hop forward 12-pack.
Earlier this year, Hop Valley Brewing launched its brand in markets across the country. Since its launch in April, the brand is experiencing a 1 share of the U.S. craft market with volume up nearly 13% year-to-date, according to distributor sales data. It's become the top new craft brand in the Southeast, Northeast and Great Lakes regions. This expansion comes about five years after Molson Coors Beverage Company acquired the brand that is part of the brewer's Tenth and Blake craft portfolio.
This mixed variety pack features Hop Valley's beers brewed with Cryo Hops, a concentrated hop powder available from Yakima Chief Hops. This hop powder is one that we've come to appreciate in beers as it offers phenomenal aromatics with less bitterness.
To create this concentrated hop powder, Yakima Chief Hops utilizes a cryogenic hop-processing technology that separates whole cones into two components—concentrated lupulin and bract. Each component of the hop is preserved using low temperatures in a nitrogen-rich environment during the entire process, from separation to pelleting.
The Cryo Hops Stash Pack is packed full of hops in variations of four beers that will satisfy hopheads everywhere. The current pack features Bubble Stash, Cryo Stash Imperial IPA, Mango & Stash Fruit IPA and Stash Panda Hazy IPA, the current rotating Mystery Stash that's part of the variety pack.
With this assortment of IPAs, it's a perfect variety pack for your next party. Hardcore IPA fans enjoy Bubble Stash and Cryo Stash as juicy IPA lovers will gravitate towards Mango & Stash and Stash Panda.
We leaned towards the old school IPAs in the variety pack as our favorites. It's been a while since we've had a Bubble Stash and we were impressed with what we had. It's a well-rounded IPA that drinks quite easily. The Mosaic hops shine through nicely offering up juicy flavors with a bit of bitterness to keep a West Coast IPA fan happy.
With Cryo Hops, Hop Valley uses Simcoe in this IPA. For a time this was our go to hop and are glad to see it being featured once again. Cryo Hops is well balanced for an Imperial IPA that sits at 8.7% ABV. Be careful with this one, as it can come back and sneak up on you if you're not careful.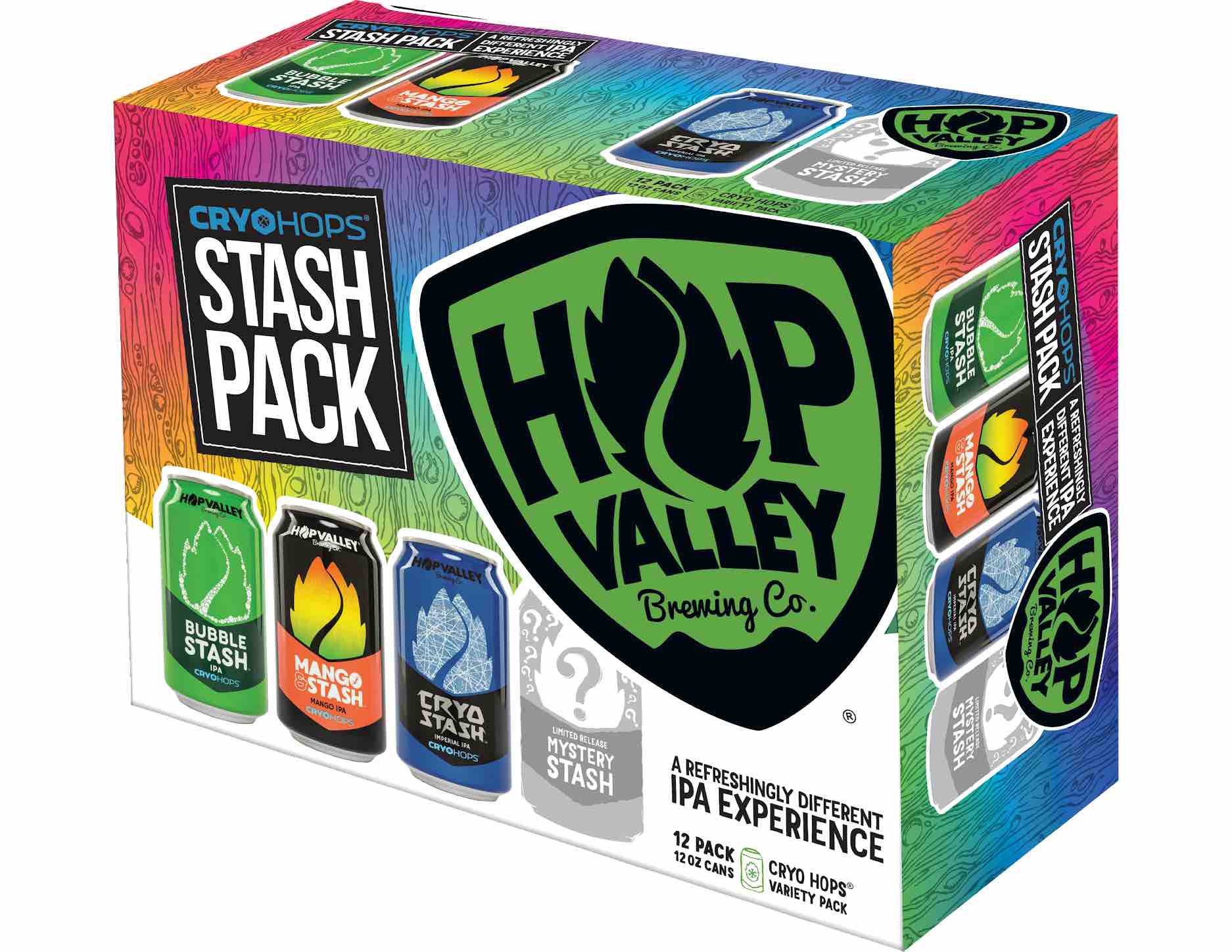 Here's a rundown on all four beers in the Cryo Hops Stash Pack from Hop Valley Brewing.
With only a few days until National IPA Day that takes place on Thursday, August 5th, check out the Hop Valley Brewing beer finder to locate the Cryo Hops Stash Pack or any other Hop Valley beer near you.