Rogue Ales Releases Shavasana Imperial Granola Blonde Ale
|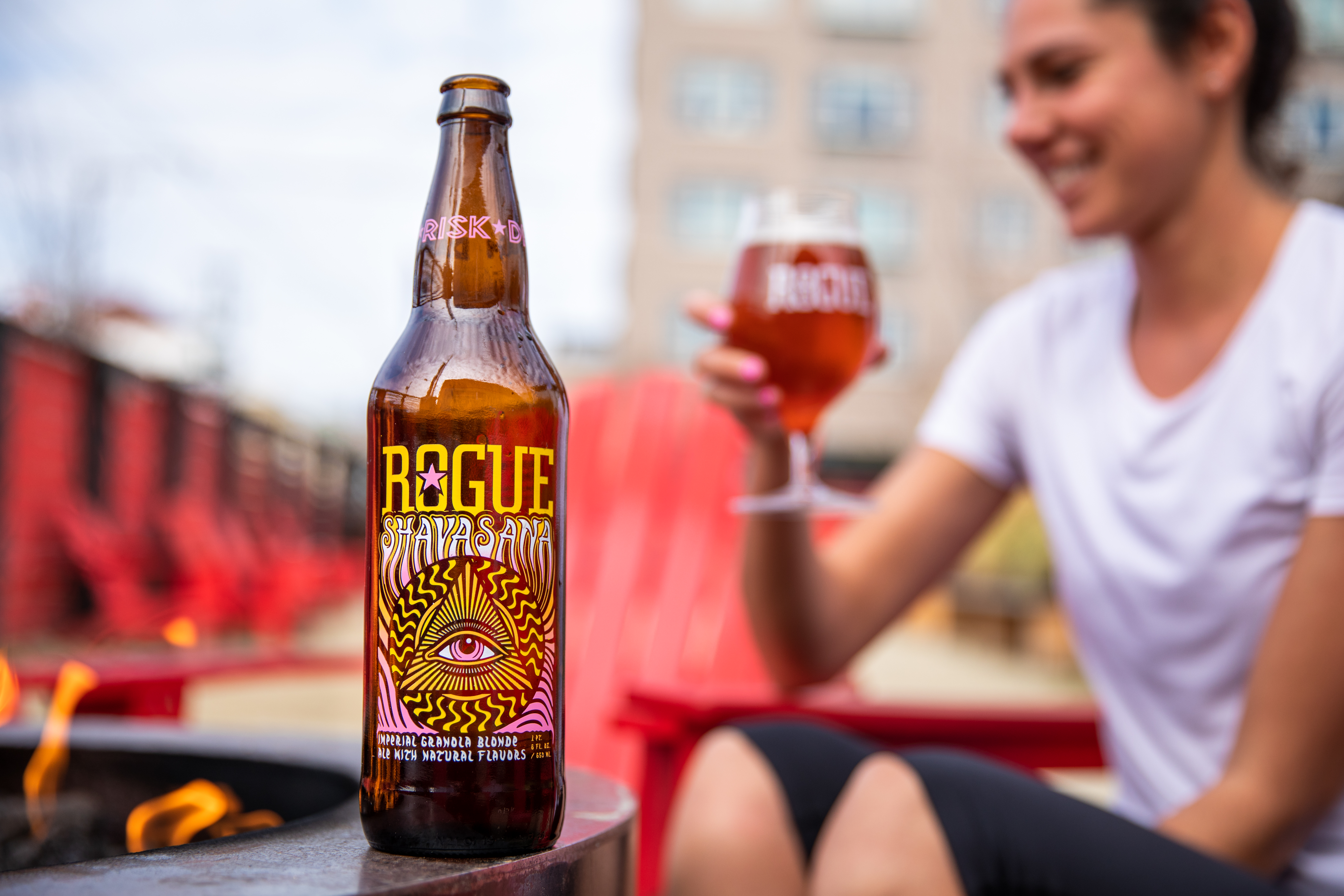 Inspired by the yoga term of Shavasana that means lying on your back as your arms and legs are spread at 45 degrees while your eyes are shut with long and deep breathes is what has led to the latest beer release from Rogue Ales & Spirits.
Arriving in the marketplace during the month of March is the new Imperial Granola Blonde Ale from Rogue Ales. As the name states, this beer is brewed with granola plus coconut and sweet oats. Rogue is promoting this beer as a "cool-down beer, one to savor with a friend after an intense workout or a stressful day".
"Life is a balancing act and we're all about honoring that balance," says Rogue President, Dharma Tamm, in a statement. "So we brewed a beer to do just that. Shavasana is the relaxation pose often performed at the end of a yoga class to rejuvenate the body, mind and spirit. Just as Shavasana helps you relax and restore after the twists and turns of a yoga class, Shavasana Granola Blonde Ale can help you relax and restore after the twists and turns of life."
Shavasana Imperial Granola Blonde Ale Stats:
Description: This imperial blonde ale features delicious, subtle spice flavors along with granola, coconut, and sweet oats making it the perfect cool down beer.
Ingredients: 2-row malt, naked oats, Crystal hops, Pacman yeast, free range coastal water, granola, coconut, tea, honey
Style: Imperial Granola Blonde Ale
ABV: 8.0%
IBU: 13
Packaging: 22-ounce bottles, draft
Availability: March – June
Use the Rogue Ales Beer Finder to locate Shavasana Imperial Granola Blonde Ale or any other beer from its portfolio.