10th Annual Cider Summit Portland returns To The Fields Park in June 2022
|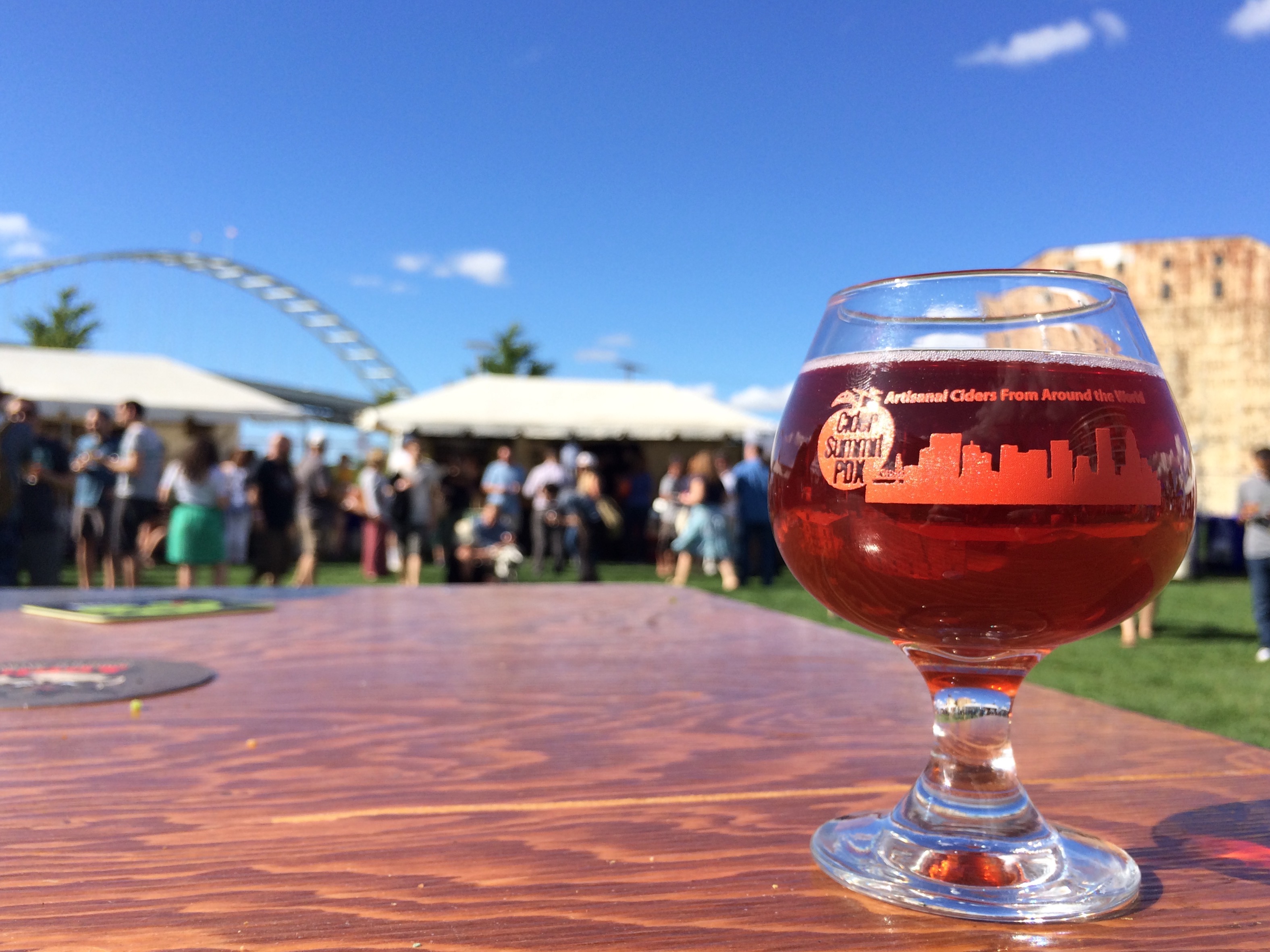 Cider fans of Portland will have Cider Summit Portland to look forward to this year as the festival that has been placed on pause for the past few years returns in early June. Oregon's largest cider tasting festival returns to celebrate in-person from June 10 – 11, 2022 at The Fields Park, 1099 NW Overton St. in Portland's Pearl District.
The 2022 edition of Cider Summit returns to an in-person celebration in Portland after two years of virtual events. Attendees will enjoy a tasting selection of over 150 hard ciders from the industry's leading cidermakers, many of whom will be on hand to guide guests through the available lineup during the two-day event.
"There is nothing like getting together—in person!—with friends and enjoying great cider in the fresh air," said festival founder Alan Shapiro. "I am so excited to announce the return of Cider Summit to The Fields Park. After two years away, I think it will be a wonderful celebration of our local cider community!"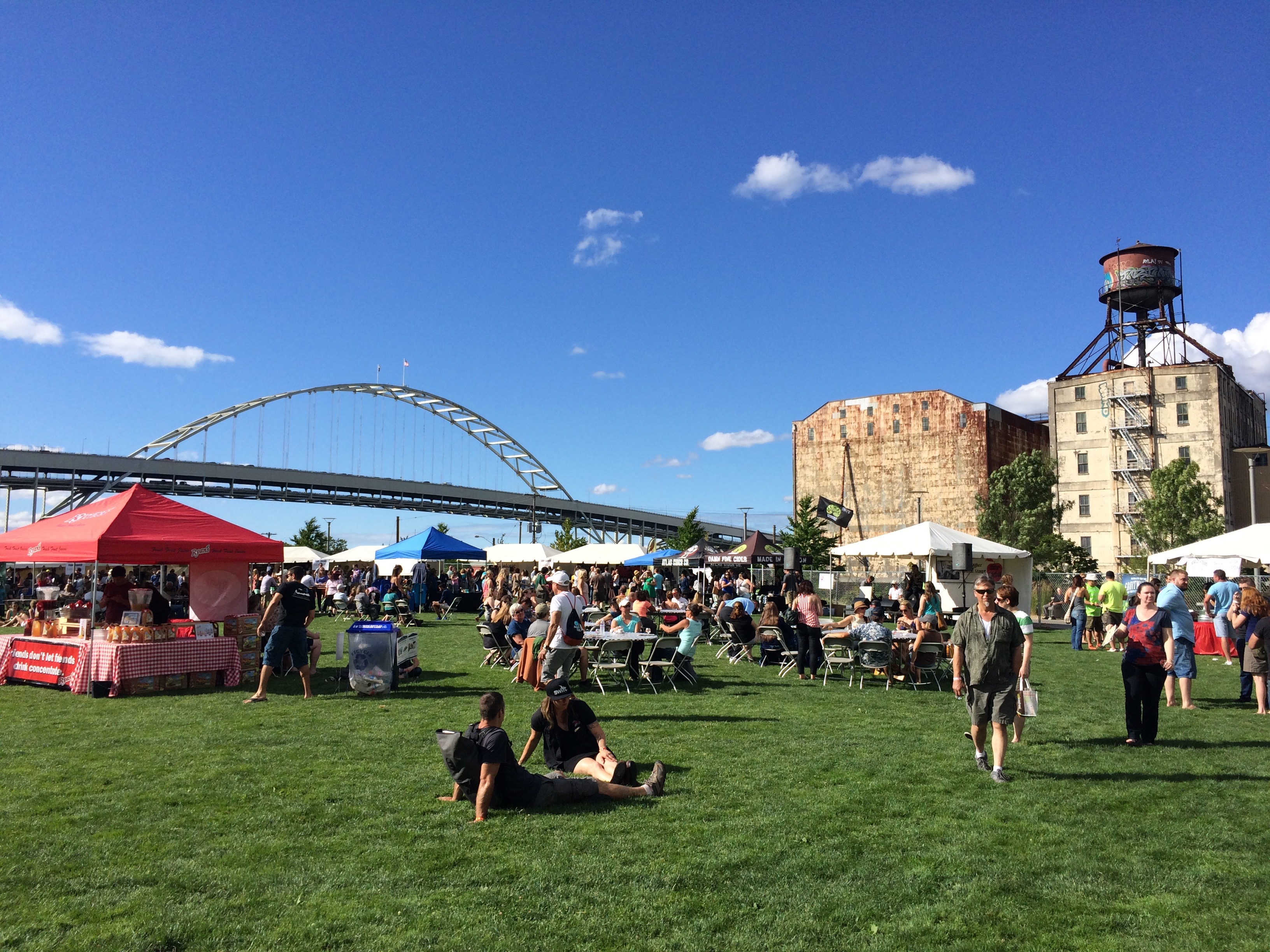 Event hours are Friday, June 10, from 3pm to 8pm (a VIP session allows early entry at 2pm) and Saturday, June 11, from Noon to 5pm. The last pour is 15 minutes prior to the close of each day's session.
According to festival organizers, hard cider continues to be a fast-growing alcoholic beverage category in the United States, with sales increasing from $44 million in 2008 to $506 million in 2018. Sales continue to increase, growing 4.5% over the last two years, with regional ciders growing at an even stronger clip, increasing 11%.
In addition to cider tasting, Cider Summit Portland will also feature: live music from several of Portland's top blues artists; a dog lounge co-hosted by Portland Pet Food and DoveLewis; a fruit spirits and cider cocktail lounge; a harvest cider pavilion showcasing traditional cidermaking from the orchard; and an on-site retail store featuring select cider bottles and cans to go along with event merchandise. Several food vendors will also have food available for purchase and sampling.
A selection of cidermakers will also participate in the sixth annual Oregon Fruit Products Fruit Cider Challenge, creating specialty pilot batch fruit ciders using Oregon Fruit Products puree. Attendees vote for their favorite cider via text, and the winners are announced at the conclusion of the event on Saturday.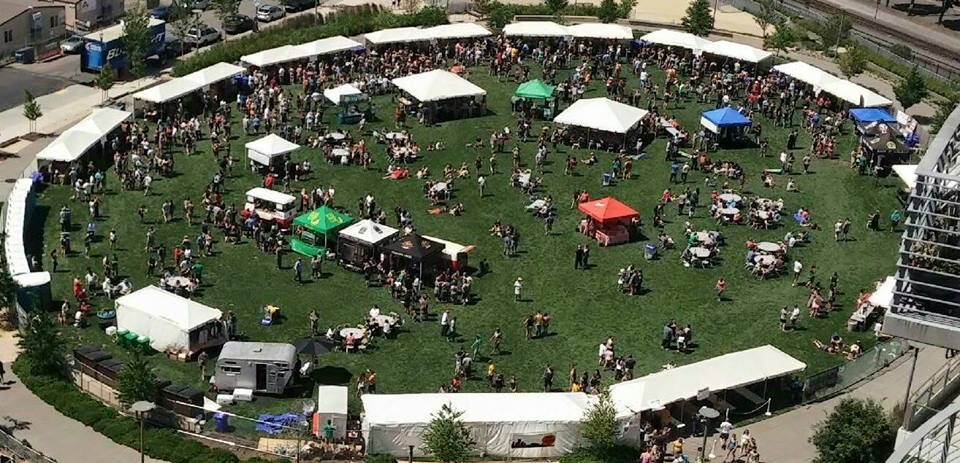 Event tickets are on sale now at http://www.cidersummit.com; discounted tickets are available through April 30. General admission tickets include a souvenir tasting glass and 12 tasting tickets, and cost $25 if purchased before May 1; $30 if purchased between May 1 and June 9; and $40 at the gate. VIP tickets include a souvenir tasting glass, 16 tasting tickets, and one-hour-early admission on opening day, and cost $35 if purchased before May 1, and $40 if purchased between May 1 and June 9. Quantities are limited and may run out. Designated driver tickets are available for $5 only at the gate and include a bottle of water. Minors are not allowed at the festival.
Cider samples cost one ticket per taste, with additional tasting tickets available onsite. All tickets allow re-entry on Friday and Saturday with an attached wristband and the current year's tasting glass.
Participating Cider Producers by Table Number:
1. 19 Acres (OR)
2. Artifact Cider (MA)
3. Artisanal Imports (France & England)
4. Bandon Rain (OR)
5. Bauman's Cider & Kristof Farms (OR)
6. Bend Cider (OR)
7. Bull Run Cider (OR)
8. Seven Seeds Seidr (OR)
9. Ciders of Spain (Spain)
10. Finnriver Farm & Cidery (WA)
11. Goat Rock Cider (CA)
12. Hemly Cider (CA)
13. Helvetia Cider (OR)
14. Idol Cider House (OR)
15. Incline Cider (WA)
16. La Familia Cider (OR)
17. Locust Cider (WA)
18. Milowslawski Perry (Poland)
19. Reverend Nat's Hard Cider (OR)
20. New West (OR)
21. Salt Creek Cider House (OR)
22. Swift Cider (OR)
23. Winesellers, Ltd.(France & England)
24. NWCA Cider Club (ID-OR-MT-WA)
25. Portland Cider Collaborations (OR)
26. Portland Cider Co. (OR)
27. 2 Towns Ciderhouse (OR)
28. 12 Bridge Ciderworks (OR)
29. Avid Cider (OR)
30. Schilling Cider (WA)
31. Samuel Smith's (England)
32. Seattle Cider Co. (WA)
33. Tieton Cider Works (WA)
Cider Cocktail, Spirits & Other
34. 503 Distilling (OR)
35. Craftwell Cocktails & Nectar Creek Mead (OR)
36. Divine Distillers (OR)
37. McMenamins Edgefield Cider & Spirits (OR)
38. Ruzzo (OR)
Heritage Cider Pavilion
39. Double Mountain Brewery and Cidery (OR)
40. Peak Light Cider Co. (OR)
41. Raw Cider (OR)
42. Sea Cider Farm and Ciderhouse (BC)
43. WildCraft Cider Works (OR)
Please note – product selections may be subject to change due to unexpected availability issues.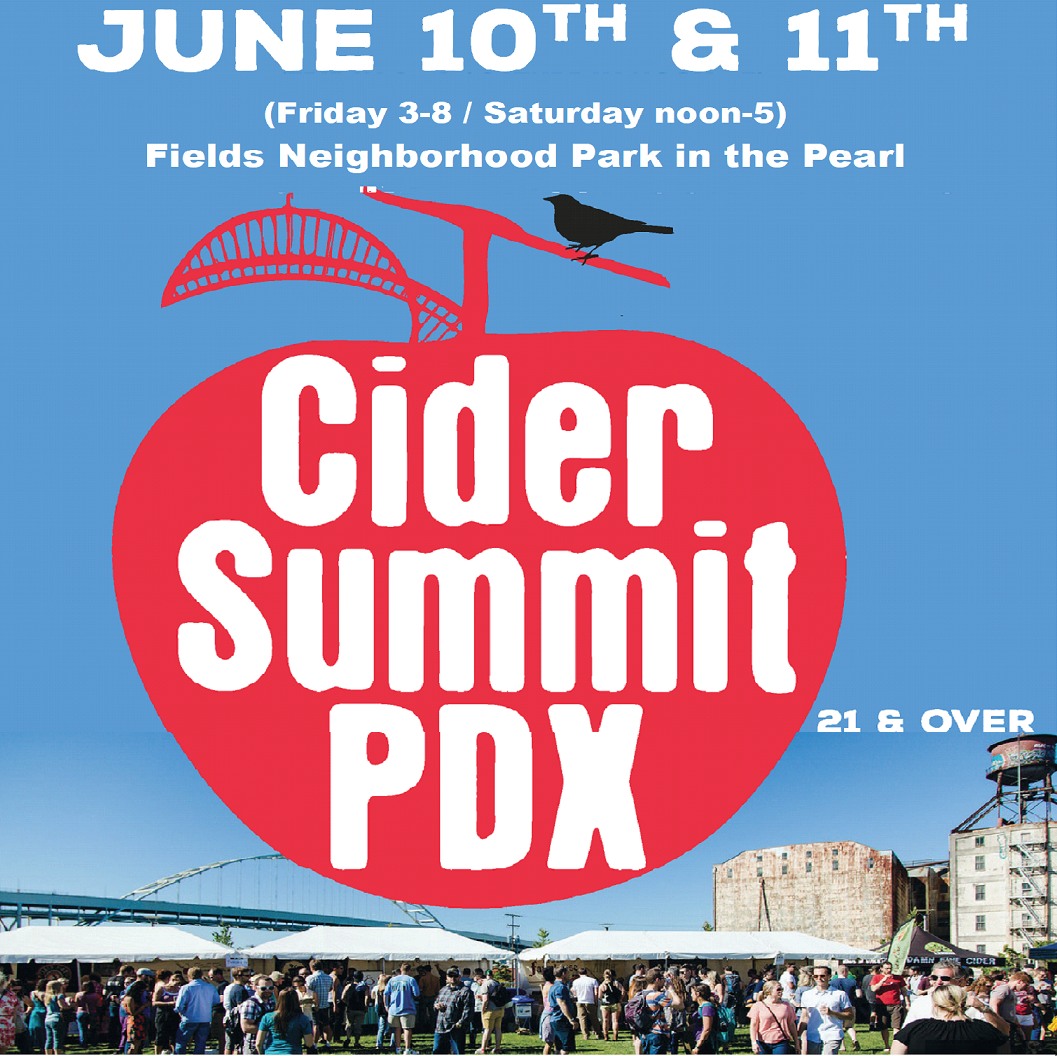 Cider Summit Portland sponsors include Cider Bite Cider House, Oregon Fruit Products, Portland Pet Food Co., Canopy by Hilton Hotel and Maletis Beverage. Media partners include iHeartMedia, Portland Mercury, and CIDERCRAFT Magazine.
The event is a benefit for Cascade Blues Association, Northwest Cider Association, DoveLewis Emergency Pet Hospital, Red Cross Ukraine Emergency Appeal and The Institute for Myeloma & Bone Cancer Research.
For more information, visit CiderSummit.com and follow @CiderSummit on social media, hashtag #CiderSummitPDX.