Cider Riot! La Luna Barrel Aged Cider Release Party
|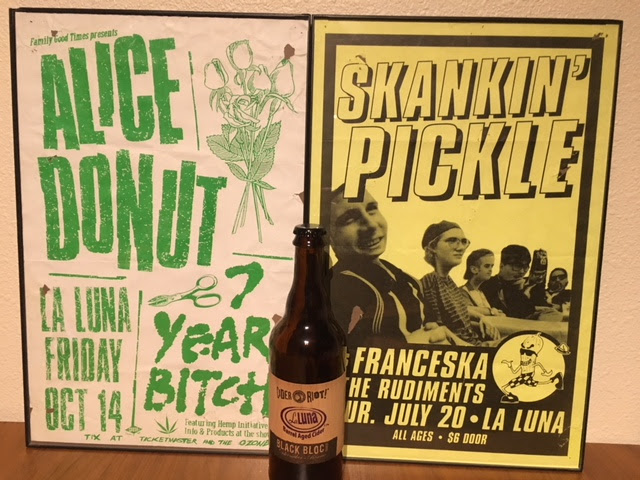 Cider Riot! will salute Old Portland when it releases La Luna Barrel Aged Cider, a tribute to La Luna, the former Portland music venue from the 1990s.
Back in the day, Cider Riot!'s founder Abram Goldman-Armstrong spent many evenings in the former music club. There he interviewed bands when he wrote for his fanzine, Hector's Bag of Fish. This new release from Cider Riot! is a tribute to the legendary music club that was located a few blocks from the Cider Riot! Cidery & Pub.
La Luna Barrel-Aged Cider is described as a dry English style cider with layers of oak and apple tannin, and a depth and complexity enhanced by nine months in American and French oak barrels.
Be the first to try La Luna Barrel Aged Cider today, Friday July 20th from 4:00-6:00pm as Cider Riot! will host the La Luna Barrel Aged Cider Release Party at its pub in NE Portland. Bottles of this limited release will be available to go, and it will be on tap for a limited time in the pub.
Cider Riot!
807 NE Couch St
Portland, OR  97232