Willie's Superbrew Re-Launches Better For You Hard Seltzer
|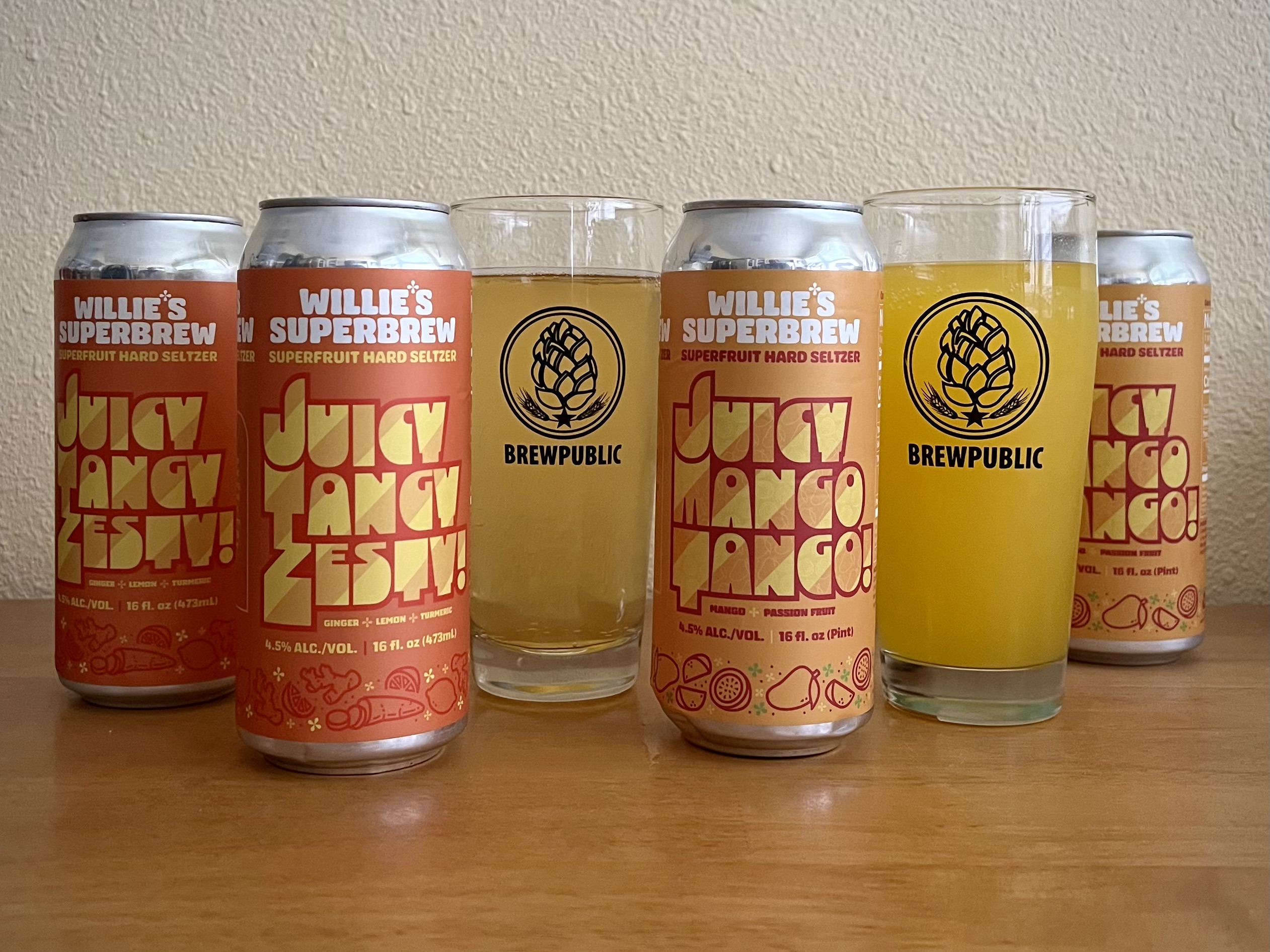 With its roots in New England, Willie's Superbrew has recently re-launched its unique and flavorful had seltzers along the East Coast. Now hitting the market in this area of the country are two flavors – Juicy Mango Tango and Juicy Tangy Zesty.
Prior to the beverage maker's re-launch, Willie's Superbrew has hired industry veteran Mark Hegedus as its Chief Executive Officer. Prior to joining Willie's Superbrew, Hegedus spent time in leadership positions at Untitled Art, Founders, Magic Hat, ABI's Craft Collective, and Red Bull. It's a perfect background for this line of hard seltzers that are a bit unique to the category!
"I am thrilled to join the Willie's Superbrew team and to lead this exciting venture," said Hegedus, in a press release. "I truly believe that Willie's Superbrew has what it takes to stand out in the market today and to become an iconic product in the space."
The return of Willie's Superbrew brings two flavors and a beverage that is bit more complex than your average hard seltzer. Both flavors – Juicy Mango Tango and Juicy Tangy Zesty – are made with real fruit and are gluten-free and vegan. Each beverage sits at a sessionable 4.5% ABV and 150 – 160 calories per 16oz can.
So what exactly is a superbrew? According to Willie's Superbrew's website, "A superbrew defies the normal beverage boundaries and offers a full and layered taste with every sip. Our award-winning recipes combine the very best care and complexity of craft beer, crisp tang of fermented kombucha, and fizzy effervescence of hard seltzer in one beverage."
Juicy Tangy Zesty is an award-winning ginger-lemon hard seltzer with a dash of turmeric. This flavor profile brings forth one that is reminiscent of a kombucha. There's plenty of ginger in this one that compliments the juice and turmeric quite nicely. It also paired nicely with a dram of whiskey!
When it comes to the other flavor, Juicy Mango Tango, fresh tropical fruit takes over your senses. This one is made with 7% fruit juice and it shows. It also works nicely in the morning with a bit of sparkling wine for a fantastic mimosa!
"We are excited to bring Willie's Superbrew back to the market," said Willie's Superbrew Board Member Marcia Hooper. "Willie's Superbrews are always made with real fruit and brewed with care and the time needed to develop their layered and full flavor. Superbrews remain gluten-free and lower in calories and sugar than many other hard seltzers on the market. Superbrews offers consumers a unique liquid with unmatched quality."
Willie's Superbrew is available in several New England states, with plans for rapid expansion to other east coast markets throughout this year. For more information about Willie's Superbrew and its Juicy Tangy Zesty and Juicy Mango Tango beverages, visit www.superbrew.com.