BrewDog Announces the Release of the 2021 BrewDog Advent Calendar
|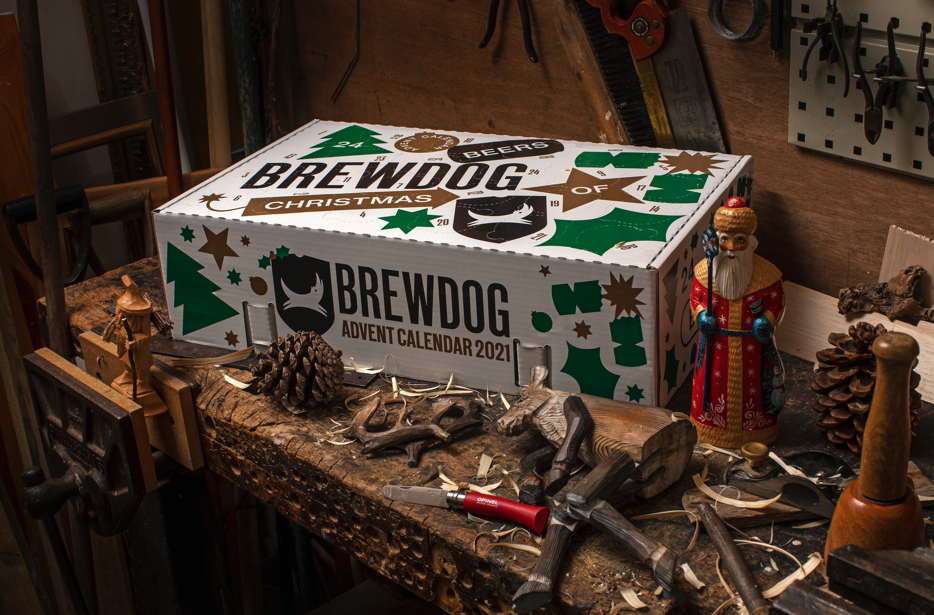 In time for the upcoming 2021 holiday season, BrewDog has announce the upcoming release of its 2021 BrewDog Advent Calendar with 21 beers and 3 hard seltzers.
From perusing the BrewDog Advent Calendar this upcoming Christmas season, beer fans can discover the best beverages that BrewDog offers, all in one box! Unwrap 24 liquid ornaments including 8 box exclusives and several 2021 new releases.
The 2021 BrewDog Advent Calendar can be pre-ordered for $89.99 with free shipping by clicking here. Last year's advent calendar sold out in mere days, so pre-order yours today. This special box of 24 cans will ship in mid-November and can only ship to the following states: DC, KY, NE, ND, NH, OH, OR, PA, VA, VT.
If you're interested in taking a look at the 24 beverages inside each BrewDog Advent Calendar, here's a rundown…
HEADLESS HONCHO* – HORCHATA STOUT
MINT HUMBUG* – MINT CHOCO CHIP STOUT
COCONUT CRACKER* – COCONUT STOUT
GANACHE PIT* – CHOCOLATE & CHERRY STOUT
HOLY TRIPEL* – BELGIAN-STYLE TRIPEL
GRANDPA SMITH* – MULLED HARD CIDER
HAZY JANE MANGO – MANGO NEW ENGLAND STYLE IPA
HAZY JANE PEACH – PEACH NEW ENGLISH STYLE IPA
HOPPY CHRISTMAS – CHRISTMAS IPA
DOUBLE CAKE – MARSHMALLOW & CHOCOLATE STOUT
CLEAN & PRESS ORANGE GINGER* – ORANGE GINGER HARD SELTZER
CLEAN & PRESS WINTER SPICE* – CRANBERRY SPICE HARD SELTZER
HELLCAT – INDIA PALE LAGER
LIGHT SPEED – HAZY IPA
ELVIS JUICE – GRAPEFRUIT INFUSED IPA
HAZY JANE – NEW ENGLAND IPA
DOUBLE PUNK – IMPERIAL IPA
LOST LAGER – PLANET FIRST LAGER
CLOCKWORK TANGERINE – TANGERINE INFUSED IPA
CANNON BLAST – PALE ALE
PUNK IPA – POST MODERN CLASSIC
JET BLACK HEART – VANILLA OATMEAL MILK STOUT
JET BLACK HEART ESPRESSO – OATMEAL MILK STOUT
PINEAPPLE PUNCH – HARD PINEAPPLE CIDER
* designates a BrewDog Advent Calendar Exclusive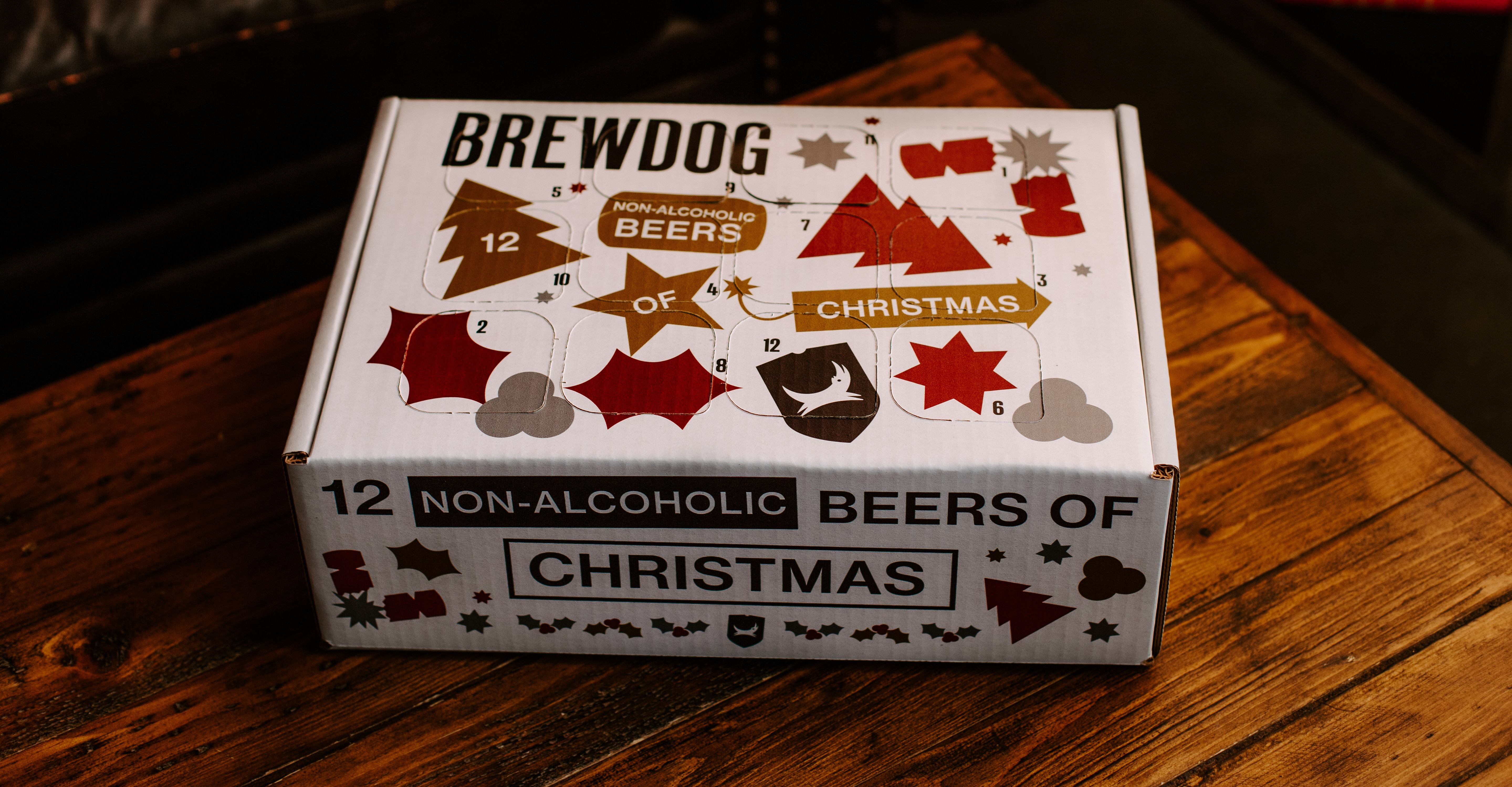 And for those that do not want the alcohol, BrewDog is also set to offer a special non-alcoholic beer box this holiday season. Look for the 12 Non-Alcoholic Beers of Christmas to go on sale soon. Want to be the first to get your hands on it? Text 'BrewDog' to 34794 to sign-up for SMS alerts.