Founders Brewing Sponsors New York Yacht Club American Magic
|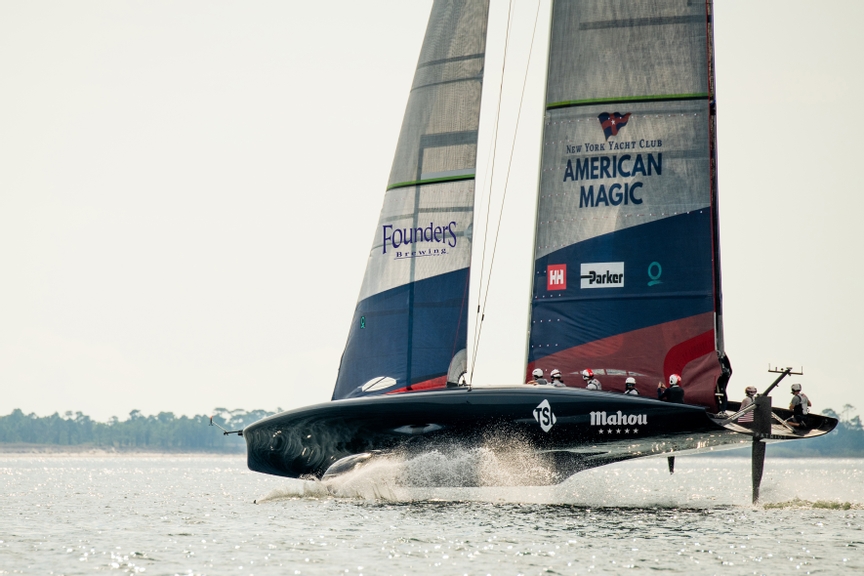 When the 37th America's Cup returns from August – October 2024, the New York Yacht Club will have a new sponsor with Founders Brewing. Owned by Spanish brewer Mahou Group, Founders Brewing will see its name on the sail of the New York Yacht Club American Magic. This boat will be the U.S. challenger for the 37th America's Cup that takes place in Barcelona for the first time ever in its return to Spain after 14 years.
The America's Cup, as the pinnacle of sailing, is the oldest international sporting trophy, representing one of the most challenging sporting endeavors. It holds a storied history, with the New York Yacht Club.
In the past, Founder has had marketing agreements with a few U.S. based sports teams such as the NHL's Detroit Red Wings, the NBA G-League's the Grand Rapids Gold, MiLB's West Michigan Whitecaps, and University of Michigan Athletics. However, this new agreement will be the brewery's first foray into international sports competition.
"The 37th America's Cup is a chance to celebrate the connection between our Spanish and American entities and link the Great Lakes with the Mediterranean Sea," said Elton Andres Knight, Mahou USA's CEO. "Working together to sponsor American Magic is a milestone in how Mahou Group and Mahou USA will keep building on the incredible foundation of these craft breweries, break new ground together, and introduce more people to our beloved and awarded beers."
"We're excited to partner with Mahou USA and the iconic Founders brand. This marks another significant step forward for American Magic and our mission to grow the sport of sailing," said Mike Cazer, CEO NYYC American Magic. "We know the incredible support that Mahou Group brings through its presence in the U.S. and Spain, and we look forward to partnering on this incredible journey."
Mahou Group's partnership with American Magic will provide Founders with digital fan activations, exclusive content, customer-facing promotions, hospitality, pouring opportunities, and American Magic-themed parades and watch parties.
Mahou Group will sponsor American Magic in the 37th America's Cup, the Women's America's Cup, and the Youth America's Cup; these last two categories will compete for the first time in the next edition of the America's Cup, providing a platform to showcase the skills and talent of these groups.
The Official Opening Ceremony of the 37th America's Cup will be held in Barcelona on August 22, 2024. After that, the Final Preliminary Event and the Challenger Selection Series will follow, leading up to the America's Cup Match starting on October 12, 2024. The Challenger Selections Series will determine which team will face the Defender Team New Zealand in the America's Cup Match.