2015 Feast Portland Preview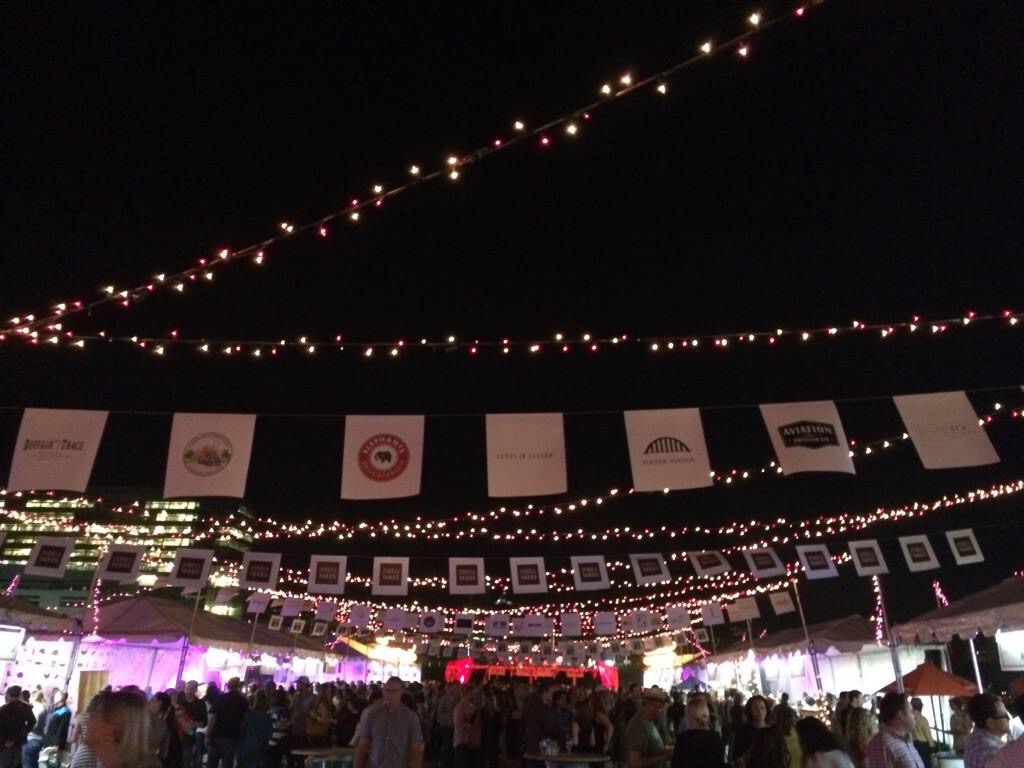 The culinary scene here in Portland continues to explode and the rest of the nation continues to notice. Our foodie scene will be the center of attention in a few weeks when Feast Portland returns as the premier food and drink festival of the Pacific Northwest from September 17th through 20th all across Portland.
Now in its fourth year, Mike Thelin and Carrie Welch founded Feast Portland. The duo's mission is to showcase Portland's diverse food scene and most importantly donating net proceeds towards ending childhood hunger in Oregon and around the country through Partners for a Hunger-Free Oregon and Share Our Strength's No Kid Hungry campaign. Since its inception, Feast has donated more than $162,000 to these deserving organizations dedicated to making childhood hunger history.
Feast Portland goes beyond just food as the event also showcases many of the alcoholic beverages that Oregon is home to including craft beer, spirits and wine. There are events that attract a diverse cross section of the scene. It's a way to celebrate the phenomenal bounty that is created here in Oregon.
The event that exemplifies this most is the Oregon Bounty Grand Tasting that takes place on Friday, September 18 and Saturday, September 19. For a ticket price of $60.00 this includes unlimited samplings of artisan cheeses, fresh berry pies, chocolates, and other delightful food with ingredients from within Oregon. Attendees will also receive unlimited tastings of some of the state's top wineries, more than a dozen breweries, Oregon ciders plus world-class showings, samplings and gadgetry by some of the most important names in the food world. Feast transforms Portland's "Living Room", Pioneer Courthouse Square, into Portland's "Dining Room" for two days in the heart of downtown. Plus ticket holders will also receive a one-year subscription to Portland Monthly Magazine.
Widmer Brothers Brewing will once again be the beer sponsor of Feast Portland. However, this year the brewery got creative and is offering up four different Feast Portland beers all brewed with a different collaborator. Widmer Brothers brewed small batch beers with Andy Ricker of Pok Pok; Aaron Franklin of Franklin Barbecue; Stumptown Coffee; and Prosciutto di Parma USA. Here's run down on each of the four beers.
Rauch und Kirschen
Helles Lager brewed with 10 pounds of cherries smoked by Aaron Franklin in Austin
Missing Legs Saison
Belgian Style Farmhouse Ale brewed with Grains of Paradise
El Injerto Coffee Pale
American Style Pale Ale brewed with Guatemalan Finca el Injerto Bourbon coffee from Stumptown Roasters and dry hopped with Eureka hops
Som O Grapefruit Radler
Helles lager blended with the house-made soda using Pok Pok Grapefruit Som Drinking Vinegar
Many of the Feast Portland events have sold out including the two of the premiere events, Friday evening's Night Market at Zidell Yards and Saturday evening's Smoked! at The Fields Neighborhood Park. We were fortunate enough to attend the Night Market last year from assisting a local brewery out in pouring its beers.
However if one truly wants to attend these two events there are still available tickets for The Package at $530 per package. For those willing to spend a little bit more money to attend Feast Portland's premiere events, The Package delivers with the following:
One pass to the Sandwich Invitational
One pass to Friday and Saturday at the Oregon Bounty Grand Tasting
One pass to the Night Market
One pass to Smoked!
One pass to Brunch Village
Below are the Feast Portland 2015 events that tickets still remain available for.
Widmer Brothers Brewing Sandwich Invitational presented by Dave's Killer Bread
Thursday, Sept. 17th, 6pm-9pm
Drink Tank Presented by Imbibe
Friday, Sept. 18th and Saturday, Sept. 19th, various times
Oregon Bounty Grand Tasting presented by Alaska Airlines
Friday, Sept. 18th, 1pm-5pm
Saturday, Sept. 19th, 12pm-5pm
Tillamook Brunch Village Presented by Alaska Airlines Visa Signature Card
Sunday, Sept. 20th, 11am-2pm
Tickets are selling fast so come see why Feast Portland has been ranked one of the top food events in all of North America. Be sure to follow and interact with Feast Portland on Instagram, Twitter and Facebook, and use the official festival hashtag, #FeastPDX.
About The Author
DJ
D.J. is a Portland, Oregon based writer that spent his formative years in the Midwest. With over 25 years under his belt of drinking beer at festivals across America and the world, he has developed a strong appreciation and understanding of craft beer and the industry that surrounds it. He can be found in any of the great breweries or beer bars that make Portland the best beer city in the world. His writing can also be found in the archives of Northwest Brewing News and can be followed on Twitter and Instagram at @hopapalooza.