Burgerville Serves Up a Hopyard Cheddar Burger
|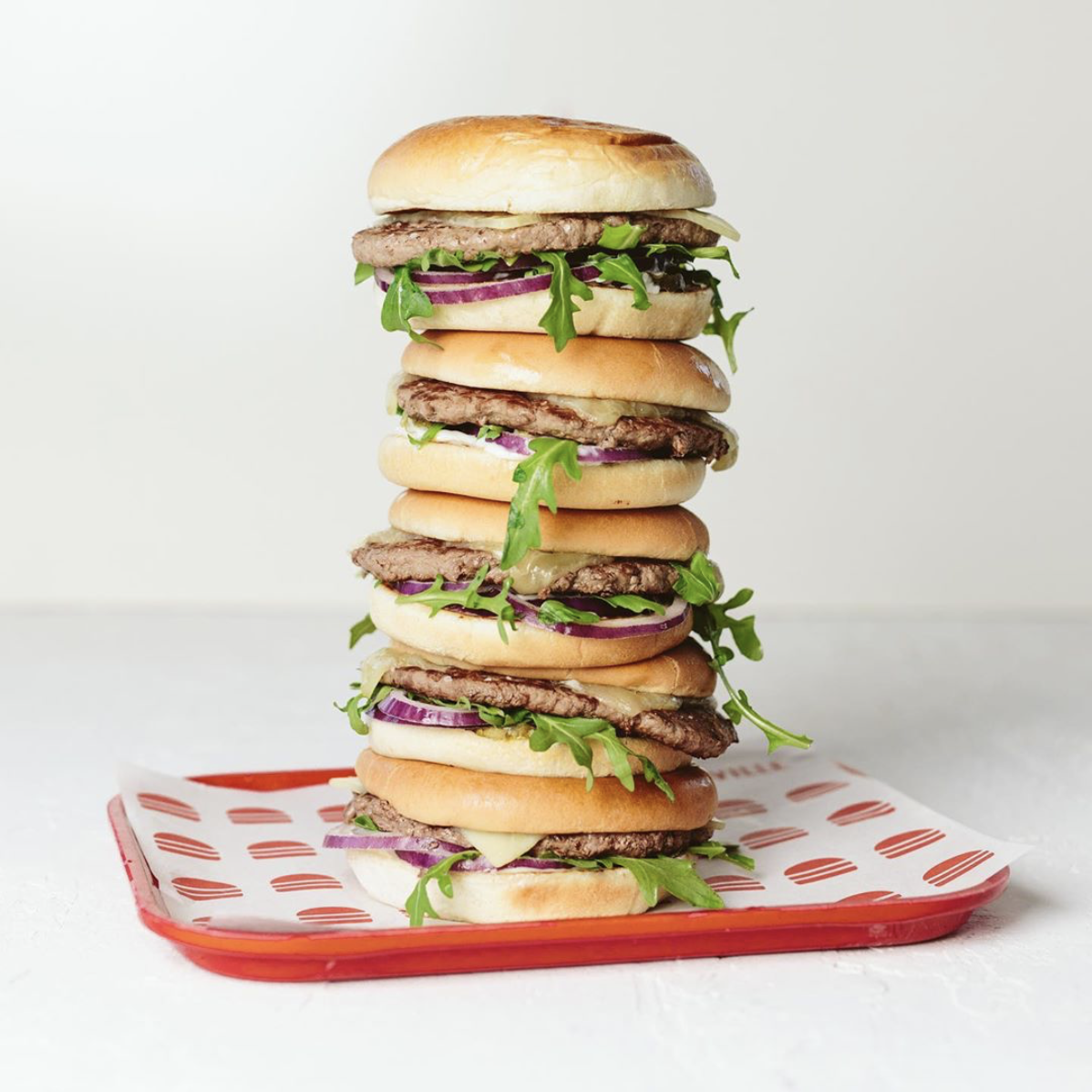 To close out winter, Burgerville gets creative and on a burger that's perfect for fans of craft beer. Earlier this month, Burgerville began serving its new Hopyard Cheddar Burger as part of its seasonal menu.
This new Hopyard Cheddar Burger features a cheese that is made with hop petals. Rogue Creamery makes its organic Hopyard Cheddar using fresh hop petals from Rogue Ales' grown Freedom Hops. The hops are then added to their whole milk cheddar that's made with Organic cow's milk and is aged for over 30 days. This unique addition of hop petals provides the cheese with a herbaceous, floral, and bitter aroma. The flavor  of the cheese is gently bitter, with sweet brown butter, hazelnut, and buttermilk notes. The Hopyard Cheddar Burger is then topped with mayo, red onion slices and arugula that completes the package for a burger that turns out the be quite satisfying for the price.
Hopyard Cheddar Burger will set one back $5.99 or $9.48 for the basket with fries and drink. The beef patty can be subbed out for a vegi-bean patty for an additional dollar.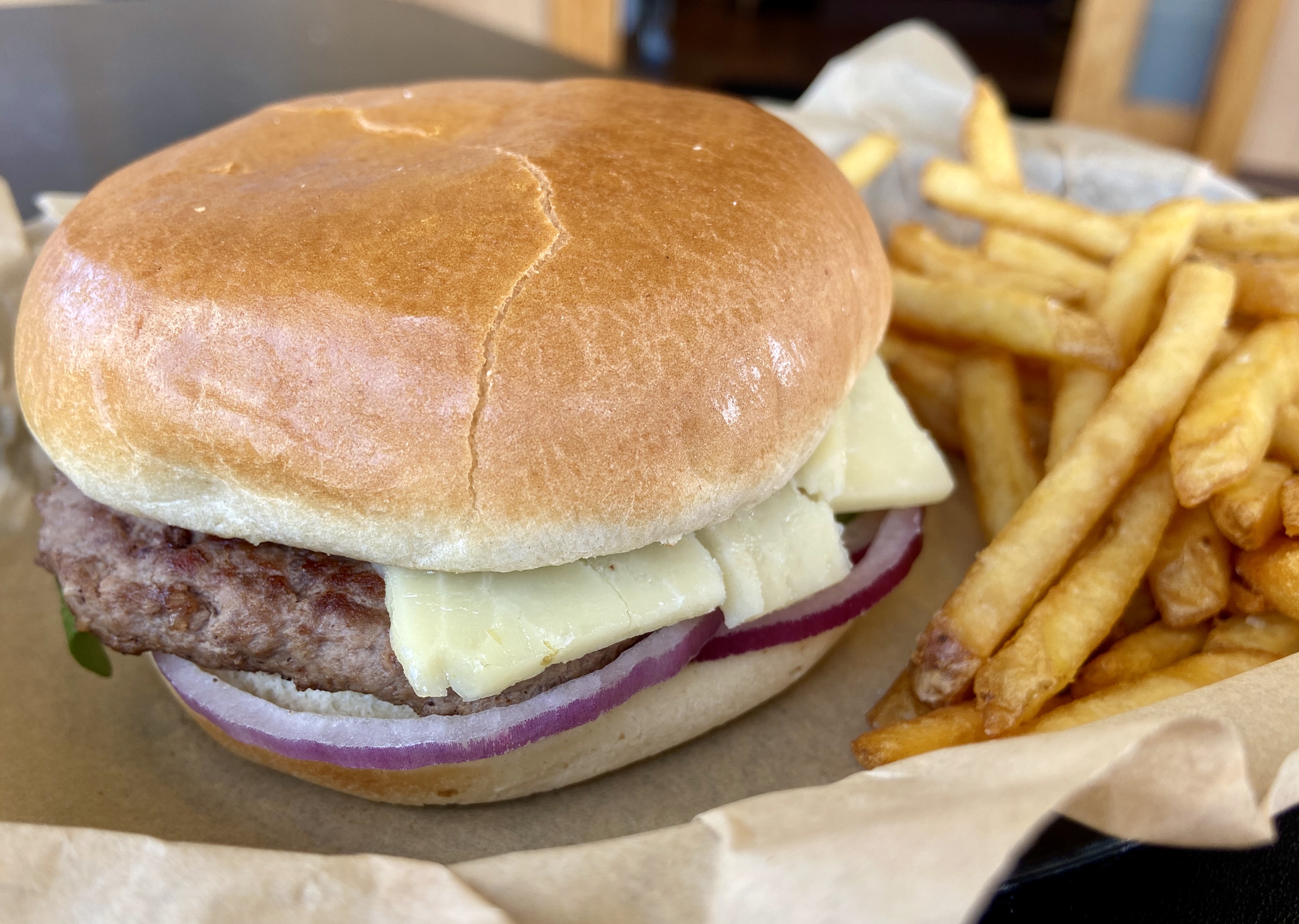 The limited run Hopyard Cheddar Burger will be available at Burgerville 42 locations until March 31st. To find a location near you in Northwest Oregon and Southwest Washington click here.