Hammer & Stitch Brewing TOASTS with HOSTS Virtual Beer and Food Tasting
|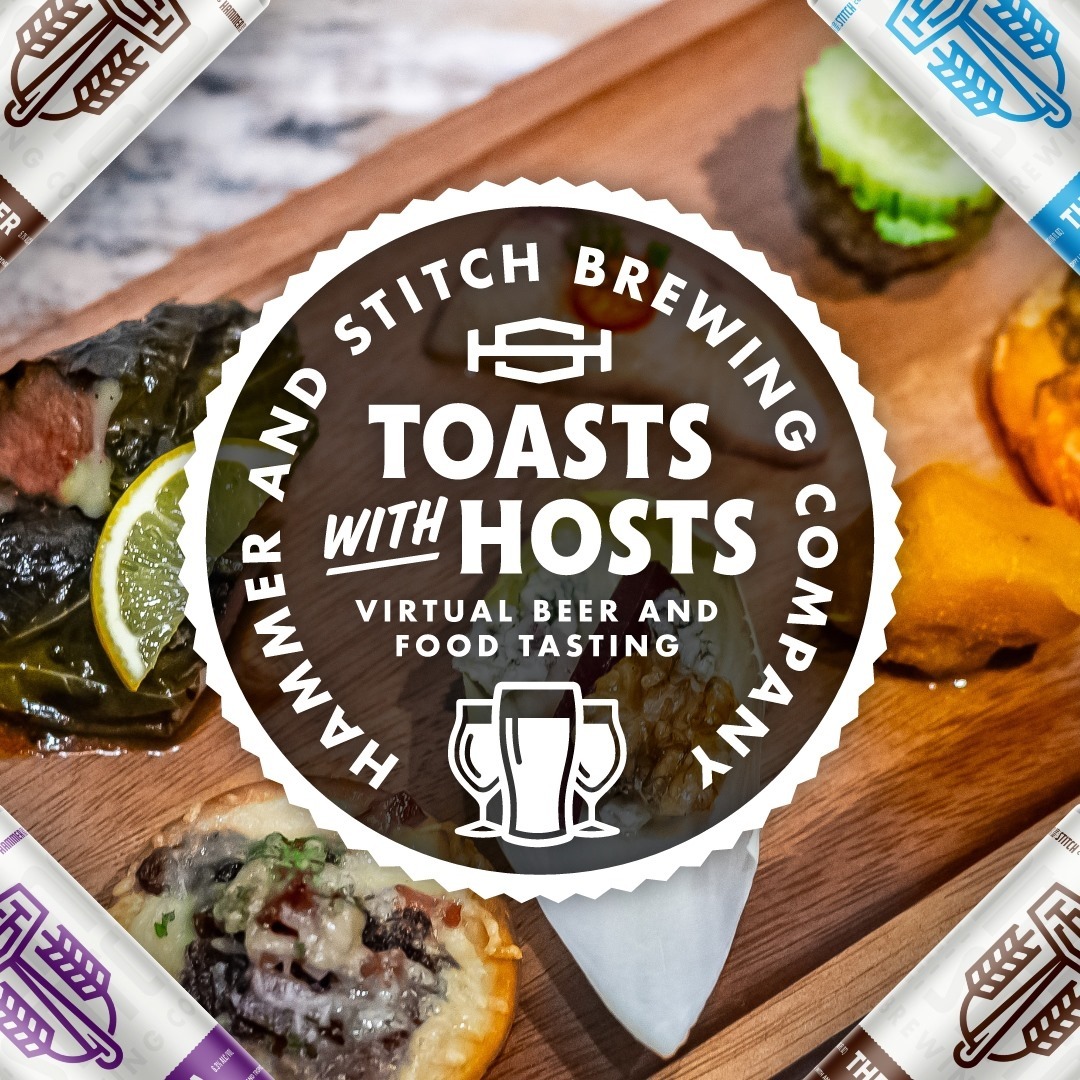 One thing we have missed over the course of the past year are attending beer and food pairing dinners. In ten days Hammer & Stitch Brewing will alleviate this longing as the brewery will partner with its in house kitchen, Grand Cru Hospitality, to host TOASTS with HOSTS Virtual Beer and Food Tasting.
Taking place on Saturday, March 13 in the socially distanced setting of your own home, TOASTS with HOSTS will bring together a take home beer and food pairing dinner. This dinner will be an interactive affair via Zoom that begins at 4:30pm. For its inaugural brewers' dinner, a team of four hosts will guide diners through the five food courses and six beers.
TOASTS with HOSTS will be led by Ben Dobler (Brewmaster/Co-Founder of Hammer & Stitch Brewing), Cam Murphy (Head Brewer at Hammer & Stitch Brewing), Alex Chong (Co-Owner of Grand Cru Hospitality), and Nicole Kasten (Beer Connections). The menu includes Grape Leaf-wrapped Leg of Lamb, Thai Meatball with Cucumber Salad, Roasted Eggplant and Grilled Shiitake Mushroom skewers.

Tickets to TOASTS with HOSTS are now on sale. Each ticket provides a 6-pack of Hammer & Stitch beers; five courses of generous bites per person; dessert; Zoom Webinar information; and a printed menu to follow along with the pairings. The cost for Toasts with Hosts is $75 and the ticket includes bites and beers for two people.
At checkout, choose the Tasting Menu or the Vegan Tasting Menu — each Menu serves two. If you want to sample all of the flavors, choose the Love All Styles Tasting Menu for one traditional Tasting Menu and one Vegan Menu.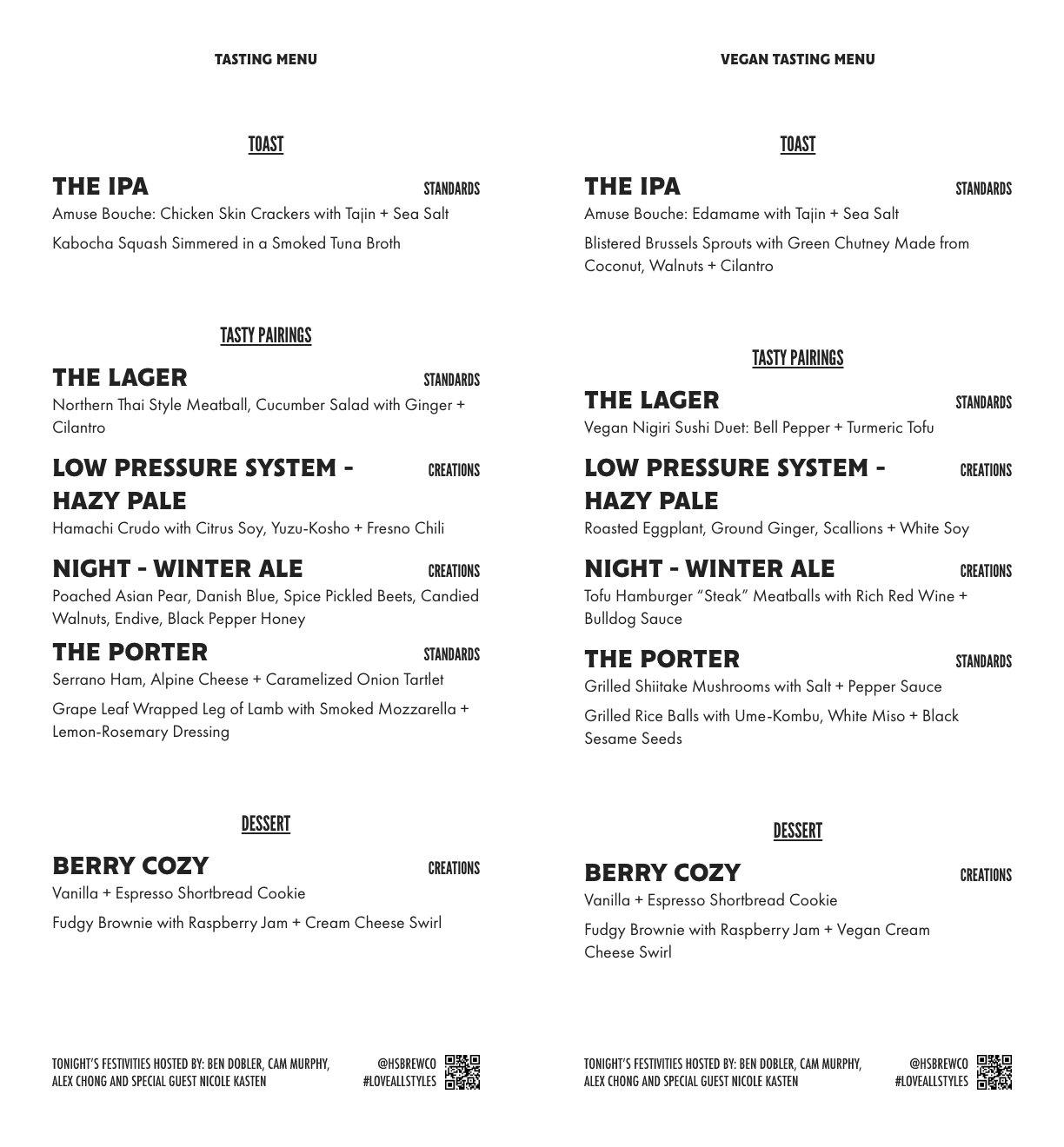 Plan to pick up your TOASTS with HOSTS Tasting Menus on Saturday, March 13 between 2:00-4:00pm at the brewery or at Grand Cru Hospitality in SW Portland. There are also a few slots for home delivery for an additional $20. Last day to order will be Thursday, March 11.