Heater Allen Cellar Z Brewery Dinner at Zupan's Markets
|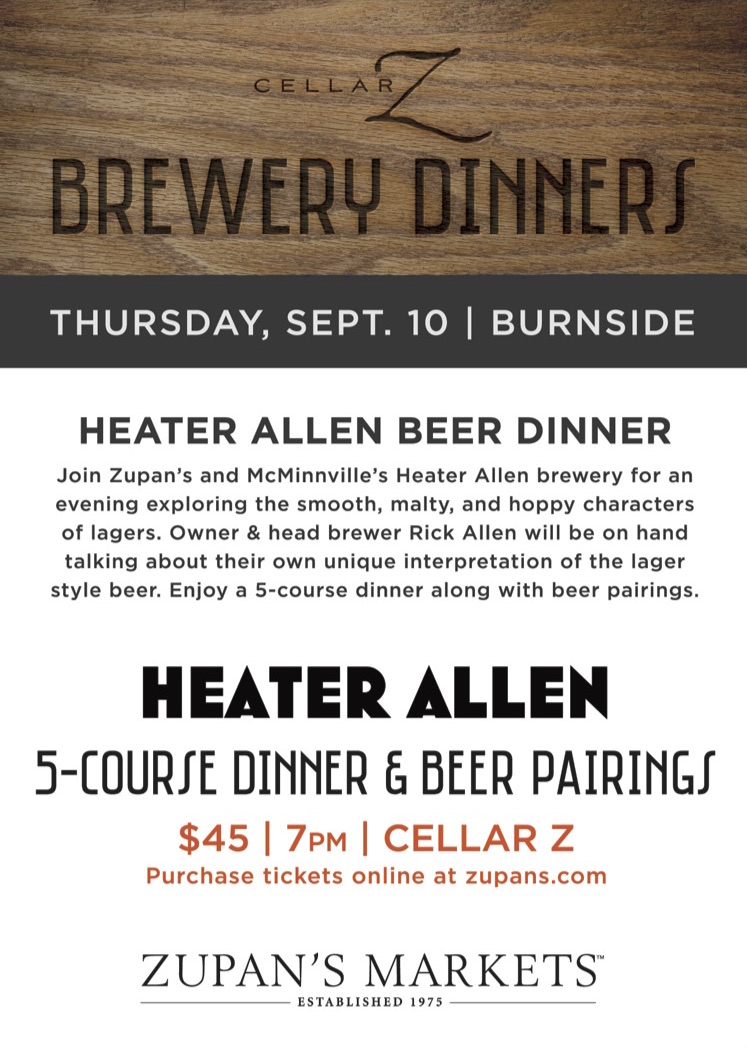 After this past weeks successful and extremely satisfying Cellar Z Brewery Dinner with Laguniats Brewing, Zupan's Markets announces its next dinner is scheduled for Thursday, September 10th. This Cellar Z Brewery Dinner will feature the beers of Heater Allen Brewing from McMinnville, Oregon.
This evening will showcase Heater Allen Brewing for an evening exploring the smooth, malty & hoppy characters of lagers. Owner and head brewer Rick Allen will be on hand talking about their own unique interpretation of the lager style beer. Enjoy a five course dinner along with beer pairings prepared by Zupan's chef Alex Bourgidu.
Dinner will be served at 7:00pm. Seating is limited and tickets are $45.00 and can be purchased by clicking here.
Zupan's Markets – Burnside
2340 W Burnside
Portland, OR
(503) 497-1088