Portland Mercury's Nacho Week 2023 Takes over Portland
|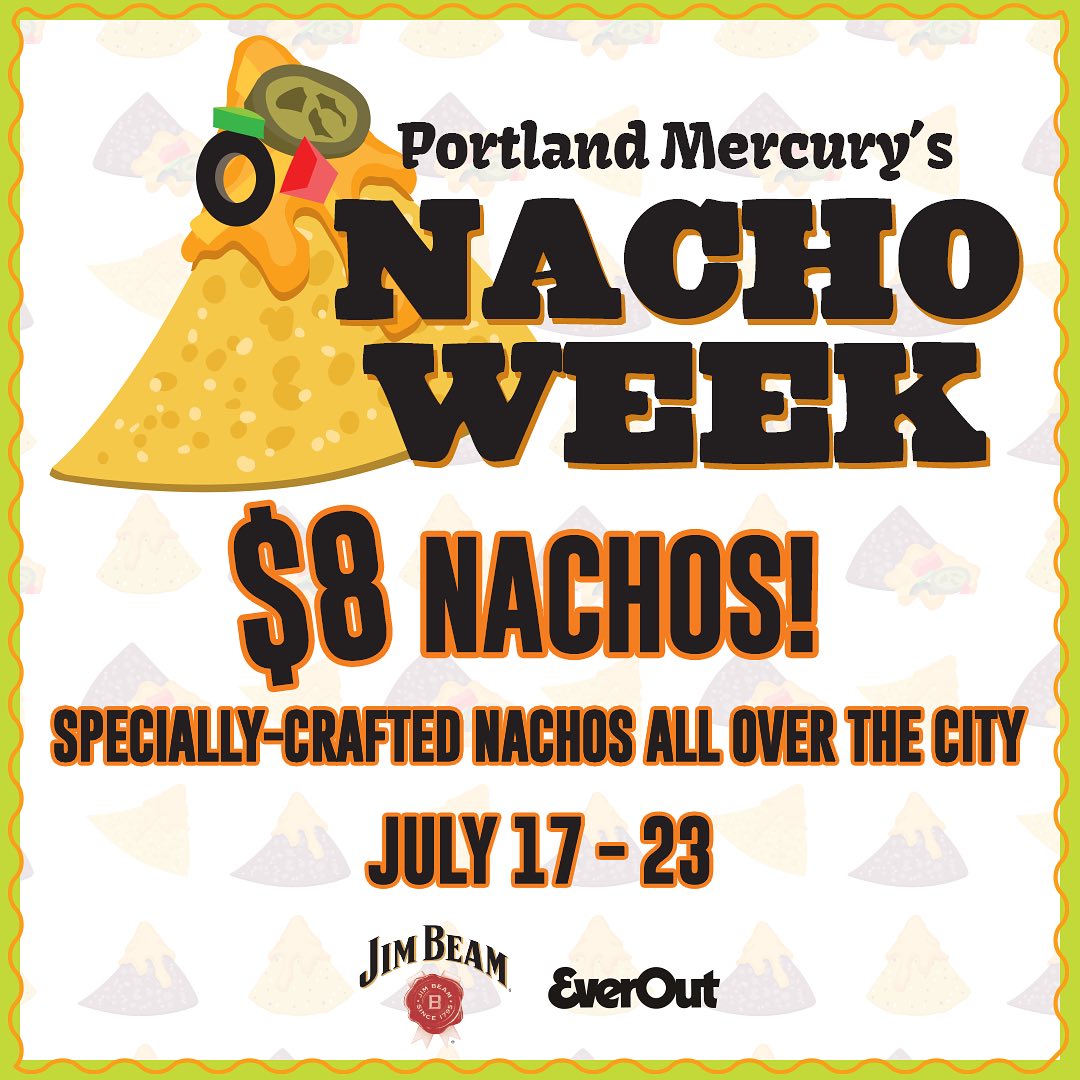 When it comes to nachos, what's not to love about this cheesy snack? Well if you're like us and enjoy a plate of nachos from time to time, this is the week to head out and enjoy them at a plethora of Portland area bars and restaurants.
Nacho Week 2023 from the Portland Mercury kicked off yesterday at dozens of establishments, including five breweries, and continues through Sunday, July 23. Locations are throughout Portland and some neighboring suburbs, including Beaverton, Lake Oswego, and Tigard.
For just one week, Portland nacho fans will be able to order up a uniquely crafted, full-sized plate of mouthwatering nachos, all at a special price of just $8.00! The selections look amazing and we have our eyes on all five breweries – Gigantic Brewing on Hawthorne, Ecliptic Brewing Mothership, Backwoods Brewing, Binary Brewing, and Migration Brewing North Williams.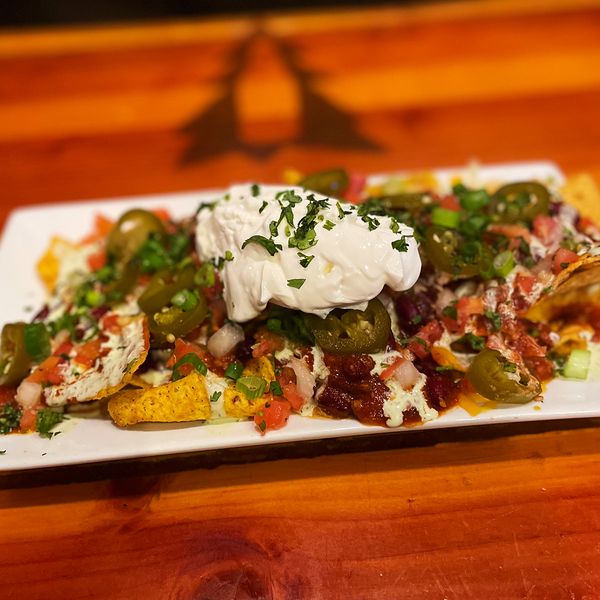 Backwoods Brewing Company
Fiesta Nachos – Cool Ranch Doritos, house-made chili, cheese blend, jalapeno lime ranch dressing, pico de gallo, pickled jalapenos, green onions, cilantro, and green onions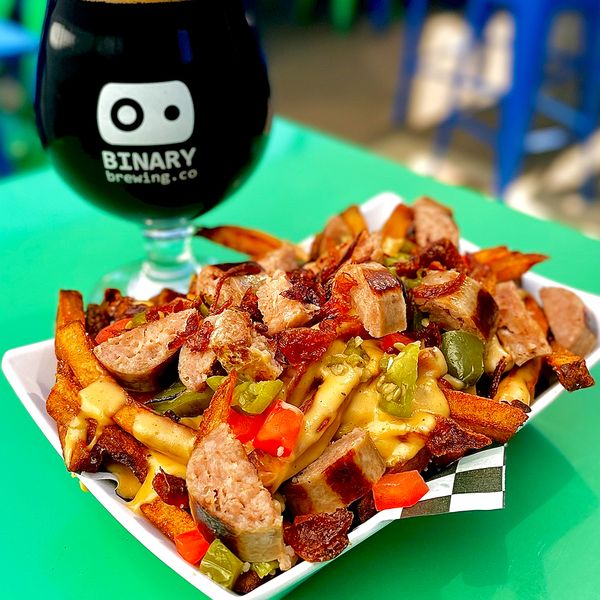 Binary Brewing
Stout-chos – Hand-cut fries, cheddar stout beer cheese, bratwurst, crispy shallots, roasted jalapeños, and tomato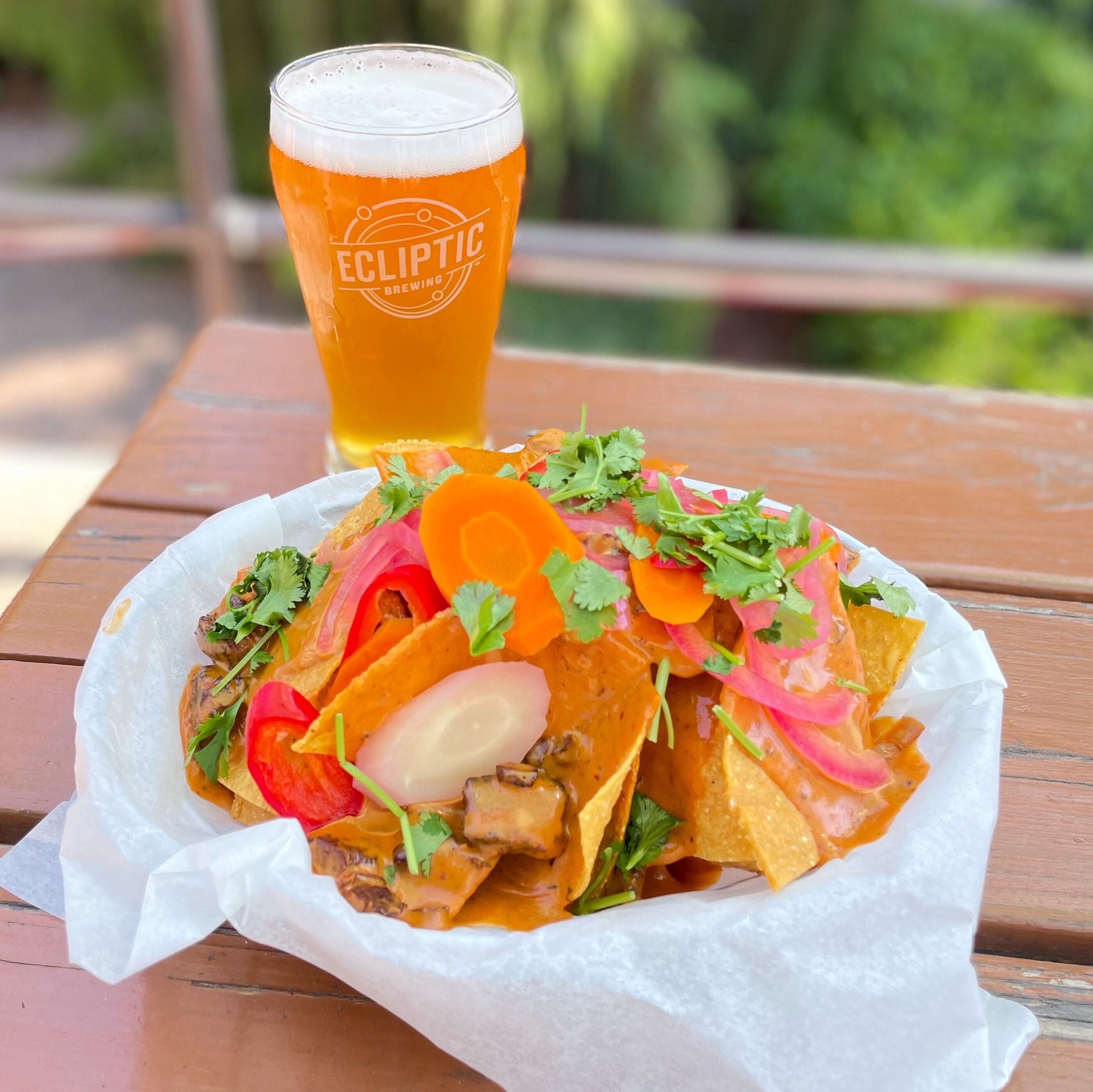 Ecliptic Brewing Mothership
Beef Birria Nachos – Braised beef, birria nacho cheese sauce, house-made Escabeche, and cilantro on fresh yellow corn tortilla chips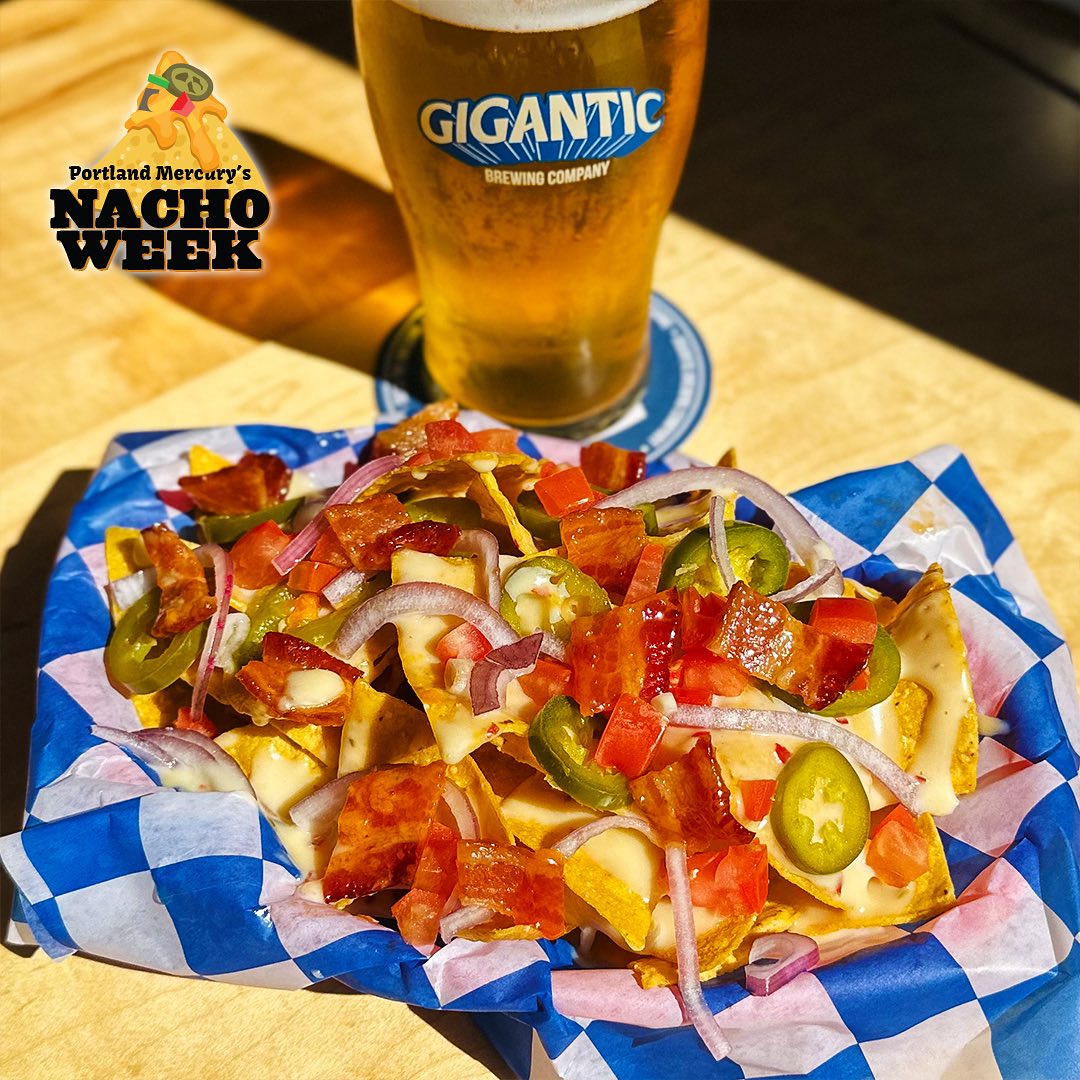 Gigantic Brewing on Hawthorne
Sriracha Candied Bacon Nachos – House-made corn chips layered with sriracha candied bacon, pepper jack nacho cheese sauce, pickled jalapeño, pickled red onion, and tomato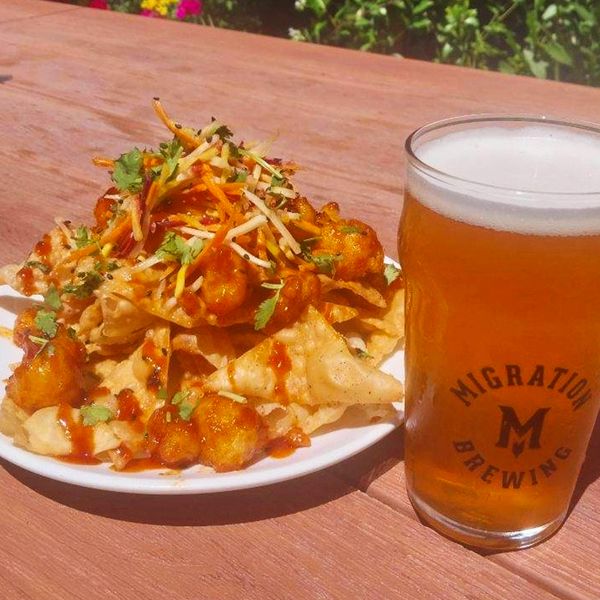 Migration Brewing – North Williams
Gochu Nacho – Wonton chips, crispy Korean BBQ cauliflower, sesame ginger carrot salad, spicy mayo, black sesame seeds and cilantro. They're vegan minus the spicy mayo

Other participating bars and restaurants include the following.
Aji Tram Restaurant and Bar – Beef Birria Nachos
Boke Bowl – Boke Nacho
Bottle + Kitchen – Nacho Average Nachos
Bucket Brigade Sports Bar & Restaurant – Zesty Fiesta Nacho
Bunk Bar – Kalua Pork Nachos
Carlita's – Fuego Bacon Nachos
Chez José – Nachos Colorado
Duke's Public House – Crispy Pork Belly Nachos
GrindWitTryz – DA Kalua Nacho Bomb
Habaneros Mexican Food – Chicharonasos
Haymaker – Philly Cheese Nachos
Lariat Lounge – Chicken Poblano Nacho
Moreland Ale House – Guajillo Braised Pork Nacho
Pepino's – Nachos Vulcan
Ponderosa Lounge & Grill – Ridin' Ranchero Nachos
Redwood – Green Chile Nachos
Salvi PDX – Bichita Nachos
Sweet Home Bar & Grill – Bulgogi Beef Nachos
The Secret Pizza Society – NOHO NACHO!
Three Mermaids Public House – Tinga-bout It!
Todo – Todo Nachos
Toreados Tequila Bar & Kitchen – Nachos Supreme
Toro Mexican Kitchen – Lime Chicken Nachos
Yard Bar / Traveling Taphouse / Lulu's Kitchen – El Pastor Marinated Pollo
To view all of the locations of Portland Mercury's Nacho Week 2023, utilize the Google Map that's shown below.