Von Ebert Brewing Releases Bouquet Blanc + Valentine's Day Beer Dinner
|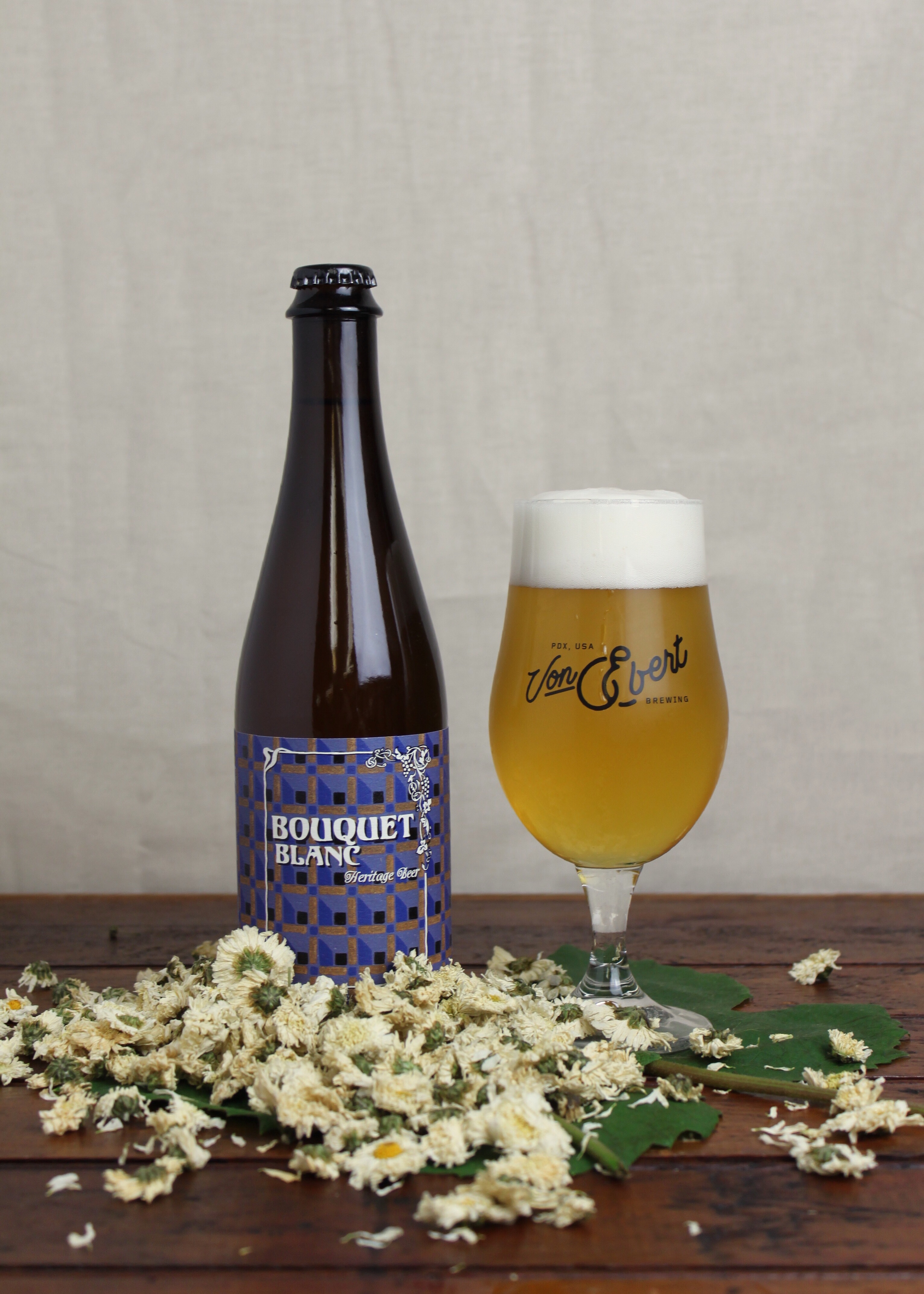 One brewery that continues to brew and release a wide array of beer styles is Von Ebert Brewing. Its brew team has no problem brewing top quality lagers and pilsners, IPAs, and wild beers. Now, Von Ebert is set to release a beer – wine hybrid with the unveiling of Bouquet Blanc on Friday at both Von Ebert Glendoveer and Von Ebert Pearl.
Part of the brewery's Heritage Beer program, Bouquet Blanc is a blend of two different base beers that were aged in oak puncheons with brettanomyces. Then pressed sauvignon blanc juice and white chrysanthemum flowers were added to the beer prior to bottling day.
"When we make these beers that use wine grapes, we really like to see where we can take them," said Von Ebert Glendoveer's Head Brewer, Sean Burke, in a statement. "In some areas of wine making there are rules or traditions that are followed. We get to explore the boundaries of these rules and traditions and bring in some beer making techniques and ingredients that might not typically be used. It allows us to be infinitely creative with our approach to both the flavor and experience of these beer/wine hybrids."
Bouquet Blanc was fermented in stainless steel first, then moved to oak puncheons to condition with brettanomyces for 8 months. It was then taken out of the puncheons and put back into a stainless steel tank. Pressed Columbia River Gorge grown sauvignon blanc was then added followed by the white chrysanthemum flowers before finally being bottle conditioned. The final beer finishes at 7.1% ABV with a complementary floral/white wine character.
Also on Friday, Von Ebert – Glendoveer will host a Prix-Fixe Valentine's Day Dinner Special that will feature the newly released Bouquet Blanc. The three-course dinner will cost $45 per person and will include a shared bottle of Bouquet Blanc and flowers. An optional suggested beer pairing is also available with each course for an additional $7 per course. The dinner starts at 5:00pm on February 14th and no reservations necessary.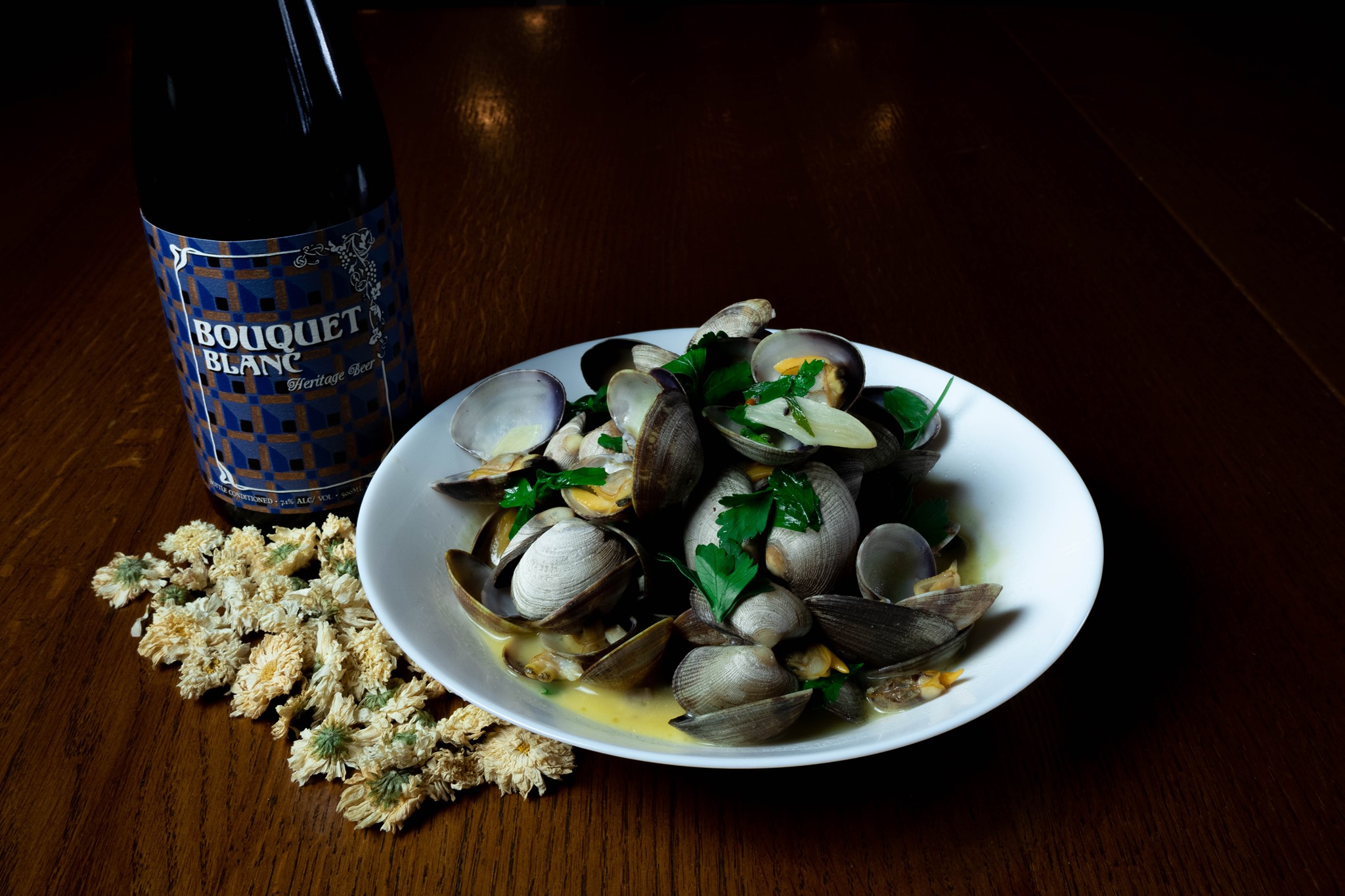 Valentine's Day Dinner Menu:
Baked Oysters
aioli, tarragon, parsley
Suggested beer pairing: Sack of Hammers
Clams and Linguini 
beer, herbs, butter
Suggested beer pairing: Bouquet Blanc
Olive oil cake
chantilly, orange, lemon
Suggested beer pairing: Vienna Lager
Von Ebert Brewing – Glendoveer
14021 NE Glisan St.
Portland, OR 97230