Widmer Brothers Pub Returns With Food Options
|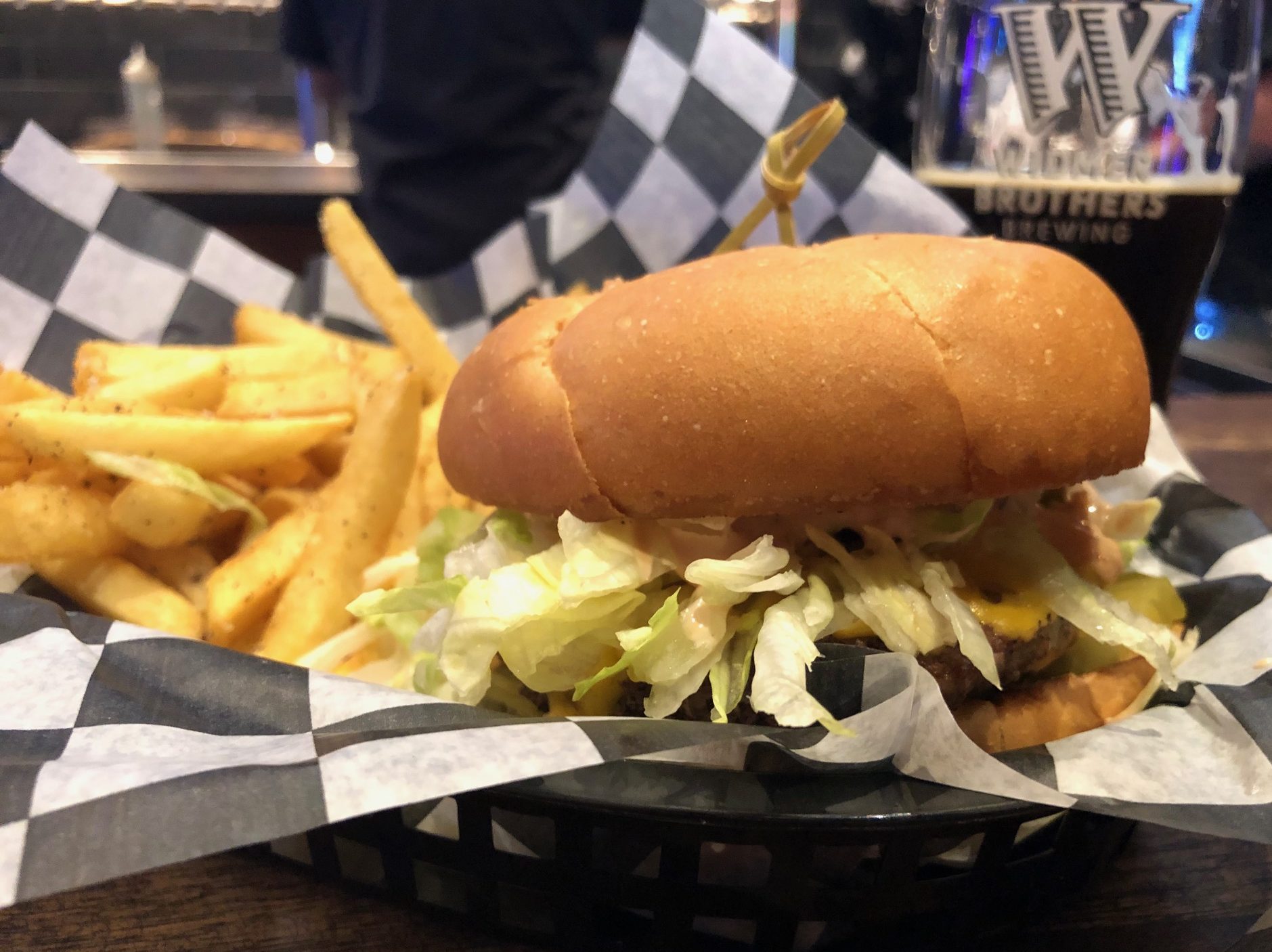 To our surprise, one year ago Widmer Brothers Brewing abruptly ended its food service and revamped its pub to be a tasting room only. Its goal at the time was to attract local food trucks to be its food provider. Well this never panned out like anticipated and now Widmer Brothers Pub is back in the food game, albeit with a much more trimmed down menu.
This new limited food menu is a score as all items are priced $9 or less. And best yet, all of the sandwiches, bratwurst included come with a choice of fries or potato salad. The menu consists of Pretzel, Pub Burger, Bratwurst, Cheese Curds, Reuben Sandwich, Charcuterie and Cheese Tray, Chips n' Salsa, Hummus and more.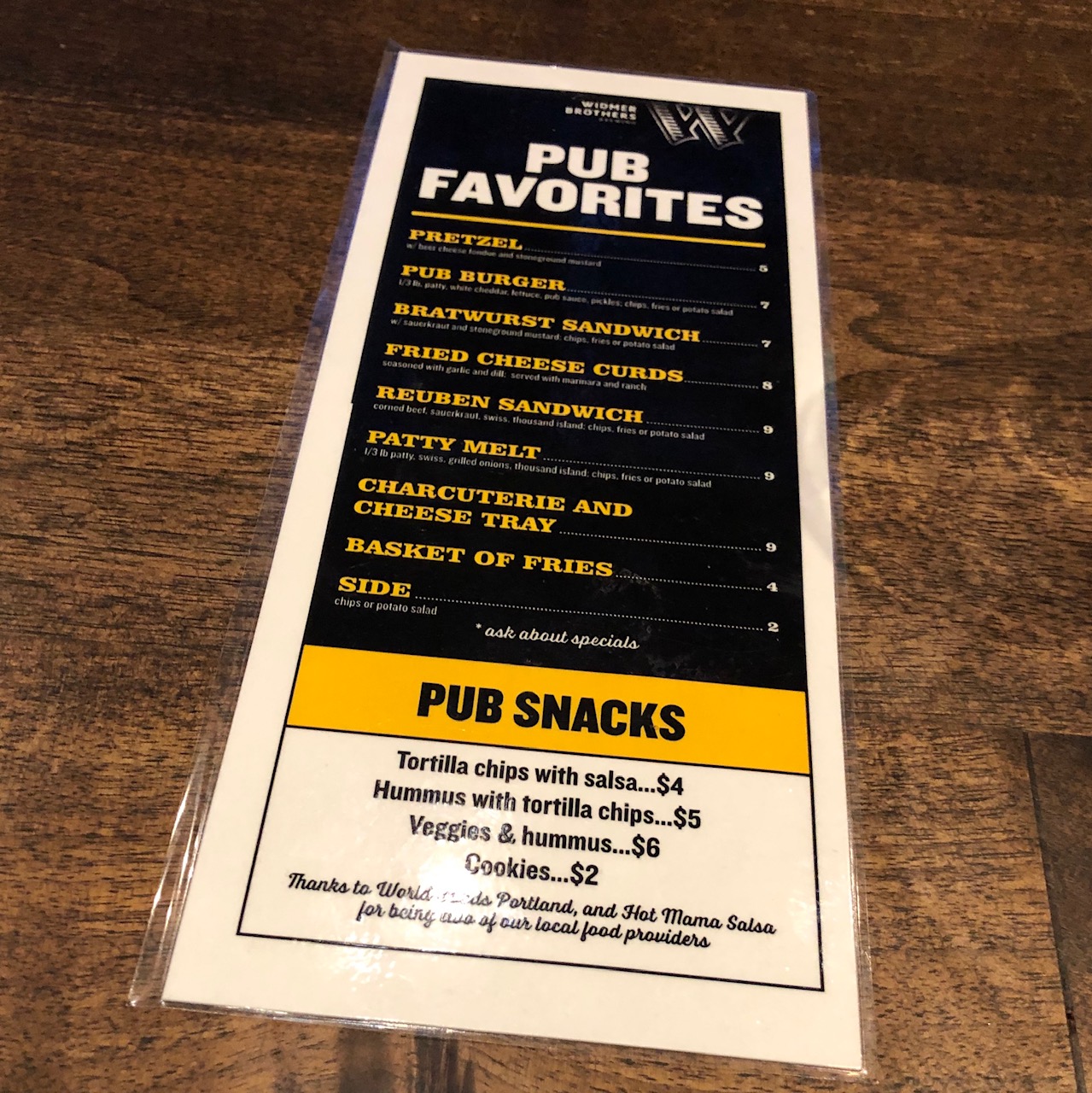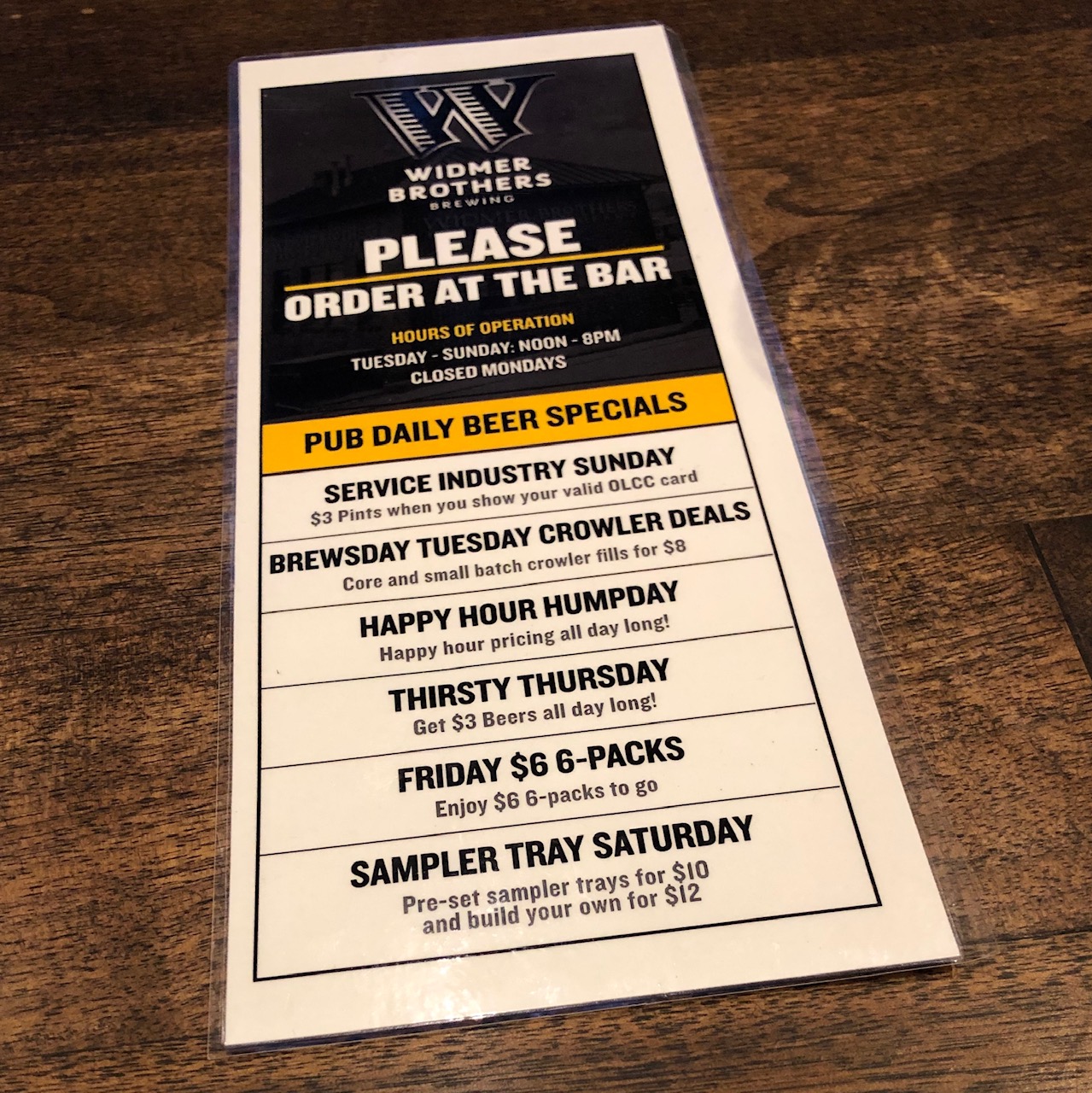 On our recent visit on Friday evening we were greeted to 27 taps all flowing with Widmer beer and one tap of Square Mile Cider. Upon perusing the new pub menu, we settled on the Pub Burger with an order of fries for only $7.00. This burger is a traditional tavern burger with shredded lettuce and a special sauce that reminds of one expected from a local neighborhood bar, nothing fancy but very enjoyable.
However on Friday and Saturday this menu is usually replaced by a couple of pop-up restaurants. On Friday this food menu is replaced Asian inspired food from Moneybowl & Darius and on Saturday with BBQ meats by Pig Sauce BBQ.
In addition to the new food menu, Widmer is now offer Pub Daily specials with some exceptional deals. Highlights include Thirsty Thursday with $3.00 pints and Friday $6 Six Packs. A great affordable way to kick off the end of the work week!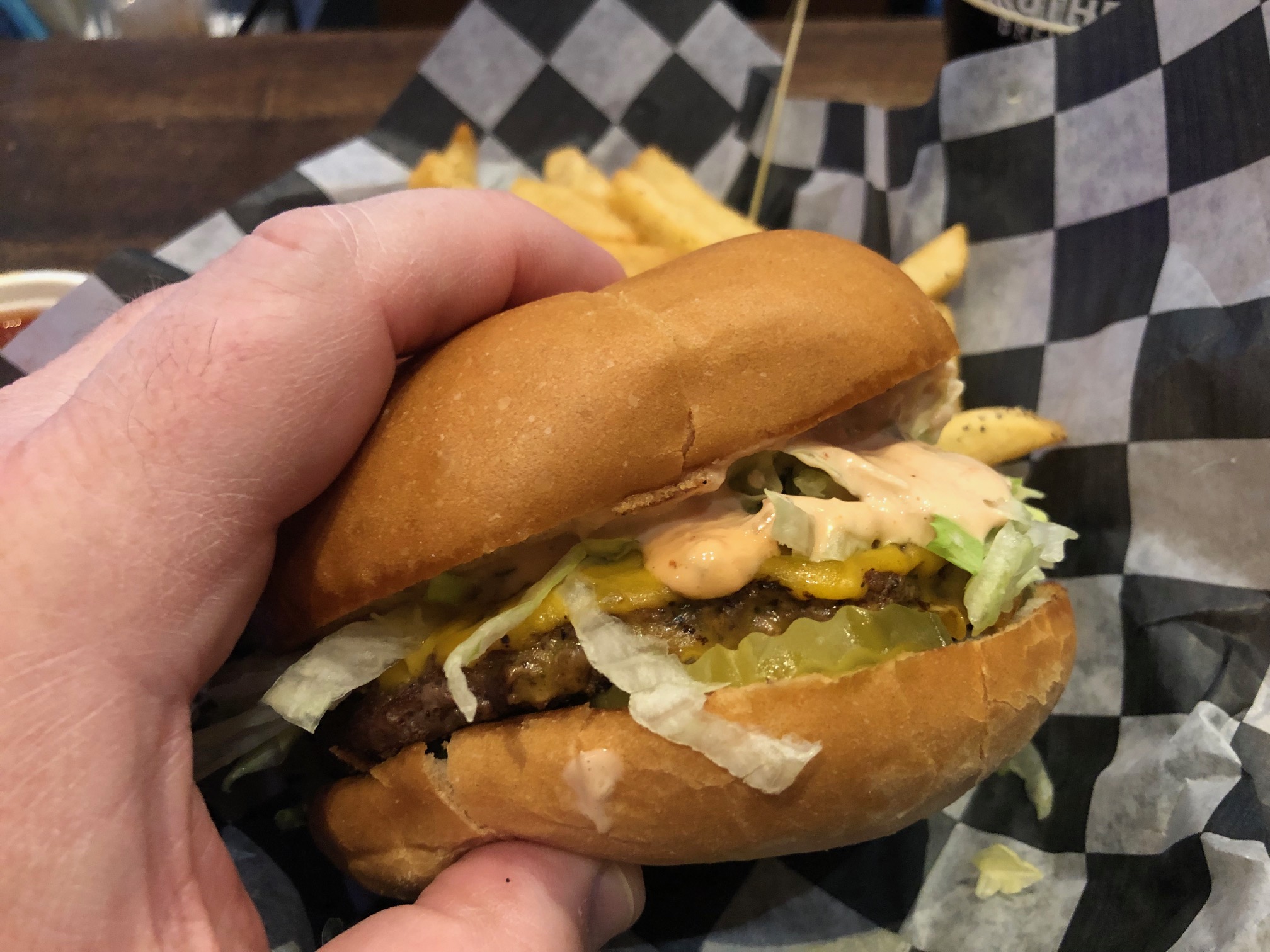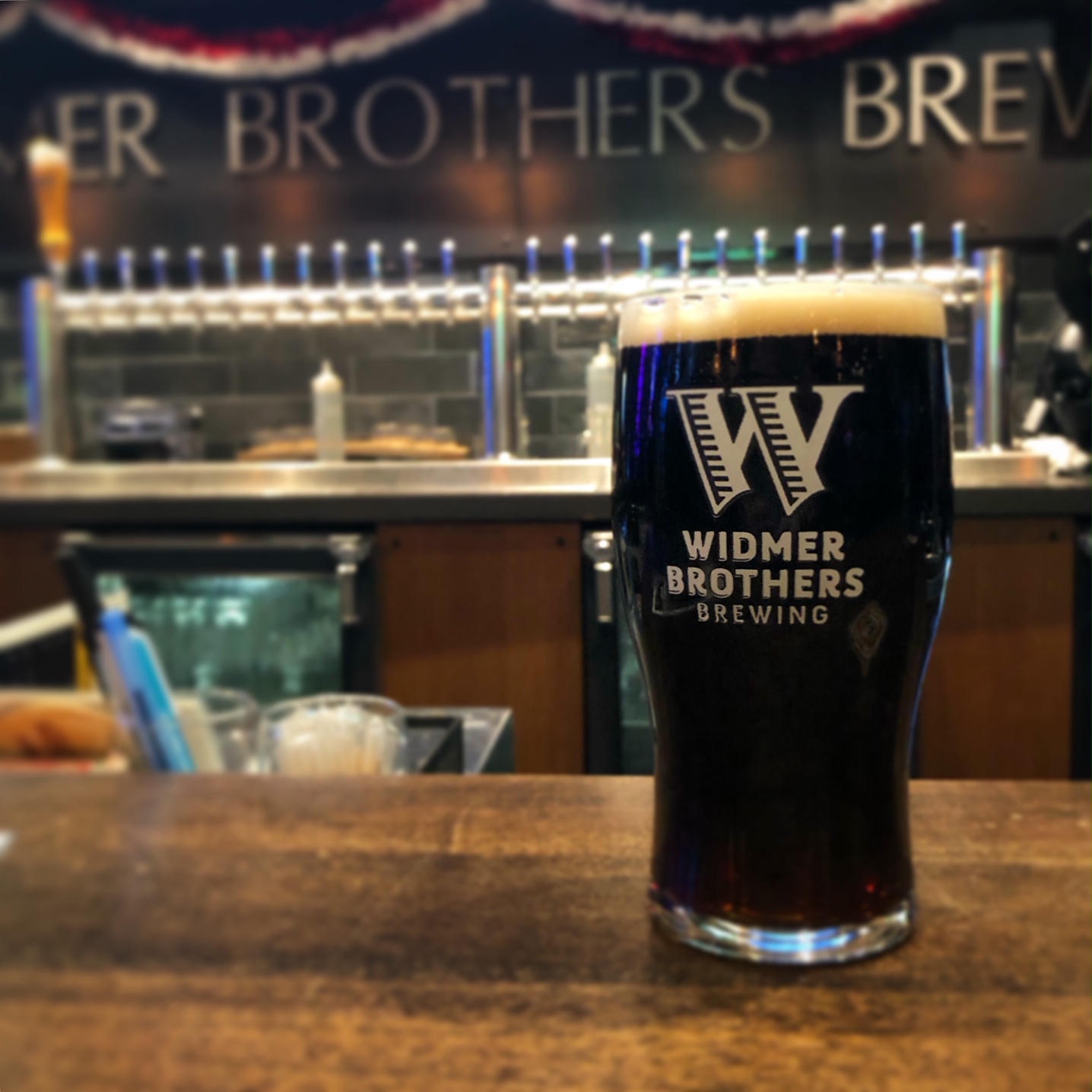 Plus, on the expansive tap list you'll find 27 options to choose from. These options include Widmer's iconic Hefe. Many of the beers are from Widmer's Innovation Brewery that sits next door to the pub. Here the brew team led by Thomas Bleigh along with Parker Penley and Dan Munch are creating some of the best lagers, pilsners, pale ales and IPAs in the Rose City.
A few of the more unique offerings that pop up on tap are from pH Beverages. This new offshoot from the Craft Brew Alliance is an experimental brewery that's led by Bleigh. This new CBA program allows for Bleigh to truly experiment on his 10-barrel brewhouse to make some unique beers. Some of these pH beers make it on tap while others are canned and sent to a market study that reviews these pH offerings.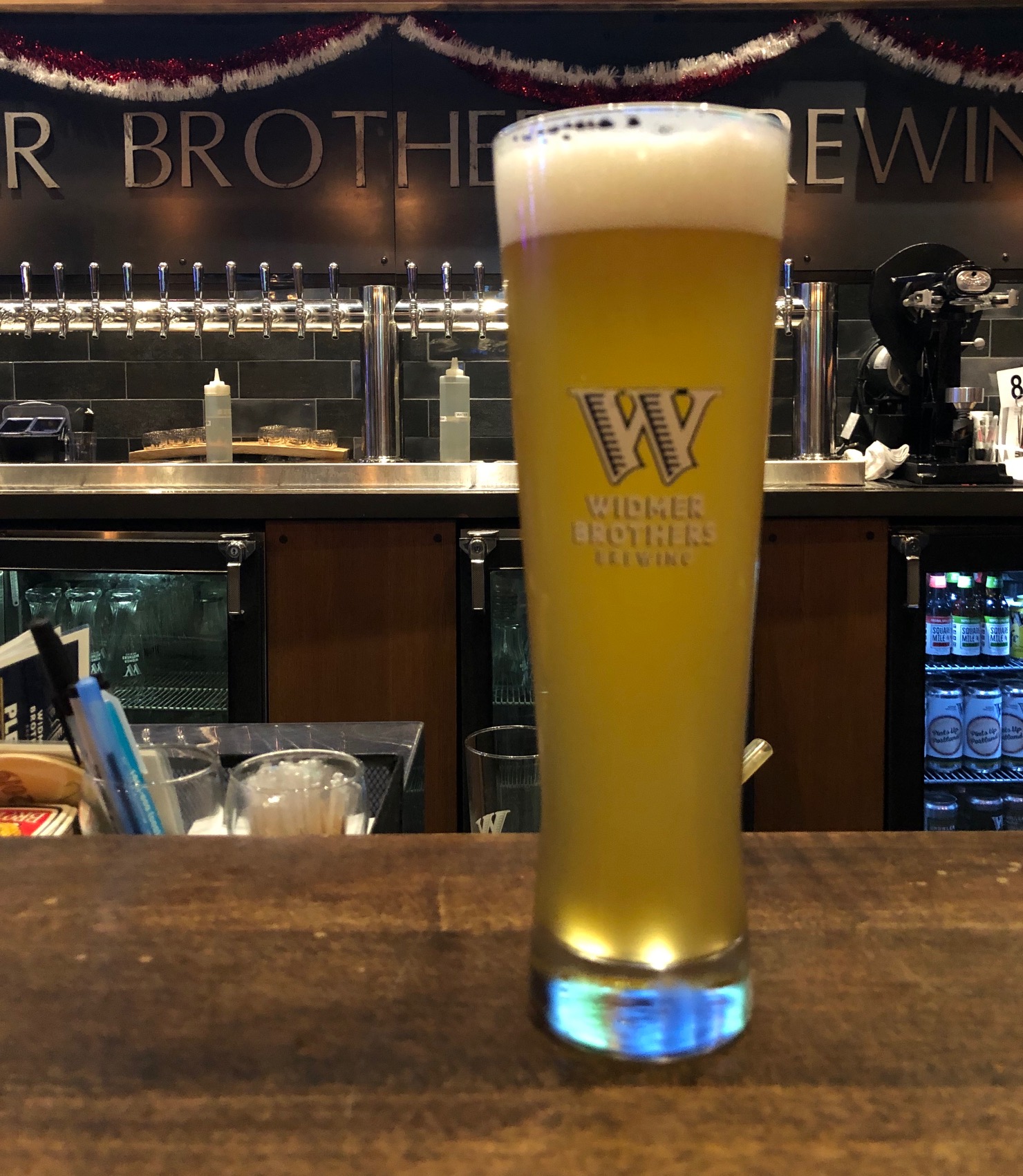 Widmer Brothers Pub also has some new expanded hours now open from Noon to 8:00pm Tuesday through Sunday. This means that their short run of live music has most likely come to an end. But now the pub is open earlier just in time to grab a pint and a sandwich for lunch.
Widmer Brothers Pub
955 N Russel
Portland, OR 97227