Chris Haberman Presents Beer Me – 300 Art Works about Beer
|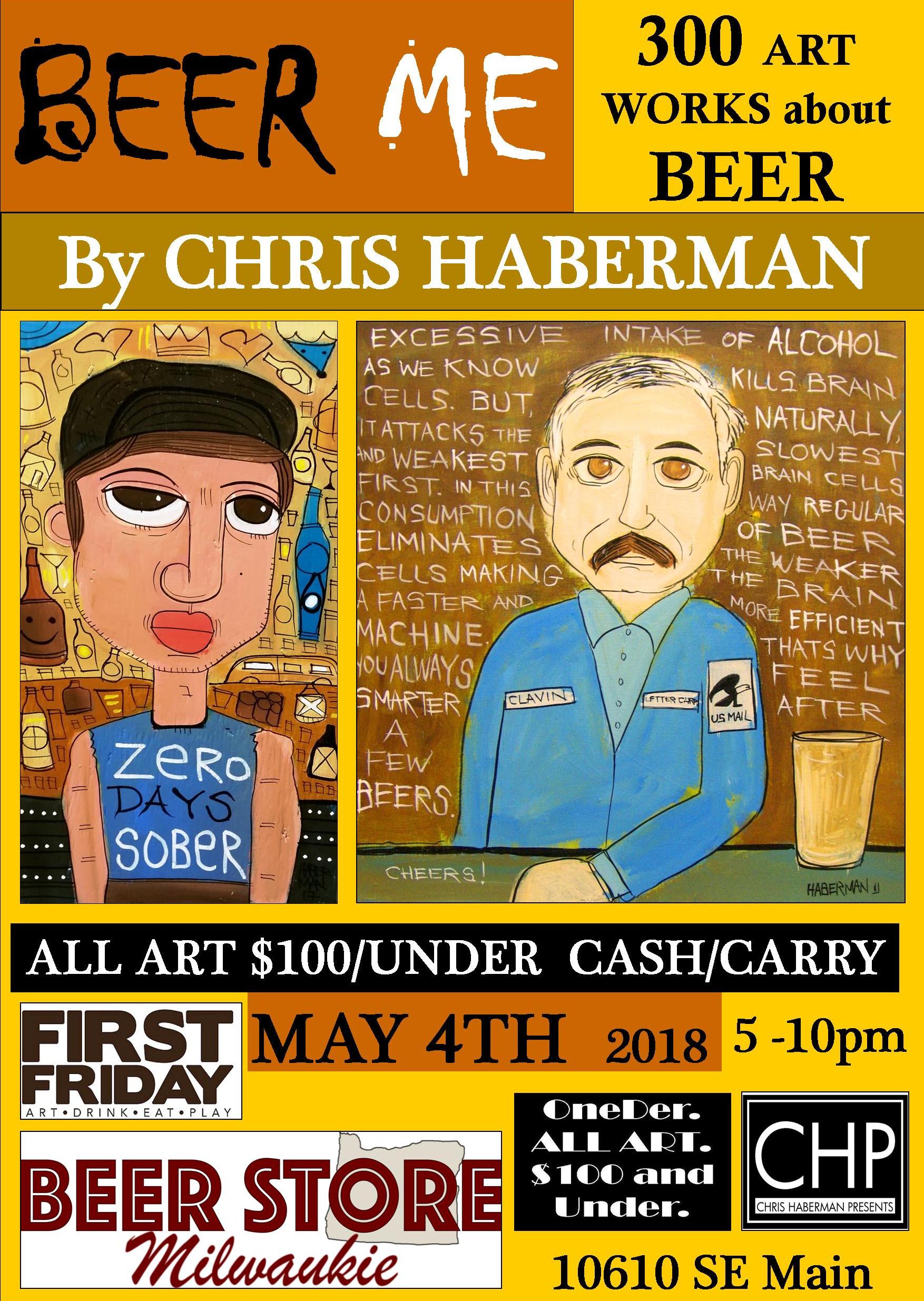 Local artist Chris Haberman will be the featured artist at OneDer Gallery that's located at the Beer Store Milwaukie during the month of May. The month long showcase Beer Me – 300 Art Works about Beer will kick off on Friday, May 4th from 5:00-10:00pm with a reception.
Beer Me – 300 Art Works about Beer, will feature literature, songwriting, pop culture and history. Haberman has created 300 works based upon the ancient beverage of Beer. To celebrate the 2nd anniversary of the Beer Store, where Haberman runs OneDer Gallery (all art $100 or under), which used to be in Pioneer Place Mall downtown, he decided to dedicate one whole show to the subject of the bar/restaurant: BEER.
Since 2016 when the Beer Store opened, the OneDer Gallery has sold over 3500 pieces of art, creating an immediate audience and art collecting base in Historic Downtown Milwaukie.
Beer Store Milwaukie
10610 SE Main Street
Milwaukie, OR 97222