Zack Rosebrugh wins the 2020 Pabst Blue Ribbon Art Can Contest
|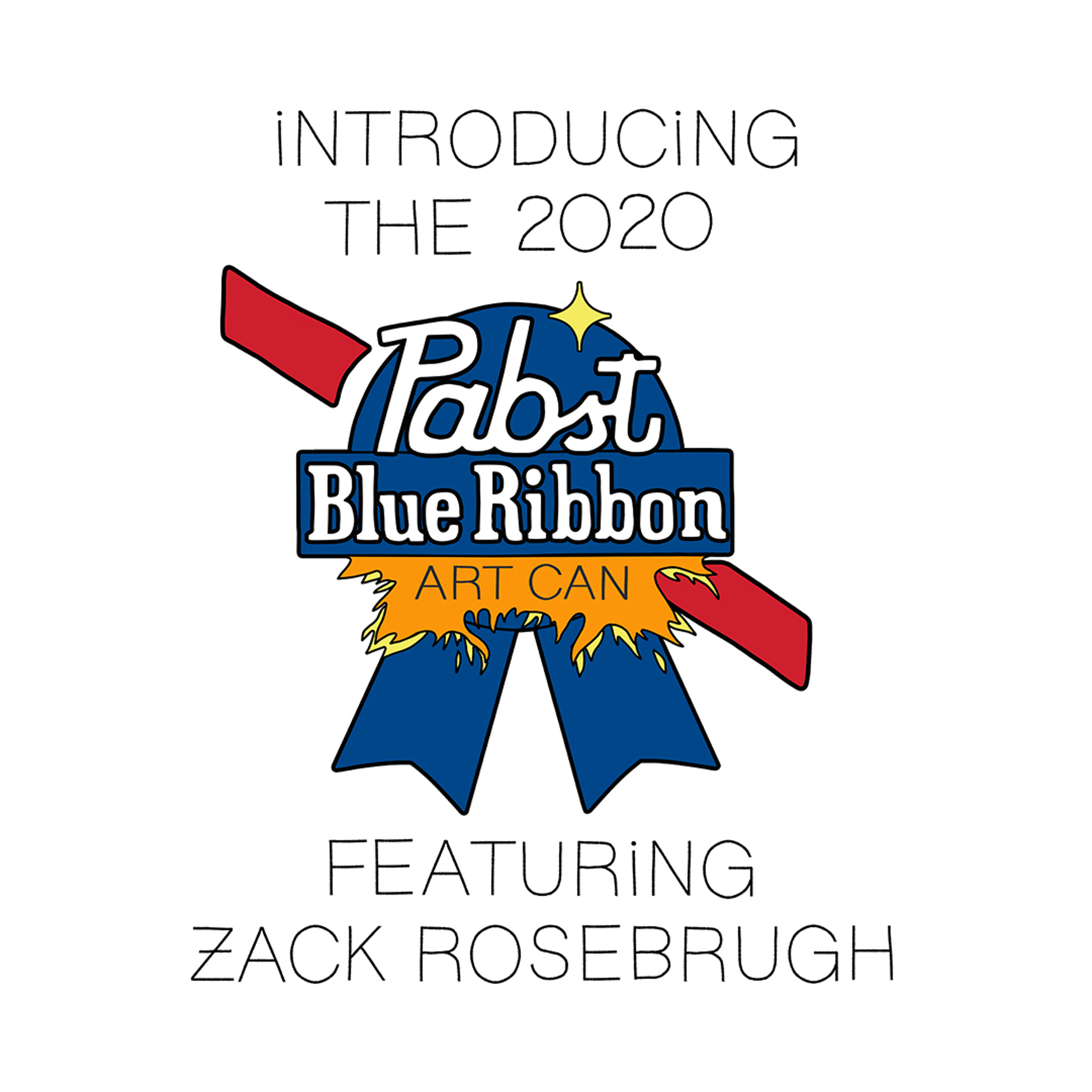 Artwork in packaging is a very important element in consumer products. This definitely holds true in the brewing industry and Pabst Brewing has been supporting artists for the past several years with its annual Pabst Blue Ribbon Art Can Contest.
This beer can art contest began in 2014 and since its inception has placed original artwork on over 300,000,000 cans of PBR. It has also awarded over $100,000 to emerging artists. The PBR Art Can Contest gives artists the opportunity to re-imagine Pabst Blue Ribbon's iconic cans and customers the chance to hold original art in their hands.
This past October, the 2020 PBR Art Can Contest kicked off and after a competitive field of entries, Pabst Blue Ribbon announced its winner, LA designer Zack Rosebrugh (@zackrosebrugh). Later this year in the Fall, Zack's winning artwork, will be featured on over 100 million cans nationwide. On top of that, he'll receive a $10,000 cash prize. While Zack's design will be the only one featured on Pabst Blue Ribbon cans, 2nd and 3rd place runner ups Yahira Vila (@yaicecream) and Adam Rosenbaum (@adamkrosenbaum) will each receive $3,500 and $1,500 respectively.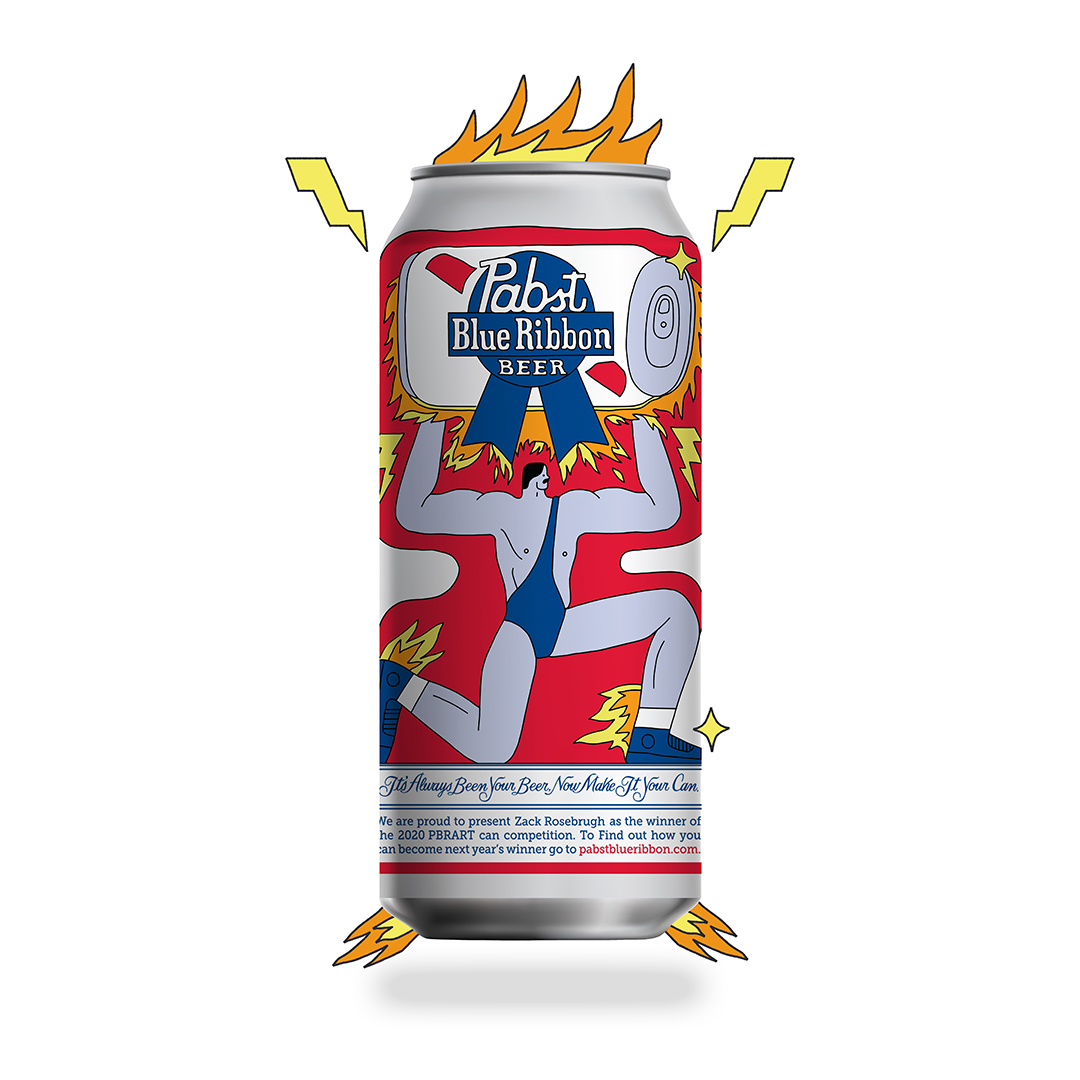 The 2020 contest was judged in partnership with Juxtapoz Art & Culture Magazine. For over 25 years Juxtapoz has supported and documented underground art, giving a platform to emerging artists and communities that have been overlooked by the mainstream and commercial art world.
"I liked this one because the logo is so clear and the composition is nicely centered," said Evan Pricco from Juxtapoz Art & Culture Magazine, in a press release. "You know you are looking at a PBR can without being interrupted. It's just a fun, clean style."
Zack Roebrugh's artwork will be featured on over 100 million cans of Pabst Blue Ribbon, as well as all related packaging in the Fall of 2020. Not only will he receive the $10,000 grand prize, but he'll also be interviewed by, and have his work featured on, Juxtapoz.com.
"Zack came through with an eye-catching design that was not only vibrant but a fresh look for Pabst," said Andrew Heard from Pabst Blue Ribbon, in a statement. "We received input from Juxtapoz, all of our past Art Can Winners and over 7,000 public votes to arrive at this decision. Look for Zack's Art Can to hit shelves this fall."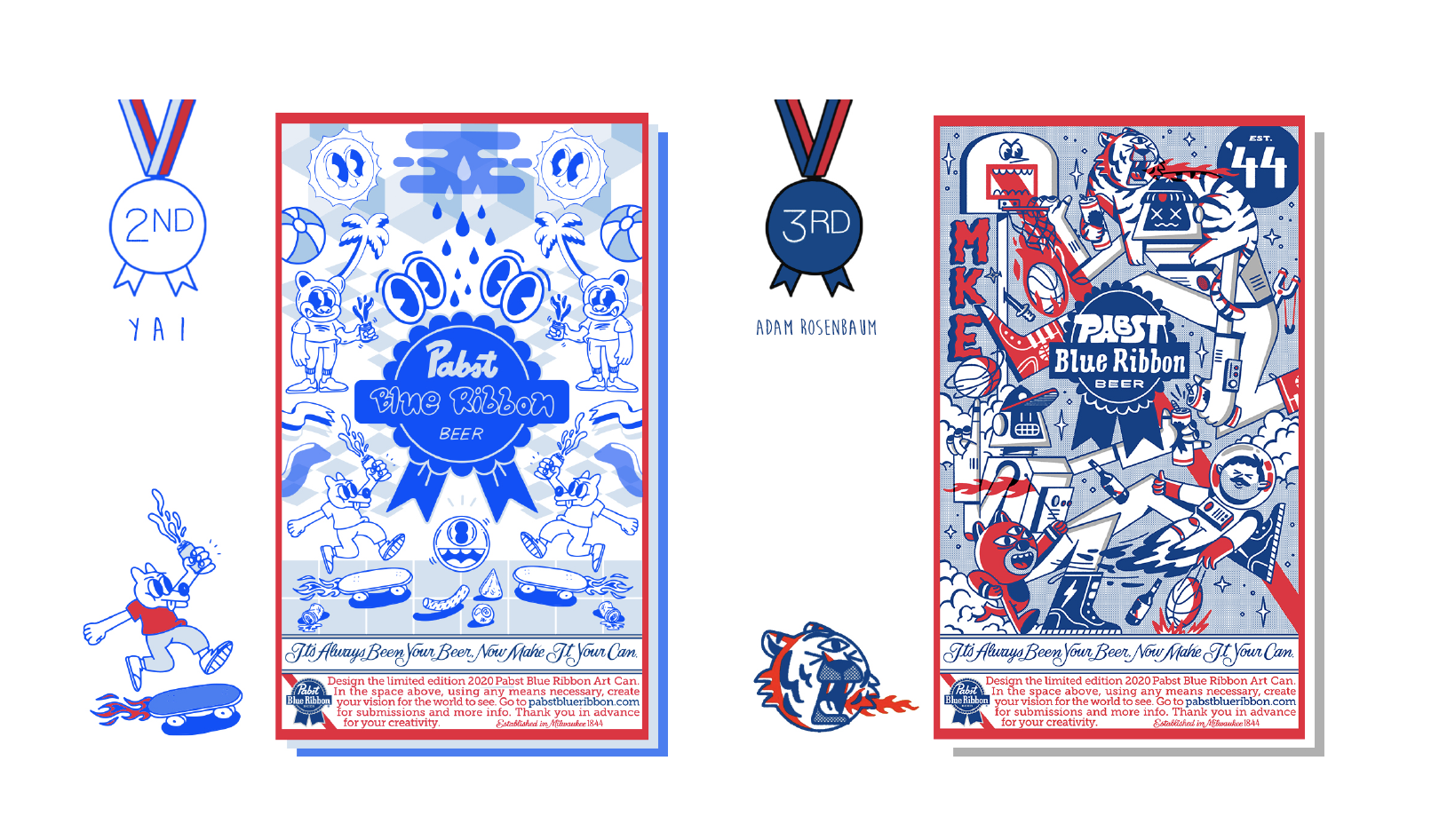 The Art Can Contest is just one element of Pabst Blue Ribbon's commitment to supporting art around America. Since 2016 Pabst Blue Ribbon has commissioned over 175 original murals across the country, and in 2019 launched the first ever National Mural Day, putting up murals in more than 13 cities across the country.