2022 World Beer Cup – 16 Oregon and 13 Washington Award Winning Beers
|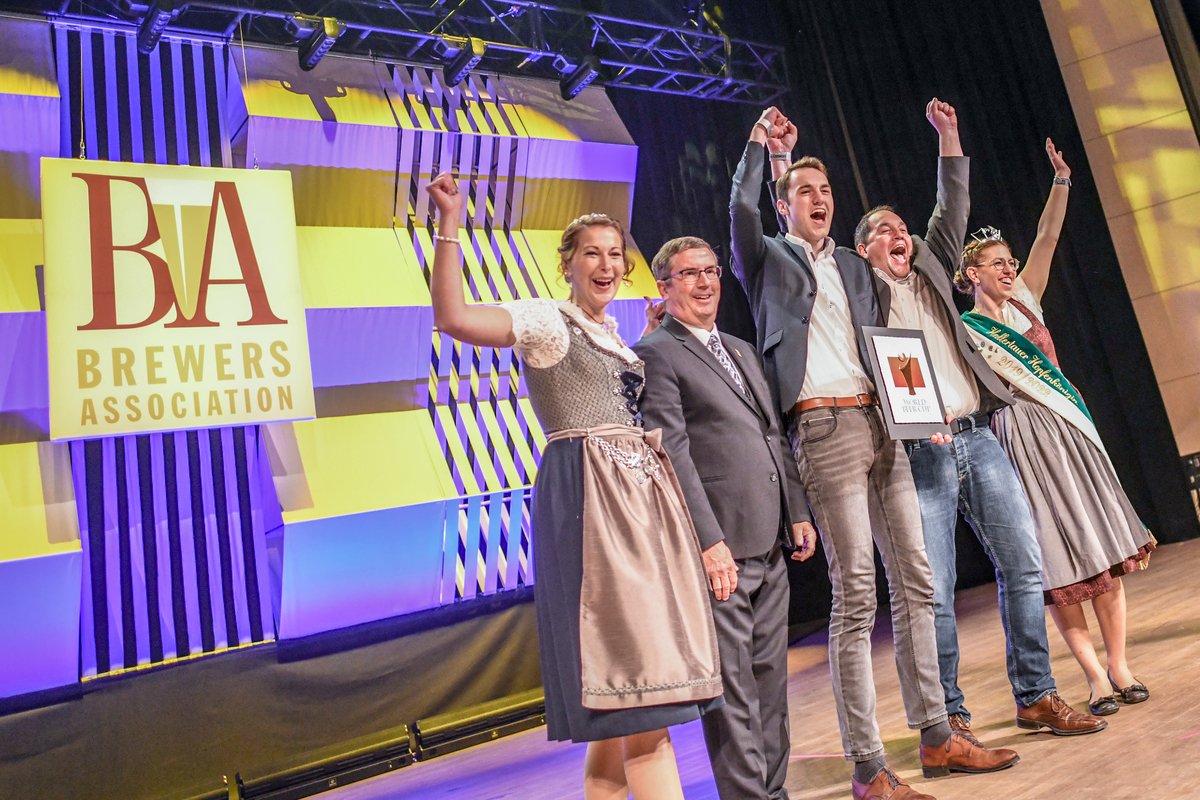 The first World Beer Cup competition in four years came to a close today as the awards ceremony just wrapped up in Minneapolis, Minnesota. Every two years the Brewers Association (BA) hosts the World Beer Cup that is held during the annual Craft Brewers Conference & BrewExpo America®. In 2020 the event was cancelled due to the COIVD-19 pandemic and this year was a bit more special as it's been four years since the last World Beer Cup took place.
Since its inception in 1996, the 2022 World Beer Cup was the largest to date as 226 judges from 28 countries evaluated and judged 10,542 various beers in a total of 103 categories from 2,493 breweries representing 57 countries. Competition judging took place in 18 sessions over nine days in Louisville, Colorado and Minneapolis, Minnesota. Judges bestowed 307 out of 309 total possible awards, reflecting the opportunity for one gold, silver, and bronze award in each of 103 beer style categories. No gold or silver was awarded in Category 68: Belgian-Style Witbier.
"The World Beer Cup showcases the incredible breadth and talent of the global brewing community," said Chris Swersey, competition director, World Beer Cup. "Winning an award at this extremely competitive event symbolizes one of the greatest accomplishments in the art of brewing. Congratulations to this year's winners on their outstanding achievements."
Moving forward, it was announced that the World Beer Cup will now take place every year. While watching the livestream, the crowd's reaction to this news was not all that boisterous. It was a bit special that these awards were given out every even year but with recent budget shortfalls from the Brewers Association it's likely that the trade group is in desperate need of revenue. The next Craft Brewers Conference and World Beer Cup will be held from May 7-10, 2023 in Nashville, Tennessee, where it was held in 2018.
This year's competition included 16 awards being given to Oregon breweries and 13 awards given to Washington breweries, overall a solid performance from our region's breweries. Both Oregon and Washington breweries each earned five Gold Awards and six Silver Awards while Oregon edged out Washington on the Bronze Award with five versus two awards.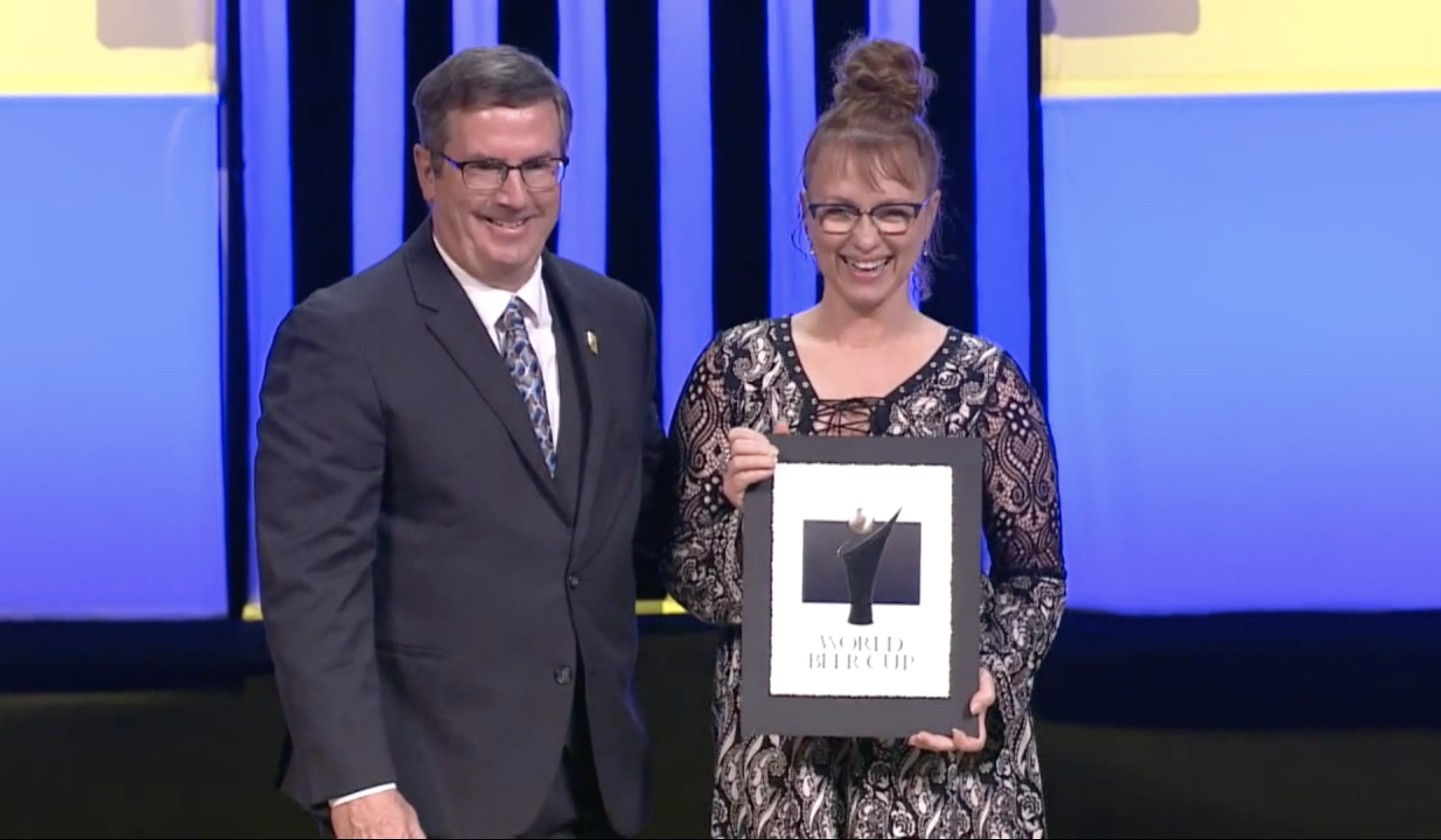 Multiple award winners from Oregon include 10 Barrel Brewing – Bend Pub and Deschutes Brewery. 10 Barrel was awarded a Gold for Money Cat, Silver for Brilliant, and Bronze for Cucumber Crush. Deschutes Brewery was awarded a Gold for Dee Wright and Silver for Non-Alcoholic Black Butte. This N/A beer is brewed in collaboration with Sustainable Beverage Technologies of Golden, Colorado so it's a bit blurry on where the beer is truly from.
Other Gold Awards from Oregon breweries include Pils from Heater Allen Brewery, Extra StormBreaker from StormBreaker Brewing, and Kiwanda Cream Ale from Pelican Brewing Co. – Tillamook.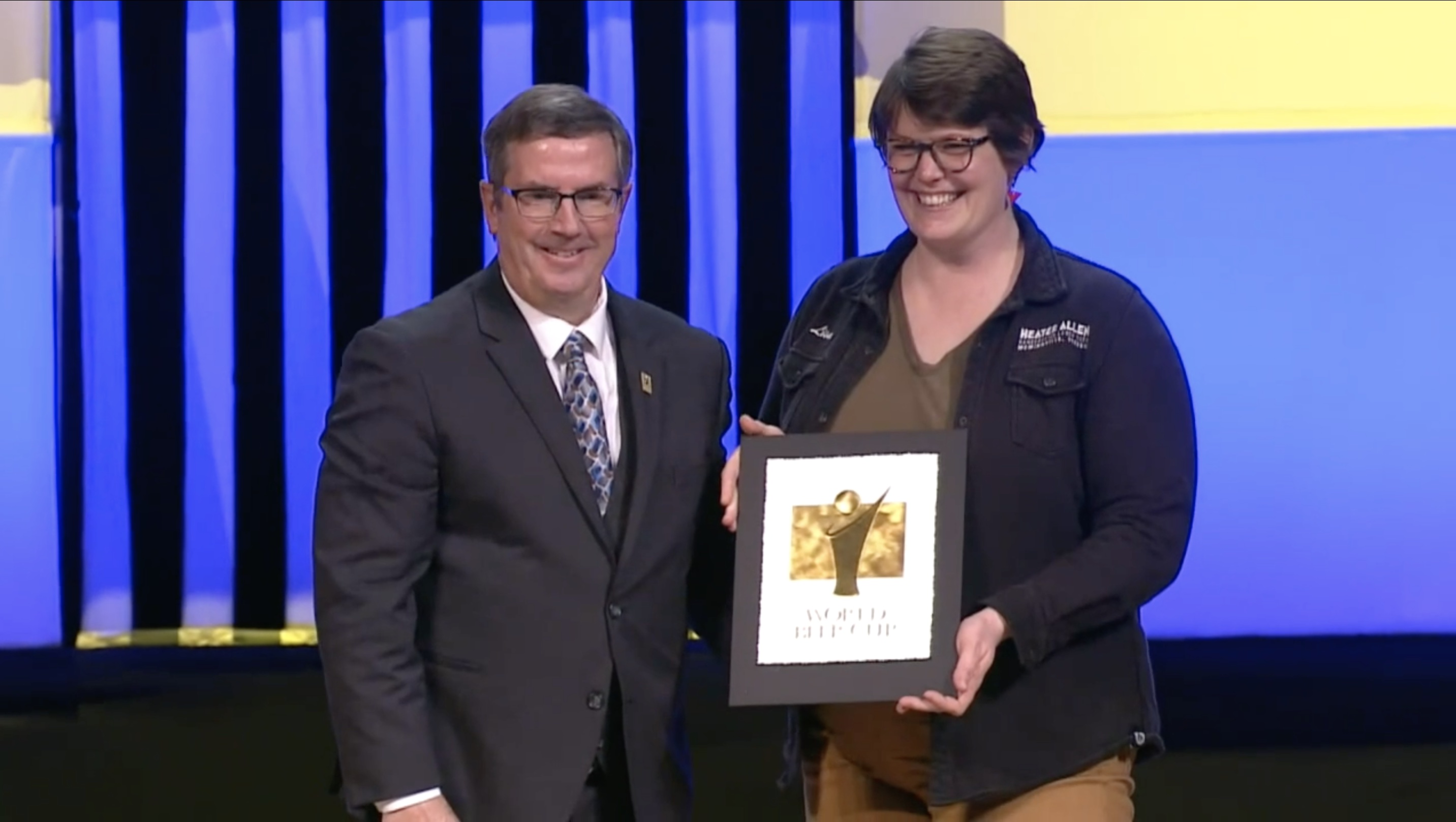 The only multiple award winning brewery from Washington was Wander Brewing. The Bellingham brewer took home a Gold for Wander Litely and a Silver for Correspondent. Other Gold Awards from Washington breweries include Gusto Crema Coffee Ale from Georgetown Brewing Co, Smoked Rye Lager from Headless Mumby Brewing, Old Scrooge from Silver City Brewery, and Hazealicious from Reuben's Brews.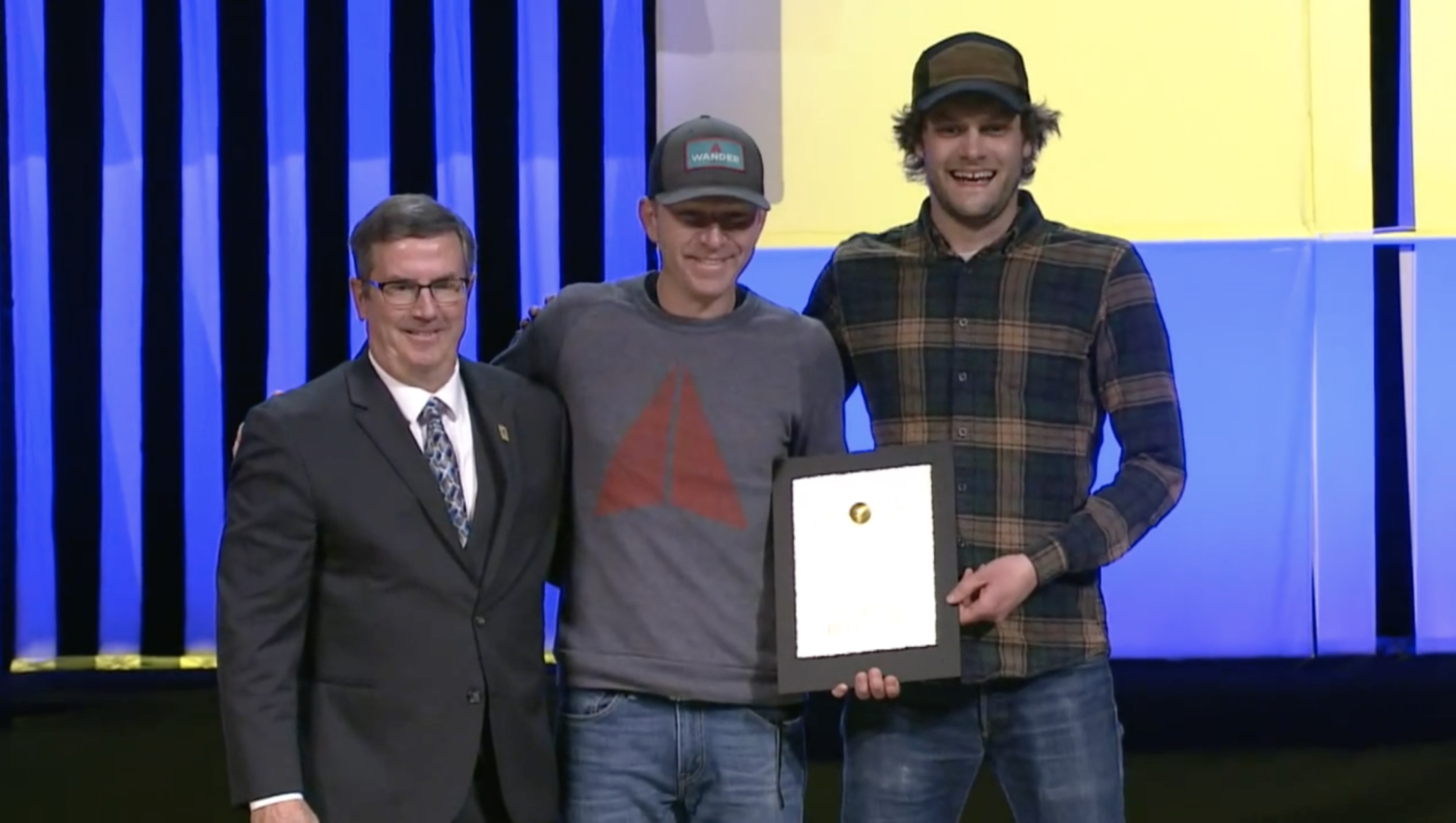 Oregon 2022 World Beer Cup Winners:
Category 1: American Wheat Beer – 68 Entries
Silver: Hefe, Widmer Brothers Brewing, Portland, OR
Category 4: Field Beer – 84 Entries
Bronze: Cucumber Crush, 10 Barrel Brewing Co. – Bend Pub, Bend, OR
Category 10: Coffee Stout or Porter – 112 Entries
Silver: Mocha Porter, Bend Brewing Co., Bend, OR
Category 14: Non-Alcohol Beer – 123 Entries
Silver: Non-Alcoholic Black Butte, Deschutes Brewery, Bend, OR
Category 17: Other Strong Beer – 50 Entries
Gold: Dee Wright, Deschutes Brewery & Public House – Bend, Bend, OR
Category 24: American-Style Sour Ale – 28 Entries
Silver: Brilliant, 10 Barrel Brewing Co. – Bend Pub, Bend, OR
Category 33: Kellerbier or Zwickelbier – 101 Entries
Gold: Pils, Heater Allen Brewery, McMinnville, OR
Category 50: Contemporary American-Style Lager – 58 Entries
Gold: Money Cat, 10 Barrel Brewing Co. – Bend Pub, Bend, OR
Category 54: Australian-Style Pale Ale – 68 Entries
Silver: Bondi Beach Party, Sunriver Brewing Co., Sunriver, OR
Category 56: Extra Special Bitter – 71 Entries
Gold: Extra StormBreaker, StormBreaker Brewing, Portland, OR
Category 61: Specialty Berliner-Style Weisse – 61 Entries
Silver: Coming to Fruition: Cherry, Oregon City Brewing Co., Oregon City, OR
Category 65: German-Style Altbier – 49 Entries
Bronze: Altbier, Rosenstadt Brewery, Portland, OR
Category 75: Belgian Fruit Beer – 77 Entries
Bronze: Valley Mélange, ColdFire Brewing Co., Eugene, OR
Category 90: Golden or Blonde Ale – 127 Entries
Gold: Kiwanda Cream Ale, Pelican Brewing Co. – Tillamook, Tillamook, OR
Bronze: Knotty Blonde, Three Creeks Brewing Co. – Production, Sisters, OR
Category 100: American-Style Black Ale or American-Style Stout – 80 Entries
Bronze: Dark Thoughts Black IPA, Baerlic Brewing Co., Portland, OR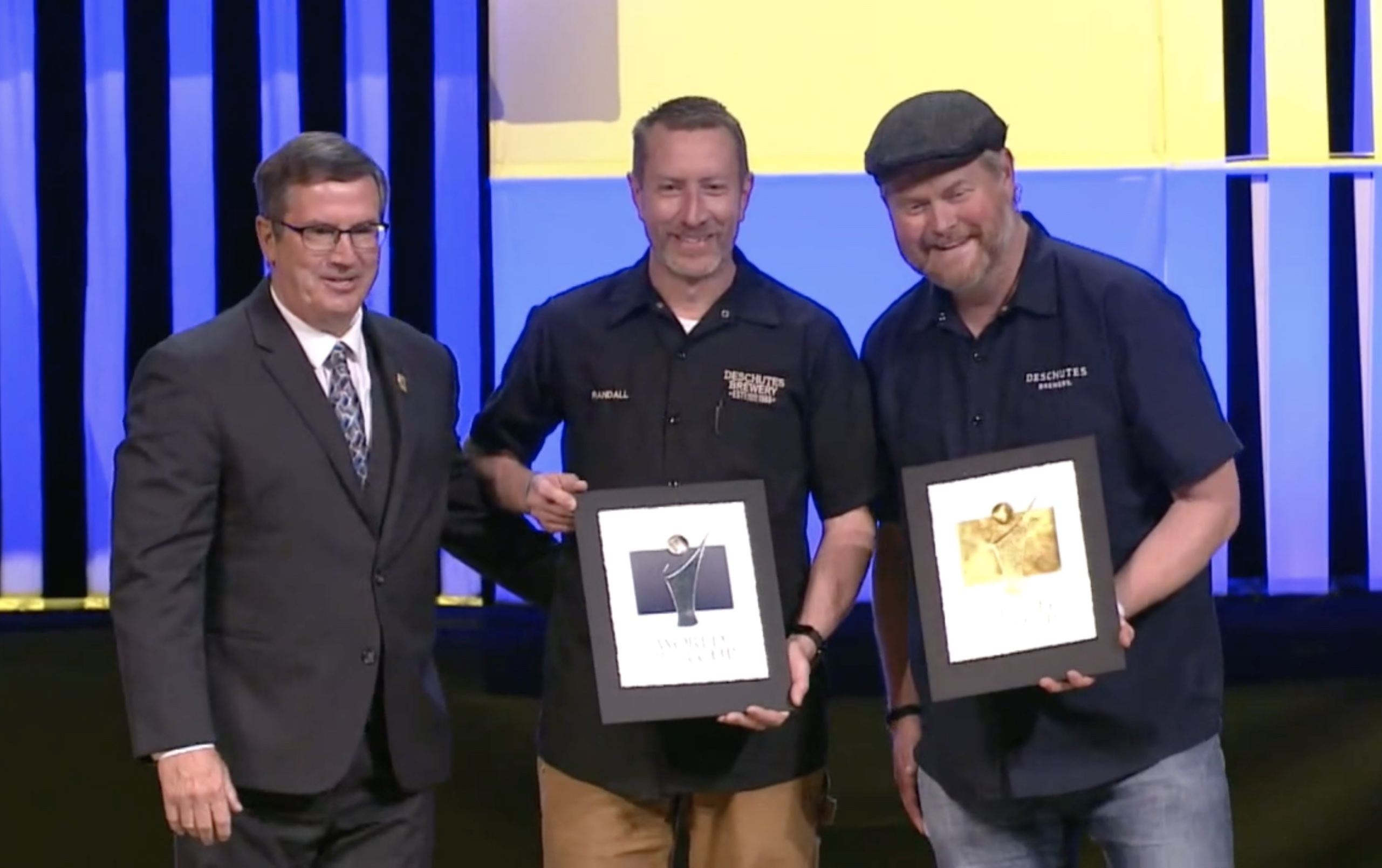 Washington 2022 World Beer Cup Winners:
Category 5: Pumpkin Beer – 40 Entries
Silver: Ryes of the Pumpkin King, Sound2Summit Brewery, Snohomish, WA
Category 9: Coffee Beer – 79 Entries
Gold: Gusto Crema Coffee Ale, Georgetown Brewing Co., Seattle, WA
Category 12: Rye Beer – 53 Entries
Gold: Smoked Rye Lager, Headless Mumby Brewing Co., Olympia, WA
Category 35: International Light Lager – 154 Entries
Gold: Wander Litely, Wander Brewing, Bellingham, WA
Category 40: Bohemian-Style Pilsener – 161 Entries
Bronze: Pilsner, Chuckanut Brewery, Burlington, WA
Category 51: American-Style Pilsener – 100 Entries
Bronze: Happy Little Clouds, Cloudburst Brewing, Seattle, WA
Category 65: German-Style Altbier – 49 Entries
Silver: Lithium, Resonate Brewery, Bellevue, WA
Category 73: Belgian-Style Tripel – 93 Entries
Silver: Steam Tug Tripel, Figurehead Brewing Co., Seattle, WA
Category 79: Brown Porter – 57 Entries
Silver: Transporter, Kulshan Brewing Co. – James Street, Bellingham, WA
Category 84: Old Ale or Strong Ale – 33 Entries
Gold: Old Scrooge, Silver City Brewery, Bremerton, WA
Category 87: Export Stout – 53 Entries
Silver: Correspondent, Wander Brewing, Bellingham, WA
Category 92: Juicy or Hazy Pale Ale – 141 Entries
Gold: Hazealicious, Reuben's Brews – The Taproom, Seattle, WA
Category 97: American-Style Amber/Red Ale – 137 Entries
Silver: Red Patina, Hellbent Brewing Co., Seattle, WA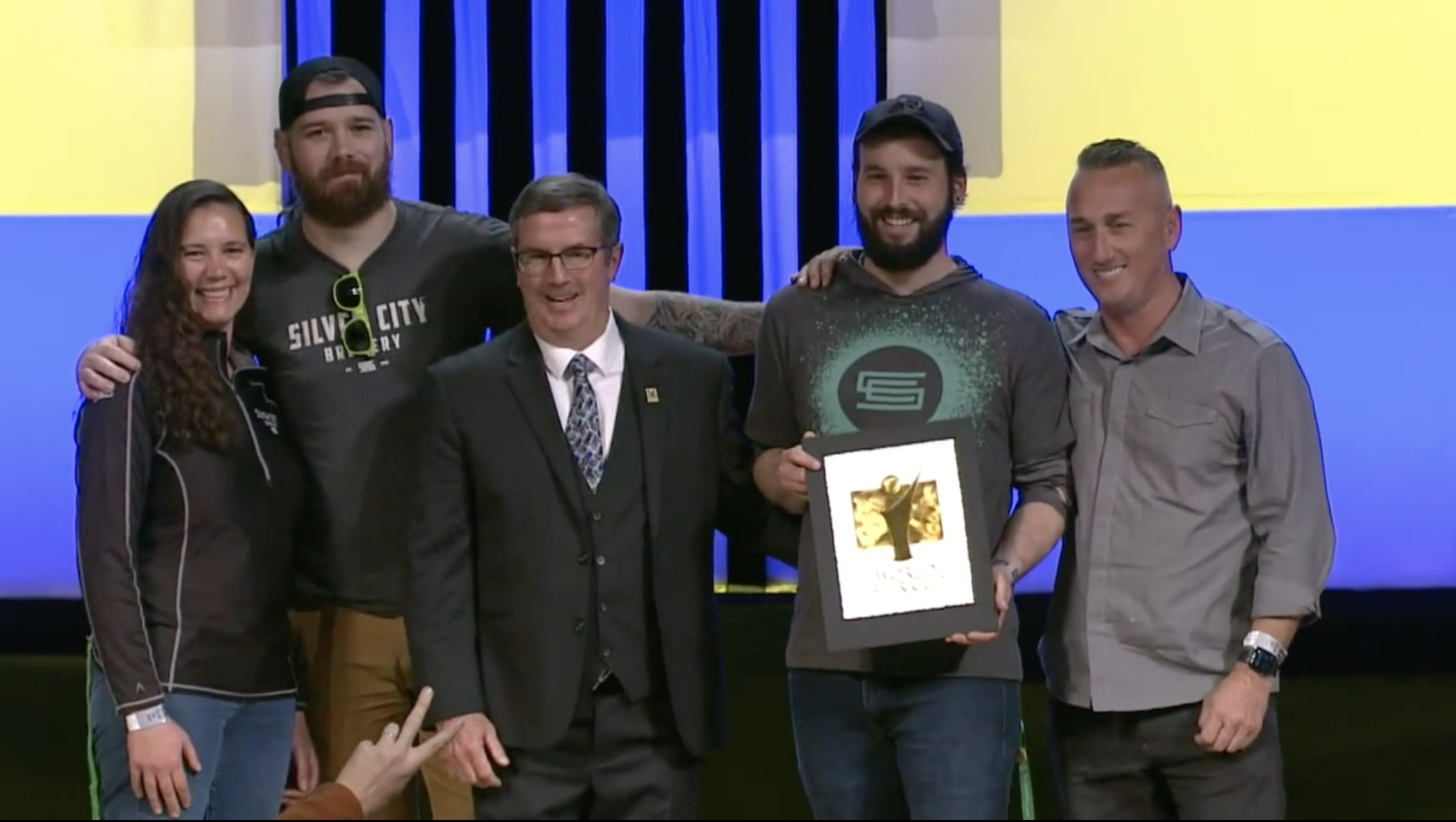 Competition Highlights:

Average number of beers entered per category: 102
Most entered style categories:

American-Style India Pale Ale: 384
Juicy or Hazy India Pale Ale: 343
German-Style Pilsener: 254
Wood- and Barrel-Aged Strong Stout: 237
International Pilsener or International Lager: 231
Munich-Style Helles: 202
Number of countries represented: 57
Countries with the most awards:

United States: 252
Canada: 14
Germany: 11
Country with the highest winning rate: Ireland (16.67%)
First-time country winner: Colombia, Pola Del Pub, Bogotá,  for its "Saison Con Miel" Specialty Saison entry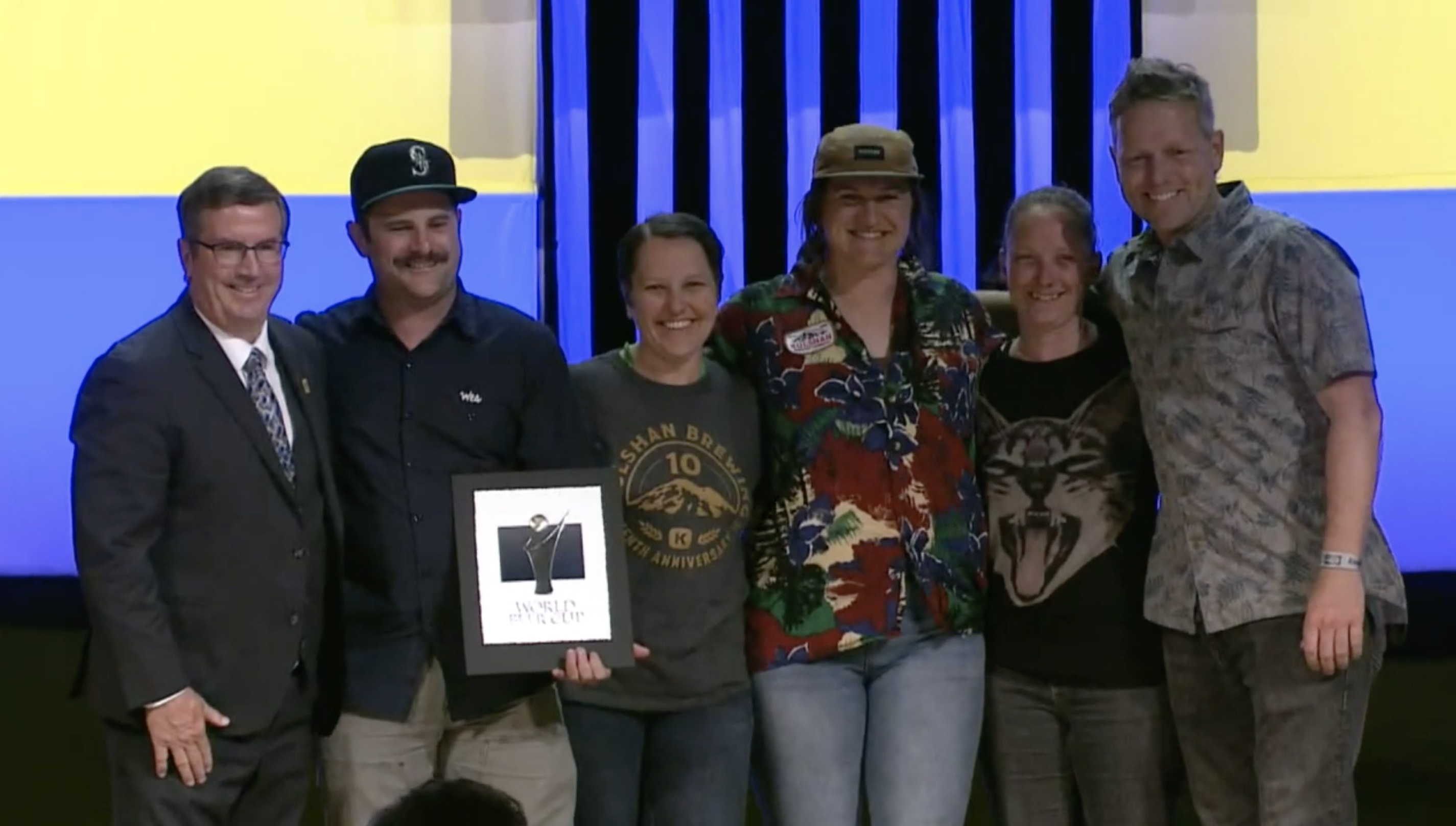 Here's the complete list of all of the award winners at the 2022 World Beer Cup:
Category 1: American Wheat Beer – 68 Entries
Gold: For-scythe, Cherry Street Brewpub – Halcyon, Alpharetta, GA
Silver: Hefe, Widmer Brothers Brewing, Portland, OR
Bronze: American Wheat, Cerveceria Principia, Monterrey, Mexico
Category 2: Fruit Beer – 134 Entries
Gold: Yuzu KSA, Fort Point Beer Co., San Francisco, CA
Silver: Berry, Berry, Quite Contrary, Territorial Brewing Co., Springfield, MI
Bronze: Grape Fruit Session IPA, Mahanine Brewing, Hohhot, China
Category 3: Fruit Wheat Beer – 95 Entries
Gold: Sunshine City, Neighbourhood Brewing, Penticton, Canada
Silver: Trigo Suave, Oro Brewing Co., Mesa, AZ
Bronze: Sunny Little Thing, Sierra Nevada Brewing Co. – Mills River, Mills River, NC
Category 4: Field Beer – 84 Entries
Gold: The People's Elbow, New Sarum Brewing, Salisbury, NC
Silver: Kveik Pina Colada, Shades Brewing, South Salt Lake, UT
Bronze: Cucumber Crush, 10 Barrel Brewing Co. – Bend Pub, Bend, OR
Category 5: Pumpkin Beer – 40 Entries
Gold: 5 Phantoms, Philipsburg Brewing Co., Philipsburg, MT
Silver: Ryes of the Pumpkin King, Sound2Summit Brewery, Snohomish, WA
Bronze: Pumpkin Paddy, Launch Pad Brewery, Aurora, CO
Category 6: Chili Beer – 84 Entries
Gold: Holla! Jalapeno Cream Ale, Ooga Brewing Co., Beaver Dam, WI
Silver: Piqúe, El Gardenia, Chihuahua, Mexico
Bronze: Ring of Fire, Dragonmead Microbrewery, Warren, MI
Category 7: Herb and Spice Beer – 148 Entries
Gold: Black Pearl, Lazarus Brewing Co., Austin, TX
Silver: Figuerosé, Figueroa Mountain Brewing Co. – Santa Barbara, Santa Barbara, CA
Bronze: Kveik Thai Tom Kha, Shades Brewing, South Salt Lake, UT
Category 8: Chocolate Beer – 76 Entries
Gold: Chocolate Stout, Fort Myers Brewing Co., Fort Myers, FL
Silver: Devour Imperial Stout – Mexican Chocolate, 3 Nations Brewing Co., Carrollton, TX
Bronze: Lágrimas Negras, Cerveceria Rámuri, Tijuana, Mexico
Category 9: Coffee Beer – 79 Entries
Gold: Gusto Crema Coffee Ale, Georgetown Brewing Co., Seattle, WA
Silver: Daybreak, Wolf's Ridge Brewing – Production Operations, Columbus, OH
Bronze: Double Cream Coffee Dream, Dangerous Man Brewing Co., Minneapolis, MN
Category 10: Coffee Stout or Porter – 112 Entries
Gold: Dusk til Dawn, Pizza Port San Clemente, San Clemente, CA
Silver: Mocha Porter, Bend Brewing Co., Bend, OR
Bronze: Mocha Machine, Beachwood Brewing, Huntington Beach, CA
Category 11: Specialty Beer – 56 Entries
Gold: KURI KURO – Dark Chestnuts Ale, Miyazaki Hideji-Beer Co., Nobeoka, Japan
Silver: Agavemente, SouthNorte Beer Co., Chula Vista, CA
Bronze: Graham Cracker Porter, Denver Beer Co., Denver, CO
Category 12: Rye Beer – 53 Entries
Gold: Smoked Rye Lager, Headless Mumby Brewing Co., Olympia, WA
Silver: Ryetail, Schaendorf Brewing Co., Allegan, MI
Bronze: Störtebeker Roggen-Weizen, Störtebeker Braumanufaktur, Stralsund, Germany
Category 13: Honey Beer – 74 Entries
Gold: Kompel Prion des fleurs, Brouwerij Kompel, Maasmechelen, Belgium
Silver: Braggot, Siboire, Sherbrooke, Canada
Bronze: Pollen Nation Honey Blonde, Evans Brewing Co., Corona, CA
Category 14: Non-Alcohol Beer – 123 Entries
Gold: Golden Lager, Grüvi, Denver, CO
Silver: Non-Alcoholic Black Butte, Deschutes Brewery, Bend, OR
Bronze: Parallel, Southern Grist Brewing Co., Nashville, TN
Category 15: Session Beer – 43 Entries
Gold: Swift Half, Station 26 Brewing Co., Denver, CO
Silver: Peacekeeper, Launch Pad Brewery, Aurora, CO
Bronze: Bucketty's Pale Ale No. 2, Bucketty's Brewing Co., Brookvale, Australia
Category 16: Session India Pale Ale – 107 Entries
Gold: Trump Hands, Cannonball Creek Brewing Co., Golden, CO
Silver: Moon Rocks, Mickey Finn's Brewery, Libertyville, IL
Bronze: Tiny Juicy IPA, Five Boroughs Brewing Co., Brooklyn, NY
Category 17: Other Strong Beer – 50 Entries
Gold: Dee Wright, Deschutes Brewery & Public House – Bend, Bend, OR
Silver: Krimson King, Accomplice Beer Co., Cheyenne, WY
Bronze: Artemis, Decipher Brewing Co., Charlottesville, VA
Category 18: Experimental Beer – 129 Entries
Gold: Divine Origins Carignan, Woods Beer & Wine Co., San Francisco, CA
Silver: The Multiverse Lives, Ronin Fermentation Project, Graeagle, CA
Bronze: Kveik Peach Cobbler, Shades Brewing, South Salt Lake, UT
Category 19: Experimental India Pale Ale – 96 Entries
Gold: The Sprut, Mount Arrowsmith Brewing Co., Parksville, Canada
Silver: Cool Cucumber IPA, HOB Brewing Co., Dunedin, FL
Bronze: IPA-X, Marble Brewery – Production, Albuquerque, NM
Category 20: Experimental Wood-Aged Beer – 57 Entries
Gold: Gin & Spruce, Atypical Brewery & Barrelworks, Minot, ND
Silver: Soul Shakedown Party, Sun King Brewery, Indianapolis, IN
Bronze: Batch One Theory: 6th Anniversary Cake, Southern Grist Brewing Co., Nashville, TN
Category 21: Historical Beer – 40 Entries
Gold: Katie's Love Poem, Switchback Brewing Co., Burlington, VT
Silver: Lange Wapper, Brewery Vivant, Grand Rapids, MI
Bronze: Angry Banjo, Verboten Brewing & Barrel Project, Loveland, CO
Category 22: Gluten-Free Beer – 66 Entries
Gold: La Gosa Rita, Lakefront Brewery, Milwaukee, WI
Silver: Little Brown Job, Lucky Pigeon Brewing Co., Biddeford, ME
Bronze: Glutenberg Session IPA, Glutenberg, Montreal, Canada
Category 23: American-Belgo-Style Ale – 35 Entries
Gold: Brother Harker Patersbier, Barrel Head Brewhouse, San Francisco, CA
Silver: Dear You, Ratio Beerworks, Denver, CO
Bronze: Klipspringer, Metazoa Brewing Co. – Stringtown Production Facility, Indianapolis, IN
Category 24: American-Style Sour Ale – 28 Entries
Gold: Low pHunk, MobCraft Beer, Milwaukee, WI
Silver: Brilliant, 10 Barrel Brewing Co. – Bend Pub, Bend, OR
Bronze: Cryptoporticus, Level Crossing Brewing Co., South Salt Lake, UT
Category 25: Fruited American-Style Sour Ale – 163 Entries
Gold: Pink, Vallensons' Brewing Co., Pearland, TX
Silver: Azedo Tropical Fruit Sour, Brewhall Beer Co., Vancouver, Canada
Bronze: Blood Moon, Whitewater Brewing Co., Cobden, Canada
Category 26: Brett Beer – 43 Entries
Gold: The Glow, Denizens Brewing Co., Riverdale Park, MD
Silver: Saison 625, Kros Strain Brewing Co., La Vista, NE
Bronze: Wallonian Dreams, CODA Brewing Co., Golden, CO
Category 27: Mixed-Culture Brett Beer – 54 Entries
Gold: Crocodile Tongue, Columbus Brewing Co., Columbus, OH
Silver: Grace, La Cabra Brewing, Berwyn, PA
Bronze: Saison du Rosska, Indie Alehouse Brewing Co., Toronto, Canada
Category 28: Wood- and Barrel-Aged Beer – 76 Entries
Gold: Barrel Aged Churrolicious, Sun King Brewery, Indianapolis, IN
Silver: Devil's Night, Circle Brewing Co., Austin, TX
Bronze: Bourbon Barrel Drafty Kilt, Monday Night Brewing, Atlanta, GA
Category 29: Wood- and Barrel-Aged Strong Beer – 187 Entries
Gold: Sonnenkönig VIII, Stieglbrauerei zu Salzburg, Salzburg, Austria
Silver: Queen of the North, Iron Hill Brewery & Restaurant – Maple Shade, Maple Shade, NJ
Bronze: Bourbon Barrel Porter, Alewerks Brewing Co., Williamsburg, VA
Category 30: Wood- and Barrel-Aged Strong Stout – 237 Entries
Gold: Ruckus, Melvin Brewing, Alpine, WY
Silver: Rum Barrel Aged Fayston Maple Imperial Stout, Lawson's Finest Liquids, Waitsfield, VT
Bronze: Bourbon Barrel-Aged Genius Wizard, Ratio Beerworks, Denver, CO
Category 31: Wood- and Barrel-Aged Sour Beer – 82 Entries
Gold: Table 44, Amalgam Brewing, Denver, CO
Silver: Sud-aka, Astor Birra, Buenos Aires, Argentina
Bronze: Sea of Waves, True Anomaly Brewing Co., Houston, TX
Category 32: Fruited Wood- and Barrel-Aged Sour Beer – 125 Entries
Gold: Cerasus, Ugly Duck Brewing Co., Nørre Aaby, Denmark
Silver: Akimbo, Cellador Ales, North Hills, CA
Bronze: Missouri Waltz with Cherries, Piney River Brewing Co., Bucyrus, MO
Category 33: Kellerbier or Zwickelbier – 101 Entries
Gold: Pils, Heater Allen Brewery, McMinnville, OR
Silver: Green Coast Lager, Stone & Wood Brewing Co., Byron Bay, Australia
Bronze: Pils Bitte, Attitude Brewing Co., San Diego, CA
Category 34: Smoke Beer – 100 Entries
Gold: Schlenkerlish, Ballast Point Brewing Co. – Little Italy, San Diego, CA
Silver: Weiherer Rauch, Brauerei-Gasthof Kundmüller, Viereth-Trunstadt, Germany
Bronze: Smо̄k Lager, 49th State Brewing Co., Anchorage, AK
Category 35: International Light Lager – 154 Entries
Gold: Wander Litely, Wander Brewing, Bellingham, WA
Silver: Invita, Burgeon Beer Co., Carlsbad, CA
Bronze: Transmission Light, Transmission Brewing, Ventura, CA
Category 36: International Pilsener or International Lager – 231 Entries
Gold: Warehouse Lager, Neshaminy Creek Brewing Co., Croydon, PA
Silver: Italian Pils, Incendiary Brewing Co., Winston-Salem, NC
Bronze: Oscura, Craft Coast, Oceanside, CA
Category 37: Hoppy Lager – 135 Entries
Gold: Italian Pilsner, Ponderosa Brewing, Albuquerque, NM
Silver: Maisel & Friends Hoppy Hell, Brauerei Gebr. Maisel, Bayreuth, Germany
Bronze: 49 Mile West Coast Pilsner, Temescal Brewing, Oakland, CA
Category 38: International Dark Lager – 106 Entries
Gold: Dark Reckoning, Morgan Territory Brewing, Tracy, CA
Silver: Porter's Porter, Big Ash Brewing, Cincinnati, OH
Bronze: Puffy Jacket, Lost Forty Brewing, Little Rock, AR
Category 39: German-Style Pilsener – 254 Entries
Gold: ABK Pils, ABK Betriebsgesellschaft der Aktienbrauerei Kaufbeuren, Kaufbeuren, Germany
Silver: Workhorse, Counter Weight Brewing Co., Hamden, CT
Bronze: Metric, Industrial Arts Brewing Co., Garnerville, NY
Category 40: Bohemian-Style Pilsener – 161 Entries
Gold: Over the Ivy, Confluence Brewing Co., Des Moines, IA
Silver: Downright Pilsner, Port City Brewing Co., Alexandria, VA
Bronze: Pilsner, Chuckanut Brewery, Burlington, WA
Category 41: Munich-Style Helles – 202 Entries
Gold: Meanwhile Lager, Meanwhile Brewing Co., Austin, TX
Silver: Humble Sea Helles, Humble Sea Brewing Co., Santa Cruz, CA
Bronze: Schlappe-seppel Helles, Schlappe-seppel, Großostheim, Germany
Category 42: Dortmunder/Export or German-Style Oktoberfest – 84 Entries
Gold: Pilsner, Harvestmoon Brewery, Urayasu City, Japan
Silver: Lucky 13 Oktoberfest, Little Dry Creek Brewery, Greenwood Village, CO
Bronze: The Cushman, Morgan Territory Brewing, Tracy, CA
Category 43: Vienna-Style Lager – 113 Entries
Gold: Family Tradition, BarrieHaus Beer Co., Tampa, FL
Silver: V For Vienna, Ex Novo Brewing Co. – Corrales, Corrales, NM
Bronze: Half-Toberfest, Ivanhoe Park Brewing Co., Orlando, FL
Category 44: German-Style Maerzen or Franconian-Style Rotbier – 75 Entries
Gold: Follow the Lederhosen, Moontown Brewing Co., Whitestown, IN
Silver: Fürst Carl Märzen, Fürst Carl Schlossbrauerei, Ellingen, Germany
Bronze: Late Night Polka Party, Roadmap Brewing Co., San Antonio, TX
Category 45: European Dark Lager – 132 Entries
Gold: Basic Ought, Basic City Beer Co., Waynesboro, VA
Silver: Bob's Your Dunkel, O.H.S.O. Brewery – Gilbert, Gilbert, AZ
Bronze: Woden's Hunt Dunkel, Gemüt Biergarten, Columbus, OH
Category 46: German-Style Schwarzbier – 114 Entries
Gold: Surrender Cobra, Big Beach Brewing Co., Gulf Shores, AL
Silver: Blackwing Lager, Union Craft Brewing, Baltimore, MD
Bronze: Nightshine Black Lager, Catskill Brewery, Livingston Manor, NY
Category 47: German-Style Bock or Maibock – 106 Entries
Gold: Bauhoefers Maibock, Familienbrauerei Bauhoefer, Renchen, Germany
Silver: Big Bock Energy, Morgan Territory Brewing, Tracy, CA
Bronze: Blind Tiger Bock, Blind Tiger Brewery & Restaurant, Topeka, KS
Category 48: German-Style Doppelbock or Eisbock – 113 Entries
Gold: Ketterer Trumpf, Privatbrauerei Wilhelm Ketterer, Pforzheim, Germany
Silver: Frogichlaus Swiss-Style Celebration Lager, Hoppin' Frog Brewing, Akron, OH
Bronze: Dominator Doppelbock, Black Hoof Brewing Co., Leesburg, VA
Category 49: American-Style Lager – 100 Entries
Gold: Tremor California Light Lager, Seismic Brewing Co., Santa Rosa, CA
Silver: Old Fortwaukee, CooperSmith's Pub & Brewing, Fort Collins, CO
Bronze: Atari's Lantern, The Empourium Brewing Co., Denver, CO
Category 50: Contemporary American-Style Lager – 58 Entries
Gold: Money Cat, 10 Barrel Brewing Co. – Bend Pub, Bend, OR
Silver: Legendary Lager, MadTree Brewing Co., Cincinnati, OH
Bronze: Lager, Columbus Brewing Co., Columbus, OH
Category 51: American-Style Pilsener – 100 Entries
Gold: Dieguito, Pizza Port Bressi Ranch, Carlsbad, CA
Silver: Mosaic Pilsner, Lincoln Beer Co., Burbank, CA
Bronze: Happy Little Clouds, Cloudburst Brewing, Seattle, WA
Category 52: American-Style Cream Ale – 100 Entries
Gold: Atascadero Beach, Wild Fields Brewhouse, Atascadero, CA
Silver: Cerveza del Rancho, El Rancho Brewing Co., Evergreen, CO
Bronze: De La Sol, Delahunt Brewing Co., San Clemente, CA
Category 53: American-Style Amber Lager – 86 Entries
Gold: Ziegler, MadTree Brewing Co., Cincinnati, OH
Silver: Hometown Lager, Second Pitch Beer Co., San Antonio, TX
Bronze: Bock, Community Beer Co., Dallas, TX
Category 54: Australian-Style Pale Ale – 68 Entries
Gold: Beach Hopppin' Pale, Lost Winds Brewing Co., San Clemente, CA
Silver: Bondi Beach Party, Sunriver Brewing Co., Sunriver, OR
Bronze: Slapshot, Urban Alley Brewery, Docklands, Australia
Category 55: International Pale Ale – 90 Entries
Gold: Hello, LA, Highland Park Brewery, Los Angeles, CA
Silver: Locals Only, Pizza Port Carlsbad Village, Carlsbad, CA
Bronze: Damsel Fly, Mountains Walking Brewery, Bozeman, MT
Category 56: Extra Special Bitter – 71 Entries
Gold: Extra StormBreaker, StormBreaker Brewing, Portland, OR
Silver: Ruh Roh, Metazoa Brewing Co. – Stringtown Production Facility, Indianapolis, IN
Bronze: Red, Sibling Revelry Brewing, Westlake, OH
Category 57: International India Pale Ale – 108 Entries
Gold: Namahage IPA, Aqula Brewery Akita, Akita City, Japan
Silver: All Your Friends, Green Cheek Beer Co., Orange, CA
Bronze: Bent Hop, Bent Paddle Brewing Co., Duluth, MN
Category 58: Barley Wine-Style Ale – 62 Entries
Gold: Mayhem and Mischief, Dual Citizen Brewing Co., St. Paul, MN
Silver: Granny's Tipple, Danville Brewing Co., Danville, CA
Bronze: BJ's Barley Wine, BJ's Brewhouse – Temple, Temple, TX
Category 59: German-Style Koelsch – 159 Entries
Gold: Ice Cutter Kölsch, Joyride Brewing Co., Edgewater, CO
Silver: Komunity Kolsch, Devil's Logic Brewing, Charlotte, NC
Bronze: Dent du Dent, Mountain Rambler Brewery, Bishop, CA
Category 60: German-Style Sour Ale – 40 Entries
Gold: Holy Gose, Anderson Valley Brewing Co., Boonville, CA
Silver: Berlin Alexanderplatz, Hopfenstark Brewery, Lavaltrie, Canada
Bronze: Restless Seas, Narrow Path Brewing Co., Loveland, OH
Category 61: Specialty Berliner-Style Weisse – 61 Entries
Gold: Victory Brewing Company Sunny Monkey, Brewers at 4001 Yancey, Charlotte, NC
Silver: Coming to Fruition: Cherry, Oregon City Brewing Co., Oregon City, OR
Bronze: Cactus Juice, 12Degree Brewing, Louisville, CO
Category 62: Contemporary Gose – 67 Entries
Gold: Aloha State of Mind, COVA Brewing Co., Norfolk, VA
Silver: My Squad Stays on Point, Big Grove Brewpub, Solon, IA
Bronze: Swingers, Oedipus Brewing, Amsterdam, Netherlands
Category 63: South German-Style Hefeweizen – 171 Entries
Gold: Goggle Fogger, Fat Head's Brewery – Middleburg Heights, Middleburg Heights, OH
Silver: Hazy Hefe, Rahr & Sons Brewing Co., Fort Worth, TX
Bronze: St. Walter Hefeweizen, Bayern Brewing/Edelweiss Bistro, Missoula, MT
Category 64: German-Style Wheat Ale – 78 Entries
Gold: Weihenstephaner Hefeweissbier Dunkel, Bayerische Staatsbrauerei Weihenstephan, Freising, Germany
Silver: Ladenburger Weizenbock Hell, Brauerei Ladenburger, Neuler, Germany
Bronze: Plank Original Hefeweizen, Brauerei Michael Plank, Laaber, Germany
Category 65: German-Style Altbier – 49 Entries
Gold: Altbear, Bent Paddle Taproom – Pilot Brewery, Duluth, MN
Silver: Lithium, Resonate Brewery, Bellevue, WA
Bronze: Altbier, Rosenstadt Brewery, Portland, OR
Category 66: Belgian-Style Table Beer or Belgian-Style Session Ale – 21 Entries
Gold: Victory Brewing Company Slow Breeze, Brewers at 4001 Yancey, Charlotte, NC
Silver: Sloans Lake Yacht Club, Barquentine Brewing Co., Edgewater, CO
Bronze: Guillaume, Pizza Port Ocean Beach, San Diego, CA
Category 67: Belgian-Style Ale or French-Style Ale – 94 Entries
Gold: Belgian Blonde Ale, Crooked Lane Brewing Co., Auburn, CA
Silver: Crazy Train, Fretboard Brewing Co., Blue Ash, OH
Bronze: Queue de Charrue Blond, Brewery Vanuxeem, Ploegsteert, Belgium
Category 68: Belgian-Style Witbier – 102 Entries
Bronze: White, Allagash Brewing Co., Portland, ME
Category 69: Classic Saison – 88 Entries
Gold: Bord du Lac, Amsterdam Brewing Co., Toronto, Canada
Silver: Jannemie, Russian River Brewing Co. – Santa Rosa, Santa Rosa, CA
Bronze: Beth, Roaring Table Brewing Co., Lake Zurich, IL
Category 70: Specialty Saison – 65 Entries
Gold: Saison Con Miel, Pola del Pub, Bogotá, Colombia
Silver: Mannenliefde, Oedipus Brewing, Amsterdam, Netherlands
Bronze: Far Yeast Tokyo White, Far Yeast Brewing Co., Kosuge Village, Japan
Category 71: Belgian-Style Sour Ale – 97 Entries
Gold: Triad, IMBIB Custom Brews, Reno, NV
Silver: Oud Bruin, Funkwerks, Fort Collins, CO
Bronze: Funk Yeah, Beachwood Blendery, Long Beach, CA
Category 72: Belgian-Style Abbey Ale – 109 Entries
Gold: Monique, Able Baker Brewing Co., Las Vegas, NV
Silver: OB Bubble Dubbel, Kilowatt Brewing, San Diego, CA
Bronze: Colts Abbey, Source Brewing, Colts Neck, NJ
Category 73: Belgian-Style Tripel – 93 Entries
Gold: Tripel, Allagash Brewing Co., Portland, ME
Silver: Steam Tug Tripel, Figurehead Brewing Co., Seattle, WA
Bronze: Zee Zuiper, Scheldebrouwerij, Meer, Belgium
Category 74: Belgian-Style Strong Specialty Ale – 113 Entries
Gold: Anosteké Blonde, Brasserie du Pays Flamand, Merville, France
Silver: Malheur 10, Brouwerij Malheur, Buggenhout, Belgium
Bronze: Collesi Rossa, Fabbrica Della Birra Tenute Collesi, Appecchio, Italy
Category 75: Belgian Fruit Beer – 77 Entries
Gold: Atrial Rubicite, Jester King Brewery, Austin, TX
Silver: Oude Kriek Oud Beersel, Oud Beersel, Beersel, Belgium
Bronze: Valley Mélange, ColdFire Brewing Co., Eugene, OR
Category 76: English Mild or Bitter – 83 Entries
Gold: Triple Crown Brown, The Mitten Brewing Co., Grand Rapids, MI
Silver: Common Ale, Immigrant Son Brewery, Lakewood, OH
Bronze: Saddle Bronc Brown, Black Tooth Brewing Co., Sheridan, WY
Category 77: English Ale – 68 Entries
Gold: Sunshine Blonde, LazyG Brewhouse, Prescott, AZ
Silver: Craft Pale Ale, Parallel 49 Brewing Co., Vancouver, Canada
Bronze: Caballo Blanco, Compañía Cervecera Hércules, Santiago de Querétaro, Mexico
Category 78: English-Style Brown Ale – 69 Entries
Gold: Pine Mountain Monolith, Wild Fields Brewhouse, Atascadero, CA
Silver: Nut Brown Ale, South Shore Brewery, Ashland, WI
Bronze: Bottom Bouncer Brown Ale, Brass Foundry Brewing Co., Minneapolis, MN
Category 79: Brown Porter – 57 Entries
Gold: Record Beer, 1886 Brewing Co., Orange, CA
Silver: Transporter, Kulshan Brewing Co. – James Street, Bellingham, WA
Bronze: Dark Necessities, Vail Brewing Co., Vail, CO
Category 80: Robust Porter – 95 Entries
Gold: Plum St. Porter, Bozeman Brewing Co., Bozeman, MT
Silver: Ossuary, Ghost Town Brewing, Oakland, CA
Bronze: Low Pressure Porter, Mount Arrowsmith Brewing Co., Parksville, Canada
Category 81: Sweet Stout or Cream Stout – 57 Entries
Gold: Drop Forge Milk Stout, Pantown Brewing Co., St. Cloud, MN
Silver: Flipped Chocolate Milk Stout, Trueman Brewing Co., Tianjin, China
Bronze: Two Stall, Ahnapee Brewery, Suamico, WI
Category 82: Oatmeal Stout – 75 Entries
Gold: North Tower Stout, Earth Rider Brewery, Superior, WI
Silver: OS Express, Drowned Valley Brewing Co., Cartersville, GA
Bronze: Stout of Tune, WanderLinger Brewing Co., Chattanooga, TN
Category 83: British-Style Imperial Stout – 56 Entries
Gold: Doggin Wrench, 5 Branches Brewing, Tarpon Springs, FL
Silver: Bion Series Russian Imperial Stout, Goose and the Monkey Brewhouse, Lexington, NC
Bronze: The Sith Imperial Stout, Outsider Brewing, Kofu City, Japan
Category 84: Old Ale or Strong Ale – 33 Entries
Gold: Old Scrooge, Silver City Brewery, Bremerton, WA
Silver: Beam Me Up (Higher), Scotty, Nexus Brewery, Albuquerque, NM
Bronze: King of Tyre, The Lost Abbey, San Marcos, CA
Category 85: Irish-Style Red Ale – 115 Entries
Gold: Heiwa Craft Red Ale, Heiwa Shuzou Co., Kainan, Japan
Silver: Queen Medb, Middle James Brewing Co., Pineville, NC
Bronze: Megaphone, Inside The Five Brewing Co., Sylvania, OH
Category 86: Classic Irish-Style Dry Stout – 73 Entries
Gold: Blarney Sisters' Dry Irish Stout, Third Street Aleworks, Santa Rosa, CA
Silver: Wooden Coat, Independent Brewing Co., Bel Air, MD
Bronze: Irish Setter, Metazoa Brewing Co. – Stringtown Production Facility, Indianapolis, IN
Category 87: Export Stout – 53 Entries
Gold: Ramsey's Export Stout, Devils Backbone Basecamp Brewpub & Meadows, Roseland, VA
Silver: Correspondent, Wander Brewing, Bellingham, WA
Bronze: Dark Epiphany, Double Down Brewing Co., Worcester, MA
Category 88: Scottish-Style Ale – 48 Entries
Gold: Magic Swirling Sip, Wild Fields Brewhouse, Atascadero, CA
Silver: It Takes a Tribe Red Ale, Goat Patch Brewing Co., Colorado Springs, CO
Bronze: Beltaine, Shoreline Brewery, Michigan City, IN
Category 89: Scotch Ale – 57 Entries
Gold: Wee Heavy, AleSmith Brewing Co., San Diego, CA
Silver: Full Malted Jacket, Beachwood BBQ & Brewing, Huntington Beach, CA
Bronze: Real Heavy, Real Ale Brewing Co., Blanco, TX
Category 90: Golden or Blonde Ale – 127 Entries
Gold: Kiwanda Cream Ale, Pelican Brewing Co. – Tillamook, Tillamook, OR
Silver: Sunlight Cream Ale, Sun King Brewery, Indianapolis, IN
Bronze: Knotty Blonde, Three Creeks Brewing Co. – Production, Sisters, OR
Category 91: American-Style Pale Ale – 160 Entries
Gold: Figueroa Mountain Mosaic, Figueroa Mountain Brewing Co. – Santa Barbara, Santa Barbara, CA
Silver: Cruisin', Pizza Port Bressi Ranch, Carlsbad, CA
Bronze: Somewhere Golden, Institution Ale Co., Camarillo, CA
Category 92: Juicy or Hazy Pale Ale – 141 Entries
Gold: Hazealicious, Reuben's Brews – The Taproom, Seattle, WA
Silver: Baby Azacca, 33 Brewing Experiment, Vancouver, Canada
Bronze: Haze in the Park, Kings & Convicts Brewing Co., San Diego, CA
Category 93: American-Style Strong Pale Ale – 158 Entries
Gold: California Lounge Chair, Kern River Brewing Co. – The Backyard, Kernville, CA
Silver: Liquid Gravity IPA, Liquid Gravity Brewing Co., San Luis Obispo, CA
Bronze: Easy Button, Urbanrest Brewing Co., Ferndale, MI
Category 94: Juicy or Hazy Strong Pale Ale – 135 Entries
Gold: Orange Glow, Slice Beer Co., Lincoln, CA
Silver: Wrench, Industrial Arts Brewing Co., Garnerville, NY
Bronze: Shootz Mahalo, Craft Coast, Oceanside, CA
Category 95: Imperial India Pale Ale – 174 Entries
Gold: Space Lettuce, Monday Night Brewing, Atlanta, GA
Silver: Cali Boy, No Label Brewing Co., Katy, TX
Bronze: Devil's Pool, Wissahickon Brewing Co., Philadelphia, PA
Category 96: Juicy or Hazy Imperial India Pale Ale – 171 Entries
Gold: Pantless Thunder Goose, Mast Landing Brewing Co., Westbrook, ME
Silver: Houblon Deluxe, Pure Project, Vista, CA
Bronze: Citra Powered Jetpack, Barebottle Brewing Co., San Francisco, CA
Category 97: American-Style Amber/Red Ale – 137 Entries
Gold: Amber Ale, Rebellion Brewing Co., Regina, Canada
Silver: Red Patina, Hellbent Brewing Co., Seattle, WA
Bronze: Red Line, Torque Brewing, Winnipeg, Canada
Category 98: Strong Red Ale – 75 Entries
Gold: Snapper Red, Cherry Street Brewpub – Halcyon, Alpharetta, GA
Silver: Rye Baby, The Mitten Brewing Co., Grand Rapids, MI
Bronze: Wreak Havoc, Bootstrap Brewing, Longmont, CO
Category 99: American-Style Brown Ale – 70 Entries
Gold: Three Bridges Brown, Wild Fields Brewhouse, Atascadero, CA
Silver: Touchdown Brown Ale, HiHO Brewing Co., Cuyahoga Falls, OH
Bronze: Brown Ale, Second Street Brewery – Rufina, Santa Fe, NM
Category 100: American-Style Black Ale or American-Style Stout – 80 Entries
Gold: Black Bucket, Kinnegar Brewing, Letterkenny, Ireland
Silver: Stout, Bond's Brewing Co., Laramie, WY
Bronze: Dark Thoughts Black IPA, Baerlic Brewing Co., Portland, OR
Category 101: American-Style Imperial Stout – 96 Entries
Gold: Fulcrum Imperial Stout, ZwanzigZ Brewing, Columbus, IN
Silver: Black Citrus, ZhangMen Brewing Co., New Taipei City, Taiwan
Bronze: Imperial Death Star, San Fernando Brewing Co., San Fernando, CA
Category 102: American-Style India Pale Ale – 384 Entries
Gold: Hop-Fu!, North Park Beer Co., San Diego, CA
Silver: Super Slap, Brewery X, Anaheim, CA
Bronze: Aurora Hoppyalis IPA, Karl Strauss Brewing Co., San Diego, CA
Category 103: Juicy or Hazy India Pale Ale – 343 Entries
Gold: Rhymes Like Dimes, Xül Beer Co., Knoxville, TN
Silver: Blue Comet, Widowmaker Brewing, Braintree, MA
Bronze: Tasty Jams, Brix City Brewing, Little Ferry, NJ