2021 Homebrew Con Registration is Now Open For Virtual Event – June 17 – 19
|
With the pandemic still firmly in place across the country, the 43rd Annual Homebrew Con, hosted by the American Homebrewers Association, will go virtual in 2021 from Thursday, June 17 through Saturday, June 19.
The three-day conference celebrates and honors the art of brewing beer, making cider, mead, and kombucha along with fermentation techniques required to do so. Attendees of all experience levels are invited to attend the online event from the comfort of their own homes.
For the 2021 edition of Homebrew Con features a keynote speaker, a virtual expo hall, and more than 20 live seminars with access to post-event recordings. Marcus Baskerville, head brewer and co-founder of Weathered Souls Brewing Company that made news this past year for his Black Is Beautiful initiative, will deliver this year's keynote address.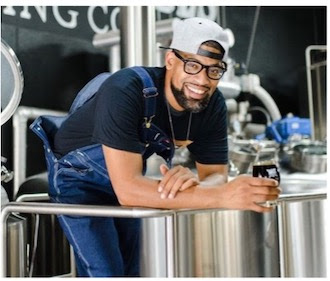 Baskerville will share his craft beer journey from home to professional brewer and the creation of the Black Is Beautiful Initiative. Since June 2020, more than 1,200 breweries in 22 countries have committed to brew the Back is Beautiful recipe to support local organizations building positive and equitable communities.
2021 Homebrew Con Highlights:
20+ Live Interactive Educational Sessions
Keynote Address by Marcus Baskerville, Weathered Souls Brewing Co.
Homebrewer Meet-ups
Sponsored Demonstrations
Happy Hours
Homebrew Expo
National Homebrew Competition Awards Ceremony
Annual Awards and Fun Announcements
First, join the AHA with promo code HBCNew to get a free copy of Simple Homebrewing, then register for just $99, and tune in June 17-19. The earliest bird rates end April 19 and the schedule, speakers, and seminars will be available April 20.
Join virtually from your at-home 'brewery'. Share photos and videos using #HomebrewCon and tagging @HomebrewAssoc.
Then save the dates for next year when 2022 Homebrew Con will be held in Pittsburgh, PA from June 22-25.